Sticky Fingers Baking Co.
2016 E. Main St.
Ventura, CA, 93003
(805) 628-3444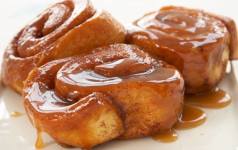 Your neighborhood bake shop in Ventura!
Muffing, scones, cup cakes, cookies, hand pies, bundt cakes.
Sticky Bun Sunday, Ventura's newest tradition! Available every Sunday morning at 9:30am. Gluten free and vegan goodies available.
Now featuring the best mochas, cappuccinos, espressos and caffe americano in town!