Posted: Friday, Jul 31st, 2015
Top 10 Foods to Look for at the Ventura County Fair!
The Ventura County Fair is here in all its glory, and for a lot of fair-goers, Fair food is half the fun. Below, the top 10 fair foods in the USA, according to Time Magazine, though any five-year-old could have told you the same. Yummmmmmmm.
Deep fried everything
The unwritten Fair credo seems to be 'If you can fry it, you can eat it!' Every year Fair vendors create ingenious new concoctions. Deep-fried goodies from past Ventura County Fairs include Oreos, pineapple, watermelon, mini donuts, and — yes, you're reading this right — spiral fries with hot Cheetos. Da Vinci would be proud.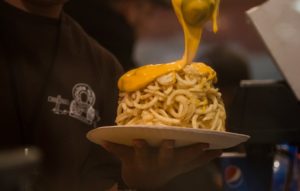 Funnel Cake
Whether you know it as strauben in Germany, flancati in Slovenia, tippaleipa in Finland, jalebi in India, or funnel cake in the USA, this delicious golden brown dessert topped with powdered sugar is a Fair must.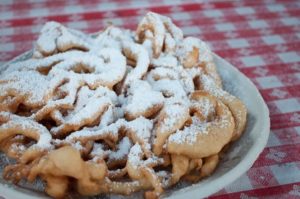 Pie
Pie eating contests date back to the early 1900s. Apple, cherry, peach, blueberry (especially fun if your kids are wearing something white); you don't have to be a contestant to enjoy the pie cornucopia at the Fair.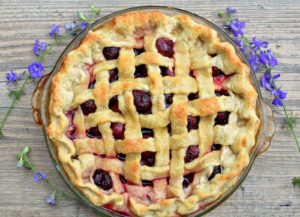 Caramel Apples
It started out as a healthy piece of fruit abandoned by many a school kid, but America's fairs have transformed it into a deliciously sweet, refreshing, and crunchy treat. Better still, that caramel can be topped with just about anything that would make a dentist writhe. Chocolate drizzle, chopped pistachios, crushed Oreos, shredded coconut; it's all on the apple. Get adventurous or stay traditional? Your choice. Though we recommend both.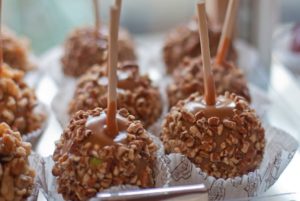 Cotton Candy
Who knew that if you spin sugar fast enough, you'd get Fairy Floss? It's like biting into a tiny colorful cloud. You'll also get sticky all over yourself. Ahhhhhhh, summer.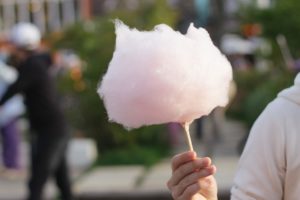 The Bizarre
Regarding Fair foods, there is one guarantee. Just when you think you've seen it all, you haven't. Krispy Kreme burgers, Kool-Aid pickles, hot beef sundaes, chocolate-covered corn dogs, and deep-fried ice cream. All testament to American ingenuity.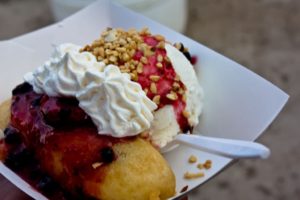 Corn on the Cob
We suppose there should be one vegetable on the menu. Corn on the cob is a Fair favorite — and sings summer.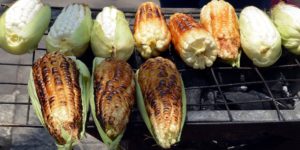 Elephant Ears
Relax. Things don't get quite that strange. Fried flattened dough topped with butter, sugar, and cinnamon, they're known as elephant ears or beaver tails for obvious reasons. Yep. In fine Fair tradition, they're deep-fried.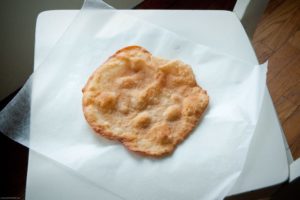 Corn Dogs
It doesn't get any more USA than corn dogs. Unlike many of its Fair food compatriots, this wiener on a stick, covered in a thick layer of deep-fried cornmeal batter, is easy to handle and makes a great mess-free snack. Enjoy 'em at the Fair and on March 18th. National Corndog Day.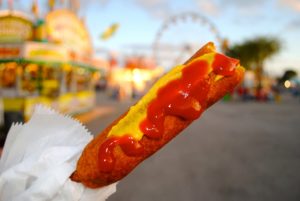 And lots of other weirdness on a stick
Why not pickles on a stick? Or, a skewered peanut butter and jelly sandwich? Perhaps cheesecake on a stick. It all stretches the imagination — and the boundaries of nutrition.
One final word of nutritional advice.
After you indulge, avoid the teacups.
Discover More
Get to know Ventura, and discover the best things to do around the city.
Ventura Partners With