Posted: Tuesday, Aug 8th, 2023
Top 10 Foods to Look for at the Ventura County Fair!
The Ventura County Fair is here in all its glory, and for a lot of fair-goers, Fair food is half the fun. Below, are the top 10 fair foods at the Ventura County Fairgrounds though any five-year-old could have told you the same. Some are classic bites you've come to learn and love and others are some that you may not have imagined in your wildest dreams. Yummmmmmmm.
And yes, these treats will make up an entire year's worth of sugar fun. But the Ventura County Fair only comes once a year and we think you deserve to indulge a little bit. Have fun trying these Top 10 Fair Food and don't forget to take a photo!
Corn on the Cob
We suppose there should be one vegetable on the menu. Corn on the cob is a Fair favorite — and sings summer.
Fruity Pebble Funnel Cake
Whether you know it as strauben in Germany, flancati in Slovenia, tippaleipa in Finland, jalebi in India, or funnel cake in the USA, this delicious golden brown dessert topped with powdered sugar is a Fair must. But get a funnel cake with a twist— the Fruity Pebble Funnel Cake is a must-try at the Ventura County Fair this year.
Deep fried everything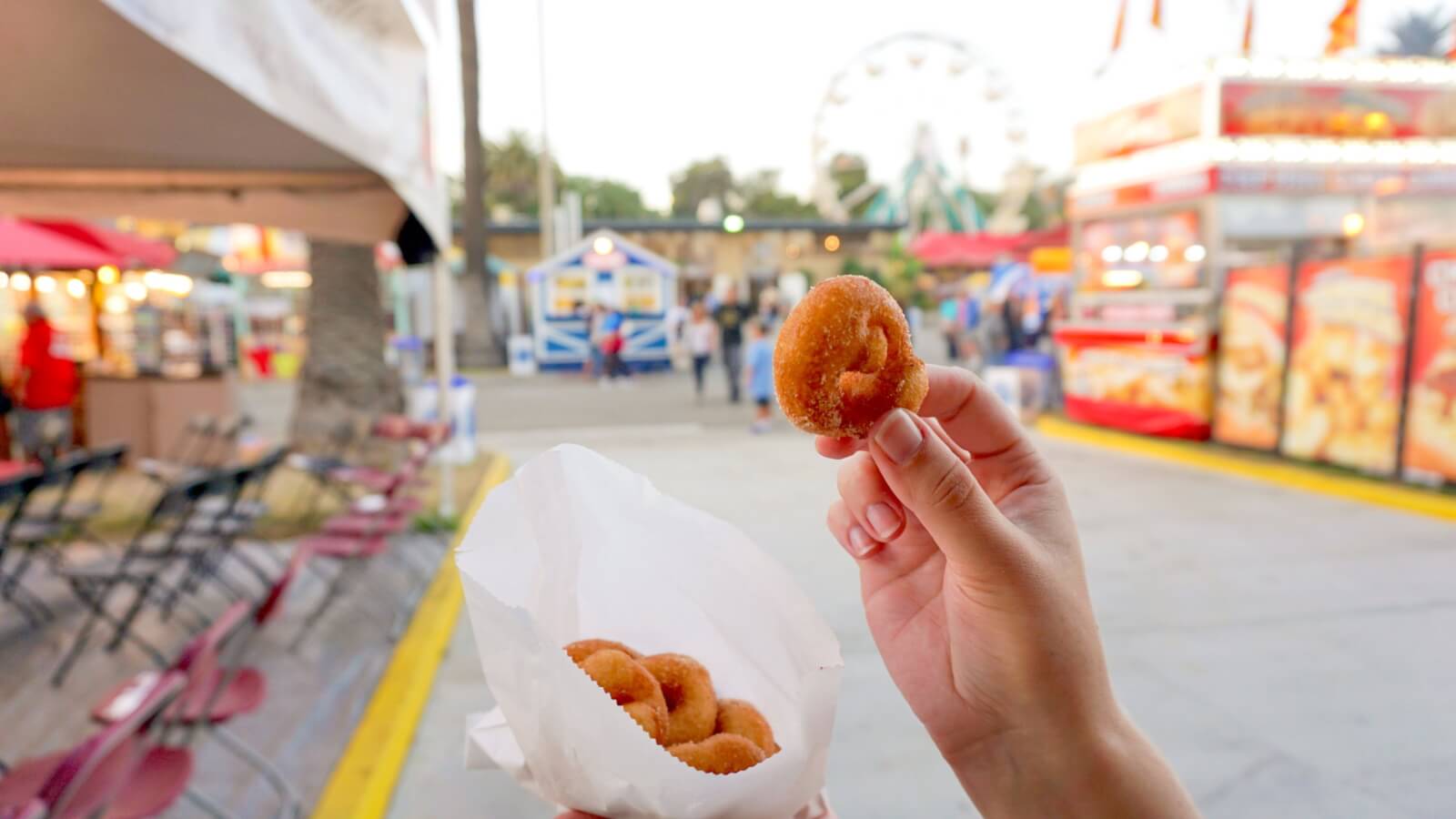 The unwritten Fair credo seems to be 'If you can fry it, you can eat it!' Every year Fair vendors create ingenious new concoctions. Deep-fried goodies from past Ventura County Fairs include Oreos, pineapple, watermelon, mini donuts, and — yes, you're reading this right — spiral fries with hot Cheetos. Da Vinci would be proud.
Churro Ice Cream Sandwich
Looking for something to cool you down? Perhaps one of the greatest combinations of all time: churros and ice cream in sandwich form! One bite of this unique sandwich and you'll cool down right away. Plus, a fun photo op for Instagram.
Caramel Apples
It started out as a healthy piece of fruit abandoned by many a school kid, but America's fairs have transformed it into a deliciously sweet, refreshing, and crunchy treat. Better still, that caramel can be topped with just about anything that would make a dentist writhe. Chocolate drizzle, chopped pistachios, crushed Oreos, shredded coconut; it's all on the apple. Get adventurous or stay traditional? Your choice. Though we recommend both.
Piña Colada
The best thing about fair food? It takes a traditional and completely normal food or drink and spins it on its head. Example A: the fair's take on a piña colada complete in an actual pineapple. 'Nuf said.
Fruit Smoothies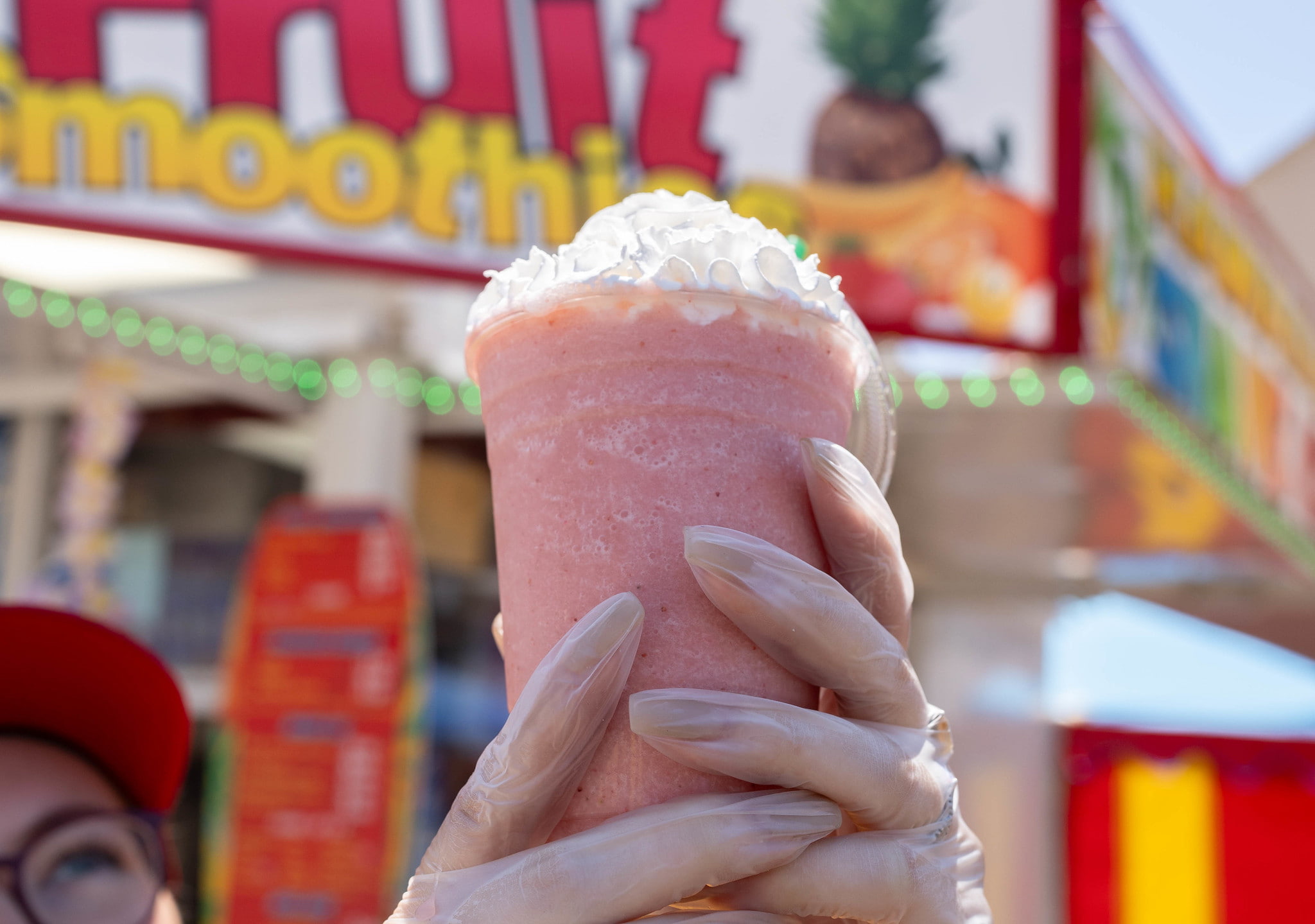 Yes, a little bit of a break from the fried to the fruity. Check out some fresh and healthy smoothie options all around the Ventura County Fair.
BBQ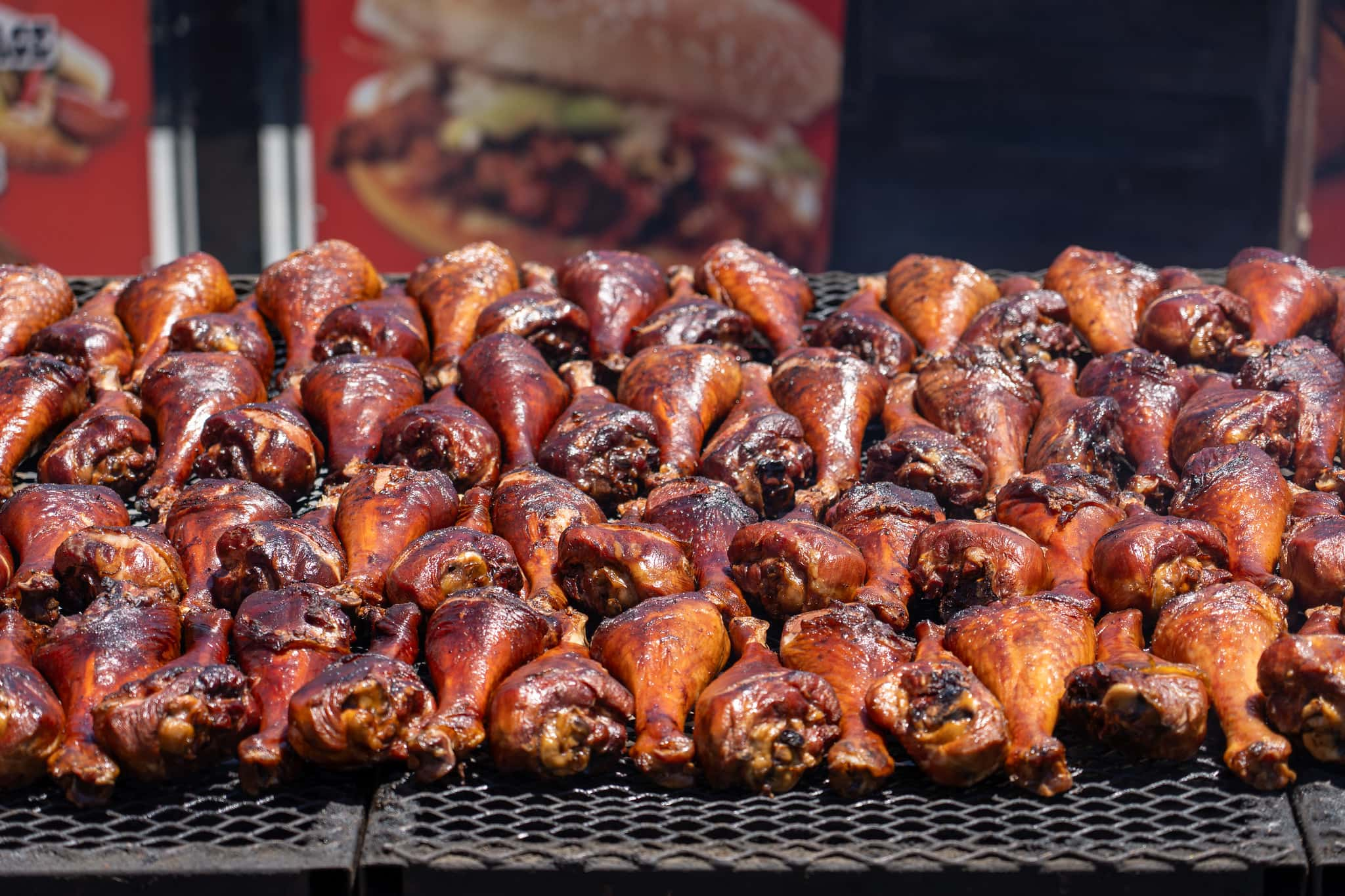 Walking around the Ventura County Fair you'll catch a whiff of the delicious smell of barbeque. And at this point, BBQ chicken legs are synonymous with the Ventura County Fair. Do yourself a favor and check it out.
Corn Dogs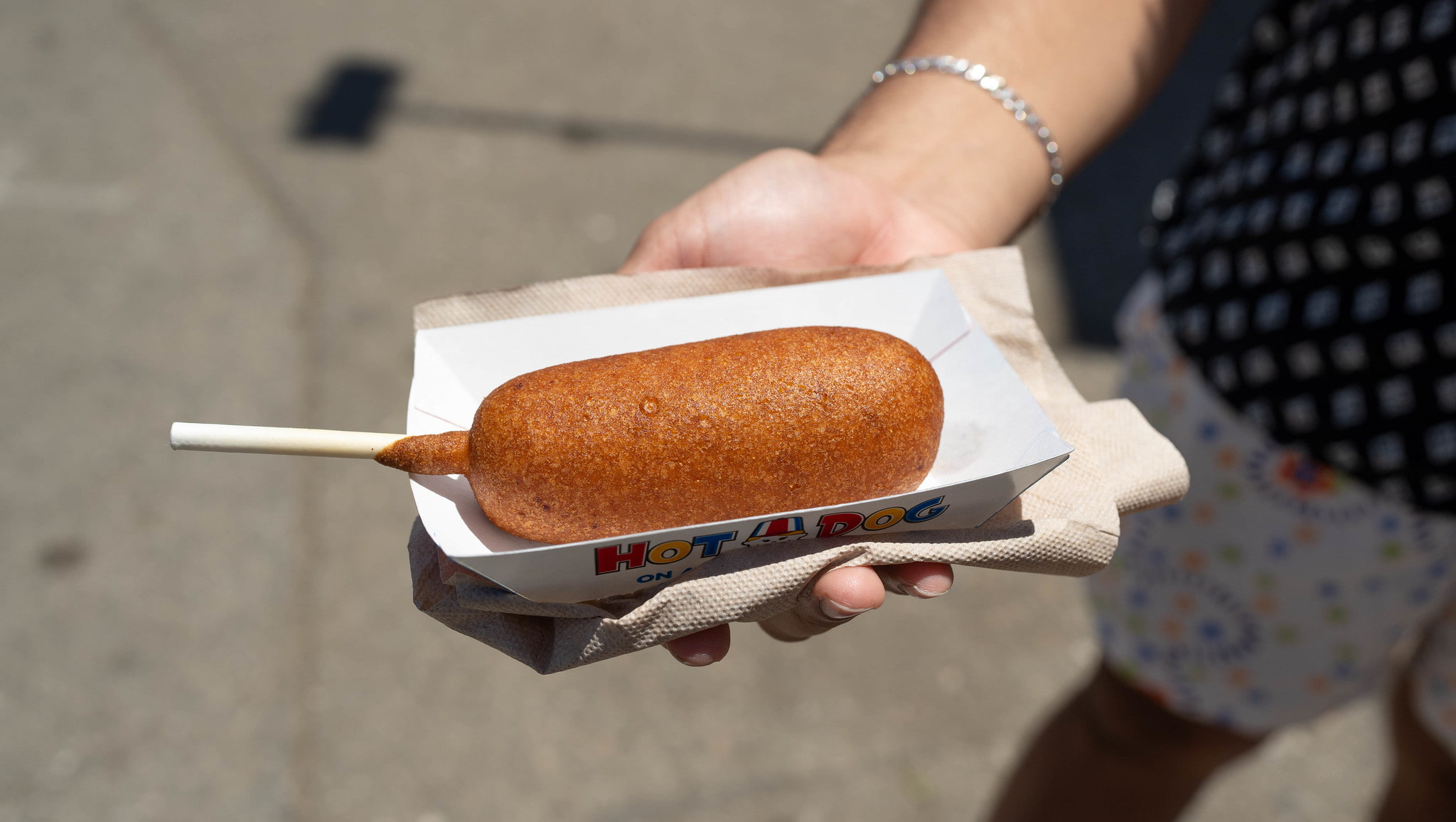 It doesn't get any more USA than corn dogs. Unlike many of its Fair food compatriots, this wiener on a stick, covered in a thick layer of deep-fried cornmeal batter, is easy to handle and makes a great mess-free snack. Enjoy 'em at the Fair and on March 18th. National Corndog Day.
And lots of other weirdness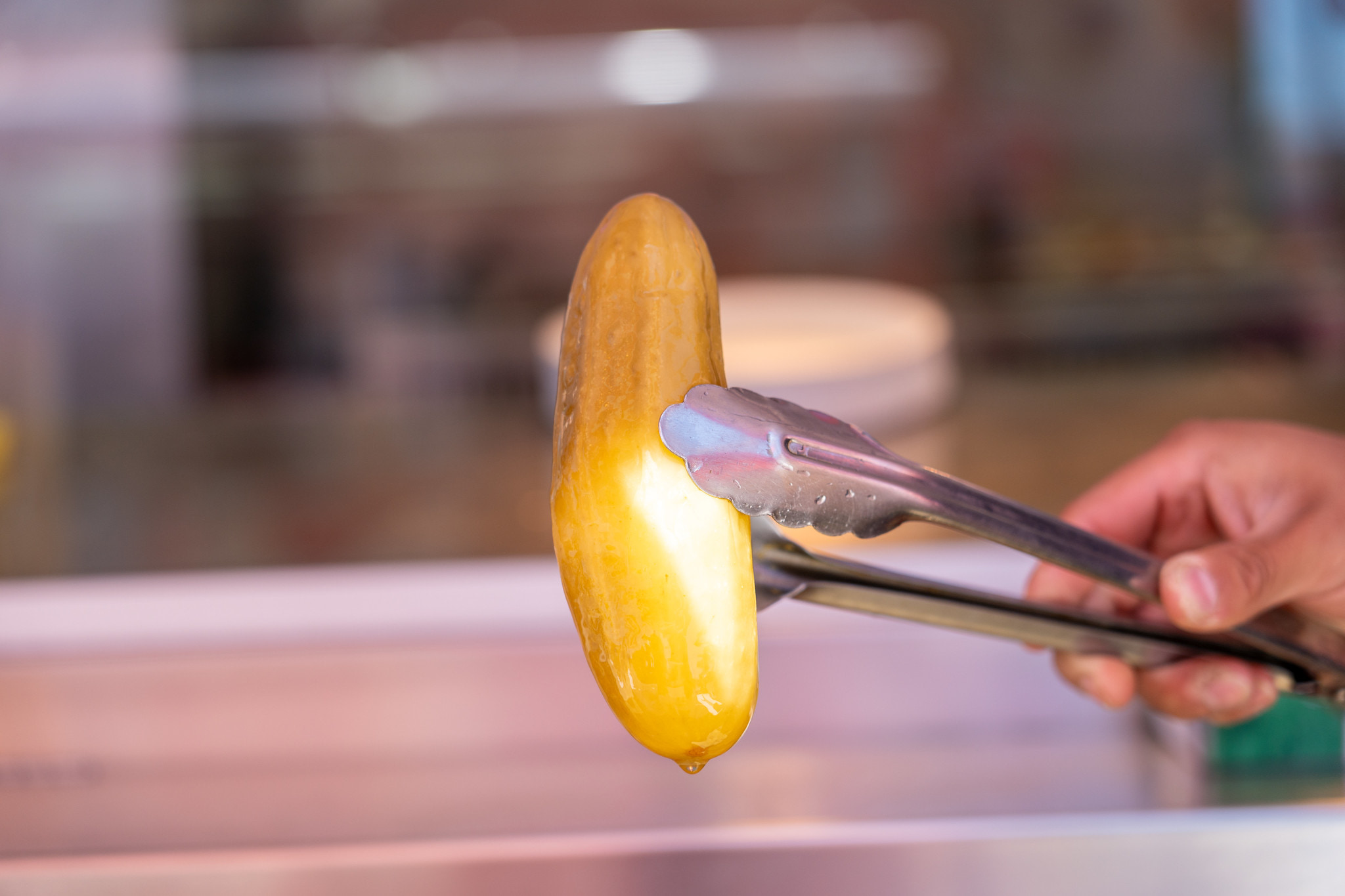 Why not pickles on a stick? Or, a skewered peanut butter and jelly sandwich? Perhaps cheesecake on a stick. It all stretches the imagination — and the boundaries of nutrition.
One final word of nutritional advice.
After you indulge, avoid the teacups.
Discover More
Get to know Ventura, and discover the best things to do around the city.
Ventura Partners With