Posted: Thursday, Nov 3rd, 2022
7 Foods You Have to Try in Ventura
In Ventura, we like the simple things. The simple joys of waves crashing on the shore, the sea breeze blowing through your hair, and curling your toes in the wet sand as the sun dips below the horizon. We're a no-fuss type of crowd. Though we don't take ourselves too seriously, we do take our food seriously. In Ventura, you'll find down-to-earth and authentic cuisine fit for those who enjoy the simple ingredients and the simple joys of good food.
Fish Tacos
How could we be a beach town without having a signature seafood item to offer our visitors? Fish tacos in Ventura are highly revered. I don't think you can truly say you've been to town if you haven't sampled our fish tacos. Spencer Makenzie's

is one of the most well-known food spots in town. With a cool and casual beach vibe, your mind will be blown after eating one (or two…or three…) of their Ventura famous fish tacos. Beach House Tacos is another iconic spot for fish tacos. Right on the pier, experience mouthwatering flavors in just one taco as you watch surfers catch a wave. It would be remiss if El Jarocho Seafood wasn't mentioned as a great spot for Ventura fish tacos too.
Corn Burritos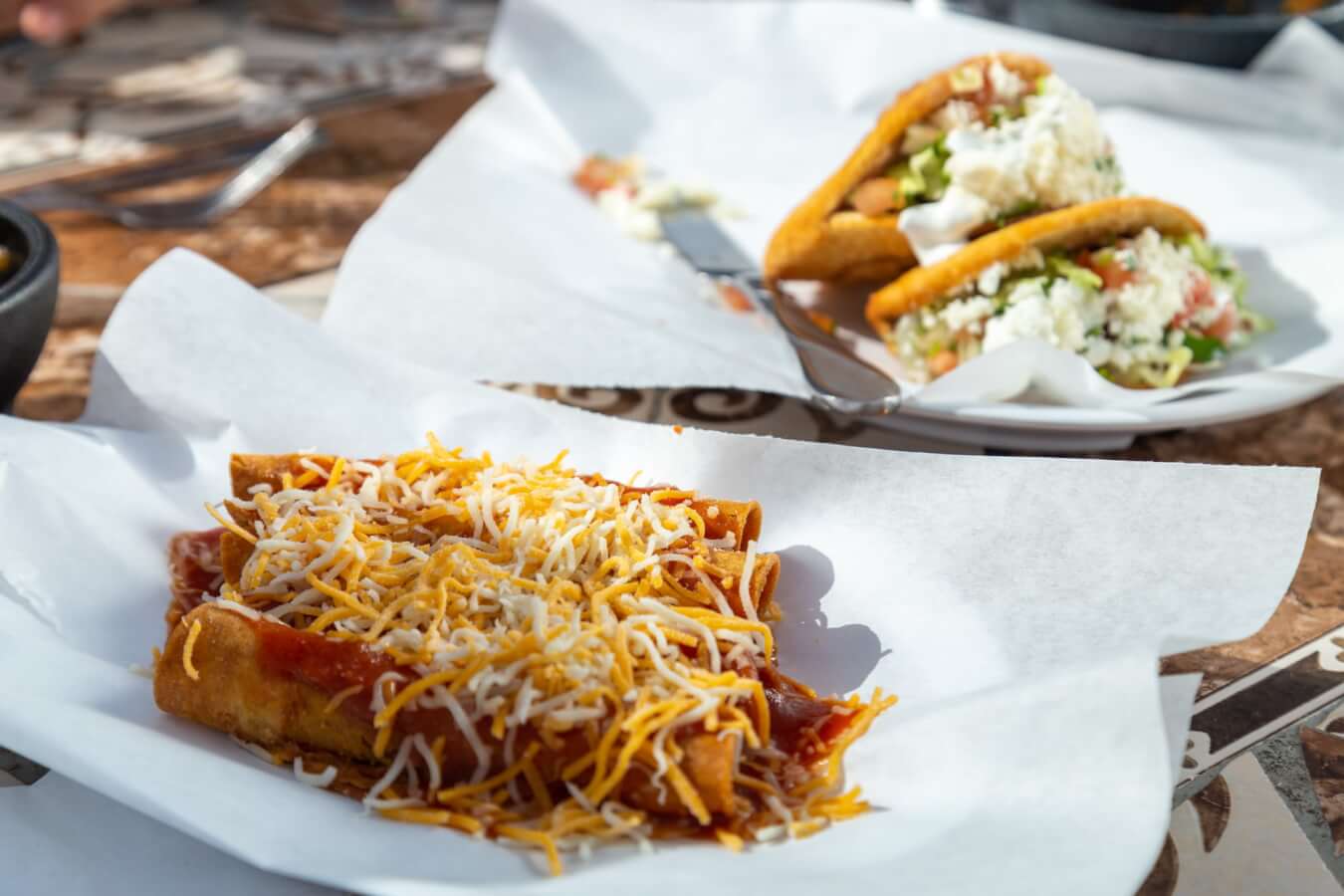 As I mentioned, here in Ventura we like our things chill and relaxed, with no frills or fuss. For a real taste of Ventura, look no further than our classic corn burritos. Fun fact: you can only find corn burritos in Ventura County! Imagine getting unique food that you can't find anywhere else without breaking the bank. Talk to any local and they'll tell you the same: Johnny's Mexican Food

corn burritos are world-class and authentic. Located right at the start of Ventura Avenue, or the Avenue as Venturans call it, eat your heart out and grab two or three corn burritos. Foster's Freeze is also noted for their corn burritos with melted cheese on top. Grab their famous soft serve ice cream while you're at it. And finally, a corn burrito list wouldn't be complete without mentioning Tony's Burrito Hut on the eastside of town. So go on, go and get yourself a Ventura corn burrito that you won't be able to find any place else. You won't be sorry.
Fish Cone Ice Cream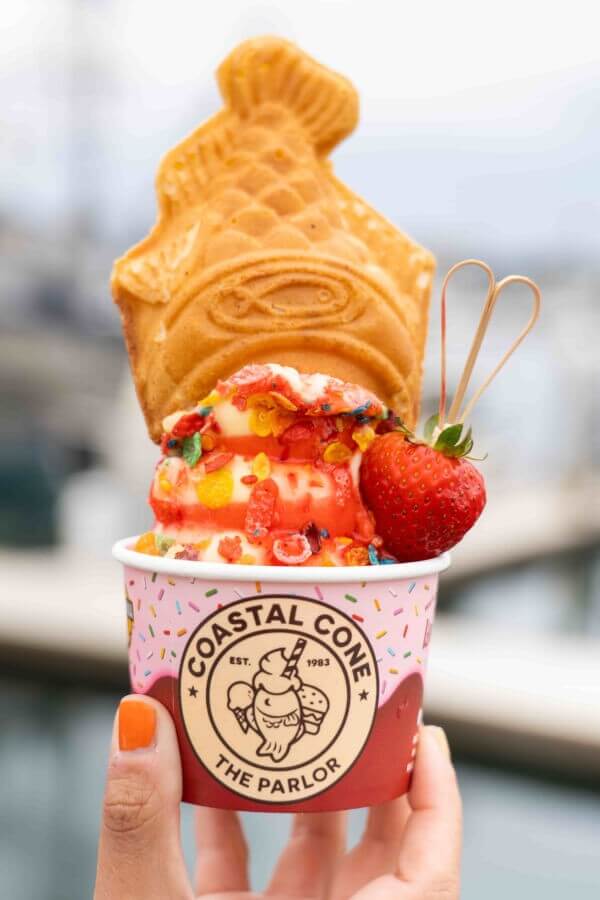 Pretty enough to eat? Yes, please. You might have seen this treat posted on your feed and it's with good reason. Coastal Cone

is known for their creamy ice cream on top of their super Instagrammable and iconic fish cones. Eat your ice cream as you walk around the harbor and maybe stop by a local boutique or two. Officially called a Taiyaki pastry, you won't find these any place else in Ventura.
Clam Chowder
Though eating clam chowder in Ventura might not be the first thing that comes to mind when visiting, you really haven't sampled all the food Ventura has to offer if you haven't made your way to Andria's Seafood. Andria's clam chowder (and fish and chips I might add!) is something of a celebrity in town. Andria's food is locally sourced seafood and it shows in the flavor and taste of each bite of the chowder.
Things to Do


Ventura Shopping

Music & Nightlife

Pet Friendly
Outdoors


Biking & Hiking Trails
Food & Drink


Restaurants

Outdoor Dining

Happy Hours
Creative Chocolate Creations
In the mood for something sweet? Take one look at a chocolate piece from Ex Voto Chocolates and Confections

and you'll probably wonder if the chocolate is actually some type of art, not an edible delight! Chocolate and sweets are truly remarkable at Ex Voto — you have to check this spot out before your trip in Ventura ends. And if you're interested in making your own piece of art that's good enough to eat, head over to Top This Chocolate and make your own chocolate bar! Whether you're in the mood for a chocolate bar infused with cereal or you'd like to make your own spin on a classic bar, Top This Chocolate is truly a unique experience in Ventura that you have to try.
Classic American Burger
For those who are looking for a classic bite to eat, Duke's Griddle 'n Grill

is where the true locals head for a hearty burger. Duke's is a lifelong local favorite for that classic beachside vibe — lowkey and relaxed. Their cheeseburger is highly regarded but eat your heart out with any of their burger options like the Western Burger (cheddar cheese, BBQ, bacon, onion mayo) or the Whole Ball of Wax (the old favorite with bacon, avocado, and American cheese).
Breakfast Burritos
Breakfast burritos are one of the most popular breakfast foods and Ventura has its own popular and special spin on the legendary food. Corrales Mexican Food

is hands down a cult classic in town. All locals have had a bite of Corrales's breakfast burrito (many of them have grown up on Corrale's!). There's nothing complicated about a darn good breakfast burrito right in the middle of town.
Bonus Must Try: Mai tai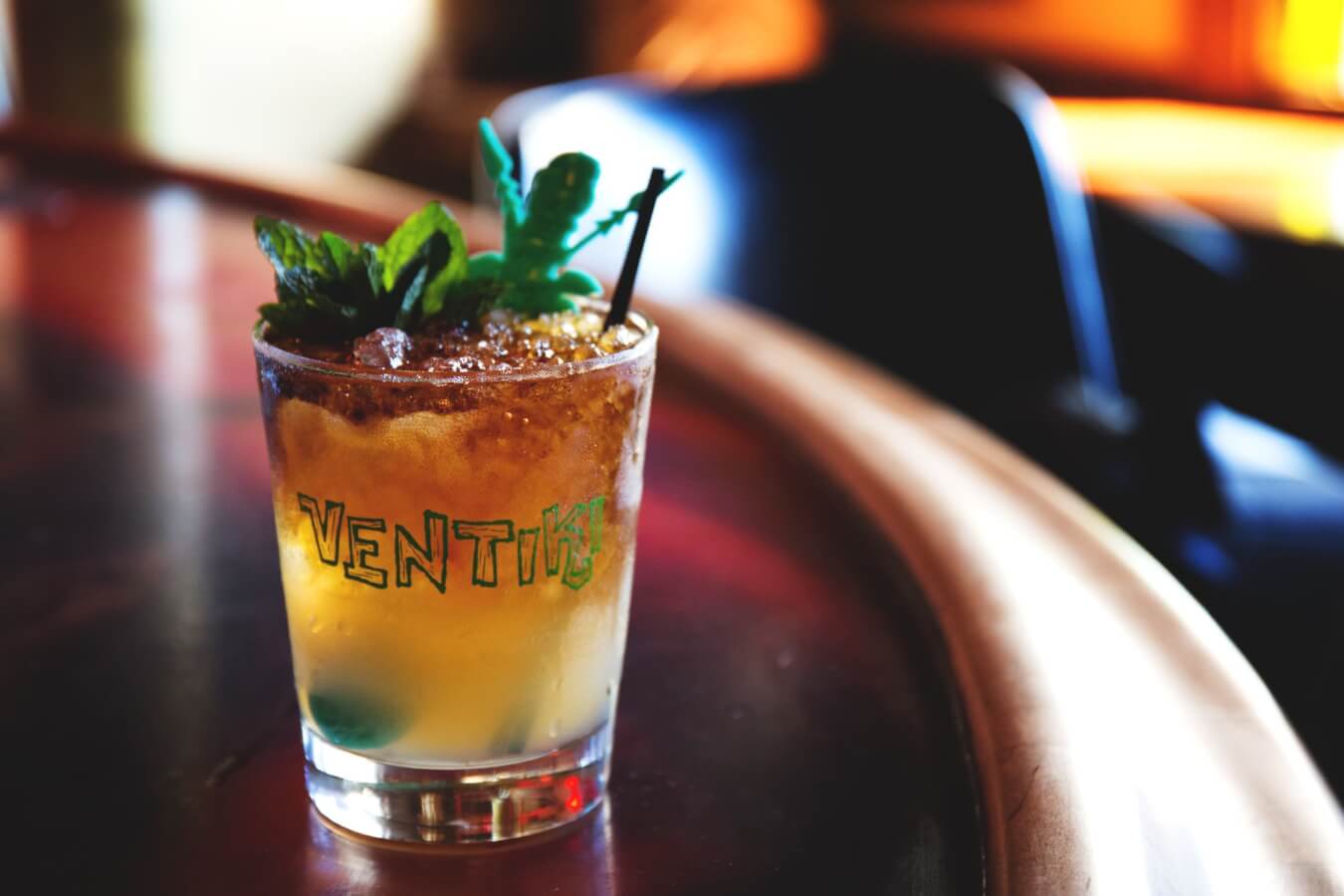 the places to be for a night out. The VenTiki Mai Tai is a classic choice at the bar and restaurant. With Light Rum, Gold Rum, Orgeat, Orange Curaçao, Lime Juice, Simple Syrup with a Dark Rum Float, the VenTiki Mai Tai packs a punch and you're guaranteed to have a great time.
Discover More
Get to know Ventura, and discover the best things to do around the city.
Ventura Partners With