Posted: Tuesday, Sep 1st, 2020
Ventura's Ten Best Tacos
With all due humility, there may be no finer place to grab a taco than Ventura. From the Taco District

on Ventura Avenue, to the Ventura Pier, to Ventura Harbor Village, Ventura's tasty taco options make it pretty much impossible to decide.

Which is why we asked you, our kind Ventura residents, to kindly turn your attention to a tasty food group near and dear to our Ventura hearts and decide for us via poll; and you kindly — and wisely — chimed in. We do not use the term "wisely" loosely. Reams of wisdom surround the taco — so much wisdom, it would require a book. We won't do that to you, since you're already hungry. Instead, we'll leave you with just one taco thought, opined by a sage whose name has been lost in the mists of time.

"If you cannot make everybody happy, you are not a taco."

So yes, always the opportunity to support our Ventura taco establishments.

Do Ventura good and feel Ventura good.

And we always welcome late entries. If you have a favorite taco, please chime in now. You'll be doing everyone a favor…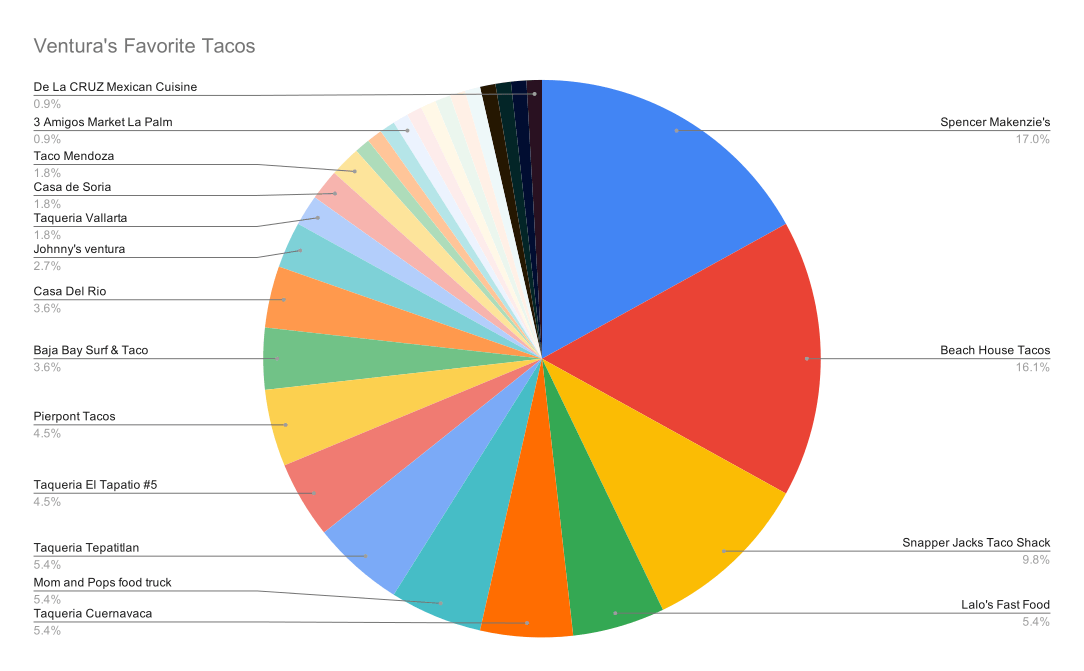 Ventura's Ten Best Tacos
1. Spencer Mackenzies.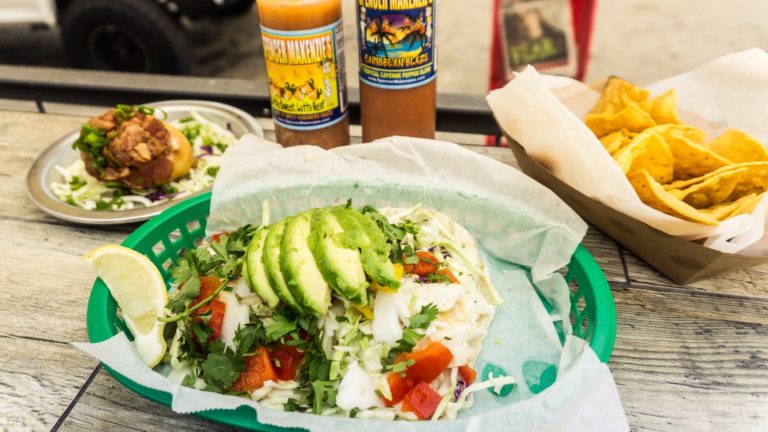 Yep, it's home to the world-famous fish taco (choose Brooklyn style), but their carne asada street tacos aren't to be missed. Heroes, take note. On "First Responder Tuesdays," Spencer Makenzie's

takes 20 percent off the bill of every first responder.

2. Beach House Tacos.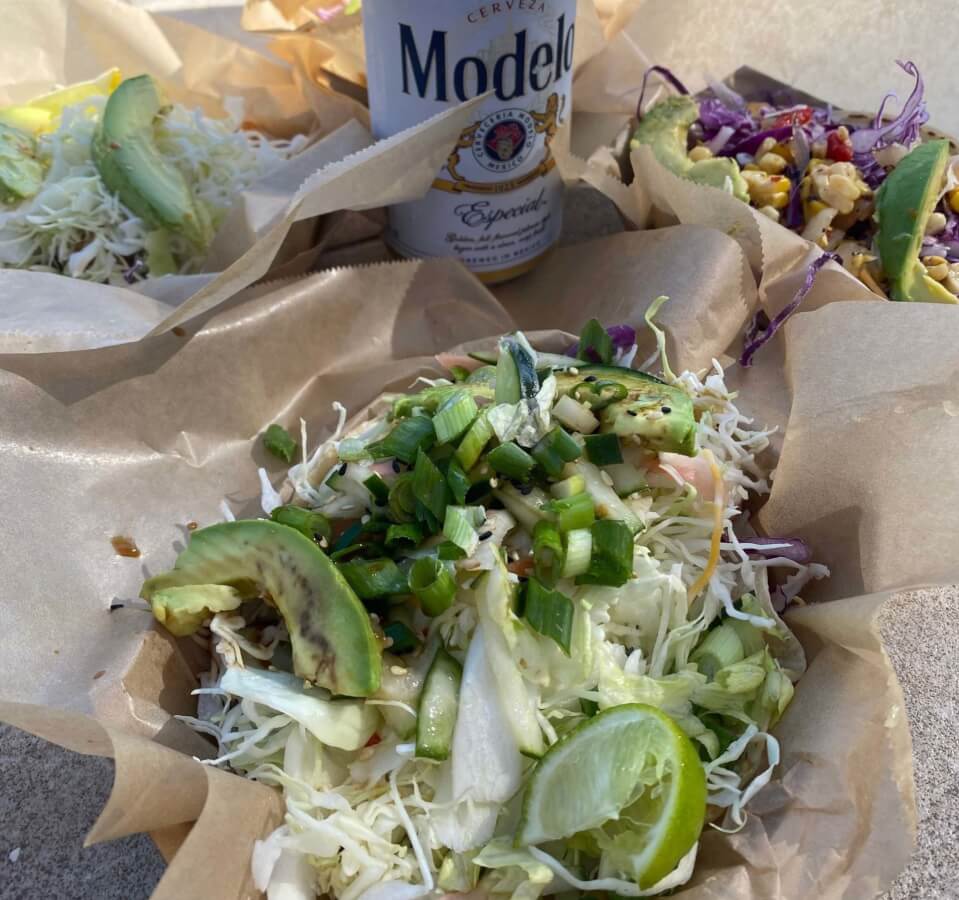 3. Snapper Jack's Taco Shack.
There are two Snapper Jack's in Ventura now, including one

downtown on the now highly walkable Main Street (so maybe a stroll before the to go). You choose between soft corn or crispy flour tortillas; you can't go wrong with the grilled fish taco topped with Secret Shack sauce.
4./5./6./7. Since the only honest poll is an honest poll, Lalo's Fast Food, Taqueria Cuernavaca, Mom and Pop's Food Truck, and Taqueria Tapititlan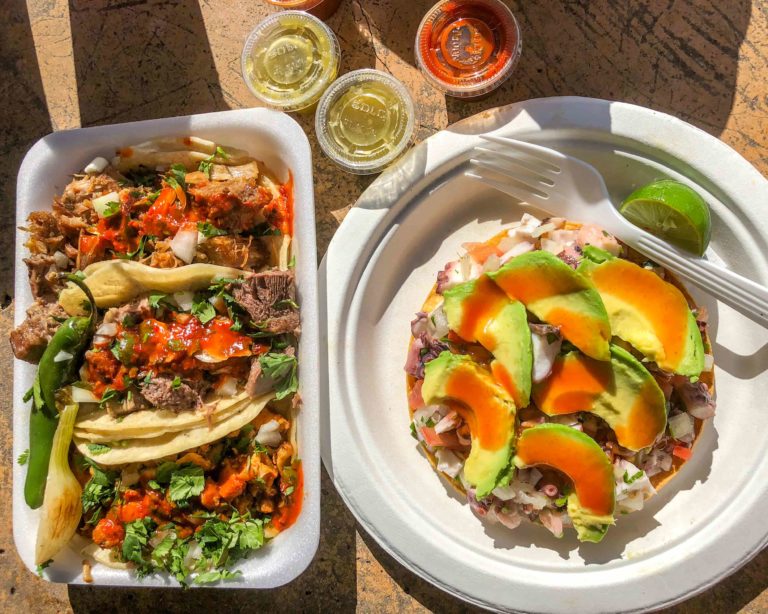 scored a four way tie. The restaurants are all on Ventura Avenue and Mom and Pop's, well, by definition, is on the move (note; one local doesn't distinguish between taco tracks: "All the taco trucks on Ventura Avenue after 5:30, those are real tacos!!!"). Basically, you can't go wrong. Start with Taqueria Cuernavaca

; the Al Pastor (marinated pork) or veggie tacos (potatoes or mushrooms) will leave you stunned.

8. Taqueria El Tapatio.
Located in midtown (the Poinsettia Pavilion shopping center at Telephone and Main), Taqueria El Tapatio's tacos de pastor feature pork with an astonishing marinade. Don't miss their homemade Horchata.
9. Pierpont Tacos.
The fried fish tacos are delicious. If you have a health conscience, get one fried fish taco and one ahi taco, keto style. Added plus, walk your Pierpont Tacos

right down Seaward Avenue; it's a block to the beach.
10. Baja Bay Surf & Taco.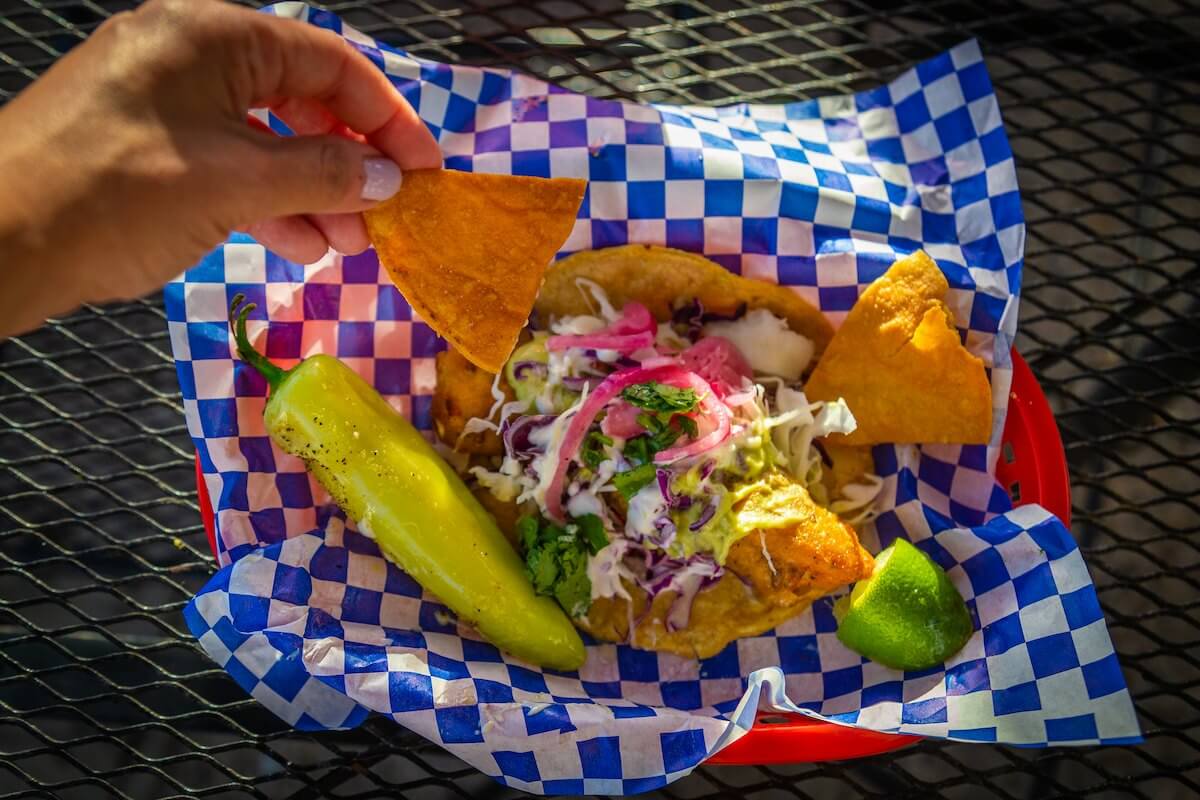 Baja Bay Surf & Taco is located in Ventura Harbor Village. Try the fish taco wrapped in a homemade tortilla. Stroll across the street and eat them with an ocean view.

And before you feel your favorite got left out, understand that, joyfully, Ventura's wealth of tacos knows almost no bounds. Also on the list of favorites, Johnny's Mexican Food

, Red Barn Liquors, Casa De Soria, Corrales, Limon y Sal, Taqueria Vallarta, Taqueria Ventura Doña Raquel

You get the drift.

Endless possibility.
Ventura's favorite tacos
(according to Venturans)
Local hero and Top Chef Junior contestant Carson Peterson adds a few of his own favorites; and a few culinary inside tips.
Shopping, dining, hiking, beach-going, beer-quaffing, wine-tasting, and all manner of fun in the sun (because that's what Ventura does best). Want to know (almost) everything about Ventura? Please order our FREE Ventura Inspiration Guide here.
Things to Do


Pet Friendly
Outdoors


Biking & Hiking Trails
Food & Drink


Restaurants

Outdoor Dining
Discover More
Get to know Ventura, and discover the best things to do around the city.
Ventura Partners With