Posted: Friday, Dec 13th, 2019
Six of the Best Ventura Gifts for the Holidays
by Visit Ventura
At the Ventura Visitors Center, you can shop for all the right reasons. Shop without a crowd. Shop without pressure. Shop for truly unique gifts you won't find anywhere else (like products branded with our cool and tasteful Ventura ambigram). Shop to support local artisans. Shop enough and you'll get a
free Ventura tote bag
(with every $25 you spend for the month of December). We've got the gifts to help you check everyone off your list. Here are six teasers, only available at the Visitors Center (101 South California Street;
(805) 648-2075
). And while you're shopping, scoop up the brand new
2020 Inspiration Guide
to include with your gift. It's free, and so is the Ventura sticker inside.
Only here you can get products with our logo.
Ventura-branded Patagonia Backpack.
Patagonia is synonymous with quality. No better backpack to carry on your next trip to the
Channel Islands National Park
.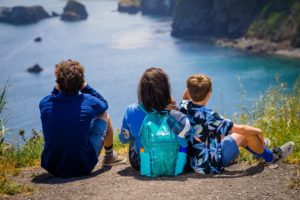 Ventura-branded Distressed Ceramic Coffee Mug
They look like an old friend. And they'll become one. Available in a variety of colors.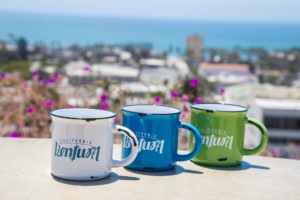 Fortune Potion Collection Candles
San Buenaventura means good fortune, and that's what lighting a fortune candle purportedly brings. On a shorter-term note, scented with a blend of the finest essential oils, they are enchantingly fragrant.
Beachy Wind Chimes
In Ventura, there's always a sea breeze. And if the recipient of your gift doesn't live near the sea, the lovely ring of these chimes (made of driftwood, glass beads and rustic bells) brings the sea to them.
A Cozy Ventura-branded Serape
One of our most colorful (and popular) gifts, these Ventura-branded serapes are as warm and cozy as it gets. And, since there can never be enough cozy, why not toss in a soft and stylish Boho pillow?
Li'l Surfer Cutting & Serving Board
This surfboard-shaped bamboo cutting board almost looks rideable (a true shortboard). Ventura's ambigram logo is etched on the board, and it will remind your recipient of Ventura every time they serve cocktails and hors d'oeuvres. We won't keep track.
Discover More
Get to know Ventura, and discover the best things to do around the city.
Ventura Partners With