Posted: Tuesday, Jun 9th, 2020
Ventura's Heavenly Hamburgers.
Yes, it's Takeout Tuesday again (the rifling pages of life's calendar slow for nothing, including COVID). Today we steer you toward an American classic. And — happy, affordable coincidence (you can thank us later) — Ventura is home to some of the best burgers you'll find.
So what better excuse to take up the Takeout Tuesday torch, this time to help support our local burger magicians. As you may know by now, America jumpstarted Takeout kindness with "The Great American Takeout," to help support restaurants struggling in these times. Venturans jumped on board. But Venturans also knew it would have to be about more than one Tuesday. And so, taking America's lead and making it better, kind Venturans — knowing our local restaurants need a boost — have run with Ventura's "Takeout Tuesdays" in a big way. Community gets community through challenging times. But you already knew that.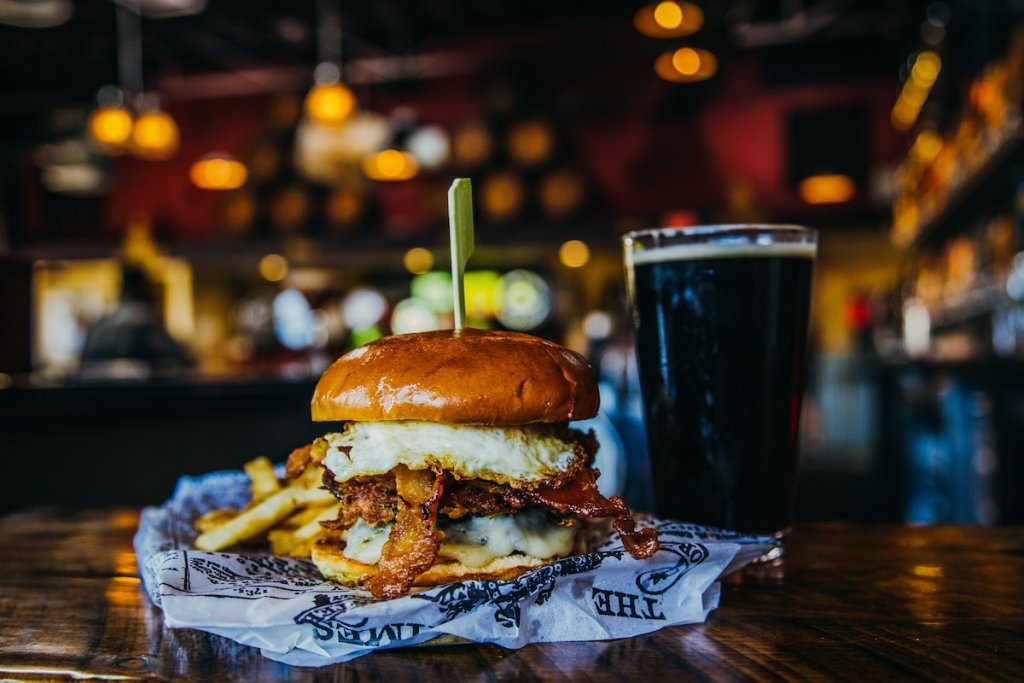 Yes, the hamburger is an American icon, and yes, there is a National Hamburger Day (May 28th). Maybe you will appreciate your burger more if you know a little something about it, starting with the fact that the hamburger possibly traces its lineage back, not to a clown, but to Hamburg, Germany. It is possible that the hamburger, as Americans know it, was invented in Seymour, Wisconsin. Note all the hedging. Truth is even hamburger scholars are uncertain about the origins of the hamburger. Folks have been eating cooked meat on bread for eons; the association with Hamburg possibly stems from a 1758 recipe for something called "Hamburg sausage." Though other hamburger historians believe the name comes from the Hamburg American Line, a cruise line that served passengers a hamburger-resembling sandwich in the mid-1800s. Proving one thing for certain. Folks will debate anything.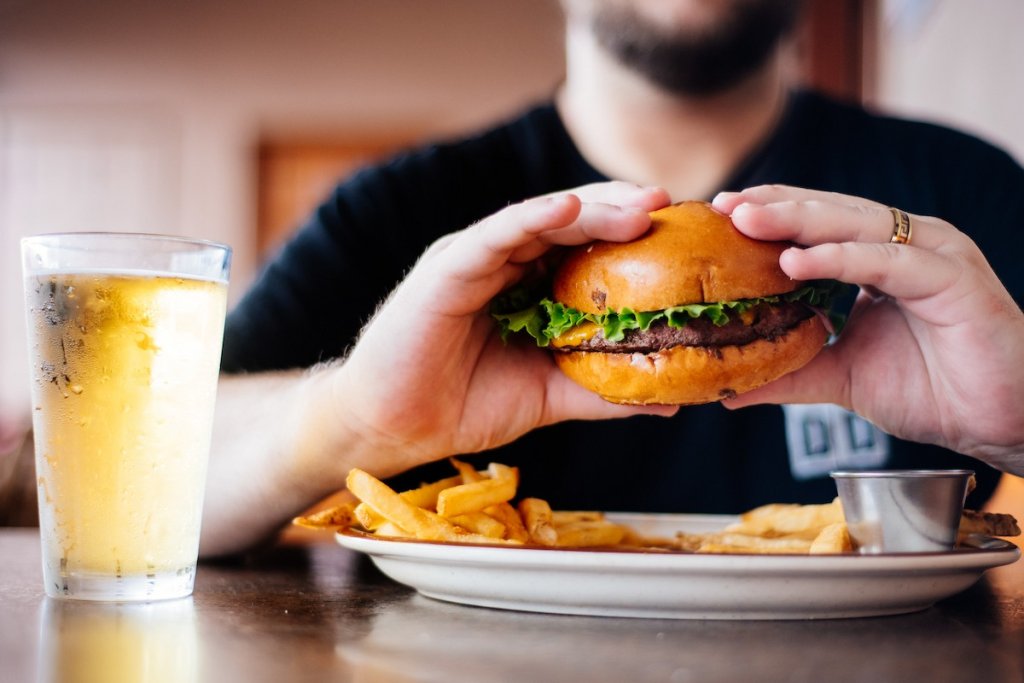 Little debate here, though — Ventura is hamburger heaven. So go ahead and enjoy a patty from heaven. Yes, many of Ventura burger establishments are offering outside dining (if you want the best of both Ventura worlds — burger and beach — note that Dukes Griddle N' Grill

, near the end of Seaward Avenue, now has a new outdoor picnic area). Please check the individual burger business website to see how they are handling this strange times. And we all know that, if you're inclined to do takeout, there is one unassailable hamburger fact. Nothing better than a burger(s) to go.
Here in Ventura, there are the obvious stars like In-N-Out and The Habit. But while many would be happy to eat at either of these establishments, say, every day for the rest of their lives, a true burger lover might do a tad more digging. If not, you might miss Rumfish y Vino's Wagyu Burger (spurn Jenny Craig and add the fried egg). Or any Paradise Pantry burger (so many options, but why not start with The Forager, topped with portobello mushrooms and caramelized shallots, and — yes again — add the roasted poblano chile). The Bombay Bar & Grill's, well, Bombay Burger will make your day — and, should you be big enough to share, you can order it as two sliders (added plus — and innovative thinking — if you're eating on their outdoor patio, the Bombay lets you park your bike inside). The tiny Harbor Cove Cafe, at the edge of Ventura Harbor near the end of Spinnaker Drive, has the kind of burger you remember as a kid — and it tastes even better at a sun-splashed picnic table (breakfast and lunch only). Finney's Crafthouse offers — oh, lordy — the Hickory Barbecue Burger (house made barbecue) and the Impossible Burger (aptly named, because it doesn't taste like it's plant-based). Social Tap — at the end of Seaward Avenue near the beach — serves the delectably drippy Double Royale with Cheese. Just across the street (go ahead, you can do it) Duke's Bar & Grill has been a long-time local go to; in part because of their burgers. You haven't lived until you've had the — cleverly named — Whole Ball of Wax. On the east end of town, plenty of locals are already familiar with the burgers at Two Trees Cafe. If you aren't, introduce yourself. There's a reason their Classic Cheeseburger is one of their best sellers.

And — last but not least — thanks for reading to the end, because, even for burger lovers, this may be the most important part.
Whatever restaurants we're spotlighting on Takeout Tuesday, it's all the same idea. Here is a way for Venturans to support our hometown businesses — our friends and neighbors — and, happy coincidence, do something nice for ourselves.
Now is the time to do what Ventura does best — help each other.
Thank you for helping.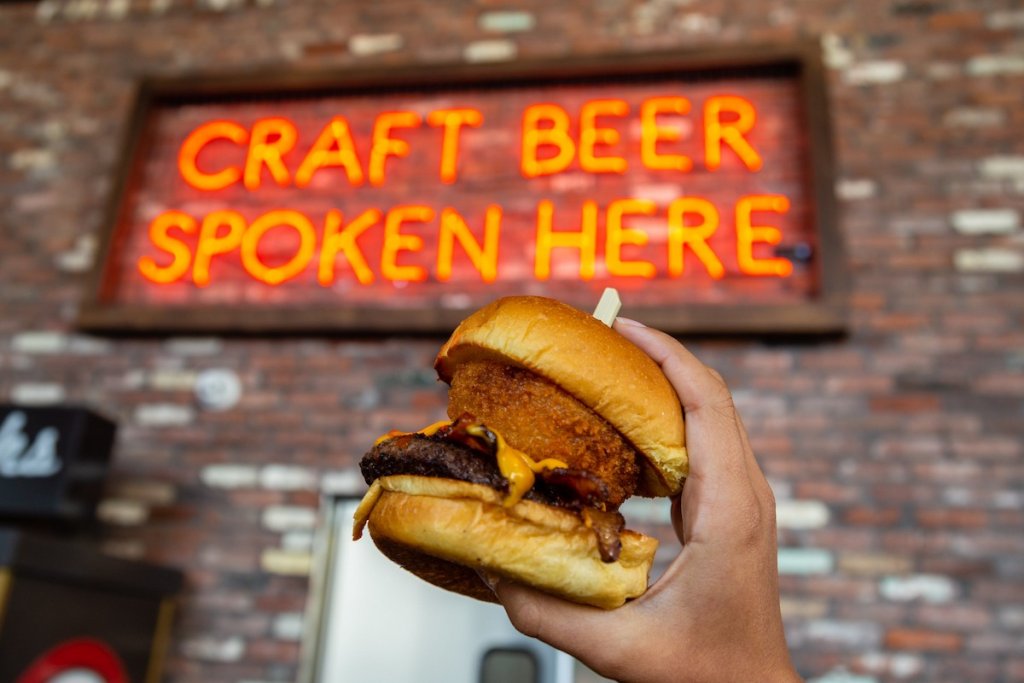 We raise our burger to you.

Things to Do


Music & Nightlife

Pet Friendly
Outdoors


Biking & Hiking Trails
Food & Drink


Restaurants

Outdoor Dining

Wineries, Breweries & Distilleries

Happy Hours
Discover More
Get to know Ventura, and discover the best things to do around the city.
Ventura Partners With