Posted: Tuesday, Apr 20th, 2021
Ventura's Top Munchies
Nutrition is all well and good, but — how do we put this delicately — life is short, and lima beans are overrated.
If it's fun food you desire, Ventura has your answer.
Have your own favorite(s)? Click here and tell us what we missed …
View this post on Instagram
Social Tap Nachos
Chips, pinto beans, poblano cheese, manchego cheese, pepper jack, pico de Gallo, cheddar jack, cotija, guacamole and scallions. Ohhhhhhhh …
Himalaya's Silver Burrito
No, not the strangest cultural marriage. Yes, chicken tikka masala curry, wrapped lovingly in garlic naan for a little sweet/spicy/garlicky kick.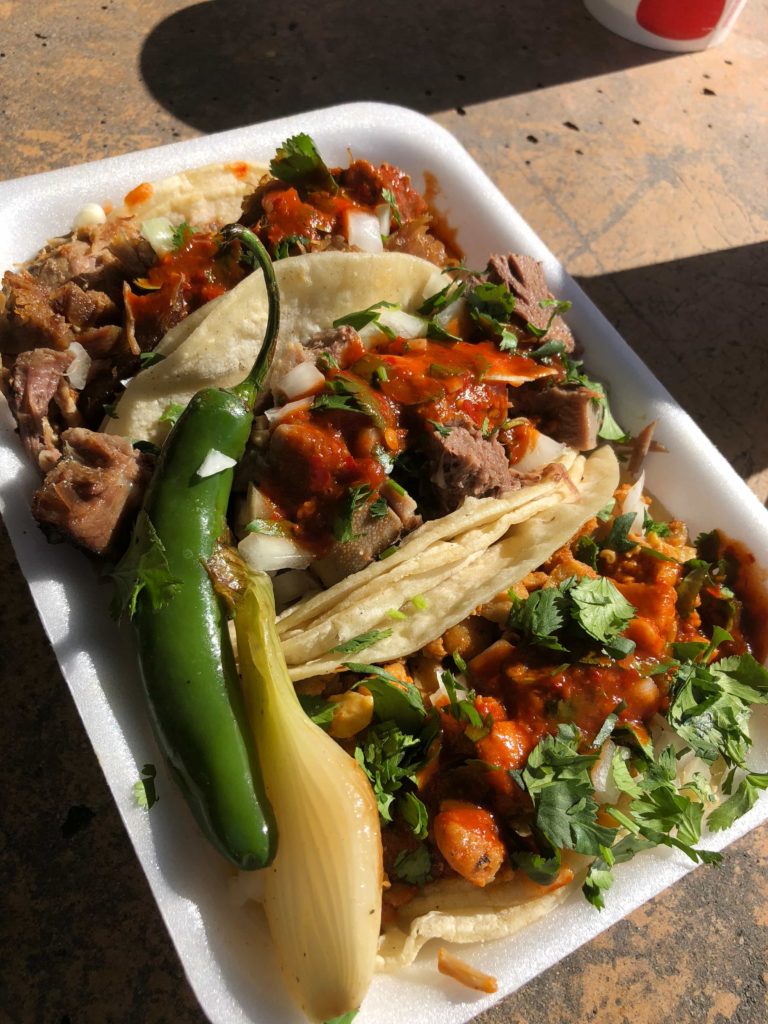 Lalo's street taco
Any Lalo's taco, washed down with a large agua de Horchata. Oh yea, also great onion rings. Not your traditional pairing. Points for thinking outside the box. And consider continuing to sample down Ventura's Taco Trail. You may be up for it.
View this post on Instagram
Tri-Tip sandwich
They smoke it slow, then slice it thin and lean…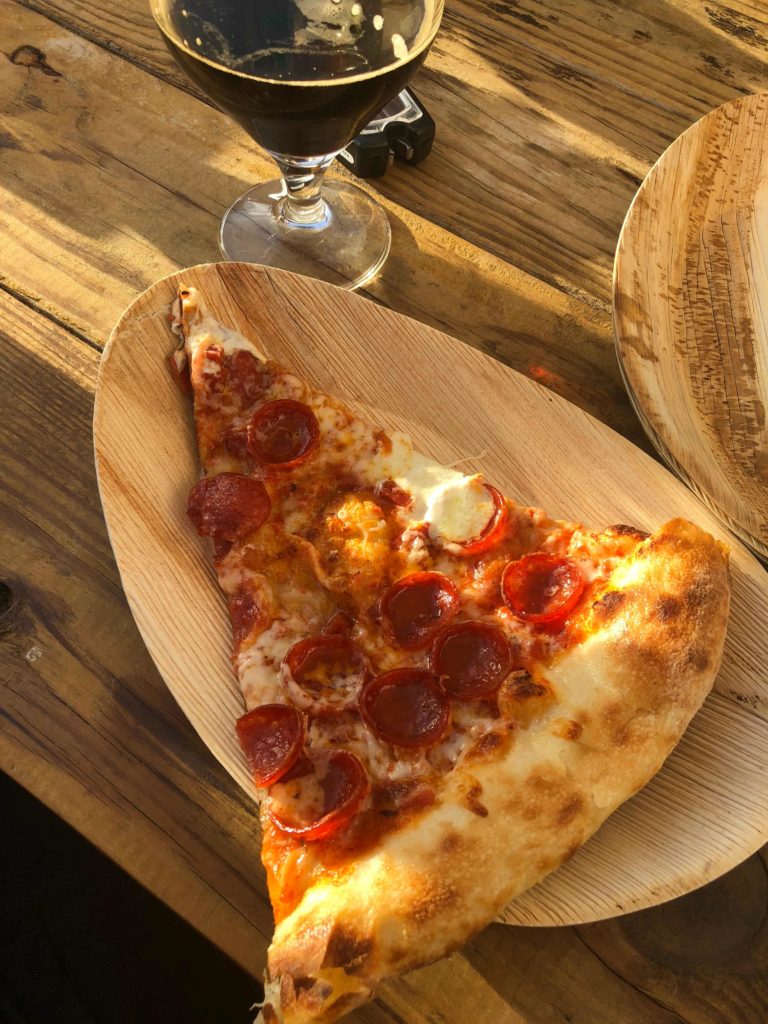 From Jimmy's Slice, to LLC Imports, to Topper's, to Tony's, Ventura has your cheesy dripping slice. Maybe more than one.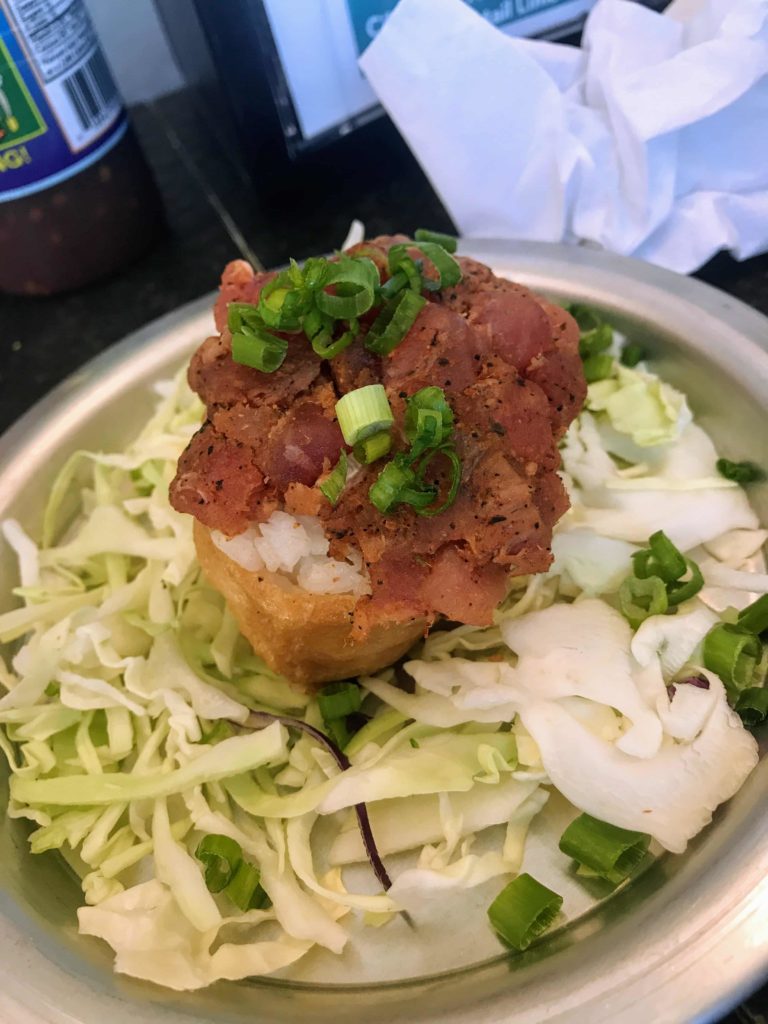 Spencer's Makenzie's Ahi pocket
You don't have time to wander around the menu. We'll save you the trouble. It's under appetizers — a mildly sweet tofu pocket stuffed with sushi rice, and topped with "Dynamite" sauce & Blackened Ahi Tuna.
View this post on Instagram
Banh-mi sandwich
Yes, heaven has a sandwich and it's called Banh Mi; pickled veggies, mouthwatering baguette and an insert, traditionally, of pork, but beef, chicken, chicken liver, deli meats, or even meatballs work too.
View this post on Instagram
They've got a vegan beer shake, which you're not likely to find in too many places. Also plenty of other inspiring options for vegans.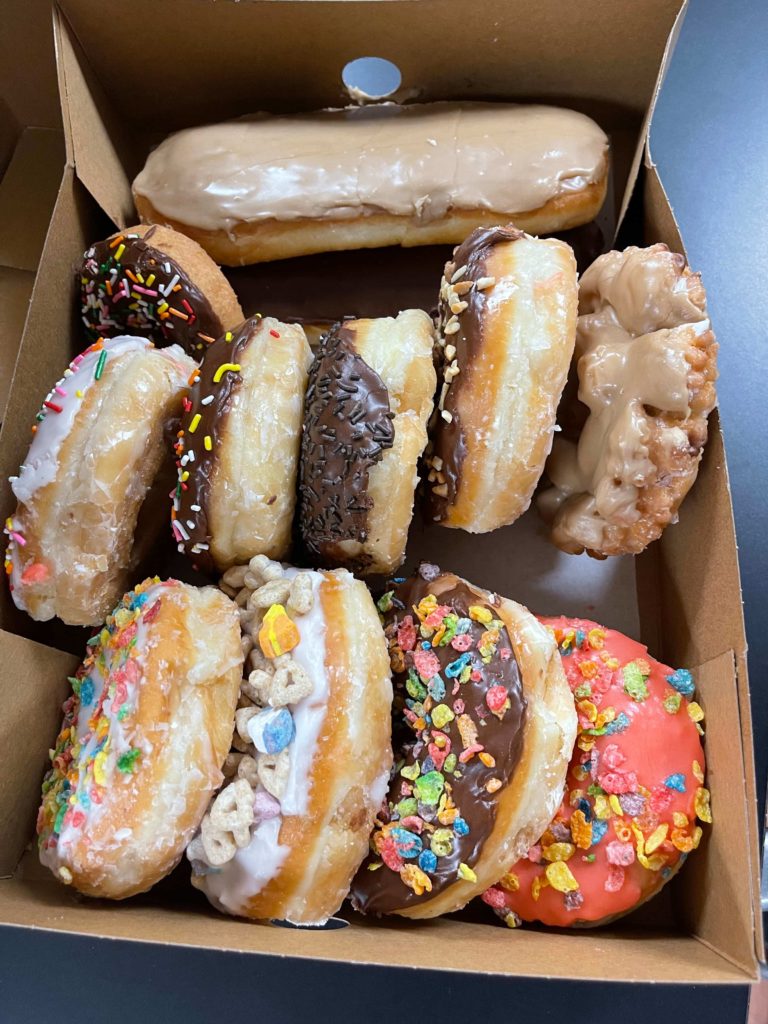 Terrific donuts, fair prices, and friendly owners who won't question your order of two dozen bear claws.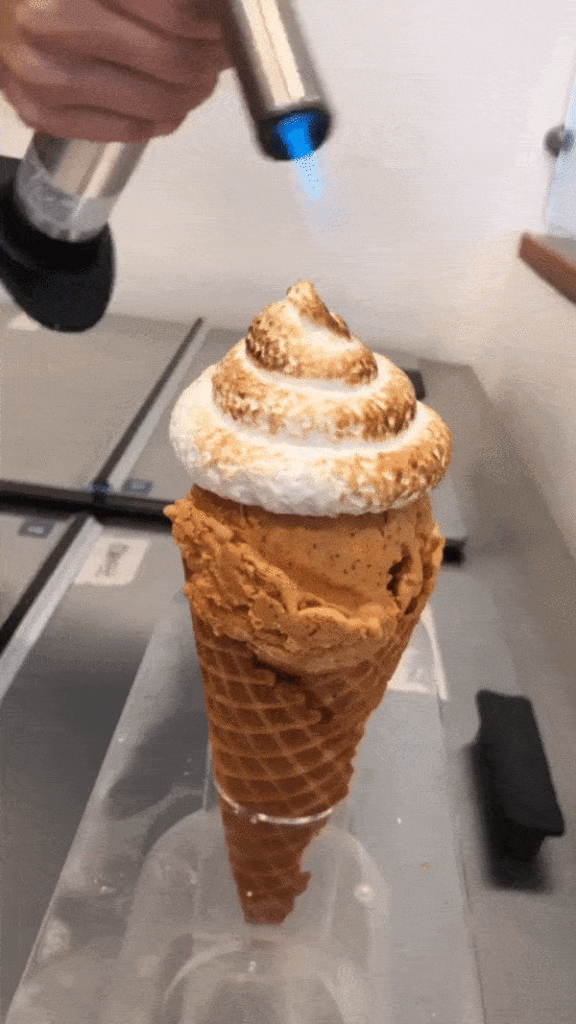 Everyone raves about their overall quality, but you might want to apply laser-like focus to their toasted marshmallow topping. Traditionally served on top of ice cream, but who are we to tell you what to do?
View this post on Instagram
One of life's simple pleasure. Pick your yogurt, then paint your masterpiece topping, beginning with the chewy (mochi and gummy sharks).
View this post on Instagram
Unicorn poop. Unless you have your own unicorn, you can only get it here; soft serve ice cream in flavors ranging from Dole Pineapple Whip, to Unicorn Cake Batter and Sweet Potato Ube.
Plus the colors are cool to look at.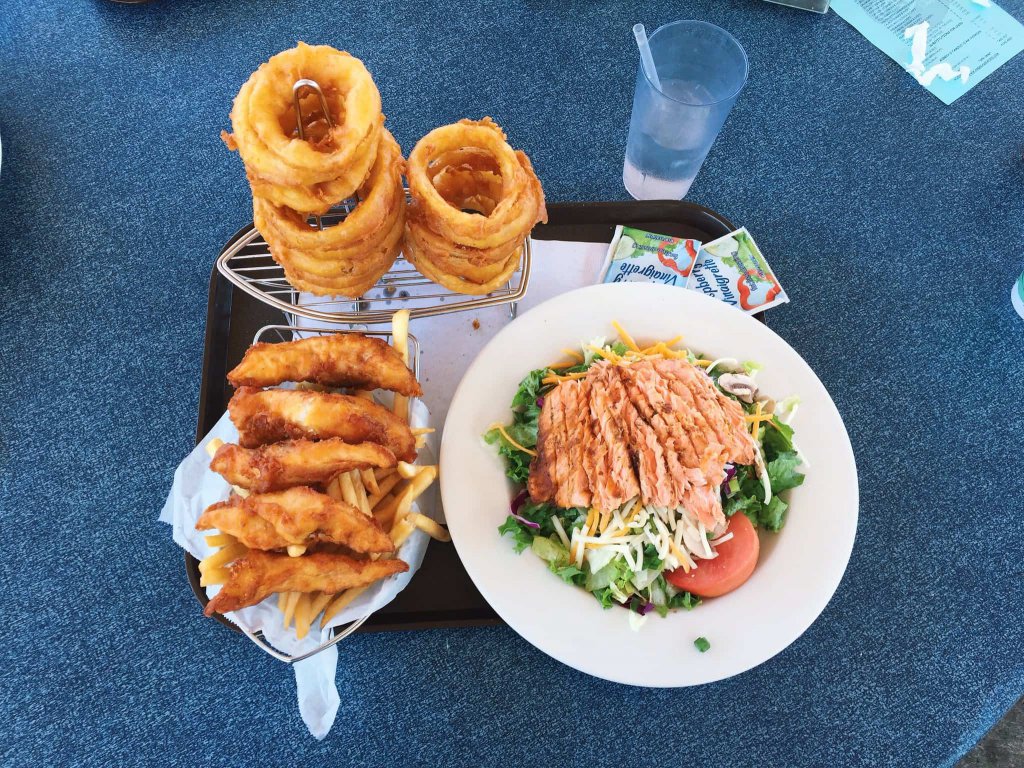 Andria's has a host of healthy broiled seafood dishes. Nah. Order the Original Fish and Chips or the Fish Burger and Chips. Your lucky day, chips are fries.
Things to Do


Family Fun

Ventura Shopping

Music & Nightlife

Pet Friendly
Outdoors


Beaches & Surfing

Biking & Hiking Trails
Food & Drink


Restaurants

Outdoor Dining

Wineries, Breweries & Distilleries

Farmers Markets

Happy Hours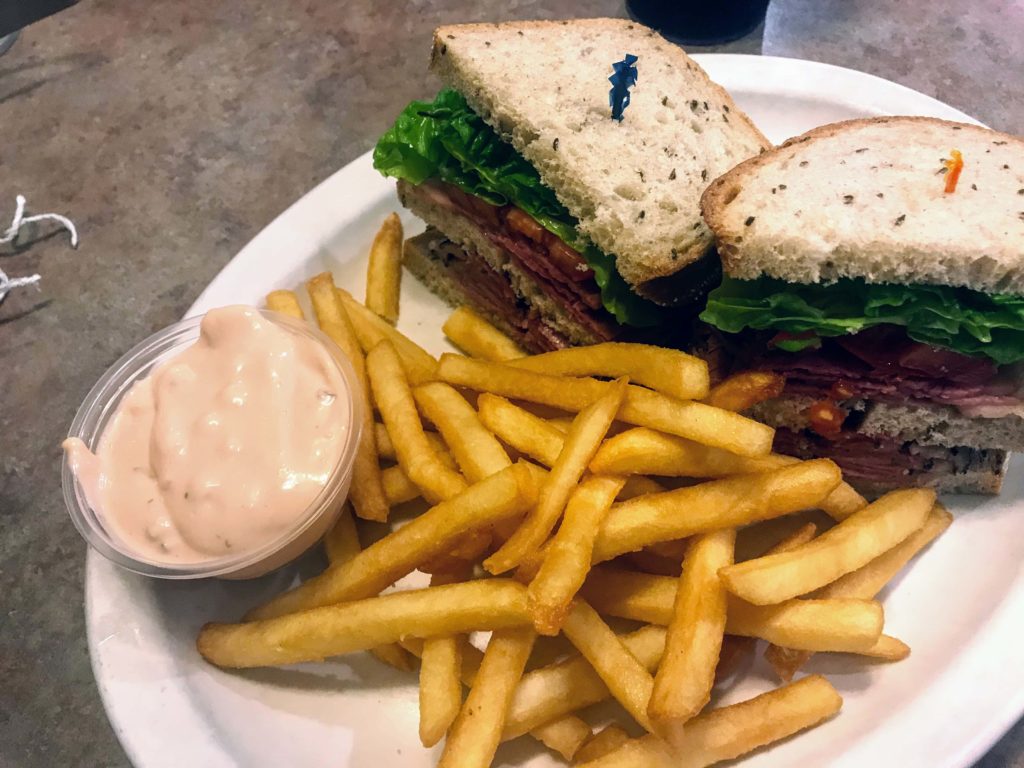 One word. Reuben. One possible add on. Snatch a homemade pie to go. What happens in the privacy of your own home is your own business.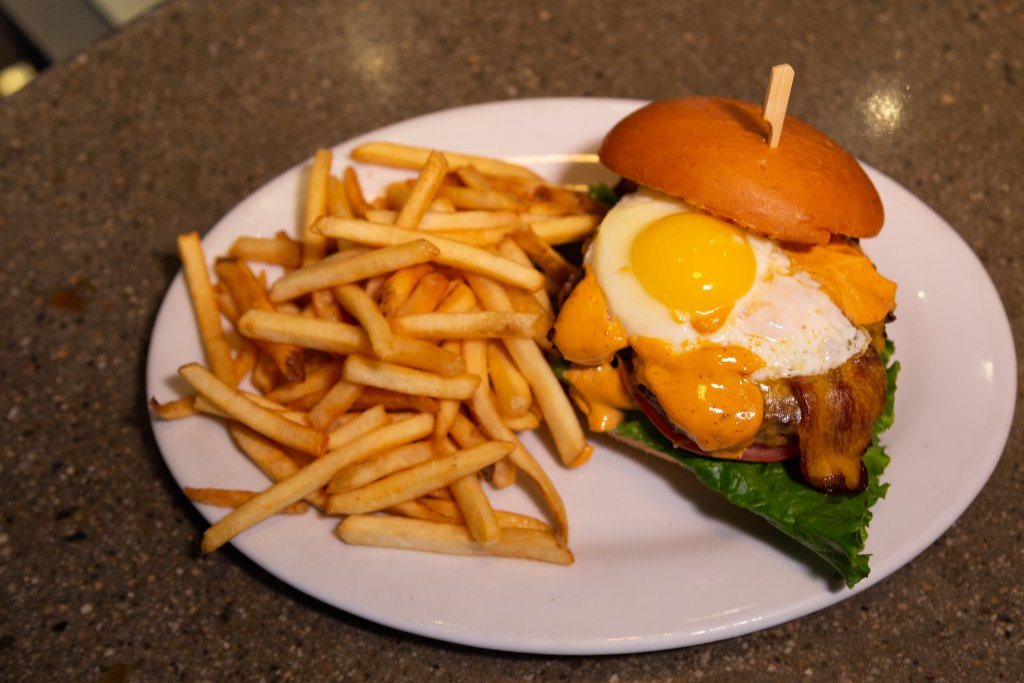 Chorizo Burger
Angus beef and chorizo, chipotle aioli, jack cheese, tomato and on a fresh baked brioche butter bun. Go ahead and slap an egg on top.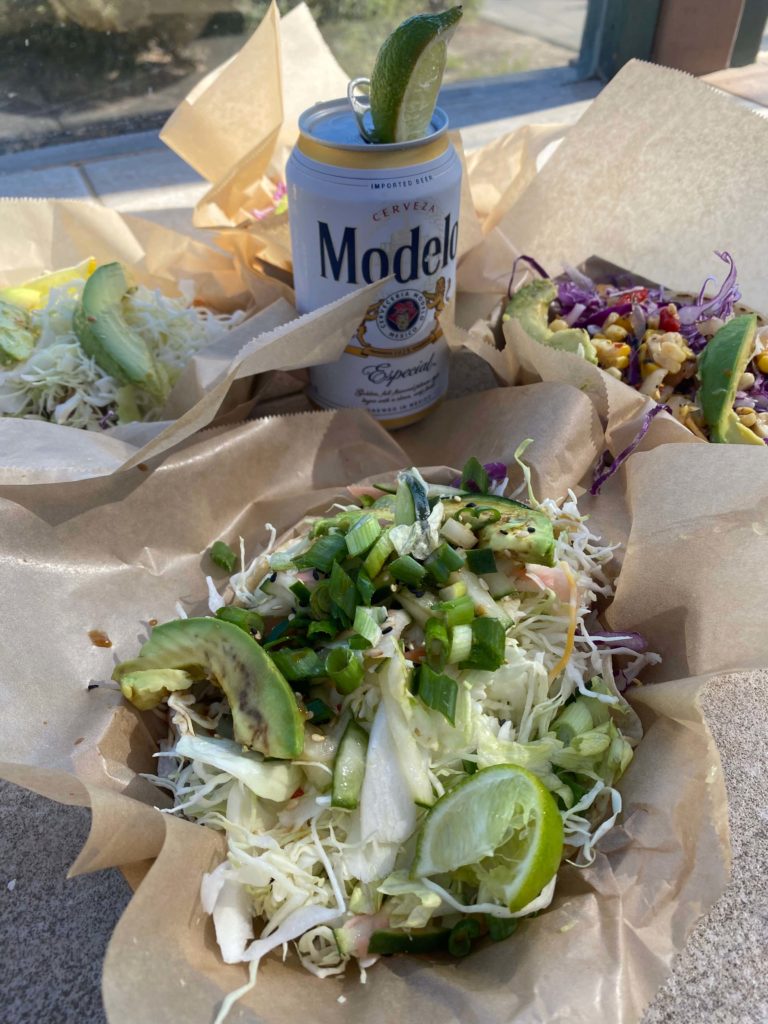 Beach House Tacos
A symphony for the senses. Sitting at the foot of the Ventura Pier, close your eyes. Inhale the tang of creosote, the hint of brine, and the cool of the sea. Taste the sweet pop of spicy aioli sauce ladled over a hot fish taco. Open your eyes before it all drips down your front.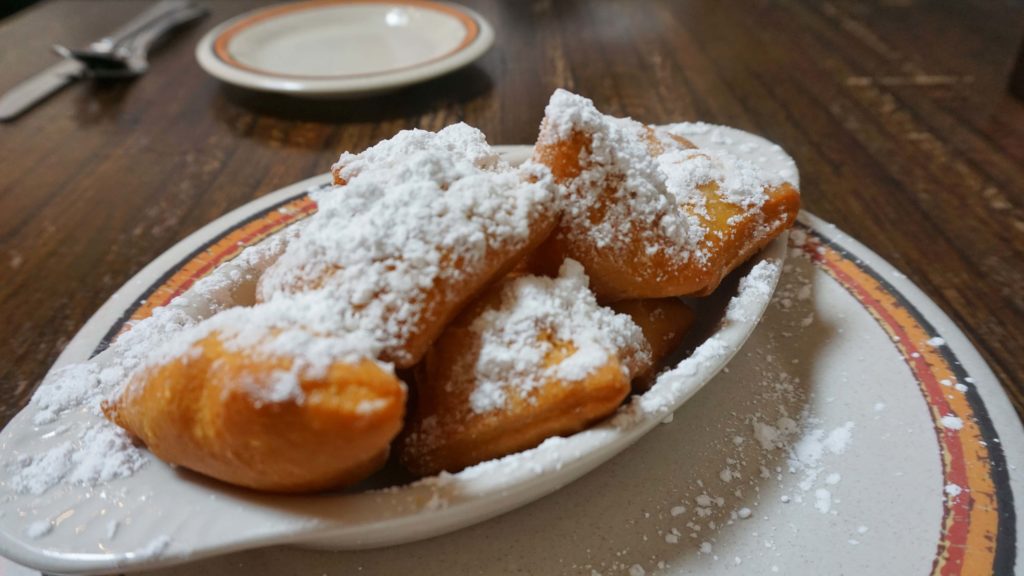 Beignets
Again, one word. Beignets. People go on and on (justifiably) about beignets but basically they're French doughnuts. Made with a yeasted, sweetened dough, once allowed to rise they are cut into squares, fried, and liberally doused in powdered sugar. They also produce an admirable powdered sugar mustache that's good for laughs.
Ain't fancy to look at (though the giant rooster on the roof is eye-catching), but no one comes here for the view. They come for ribs, chicken and tri-tip that stand with the best you'll ever have.
No, salad is not a traditional munchy, but perhaps by now you've picked up the non-conformist theme. Rice by Mama's larb salad features chili-lime dressing tossed with diced red onion, green onion, cilantro, grated rice powder, and fresh mint; rounded out by chicken or pork.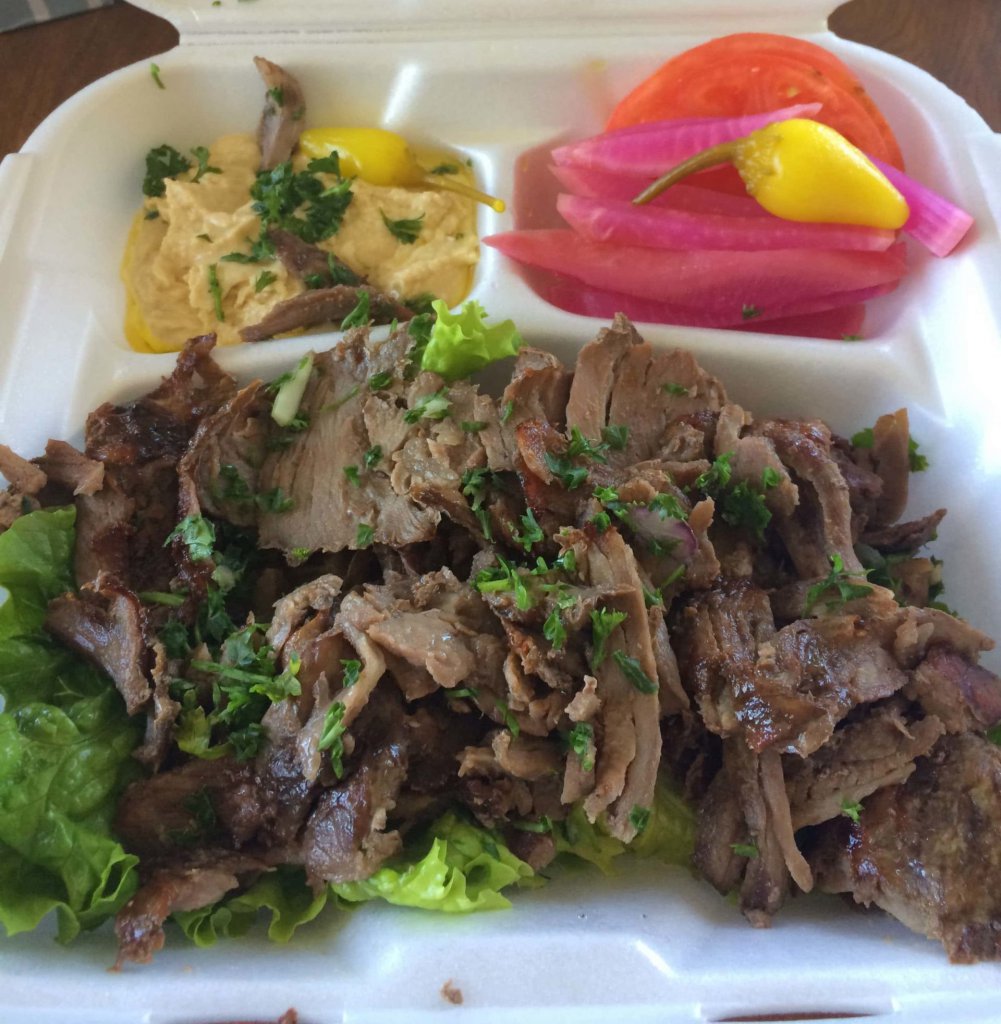 Shawarma
Their shawarmas are mouthwatering; chicken, lamb and tri tip cooked perfectly, cut thin, and served in a saucy wrap.
Meat eater's, two words. Jerk Chicken. Vegans, jerk cauliflower sandwich. Imagine the spice.
You're not going to get better pastries unless you go to France. Pastry is French for complete satisfaction.
Oh, the places you can go. They let you make your own chocolate bar. Providing you the rare opportunity to sample a chocolate bar topped with goldfish chips and gummy worms.
Operating out of trailer parked in San Buenaventura State Beach Park, The Jolly Oyster sells fresh, sustainably grown oysters and clams still in the shell, and you can eat them, dripping fingers and all, right there on picnic tables with a head-clearing sea breeze.
Discover More
Get to know Ventura, and discover the best things to do around the city.
Ventura Partners With