Posted: Monday, Sep 25th, 2023
What You Need to Know Before Going to Boots and Brews Country Music Festival
Sponsored Content
The Boots and Brews Country Music Festival in Ventura, California is one of the best country music festivals in the state— from its views of the beach to star-studded lineups, Boots and Brews is an annual event that keeps country music enthusiasts coming back year after year.
Where Is The Boots & Brews Country Music Festival In Ventura, CA?
One of the most significant draws of this festival is the consistently great weather that Ventura, CA has to offer. Located along the picturesque coastline of Southern California at Surfer's Point Live, attendees can expect warm, sunny days and cool, comfortable evenings. It's the perfect backdrop for enjoying live country music, dancing, and indulging in delicious food and beverages.
Park at the Ventura County Fairgrounds, or, if you're a local, take the bus. Amtrak trains stop right across the street for an easy way to get to the festival without the hassle of driving.
What Can You Do Inside The Boots & Brews Country Music Festival?
Inside the festival grounds, there is much more to do than enjoy fantastic country music performances. Stop by the Honky Tonk for some good ol' fashioned line dancing. Make your way through the Vendor Marketplace, full of an assortment of high-quality goods like hats, clothing, boots, jewelry, and more.
Hungry or thirsty? Grab a bite from one of the 15+ local food vendors and stop by one of several bars serving up a variety of canned and mixed beverages. This year, Ruff House Barbecue will provide delicious smoked and grilled meats like Tri-tip and pulled pork, while Nono's Tacos will serve authentic Mexican street tacos, burritos, quesadillas, and other Mexican fare.
Bars will be serving whiskey cocktails and ice-cold margaritas, along with beers from the popular Central Coast brewer, Firestone Walker.
What Can You Do Nearby The Boots & Brews Country Music Festival?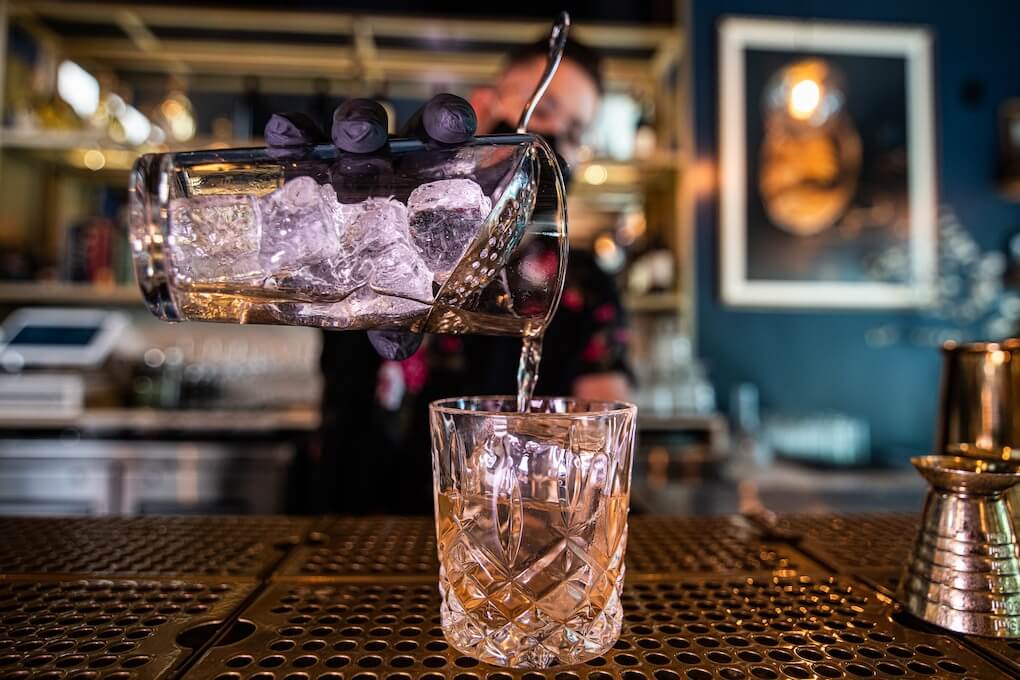 After a full day of country music, festival-goers can easily explore the charming Downtown Ventura area on foot, just a few blocks away from the festival. Head up Figureoa Street and experience Downtown Ventura and its vibrant arts scene, unique boutiques, and a wide selection of restaurants and bars. The fun doesn't have to end after Boots & Brews!
What Is The 2023 Boots & Brews Lineup?
Festival organizers have a knack for booking some of the hottest acts in country music, from established stars to up-and-coming talent. Expect top-notch performances and a diverse musical experience that spans traditional country, modern country rock, and everything in between.
This year's lineup is headlined by country music legend, Jon Pardi. Niko Moon will accompany him, along with several other notable country music names.
Past Boots & Brews artists include Tim McGraw, Brad Paisley, Jake Owen, Morgan Wallen, Cole Swindell, Chris Young, and many more. The anticipation of who will be taking the stage each year adds an element of excitement that keeps fans coming back.
What Are The Different Ticket Options For The Festival?
There are several different ticketing options to cater to a wide variety of country music fans. The General Admission ticket includes entry to the festival, access to food vendors, the retail Vendor Marketplace, and the Honky Tonk.
The second ticket option is the Lasso Lounge, which includes everything in General Admission, plus access to a large area that is closer to the front of the stage. Lasso Lounge ticket holders also get access to additional bars that are only available to Lasso Lounge and VIP ticket holders.
The VIP ticket includes everything in General Admission and the Lasso Lounge, plus a VIP seating area, access to VIP-only food vendors and bars, VIP-only restrooms, and front-of-stage access. If you like to be front and center right up next to the performers, the VIP ticket is the way to go.
If you plan to spend the day at the festival with a party, look into the Corral or the Private Cabana ticket options. Both include your own private area to enjoy the show along with shade and seating. The Private Cabanas are larger than the Corrals, and include more seating as well as access to a private bar that is only available to Cabana ticket holders.
Whether you're a seasoned country music enthusiast or a casual listener, Boots and Brews Country Music Festival offers an unforgettable day of music, fun, and memories right next to the beautiful Ventura Beach.
Discover More
Get to know Ventura, and discover the best things to do around the city.
Ventura Partners With