Posted: Thursday, Jun 17th, 2021
What Makes Ventura Special?
What makes Ventura special?
Pretty much impossible to answer. For one thing, everyone has their own answer(s). For another, well, there are countless answers. This world has its impossible to pinpoint puzzles. The lost colony of Roanoke. Elon Musk's next move.
And Ventura's charms.
But here's a start…
Let's start with the City of Good Fortune…
"Ventura" is shorthand for the official "San Buenaventura." Dropping the five-syllable label apparently came early in the city's history. Spanish-era records often refer to the San Buenaventura River as the Ventura River, and the Spanish term for the local Chumash tribe was Ventureno. What is now Ventura was called Shisholop by the native people, apparently referring to the town being "in the mud" near the estuary. Incorporated as San Buenaventura in 1866, the name means, aptly "good fortune,"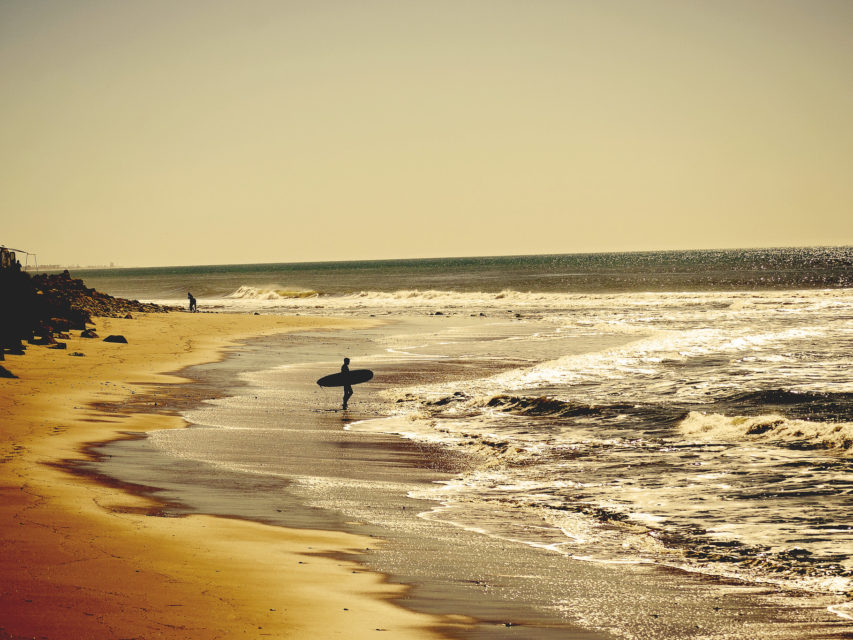 What makes Ventura a special place to visit?
A working-class town through much of its life, Ventura has never had room for pretension or chest-thumping. So it is that you might find yourself surfing next to one of the world's best surfers and not even know it — until she/he launches an eye-popping aerial. The guy in the worn flannel sitting quietly at the cafeteria table in Patagonia's dining hall? That would be Yvon Chouinard. Venturans are generally happy. They treat visitors in kind. Bhutan has been described as the happiest place on Earth. It may be a two-way tie.
Ventura is small…
As in Mini Cooper compact. Certainly, L.A. culture is worth the traffic, but it's also pretty nice to just park your car (often for free) and walk everywhere.
What's within easy walking distance of downtown Ventura? Here's the shortlist…
● the Mission Basilica San Buenaventura (founded in 1782)
● the Ventura Pier (built in 1872). In Ventura, it's still easy to breathe the past.
● a handful of craft breweries, among them a global award-winning taproom (MadeWest) on the Ventura Pier
● San Buenaventura State Beach Park with DIY oyster shucking at the Jolly Oyster.
● Surfer's Point. Great waves if you like to surf; great views — along a lovely beachfront promenade — if you prefer to watch.
● The Ventura Botanical Gardens with stunning panoramic views and lovely flora.
● The Saturday morning farmer's market (8:30 am to noon) with some of the most delicious — yep, locally grown — produce you'll find anywhere.
● The Museum of Ventura County; great displays for curious adults and kids.
● Main Street, with its lively array of unique, locally owned boutique shops, art galleries, and restaurants.
What's one of the nicest things about Ventura?
Ventura is a genuine community. People look out for each other. No, we're not perfect, but when California's (then) largest wildfire roared through Ventura in December 2017, one anonymous man left $100 at a local breakfast spot to feed whoever needed it. A woman, and cat lover, took in a family she didn't even know — with three dogs. And how many towns are there where roughly 90% of the stores are owned by locals? That smiling face behind the counter could very well be the owner — and they lovingly craft (or select) what they sell. They care.
Ventura is home to liquid innovation, without the haughty pretension …
Ventura is home to a booming craft beer, wine, and spirits scene, with talented, innovative locals at the helm. And global awards in their pockets (because that's where modest people keep them). We're small town, sure, but we're wildly blessed with a rainbow of unique tastes. Take Wilder Gin, distilled by local heroes Ventura Spirits; it features ingredients (and touches of taste) from California sagebrush, purple sage, bay, yerba santa, pixie mandarin peel, and chuchupate. Try to find that anywhere else. In Ventura, no one is going to correct your wine choice or tell you everything you don't need to know about beer. They're just going to tell you to enjoy.
We're a playground that will leave you breathless …
We've got world-class surf. We've got biking of every kind; from cool-breeze, family-friendly rides along the beach, to art tour rides (click here), to road rides and mountain bike trails that will challenge the strongest riders. And how many places might you see deer and dolphins on the same ride? Nor does it all have to be adrenal. Last June the Ventura Land Trust opened up Harmon Canyon, 2,100 acres of gnarled oaks, downy grasses, and wind-kissed vistas where you can see ocean and rolling landscape (almost) forever. A place to hike and mountain bike, yes. But also a place of soul-healing solitude. Entry fee? Nope.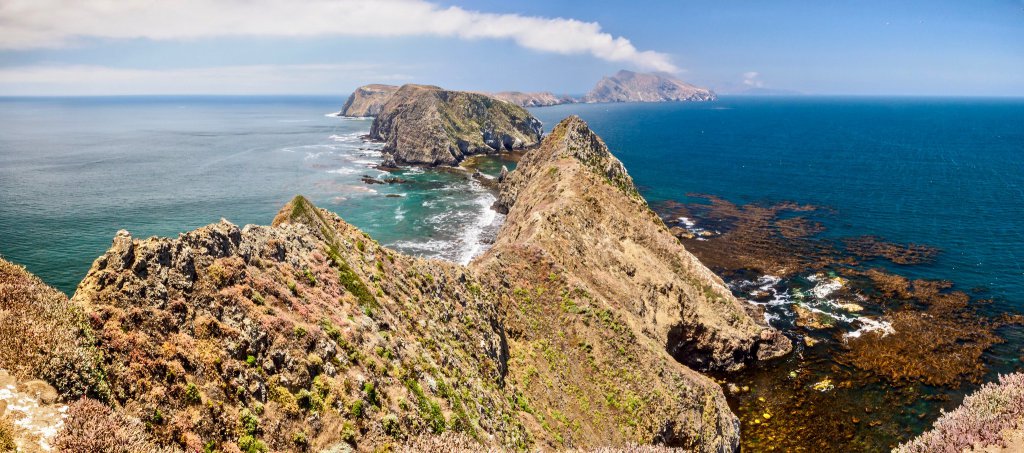 Ohhhhhhhhhhh… and just across the water…
The five islands of Channel Islands National Park are often called the "Galapagos of North America." That's shorting them. The islands are a world-class outdoor escape, with remote camping, hiking, sea kayaking, snorkeling, scuba diving, and bird-watching. They are also one of America's least visited National Parks. And on the trip out you might see Humpback, Gray, or Blue Whales, playful dolphins, or even Orcas. Perhaps the greatest beauty, much of this magic is only an hour's boat ride from Ventura Harbor. Island Packers will take you there.
Discover More
Get to know Ventura, and discover the best things to do around the city.
Ventura Partners With