Posted: Friday, Mar 5th, 2021
Thirteen Reasons Why Ventura Is the Perfect Road Trip Stop
Why is Ventura the perfect road trip stop?

Well for one thing, Ventura is in California, and if there's a better road trip state than California, well, we'll eat your wheels. A California road trip stuns you, beguiles you, seduces you, makes your heart race, your breath quicken, your soul soar. Yosemite, Joshua Tree, Death Valley, Mammoth, Mendocino, Morro Bay. Frankly, it's ridiculous. California's offerings make you doubt your sanity.

For another, Ventura is Ventura. With world-class surfing, hiking, biking and on; there may be no better outdoor playground than Ventura. So pull off the road, adventure, and decompress.
Things to Do


Family Fun

Music & Nightlife

Arts, Culture & History

Pet Friendly

Hotels

Parking
Outdoors


Beaches & Surfing

Biking & Hiking Trails

Bird Watching
Food & Drink


Restaurants

Outdoor Dining

Wineries, Breweries & Distilleries

Happy Hours
Besides, the only rational answer to "Why take a road trip?" is "Why not?"

As Jack Kerouac wrote in "On the Road" (if you haven't read it, remedy that; you won't be sorry), "There was nowhere to go but everywhere, so just keep on rolling under the stars."

Hum of wheels, blast of radio, (warm, salty) wind whopping through the window … So why should your personal "On the Road" adventure include a stop in Ventura?
Let us count the reasons.
Let's start with the stars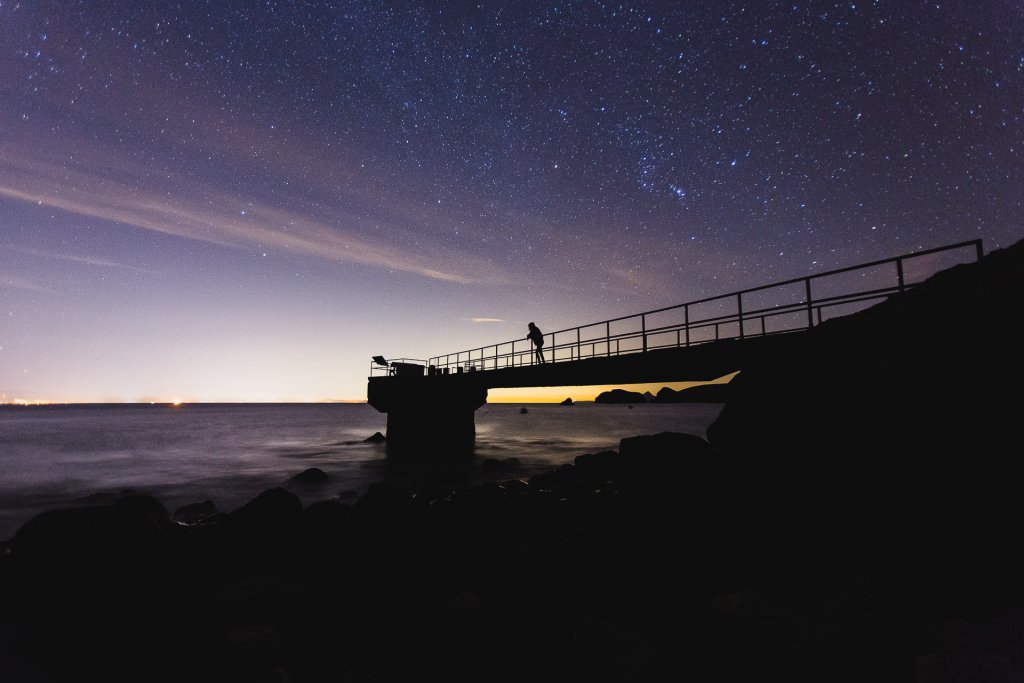 We have some of the world's best. Channel Islands National Park has some of the darkest night skies you'll ever see. Book a campsite and finally understand what a river of stars means.
We've got your RV covered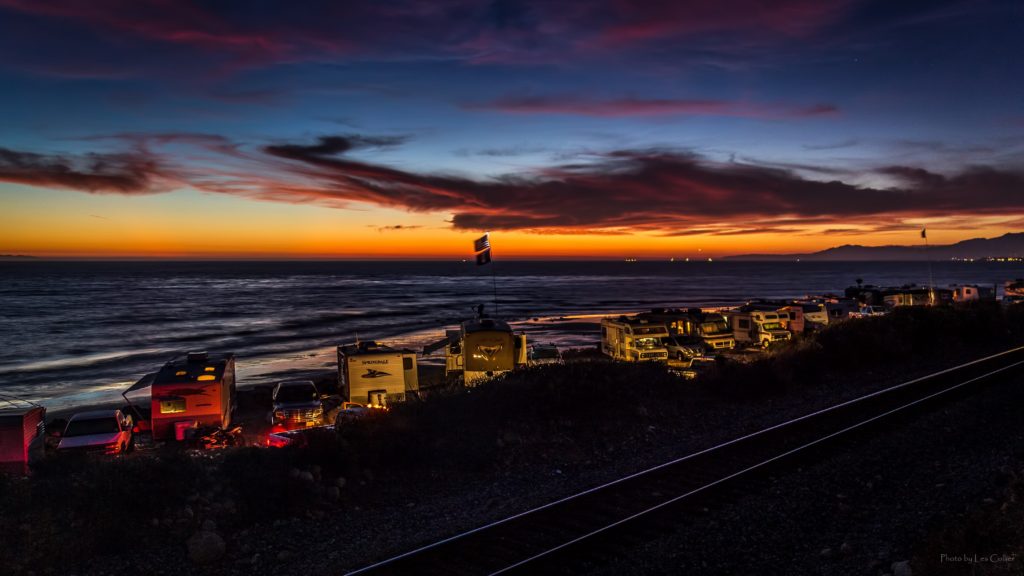 Plenty of beachfront (or close to beachfront) RV parking, perfect for several overnight and daily Ventura sorties — because there's A LOT (NOTE CAPS) to do in Ventura …


Beside the beach just north of Ventura, along the Rincon Parkway, there's a long string of RV spots right up against the Pacific. Pull your RV into a spot steps from the beach, your campfire and s'mores hung with the sighing of surf and, yep, the pop of bright stars. You'll also find oceanfront RV spots at Emma Wood State Beach

, and just back from the beach — with plenty of cool amenities — RV spots at the Ventura Beach RV Resort.
Didn't bring an RV?

So what? At Waypoint Ventura

you can stay in restored vintage Airstream trailers and tell tale tales around communal firepits. Voted USA Today's best vintage trailer hotel. In the entire country.
You won't need a car once you're here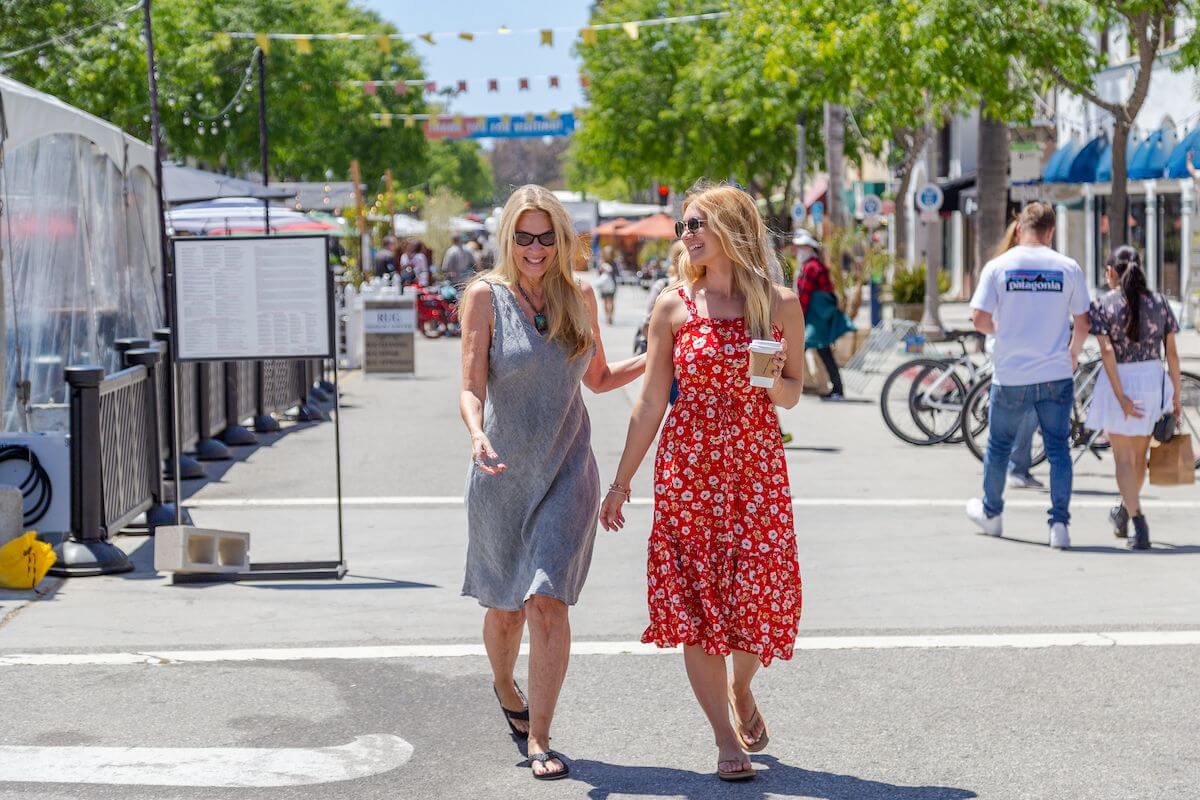 When it comes to transport, Ventura can be summed up in three words. Almost all walkable.

You can walk the length of Ventura's downtown in maybe ten minutes — and that's if you really dawdle. And there is a WHOLE LOT (caps again) crammed into that space. Park for free and wander, inhaling the happy din of art galleries, boutique shops, wineries, antique stores, and restaurants of every ethnicity and taste.
Plenty of free parking too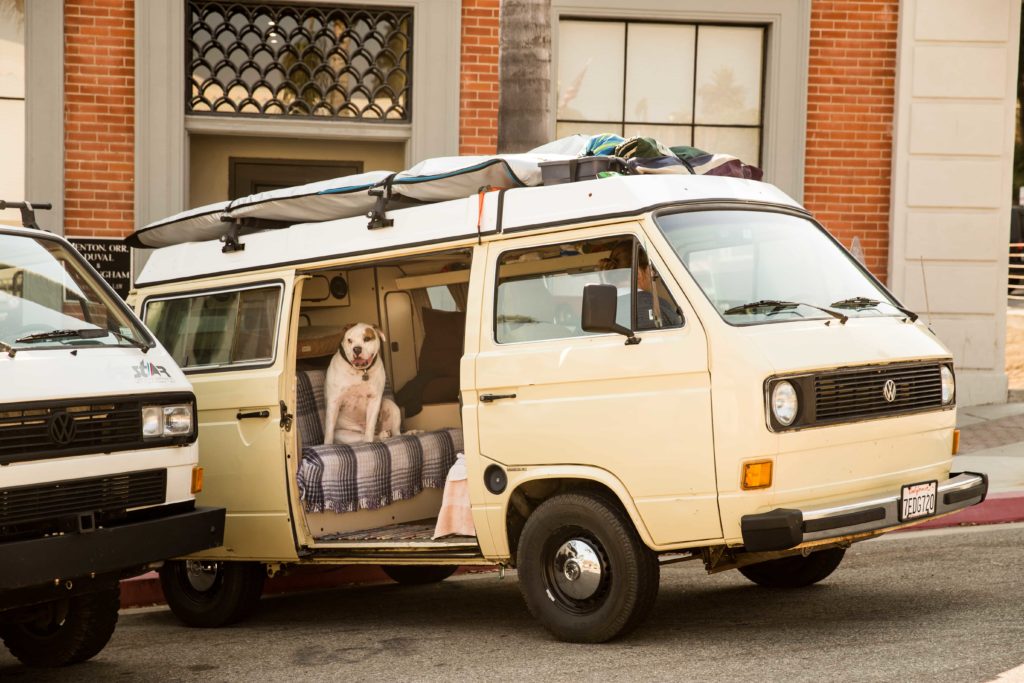 There are nearly 2,000 free parking spaces in downtown Ventura alone. For a map of free and metered parking spots, please click here.
Loads of wide open beaches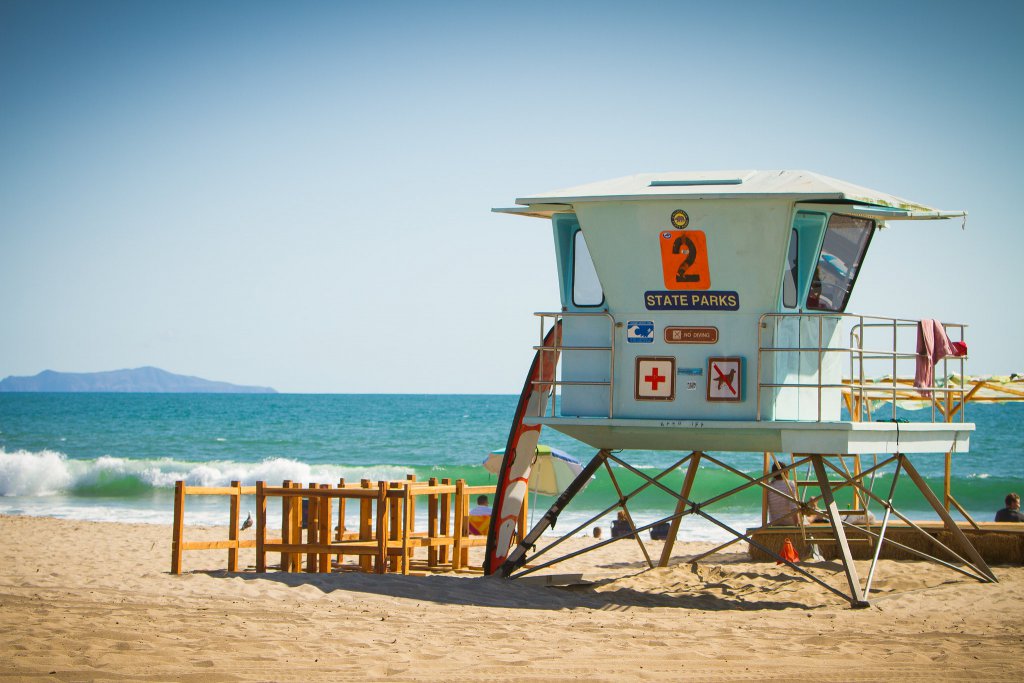 Ventura has empty, sun-ladled beaches — and there's no better time for a deep inhale of salt air and serenity. Pick any beach. We specialize in empty. And if the beach isn't quite empty enough for you, walk a quarter mile and it likely will be. From empty beaches where you can hear yourself think, to surf beaches where you can watch your child catch their first wave, beaches are what we do. We've got miles and miles of sand and, happy plus — plenty of free parking beside it. Our beaches are the perfect playground (if it sounds like all we do in Ventura is play, well …); surfing, boogie boarding, kite-surfing, kayaking, stand-up paddle boarding, and (when the time comes) volleyball. Or (highly recommended), just loll in the sand. Got kids? Lucky you. There are beach playgrounds beside the Ventura Pier and at Marina Park

(Marina Park also has a large grassy area with picnic tables, grills, and bathrooms). Mother's Cove, near the mouth of Ventura Harbor, is popular with families; tucked behind the harbor breakwater, it offers calm, safe waters. Beaches are also made for strolling and ruminating. You can, of course, accomplish this on any beach, but if you want to get away from everything, wander the water's edge along the beach across from Ventura Harbor Village. Park at Surfer's Knoll (or along the street along Spinnaker Drive), and walk south along the Pacific's edge toward the Santa Clara Rivermouth. The world will fall away. Sometimes that's nice.
Loads of wide open spaces and adventure ashore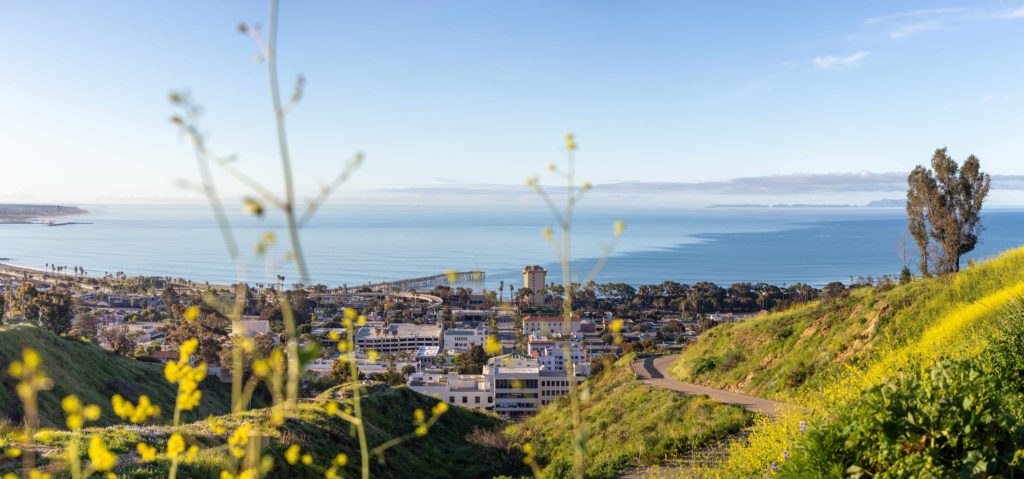 To get a great overview of the Ventura landscape, start with a walk around Grant Park

. Grant Park sits above Ventura (just above City Hall) and offers the finest seascape view, with a Ventura of toy town buildings spread beneath you and Anacapa and Santa Cruz Islands on the horizon (no place better for a sunset. Just below Grant Park, the Ventura Botanical Gardens offer a stunning wander among the loveliness of five Mediterranean climate zones (some 160-plus species). And the same spectacular ocean panorama. Or head for the equally panoramic hills in Arroyo Verde Park. Or perhaps a hike beside the Ventura River — on the northern edge of Ventura, just back from the Pacific, the Ventura River Estuary is a special place. Stand in the sunshine and watch Great Blue Herons pick their way across the mudflats like fussy, unhurried grandmothers.


Last but not least, Ventura's newest hiking (and mountain biking) gem. Thanks to the diligent work of the Ventura Land Trust, Harmon Canyon offers 2,000-plus acres of hillside nature preserve, a pastoral heaven of gnarled oaks, downy grasses, and wind-kissed vistas. A place to hike and mountain bike. A place to hear the things that matter.
Loads of wild island adventure offshore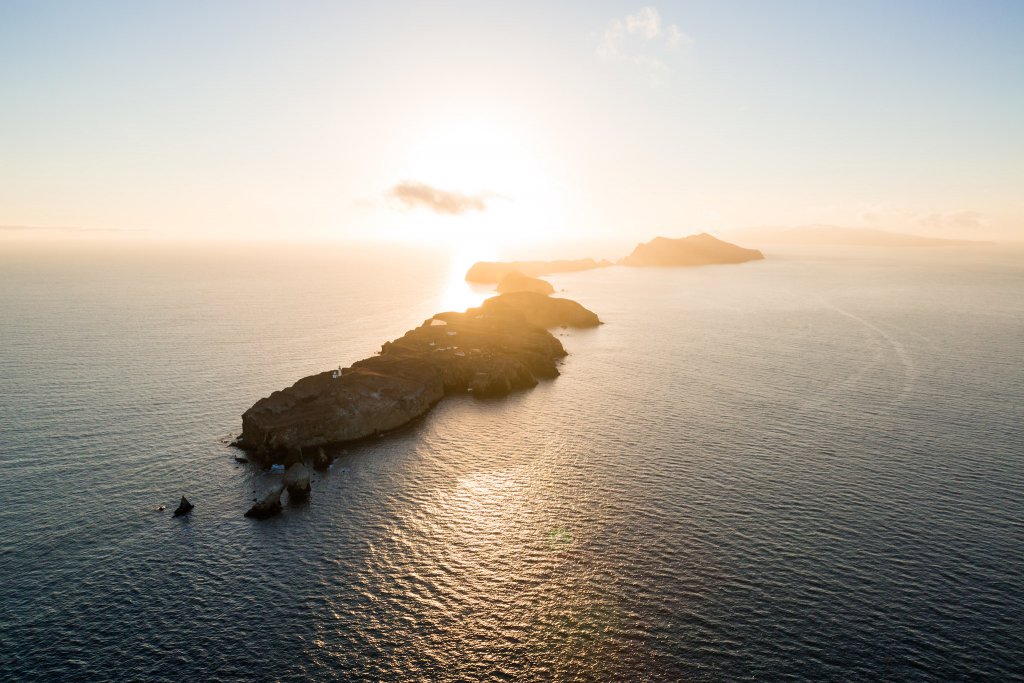 That would be Channel Islands National Park. The five islands of Channel Islands National Park offer the wild silence of one of America's least visited National Parks. The Park islands are often called the "Galapagos of North America," which actually undersells the place; an extraordinary playground for camping, hiking, sea kayaking (Santa Cruz Island has some of the best sea cave kayaking in the world), scuba diving, bird watching and just inhaling salty solace. There may be no better adventure — or no more timeless lesson. "Adopt the pace of nature," wrote Ralph Waldo Emerson. "Her secret is patience." Some of the islands are only 70 minutes off Ventura's shore. Island Packers

will take you there.
Loads of craft beer

Ventura is a craft beer epicenter. In the past ten years, Ventura's craft beer scene has exploded, with creative and talented beer makers turning out beers that have won global awards. So when you stop in Ventura, you'll have to toast your wisdom. Start by sipping a prize-winning ale and sunset at MadeWest Brewery on the Ventura Pier. But from Poseidon Brewing Company, to Topa Topa Brewing Company

, to Ventura Coast Brewing Company, to Rincon Brewery, it's win-win-win. And that's just the tip of the suds.
While you're here, take a two-wheel road trip on the artistic side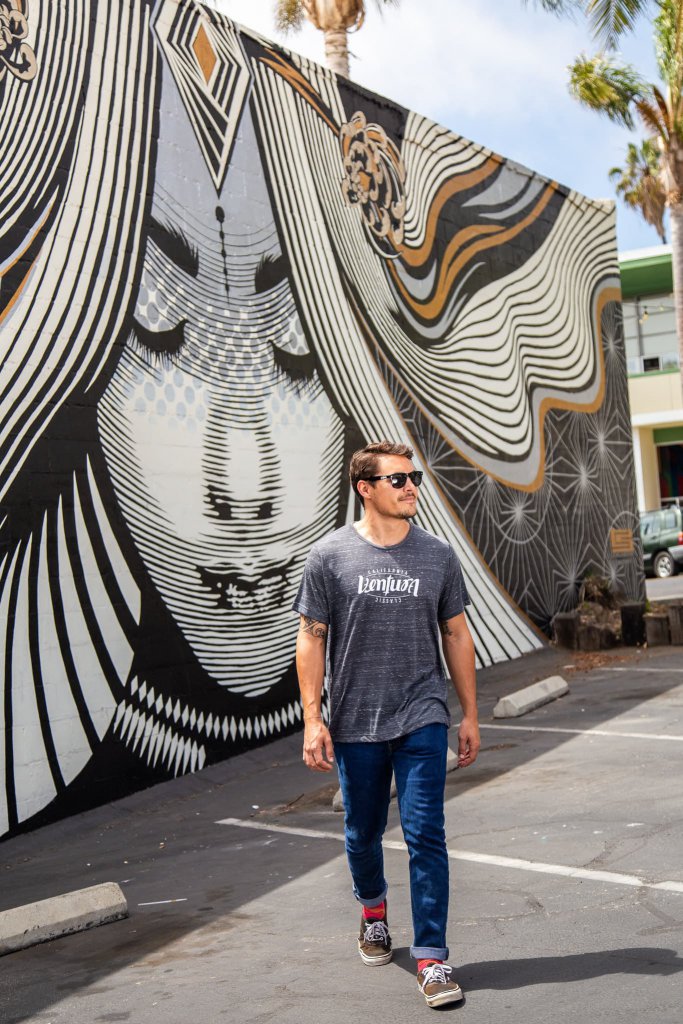 Think of Ventura as The Louvre, but without a ceiling and unamused security guards. Touring Ventura's explosively creative street murals is often easily walkable, but it's even better by bike (rent a bike at Ventura Bike Depot

). Start anywhere, but be sure to include the murals on Ventura's Westside. And why not finish with the mural of the Shinto goddess Amaterasu, for she shares a parking lot with Fluid State Beer Garden – and some of Ventura's best pizza.
Ventura offers you the rare and glorious chance to be inspired by the world's largest road trippers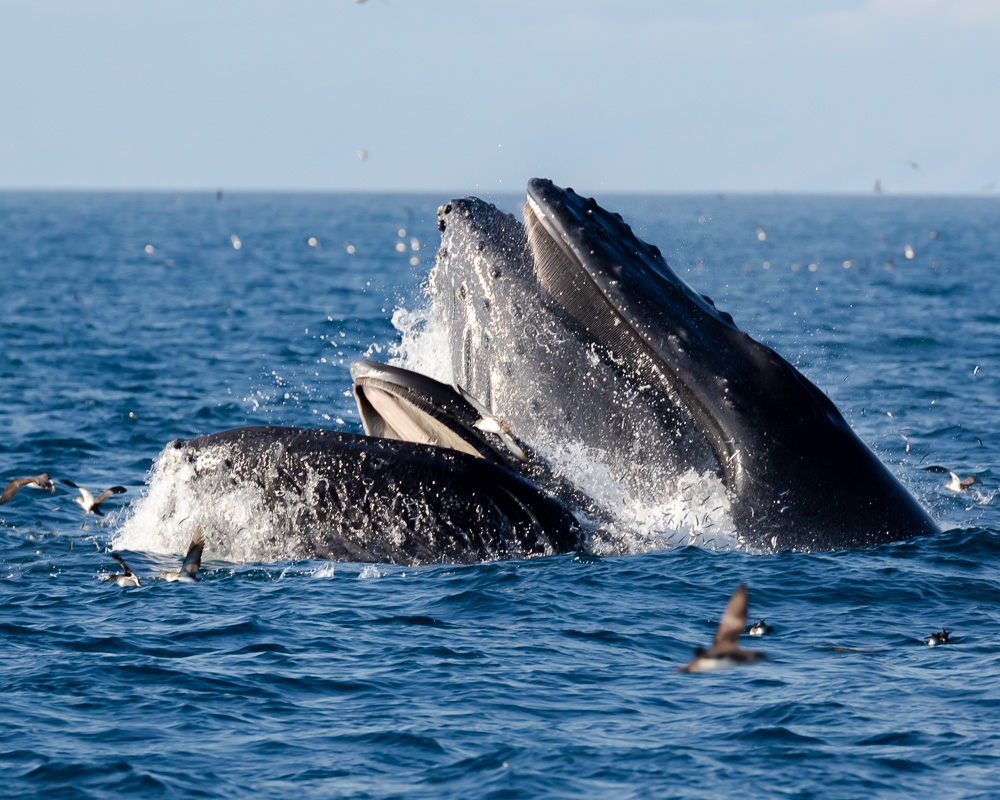 Just off Ventura's shores, there's whale watching second to none; the chance, in the right season, to see Humpback, Gray, and Blue Whales, Orcas, and playful dolphins by the scores. From roughly June through mid-September, Blue Whales (averaging 95 feet, the largest creature on the planet) and Humpback Whales appear off the coast of Ventura. Beginning in mid-December, Pacific Gray Whales appear, migrating to Baja California, Mexico. And, in any season, there's the chance of Orca Whale sightings and the high likelihood of a dolphins; sometimes, goose-pimpling pods numbering in the thousands.
Oh right, and the weather

A meteorologist somewhere once did some figuring and decided Ventura has 273 sunny days a year. Applying a "pleasant day index," Zillow ranked Ventura number one in the country. Daytime temperatures average 70 degrees. Year-round. That is not a typo.
Last, but certainly not least, Ventura has your road trip memories — in every way, shape and form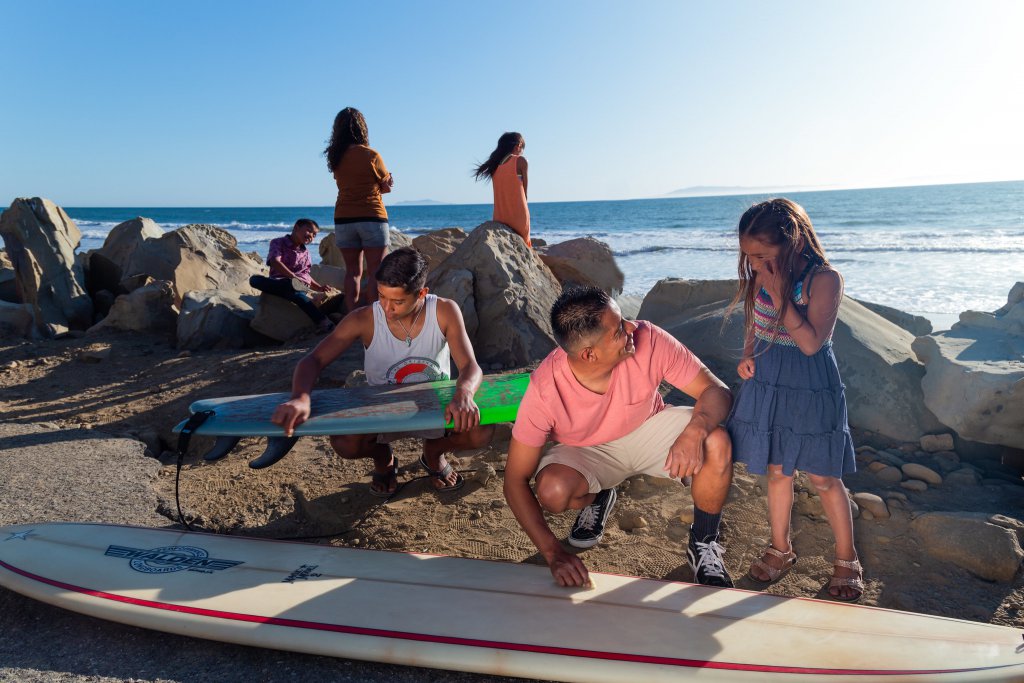 It can be a world of noise and breakneck speed. But it isn't really. The noise and speed, they're just a curtain hiding what matters. And Ventura is, well, the perfect place to pull off the metaphorical road. Walk the beach, then trot up the steps to the Ventura Pier. Stand quietly, watching the surfers at C-Street catch their last waves in the gloaming, as the sun sets behind Santa Cruz Island. Then (this is the important part) stay and watch night come, the lights of the pier throwing fingers across the water, the stars winking as if in on a secret.

Maybe they are.

In the end, it's the small things that matter — the castanet click of palm fronds in a cool sea breeze, the sun slipping behind hummocked Santa Cruz Island — these things, they are here for the long haul. They are the things that matter.
Discover More
Get to know Ventura, and discover the best things to do around the city.
Ventura Partners With