Posted: Friday, Nov 20th, 2020
Where is the best Fall Sunset in the World?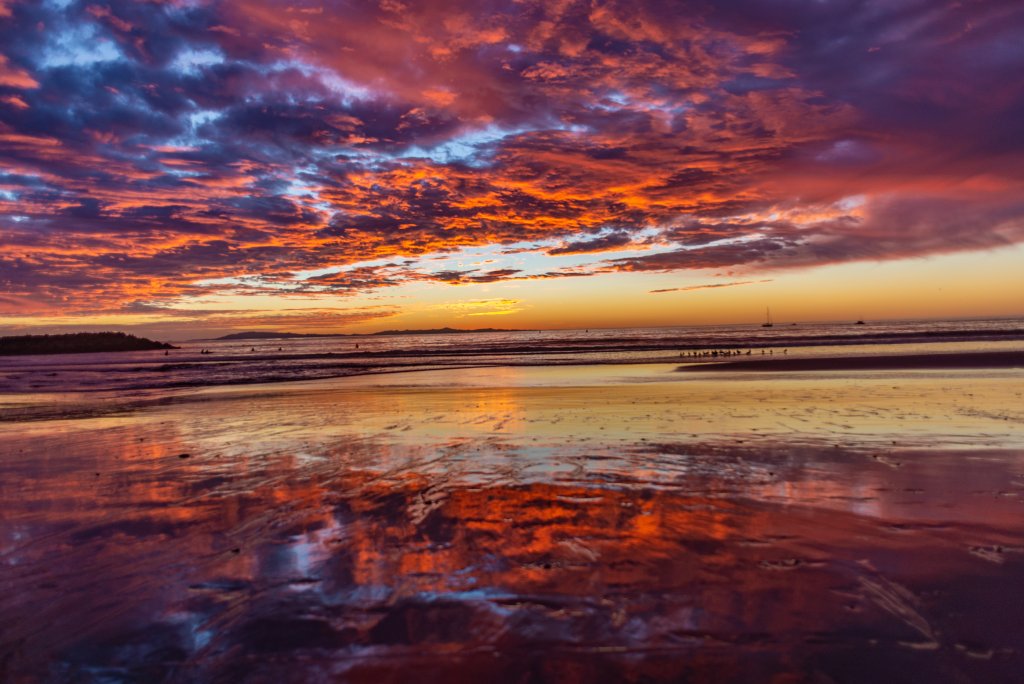 Granted, the question brings a vast range of (subjective) answers. But few would debate the beauty of Ventura's sunsets. And sure, Vermont has leaves. To which we respond, instead of leaves, why not a bigger palette?
If you have been in Ventura in the Fall, you know. Our lucky town experiences sunsets second to none. They are beyond words, these sunsets. People stand transfixed: on their balconies, in their front yards, on the beach, on the Ventura Pier.
Drivers pull to the side of the road.
Paint spilled in the heavens and daubed, perfectly imperfect, across the sky.
It just feels good.
And after that, the stars pop.
It's more than blood orange colors, though. In Fall, Venturans stand quietly watching something we have watched a thousand times before. But perhaps in Fall, we consider our sunsets a bit longer. They are tinged with glorious colors, yes, but as another calendar year prepares to tear away, they are tinged with poignancy too.
Memories of times past. Dreams of future memories. Musings on accomplishments and regrets, of things gained, and opportunities missed. Paths chosen, and so, paths bypassed. Despite our differences — cultural, political, religious – when we watch a sunset we are all very much alike.
Sometimes – no matter how beautiful the sunset — we forget the sky entirely.
Yes, we are, all of us, continuing to move through strange and difficult times.
But maybe sunsets, in any season, remind us. They whisper of something we shouldn't forget.
Every ending brings a new beginning.
Discover More
Get to know Ventura, and discover the best things to do around the city.
Ventura Partners With