Posted: Thursday, Nov 16th, 2017
A guide to Ventura's beaches
Ventura's gorgeous coastline has plenty of beaches for you to choose from. Any of them are perfect for sunsets and strolls. How many have you explored?
Things to Do


Family Fun

Arts, Culture & History

Pet Friendly

Hotels

Parking
Outdoors


Beaches & Surfing
Mother's Beach (Harbor Cove)
Sheltered by the jetties and a breakwater, this gentle beach is known as the safest in Ventura. The lapping waves and soft sand dunes are great for kids to play in, and sights out to the Channel Islands are often clear, making this a great spot for pictures. This beach is just a few seconds walk from Ventura Harbor, including seafood, cafes, shops, and games. Be sure to check out the Channel Islands Visitor's Center across the street to learn all about our national park, hop on a ferry out to the islands, or rent a paddle board to explore the waters of the bay. Drive down Harbour Boulevard until you see signs for the marina and park for free.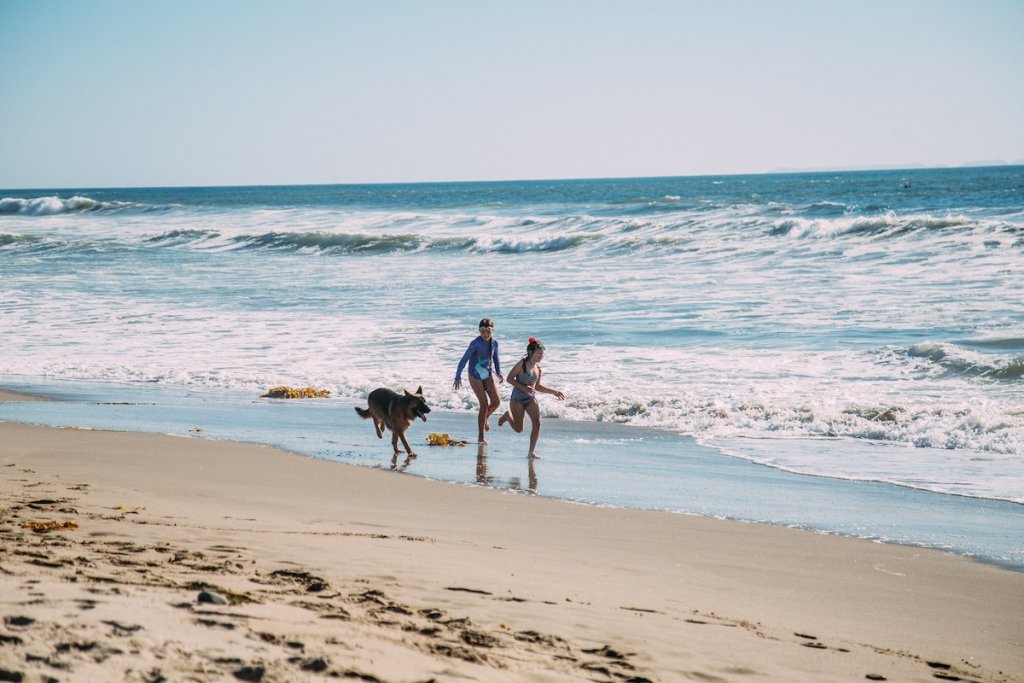 Safe to swim
Walk to food
Free parking
Close to Ventura Harbor
Dogs on leash
Restrooms
Lifeguard on duty
Marina Park
This oceanfront beach located just off Ventura Harbor is an ideal spot to spend the day for the whole family–kids and dogs included. This beach includes an extended grassy area that's great to play on, a full pirate ship, and allows dogs on leashes. Picnic tables and barbeque grills make lunch at the beach easy (and more likely sand free), and a fishing dock gives you the chance to catch lunch, too. Kick back and watch the boats sail out of the harbor and let the kids run wild.

Close to Ventura Harbor
BBQ
Picnic tables
Play equipment
Restrooms
Fishing
Swimming
Dogs on leash
Pierpont Beach at South Seaward Avenue
This busy local's spot at the end of Seaward Avenue boasts authentic seafood, frozen yoghurt, cafes, and pubs. Parking is free but often congested in Summer, and for good reason. The long stretch of beach is lifeguarded at that time of year and is ideal for swimming, body surfing, beach combing, and extended walks. Volleyball nets are set up all year long, and dogs are welcome. It's hard to recommend a better place to play.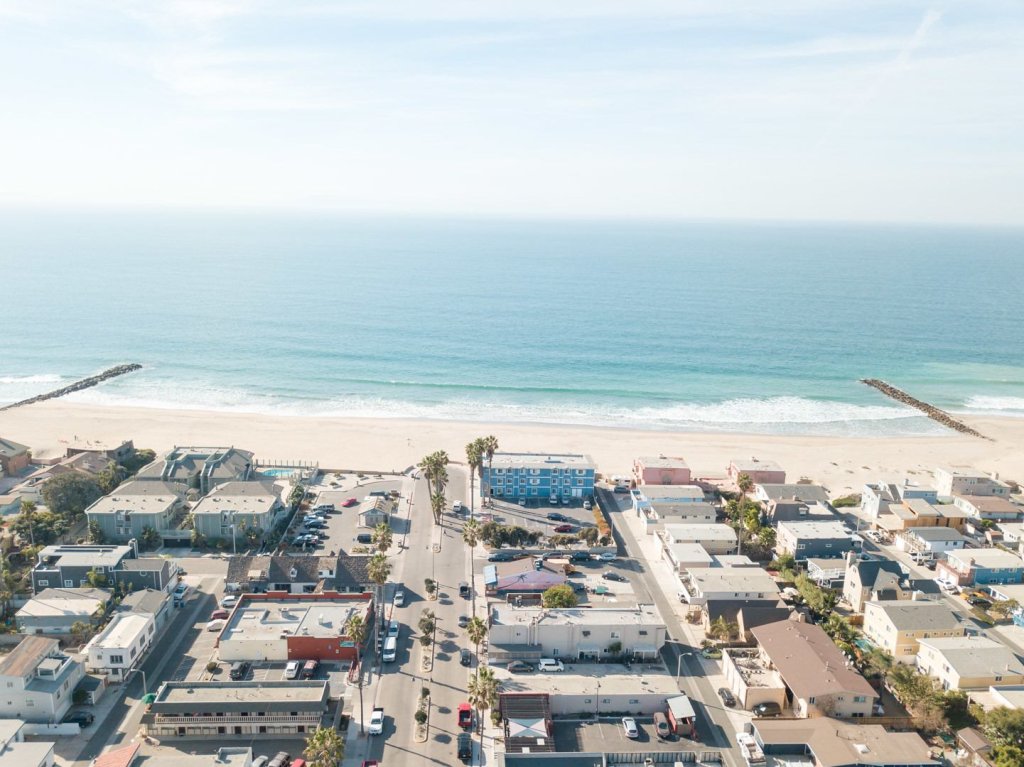 Free parking
Dogs on leash
Lifeguard on duty (at certain times of year)
Walk to food
Restrooms
Volleyball equipment
Ventura State Beach at Ventura Pier
Located right next to the pier and along the promenade, this is easily our most popular beach. With a full playground right next to the pier, and one of our best fish taco places right on the boardwalk, this beach feels like summer all year long. Be sure to take a stroll along the pier (the longest in California), and bring your rods if you want to fish. It's only a five-minute walk to Downtown from here, and the promenade and connecting bike path is popular for easy cycling for the whole family.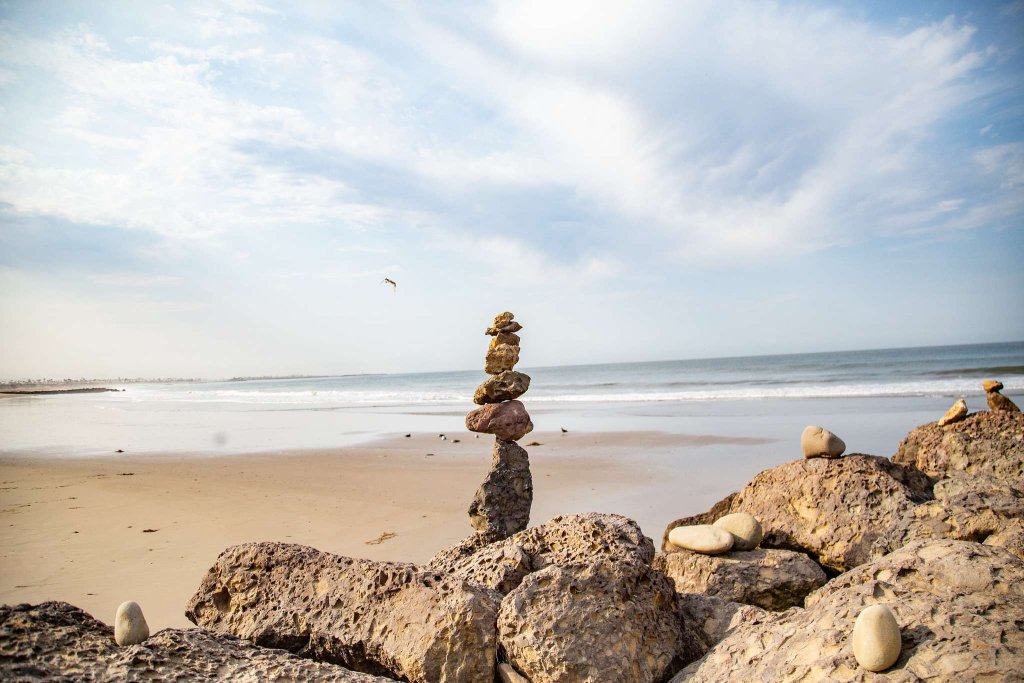 Close to Downtown
Walk to food
Play equipment
Dogs on leashes
Open containers
Restrooms
Free parking
Cycling
Swimming
Fishing
Surfer's Point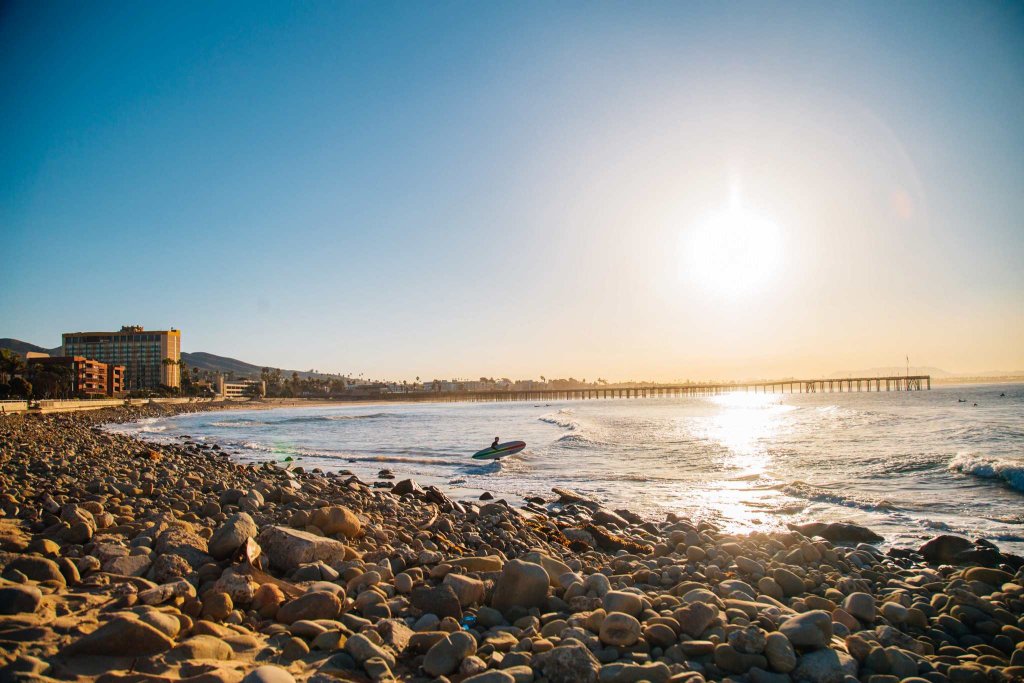 Just like the name implies, this is hands down the best place to surf (or sit and watch the surfers do their thing). Backed by the boardwalk and lined with iconic palm trees, you'll want to have your camera handy to snap pictures of this quintessential California spot. Recently restored sand dunes make for pleasant walking along this track of beach as well, and it's all only a few seconds jump over the fairgrounds, and a few blocks from Downtown. Parking here can be competitive, so we recommend you park Downtown or at the pier, and then stroll over to the Point.
Close to Downtown
Walk to food
Surfing
Restrooms
Cycling
Emma Wood State Beach
As the corridor to the Rincon, the world-famous stretch of beach between Ventura and Santa Barbara, this quiet, natural beach is a must-visit. About a twenty minute walk from Downtown, this is a popular spot to cycle to, and then follow the gentle Pacific Coast bike trail along the Rincon. This West-facing beach is a frequent location for sighting dolphins swimming in big schools along the Channel, and is a popular spot for fishing. For a touch of history, this beach features the ruins of a World War II artillery site and the crumbling pieces of the old Pacific Coast Highway. Camp or just spend the day, this is a wonderful beach for getting in touch with nature.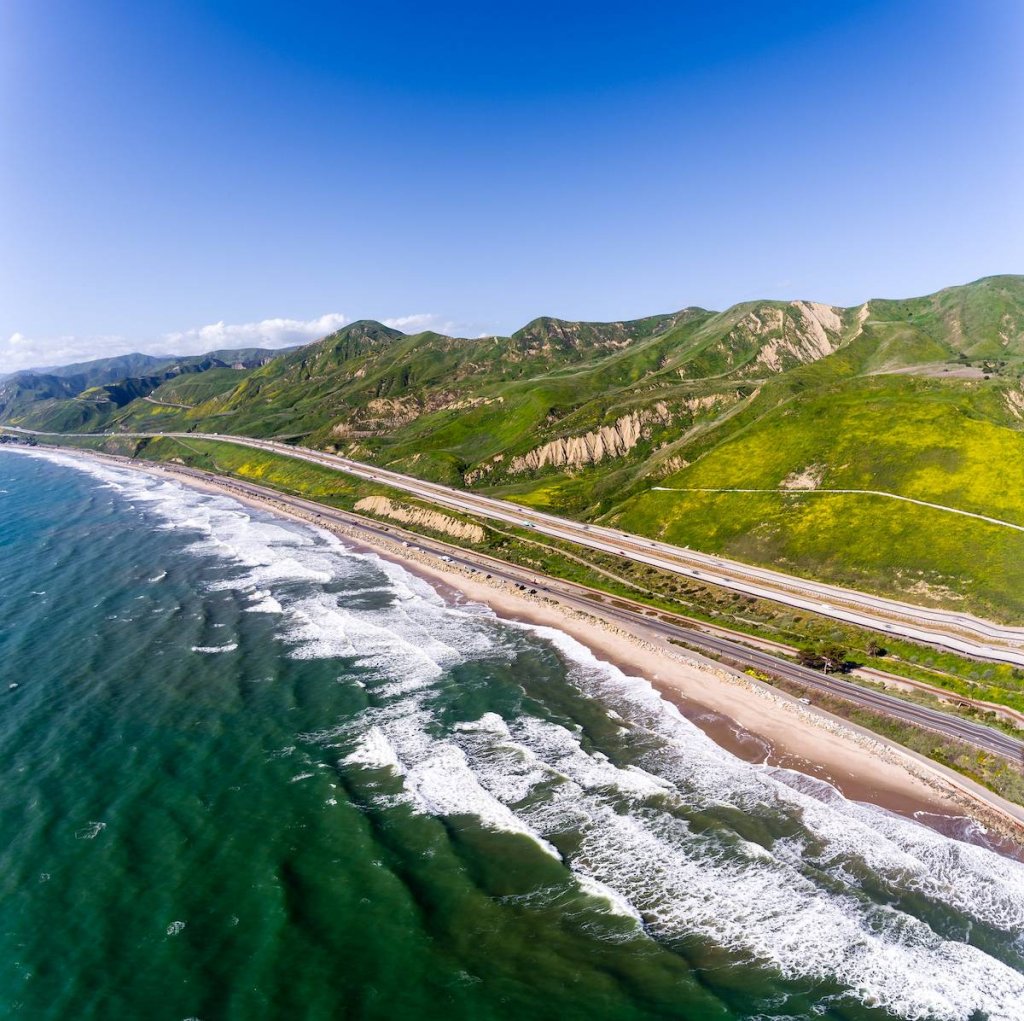 Free parking
Wildlife viewing
Fishing
Swimming
Surfing
Camping
Picnic tables
Restrooms
Cycling
Harbor Marina (not a beach)
For those who want all the adventure of a day by the sea (but none of the sand), the Marina is a perfect choice. Rent kayaks, SUPs, or a pedal boat and explore the gentle waters of the Harbor. Sightings of seals, sea lions, and ocean birds such as pelicans and herons are a near guarantee. Ventura Harbor is where ferries out to the Channel Islands and wildlife viewing cruises depart, so be sure to book your ticket ahead of time if you want to explore the channel more deeply. Tons of food and shops line the Harbor as well. Perfect for a full-day oceanside adventure.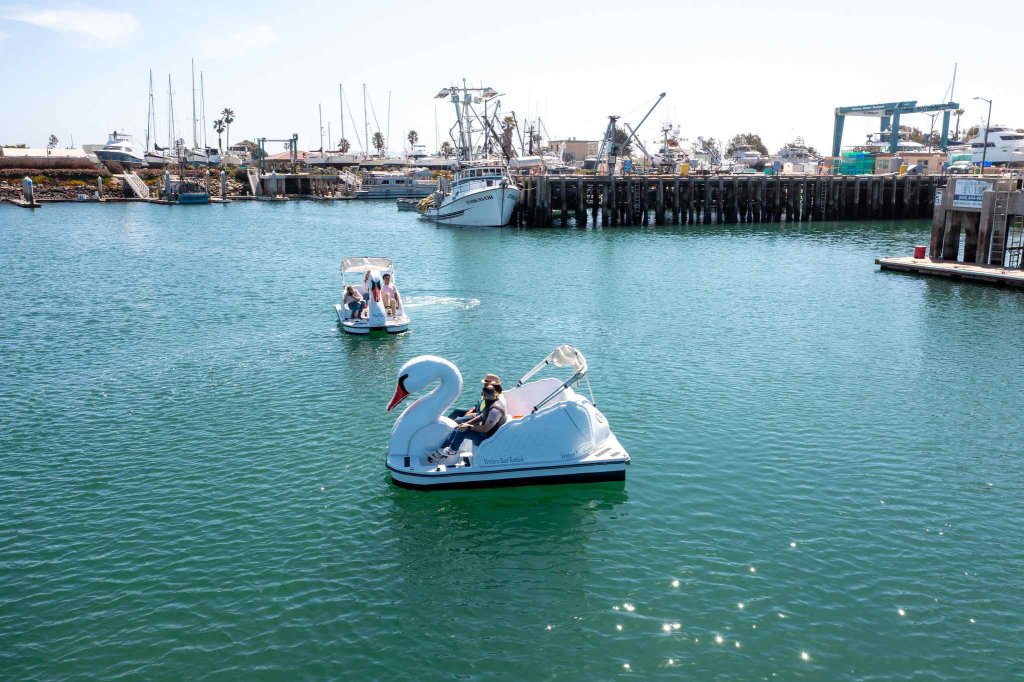 Boat rentals
Walk to food
Free parking
Wildlife viewing
Restrooms
Shopping
Free parking
What are you waiting for? Meet us on the sand!
Discover More
Get to know Ventura, and discover the best things to do around the city.
Ventura Partners With