Posted: Thursday, Oct 12th, 2023
5 Things to Do on Santa Cruz Island
One of our favorite fun facts about Ventura? There's an entirely different world just an hour away. An easy crossing via boat, visiting the Channel Islands National Park & Marine Sanctuary is an absolute must.

Santa Cruz Island, the largest island in California, is truly an opportunity to choose your own adventure. Not only is it the largest island in the national park, but Santa Cruz is also the most visited. About a one-hour boat ride

from the Ventura Harbor, the magic begins the moment your boat hits the water. If you're planning a trip out to Santa Cruz Island, keep reading for five things to do on your journey!

Curious to learn more about the Channel Islands National Park and Marine Sanctuary? Here are seven things you probably didn't know about the national park⬇️
1. Hiking
With over a dozen different hiking trails to take you on your own journey, it's hard to decide which one to choose. All varying levels of difficulty from moderate to strenuous, first-time visitors often start with the Cavern Point Loop Hike (2 miles round trip) from the Scorpion Harbor drop-off point. Along the way, you'll get to enjoy magnificent coastal views (on a clear day you'll see the mainland) and if you keep your eyes open, you may even catch a glimpse of dolphins or whales. For those looking for that iconic Instagram photo, you'll have to embark on the Potato Harbor Overlook hike (5 miles round trip) also from Scorpion Harbor. Breathe in the fresh air, listen to the sounds of nature, and feel the soil under your boots. Happy hiking!
2. Snorkeling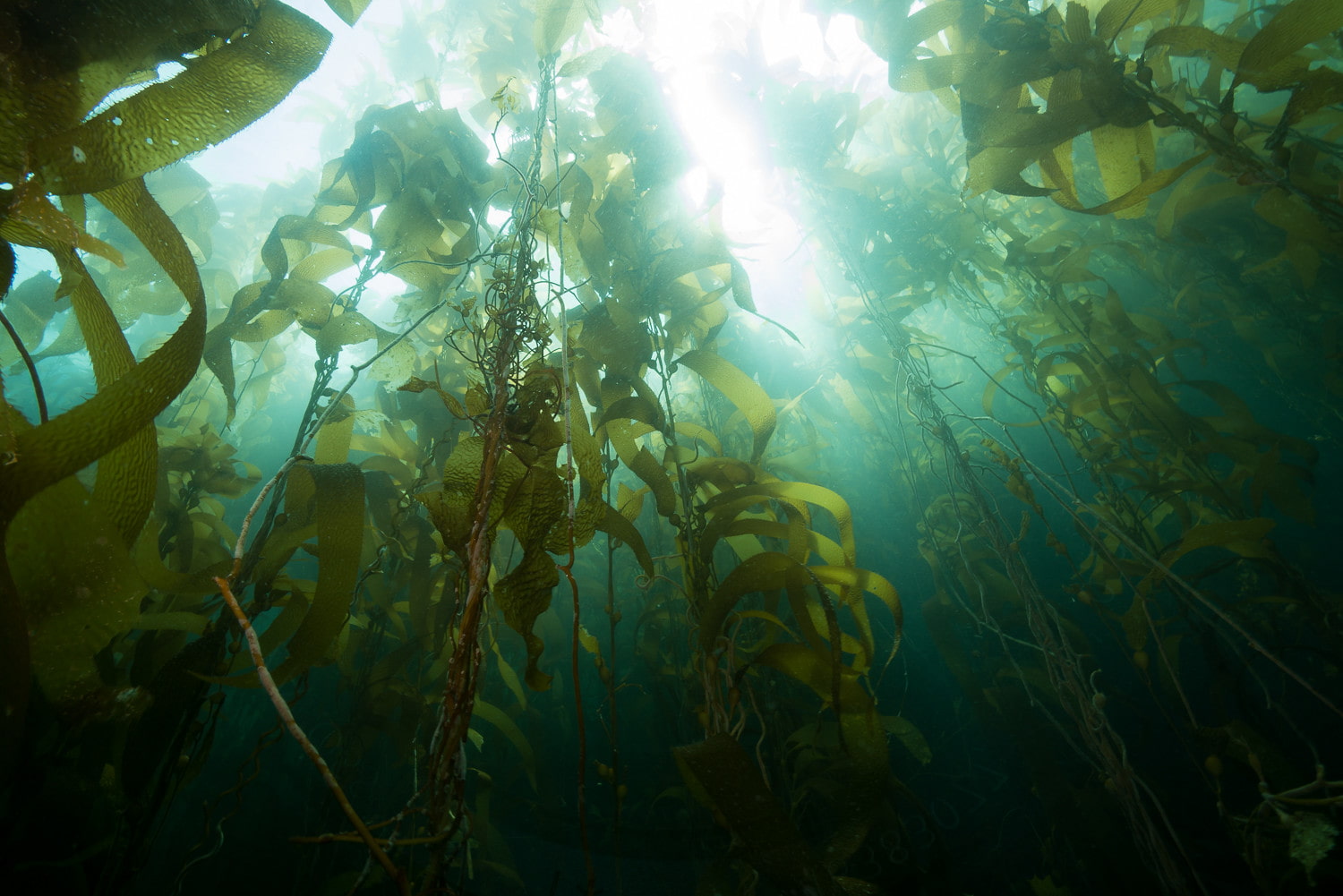 Explore a new world under the surface of the waves. Visitors with kids often choose to grab a snorkel and a wetsuit and take off into the deep blue from Scorpion Harbor. It's easier to get into the water walking from the shore versus a dock drop-off found on other islands. Plus, you can sign up for the only guided snorkeling tour across the entire national park with Channel Islands Adventure Company

(tours run from July – September). If going solo is more your thing, Channel Islands Adventure Company also rents masks, snorkels, fins, and wetsuits on SCI. Call in advance for rental gear availability and remember to bring your credit card — no cash! A rich kelp forest awaits you down under.
3. Sea Cave Kayaking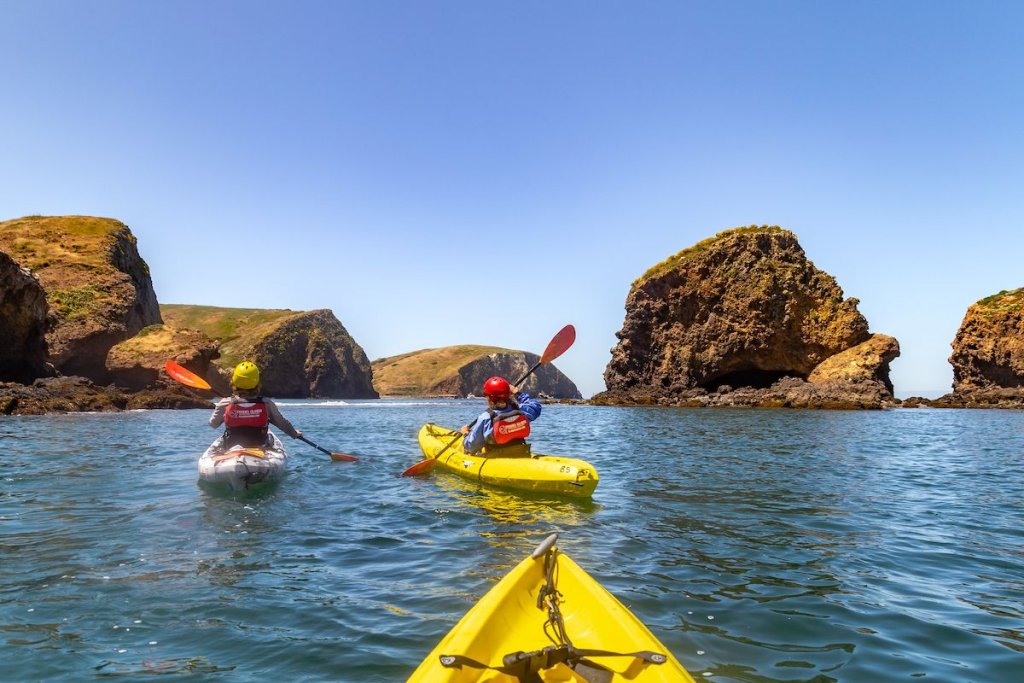 Imagine it: the soft swell of waves under your kayak, light sea water misting your face, echos of sea birds and harbor seals enjoying a sunny day, the water so clear you can see fish swimming down below. Santa Cruz Island is perhaps the most known for its massive sea caves which are some of the most beautiful and largest sea caves in the world. Seven sea caves are accessible from Scorpion Harbor for you to explore. Book a guided kayak tour through Channel Islands Adventure Company

and visit the "green room" aka Scorpion Rock Cave south of the harbor among other magical sea caves. Or, if you're an experienced kayaker and want to explore the sea caves on your own, rent kayak gear from Channel Islands Kayak Center and reserve space to transport your kayak on the Island Packers boat ride there.
4. Camping
For the ultimate experience, camp overnight on Santa Cruz Island. It's your chance to completely immerse yourself in nature and totally unplug (literally — there's zero to very limited internet service at the campsites!). About a half-mile hike from Scorpion Harbor to the campsites, remember to bring the mindset of "leave no trace" and "carry in carry out" while camping on Santa Cruz.
While you're camping look up and around: beautiful clear night skies give way to dazzling stars and protected nature ensures plenty of opportunities to see the not-so-elusive island fox and island scrub jays. Reservations tend to fill up months in advance so be sure to plan ahead and book a campsite here.
6. Wildlife Watching
Dolphins jumping out of the water, sea lions lounging on rocks along the bluff under the warm California sun, seabirds chipping in the brush along a hiking trail. The Channel Islands National Park isn't known to be the "Galapagos of North America" for nothing. Hundreds of species of wildlife can only be found in the Channel Islands and each island has its own unique wildlife that visitors can delight in seeing. On Santa Cruz Island, wave hello to adorable island foxes up close. Endemic to SCI is the island scrub jay. At 13 inches long, it's a third larger than its mainland counterpart. See massive common ravens flying overhead. Though they are not endemic to the island, the population has grown in size in recent years. Perhaps the most colorful animal you may see on Santa Cruz Island is the California State marine fish, the garibaldi. Be on the lookout for one of these bright orange friends while you're snorkeling in the kelp forest!
Ready to embark on an outdoor adventure unlike anything you've experienced? Book your trip to Santa Cruz Island here.
Things to Do


Family Fun

Hotels
Outdoors


Beaches & Surfing

Biking & Hiking Trails
Discover More
Get to know Ventura, and discover the best things to do around the city.
Ventura Partners With