Posted: Wednesday, Oct 13th, 2021
"Ventura Highway." Feel the Heartbeat of Adventure
America immortalized "Ventura Highway." Ventura makes the magic real.
"It was always titled 'Ventura Highway'," Dewey Bunnell once said. "That was one thing that I yanked out of nowhere. Ventura. I like that word. It evokes a great adventure."
Bunnell wrote "Ventura Highway" — and fellow America bandmates Dan Peek and Gerry Beckley raised it to lovely heights — and the rest is, well, musical history. And, if you are lucky enough to know Ventura, every time "Ventura Highway" plays a smile rises on your face and the breezes of happy memory blow free, along with the realization that Dewey, who penned the lyrics to "Ventura Highway," well he nailed it.

Ventura Highway in the sunshine
Where the days are longer
The nights are stronger
Than moonshine.
You're gonna go, I know
Perfectly put.
And the last part, well that's up to you.
And we only have so much time in the sunshine.
As the story goes — told by Bunnell himself — his family was living just up the coast from Ventura, his father stationed at Vandenberg Air Force Base in Lompoc. It was the early sixties — and so much California magic in the air for a kid just moved out from Omaha — and the family was heading south from Lompoc on a road trip when the car got a flat tire. Dewey (his real name is Lee; Dewey is a surfing nod) did what any kid does. Let his mind wander while his dad changed the tire. He stared at the ocean. He stared at the freeway sign.
Ventura.
Many waves have come to shore since America went global with the beautiful melody that is "Ventura Highway," but in Ventura adventure — and a joyously large brushstroke of California past — still reign supreme. Ventura isn't smothered in nostalgia, but we haven't left it behind. We are one of the last real-deal Southern California beach towns. Ventura is small-town ease. Unpretentious, uninhibited, unconcerned with showy glitz, Ventura drifts, sea breeze easy, under the radar. An easily walkable downtown lined with locally-owned restaurants and stores. Friendly people. Uncrowded beaches. Yep, things are a little slower here. Allowing you to taste the salt on your lips and feel the warmth of a loved one's hand.
Adventure? World-class surf. Breaching whales. Soaring kite surfers. Coastal bike rides that allow for both dolphin and deer sightings. Harmon Canyon, a hiking and mountain biking gem, 2,100 acres of gnarled oaks, downy grasses, and wind-kissed vistas. And just offshore, Channel Islands National Park. Five wild islands. Remote camping. Empty trail hiking. Sea kayaking. Scuba diving. They're called the Galapagos of North America. That's underselling them. A wild and wondrous place where housecat-size foxes scamper through fields of Seuss-like flowers, and moon and sunshine down on the untamed and the empty.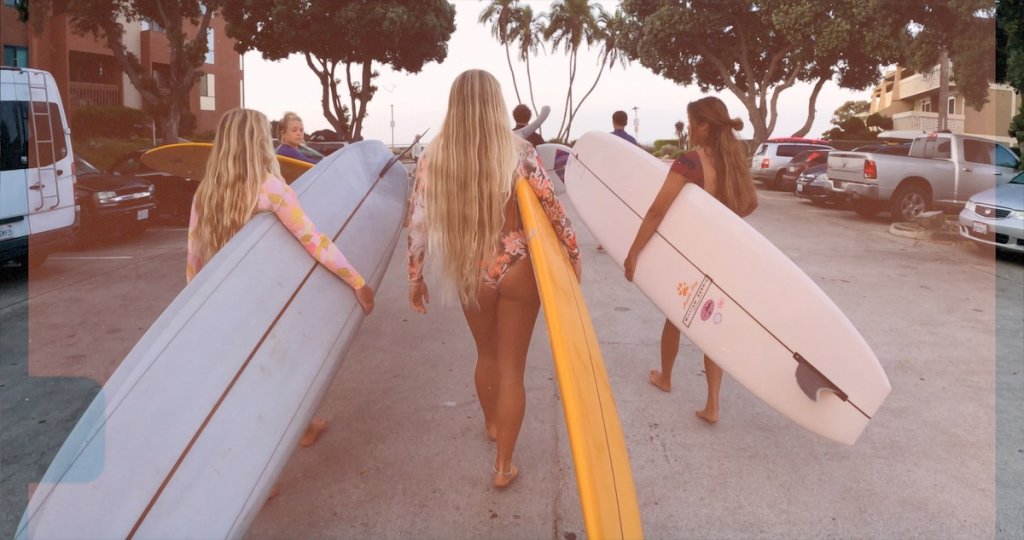 And yes, Dewey's sunshine.
And Ventura's days still seem longer; the nights still stronger than moonshine.
Like many of the great songs, a few words accomplished everything.
A great song captures something ephemeral. Something universal and something wholly unique for every listener.
So have a look and listen. Then close your eyes.
And when you drift back to this world, realize this.
Nothing is stopping you from writing your own Ventura song.
Discover More
Get to know Ventura, and discover the best things to do around the city.
Ventura Partners With