Posted: Monday, Jun 19th, 2017
Top Bike Trails in Ventura
Looking for the best Ventura bike paths and trails? So many options. In Ventura, there are flat, cool, family-friendly rides right along the beach (ending with frozen yogurt). Just away from Ventura, you'll find road rides and mountain bike trails to challenge the strongest riders, plenty of them with stunning ocean and rolling country views.

Need a bike? No better place to rent bikes — or get inside route advice — than Ventura Bike Depot

. Added plus, you can start four of these five great rides right in their parking lot.
1. The Rincon Bike Trail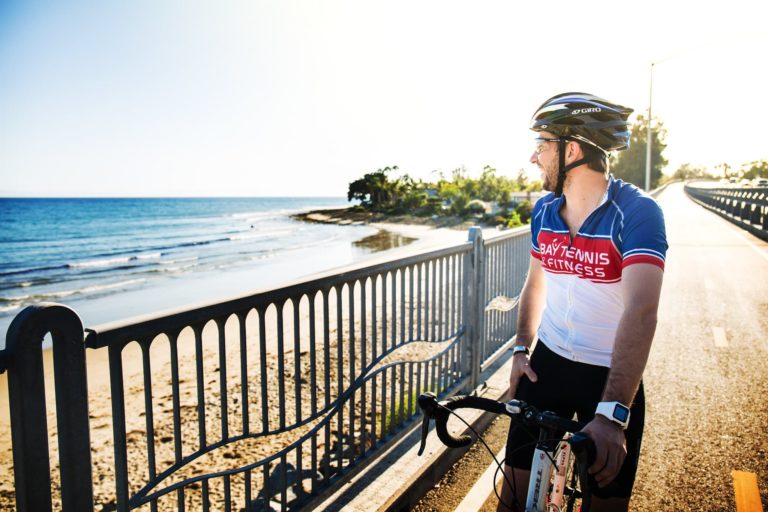 Distance: 13 miles or 21 km
Difficulty: Moderate
This may be the loveliest (and easiest) coastal bike in California, and that's saying something. Starting at Ventura Bike Depot

, you'll follow a mix of road and designated pathway north from Ventura for about twelve miles. It's mostly flat, and virtually all of it is right along the ocean. Plenty of chance for dolphin sightings – and, if leisurely is your aim, you can pull over almost anywhere for a swim.

2. The Ventura Beach Promenade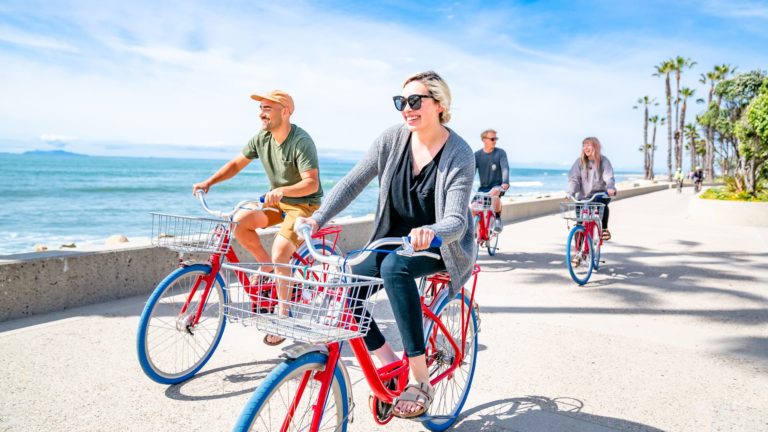 Distance: 4 miles or 6.5km
Difficulty: Easy
Or just tool along the Ventura beachfront. This is the best ride for families; a flat beachside Ventura bike path that, from Ventura Bike Depot, briefly parallels the Ventura River before turning to drift along the beach. Plenty to see here, including the surfers at Surfer's Point. If the little ones have the legs, ride all the way to San Buenaventura State Beach, where they can get off their bikes and run around — and you can rest. Or, just a little further south (along Pierpont Boulevard), reward everyone with frozen yogurt at Surf N' Yogurt, at the intersection of Pierpont Boulevard and Seaward Avenue.

Things to Do


Family Fun
Outdoors


Beaches & Surfing

Biking & Hiking Trails
3. Lake Casitas Loop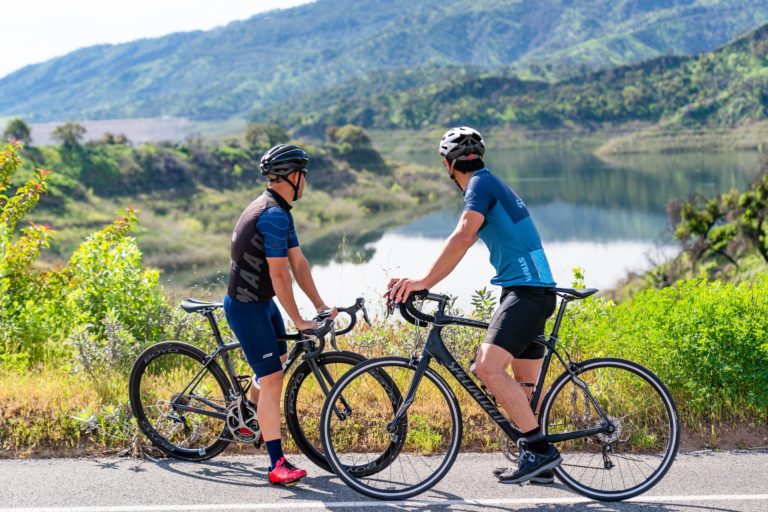 Distance: 40 Miles or 65 km
Difficulty: Difficult
Road riders love the Lake Casitas loop, which begins in Ventura and heads up Ventura Avenue and through Ventura Canyon before looping around the north shore of Lake Casitas via a challenging climb up over Casitas Pass. Your reward? A swooping 2,000 foot descent to the ocean, and then a ride back along the Rincon Trail — and the ocean's edge — to Ventura. How often can you see dolphins and deer on the same ride?

4. The Ojai Valley Trail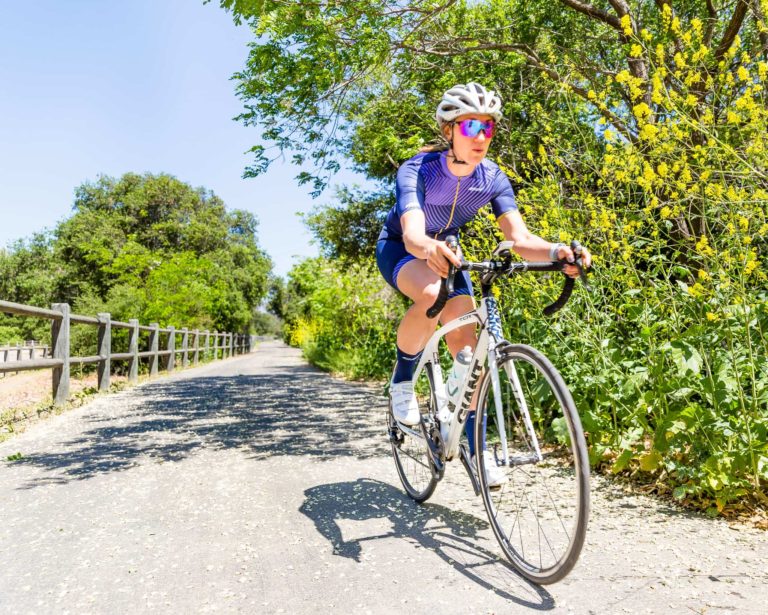 Distance: 15 miles or 25 km
Difficulty: Moderate
Again, you can start at Ventura Bike Depot. The Ojai Valley Trail heads up Ventura Avenue to weave alongside the shady Ventura River, all the way to the picturesque town of Ojai. It's 15 miles one-way (you don't have to go that far), and there are stunning views of the Los Padres Mountains for most of the ride. It's a gradual climb heading up toward Ojai and so, yes, a long downhill if you decide to ride back to Ventura.

5. Sulphur Mountain Trail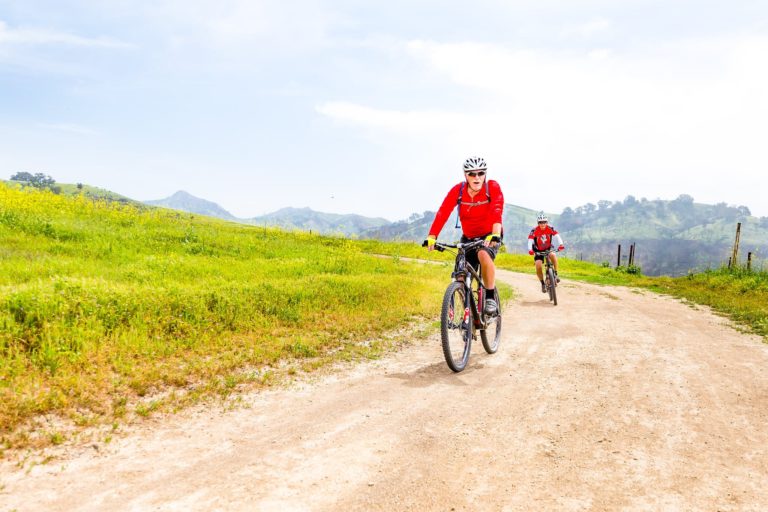 Distance: 15 miles or 25 km
Difficulty: Moderate to Difficult
You could bike here from Ventura, but you might want to save your legs and drive to the trailhead at the end of Sulphur Mountain Road off Highway 33. It's strictly an off-road ride. Mountain bikers love the climbing and the stunning pastoral views of the panoramic Ojai Valley. You can do anything you like with this trail; climb until you tire and then fly back down, or ride all the way until the dirt ends (15 miles) at Highway 150 (maybe have someone pick you up here). Added plus, it's an easy to navigate fire road, so you don't need a lot of bike handling skills. But it IS a lot of climbing, so you'll need some lungs and legs.

More information…
Interested in cycling in and around Ventura? Cycle California Coast offers details on many of these routes (and plenty more).
Discover More
Get to know Ventura, and discover the best things to do around the city.
Ventura Partners With