Posted: Thursday, Jun 1st, 2017
Top 5 Places to Run in Ventura
Want a long flat stretch with an ocean breeze or are dirt trails in the hills more your style? Ventura has it all. Here are a few of my favorites. Why not mix up your routine?
5. Hit the sand
There are tons of benefits to running on the sand; your joints take less of a pounding, your muscles get a challenging workout, and a refreshing splash of salt water is only a wave away. Although the last couple of winters have changed up our beaches, there are still great places to run along the shore. We suggest leaving the pier behind and exploring beaches further north or south. You'll find fewer crowds and more sand. Insider tip: Head to Surfer's Knoll Beach at Ventura Harbor and run south toward the bird sanctuary for unobstructed views of Ventura's wetlands.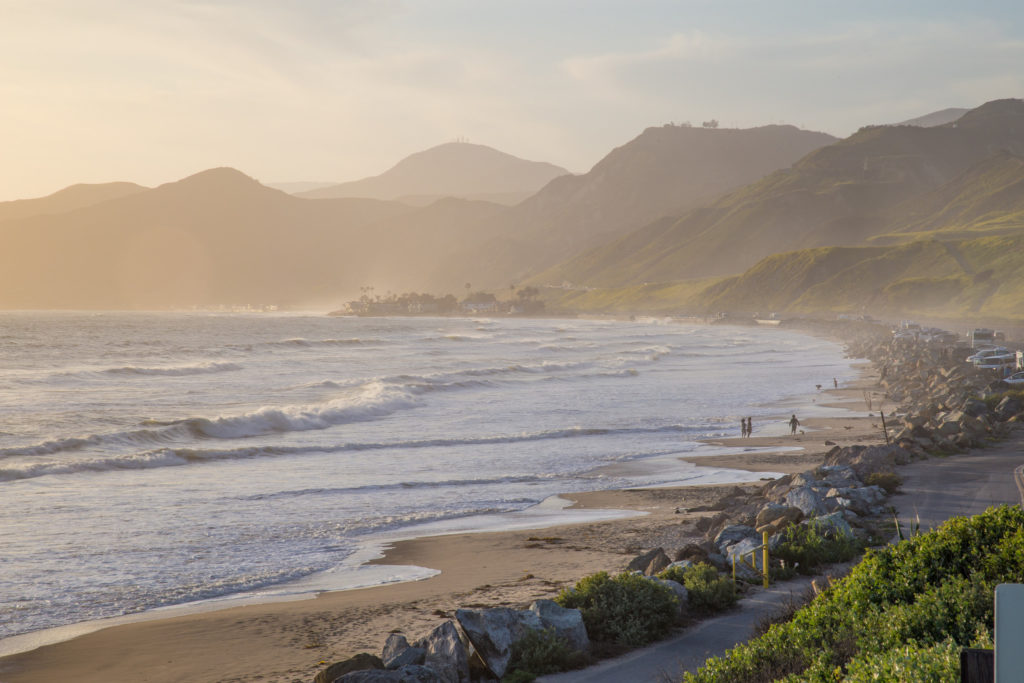 4. Arroyo Verde Trails
Arroyo Verde Park can be a gold mine for trail runners. Up in the hills above Ventura, these trails boast awesome views of the coastline and even Channel Islands National Park. Its inclines are great for those looking for a challenge and its trees also provide shade during those hot summer months (not that Ventura has much to complain about with its nearly perfect weather year-round).
3. Ventura Beach Promenade
If you love to run by the water but don't enjoy the sand; if hills are hard on your knees or you simply prefer flat runs; if you like the distraction of people-watching (or surfer-watching) while you run; if you crave an ocean breeze to cool you off, Ventura Beach Promenade is calling your name.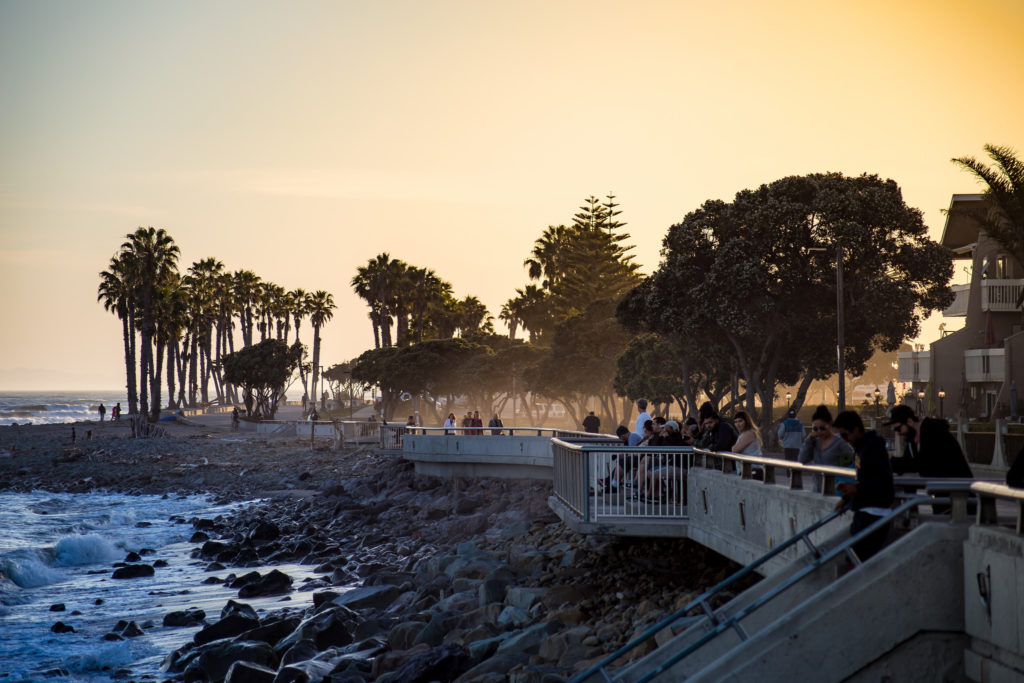 2. Coastal trail alongside California's Highway 1
If you love the above but are looking for a distance run, the coastal trail is a perfect spot for you. Follow the Ventura Beach Promenade north toward Emma Wood State Beach Park and then continue as far as you like, even all the way to Santa Barbara. The trail stays relatively flat as you make your way up the coast and is largely separated from traffic as a class one bike path. Insider tip: Keep an eye out for dolphins often spotted by the Rincon Parkway.
1. Ventura Botanical Gardens

My personal favorite. The Ventura Botanical Gardens trail starts at the back of the parking lot behind City Hall. This popular trail weaves gradually up the hillsides encircling downtown Ventura. Its wide loops make the incline feel less strenuous and throughout the run, you are rewarded with unobstructed views of Ventura's historic downtown and unspoiled coastline. Since the trail is unpaved, the way down isn't too hard on your knees either. Insider tip: Try an evening run and give yourself time to catch your breath at the top, this is a spectacular place at sunset.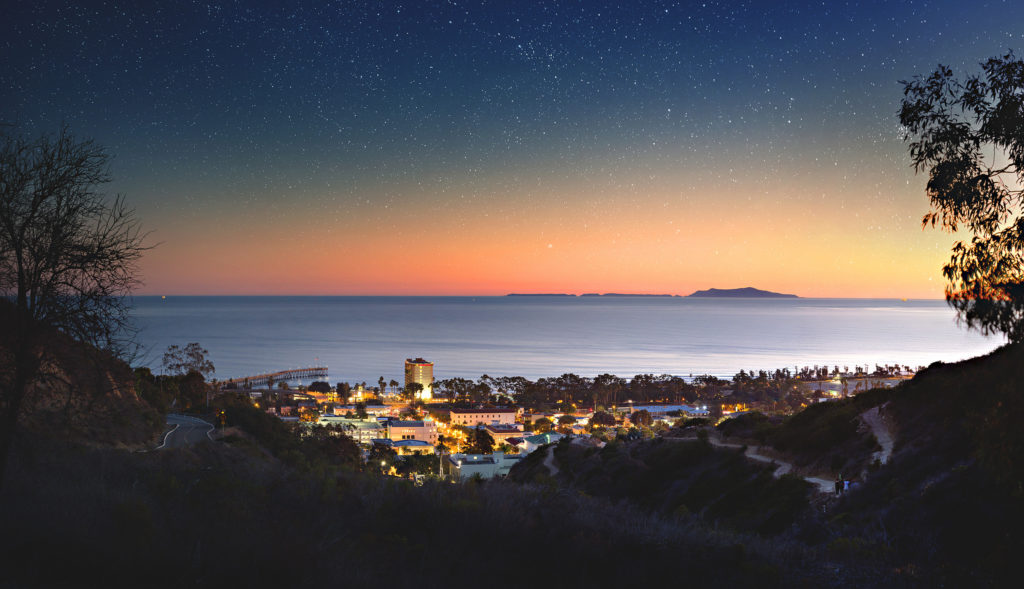 Then there are those special times when you can run in the middle of the street…
Ventura has tons of running events throughout the year. From marathons to 5k's, you won't regret taking part. The running community is very friendly and there is no pressure to exceed your limits. Whether you want to challenge yourself for the first time with something fun like the color run or the themed boogie nights summer running series, or race competitively in Ventura's Boston qualifier marathon, you are always welcome!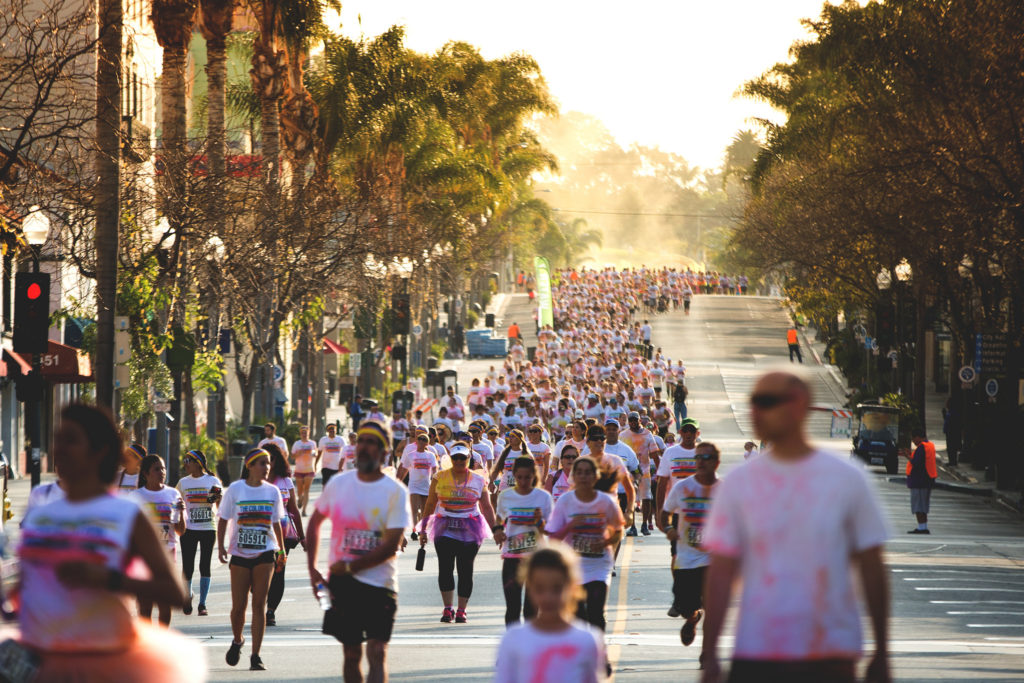 Discover More
Get to know Ventura, and discover the best things to do around the city.
Ventura Partners With