Posted: Wednesday, Nov 9th, 2022
Top Outdoor Activities in Ventura
Ventura is an outdoor lover's paradise. And it's one big playground full of endless possibilities to be immersed in nature. Whether it's the ocean or the hills that call your name, our town probably has what you're looking for. The best part about being active outdoors in Ventura? Our year-round temperate weather. Nearly 365 days of sunshine. An endless summer. Almost every day in Ventura is the perfect day to take a jog or a bike ride. So what are you waiting for? Read all about our top outdoor activities in Ventura and how you can get out there to enjoy all that Ventura has to offer. Let's hit the trails and go out and play.
Hiking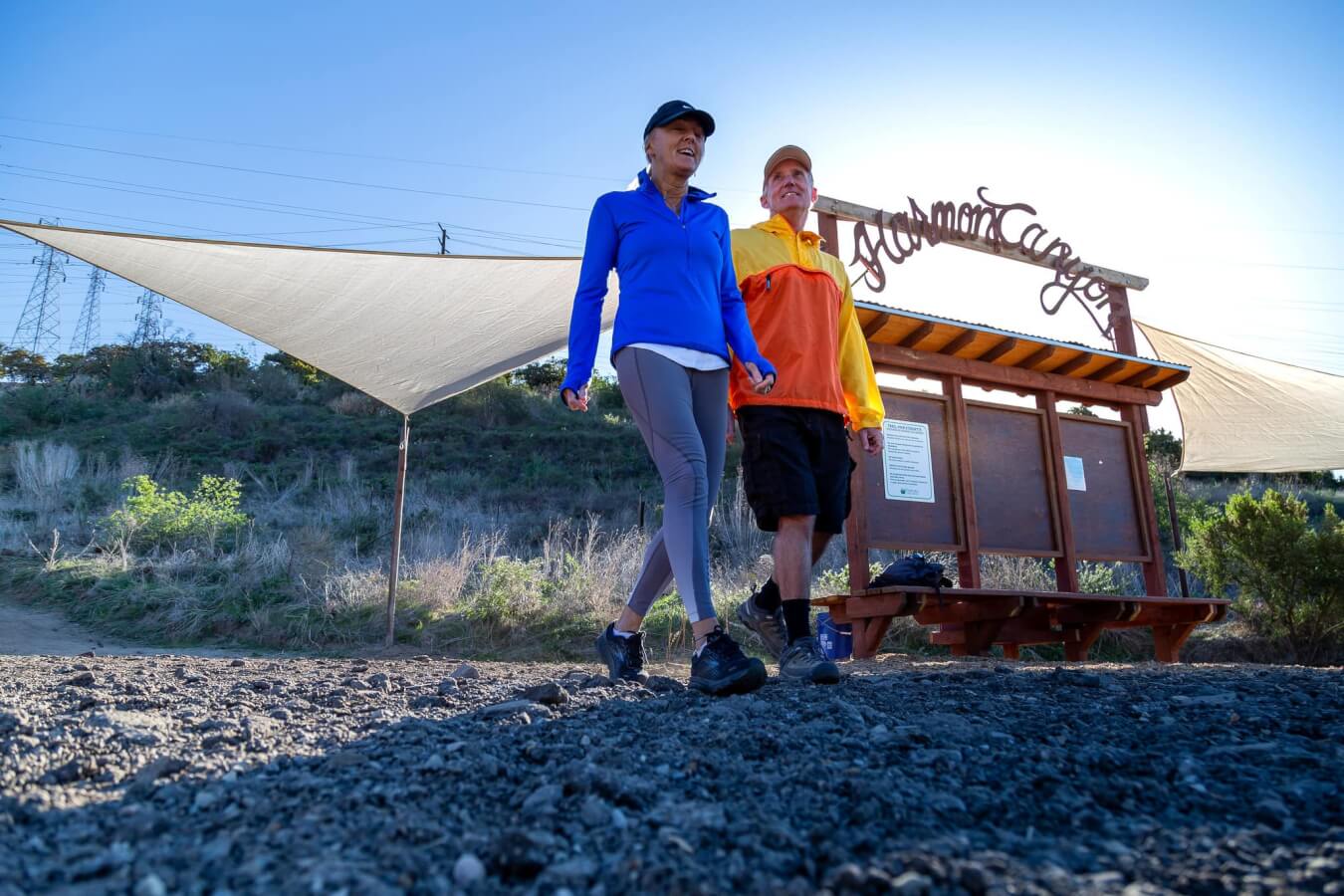 Oak tree-lined paths. Wet sand underfoot. Cute furry foxes scampering around. The variety of hiking trails in and around Ventura is, to put it frankly, wondrous. Experience a million-dollar view walking the Ventura Botanical Gardens

. Unplug and recharge hiking on Santa Cruz Island which is part of the Channel Islands National Park, just a short ferry ride off the Ventura coast. Climb to new heights at Arroyo Verde Park. As you can see, the hiking culture in Ventura thrives, and for good reason. Check out our Top Ten Hikes blog for more tips.
Running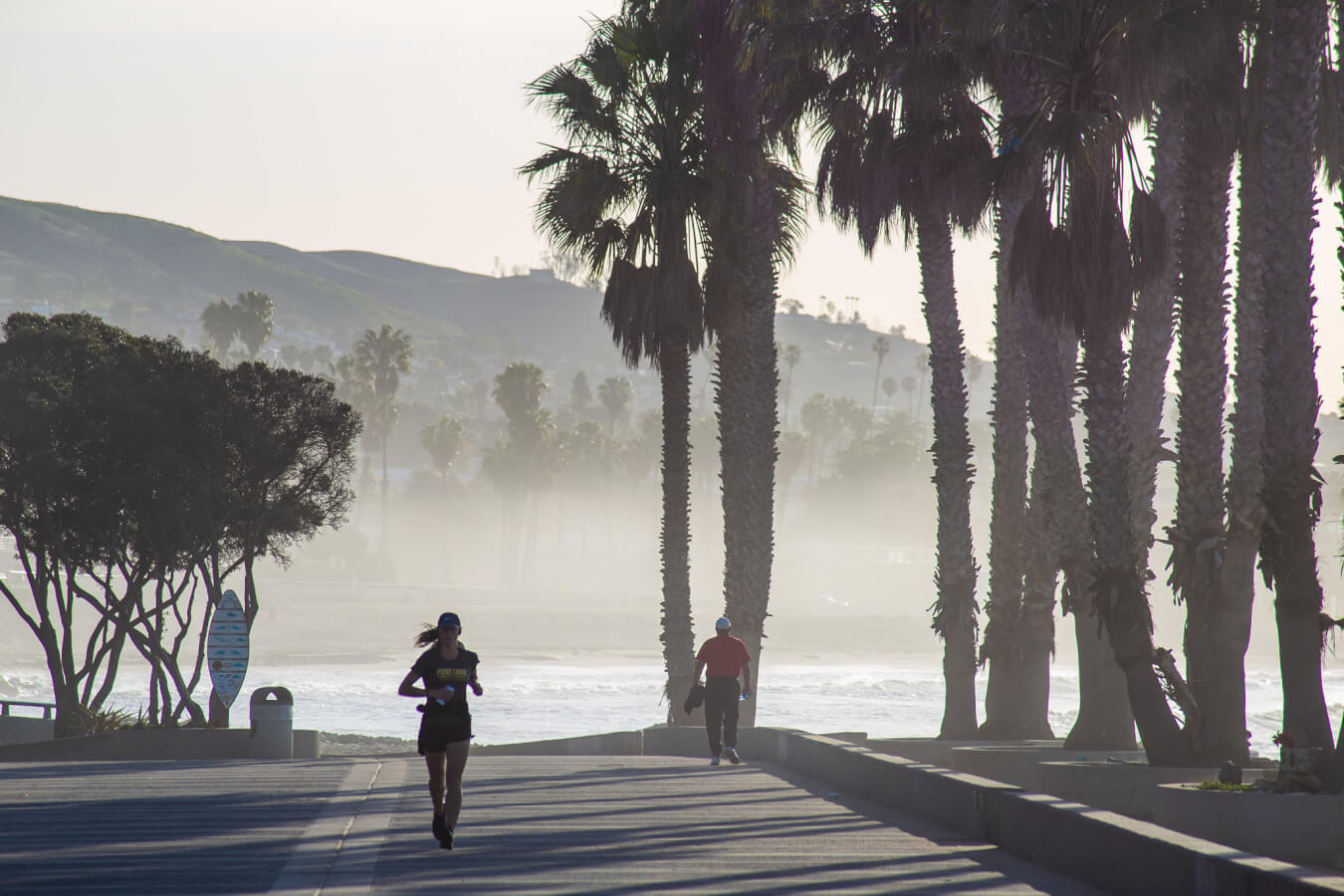 There's no better way to get your blood flowing quickly than a morning run around town. Ventura has known hot spots for a great run — and the best part is many of the popular running spots have ocean views. Take the Ventura Promenade

for example. You can follow the path that stretches from the San Buenaventura State Beach all the way beyond Surfer's Point. Or head to the eastside of town to Ventura Community Park where runners often bring their dogs for a peaceful morning and afternoon run to soak up the sun. Bring it back to a waterfront view at the Ventura Harbor Village for a light jog around the harbor and definitely grab a bite to eat afterward! Find out more about the best places to run here.
Biking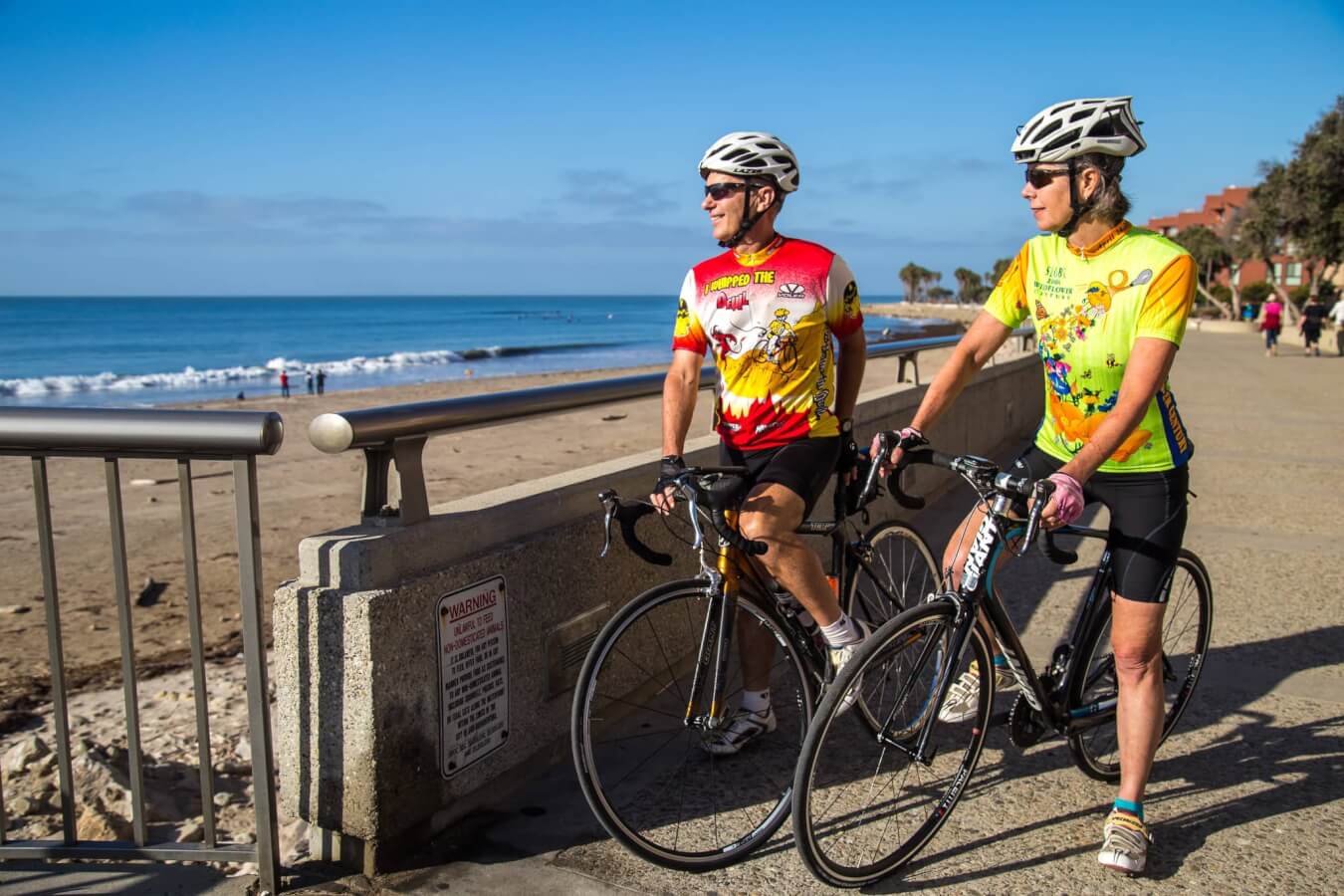 Similarly to hiking in Ventura, cyclists can have fun on the bike trails. Cruise along the coast for about 13 miles on the Rincon Bike Trail

. Or head inland on the Lake Casitas loop which begins in Ventura. Don't have a bike? No problem. Head over to Ventura Bike Depot for insider tips and bike rentals. Many of our bike trails also start right in their parking lot. Check out our Top Bike Trails in Ventura blog for more bike trails.

Things to Do


Family Fun

Pet Friendly

Parking
Outdoors


Beaches & Surfing

Biking & Hiking Trails

Bird Watching
Swimming/Surfing/Boogie Boarding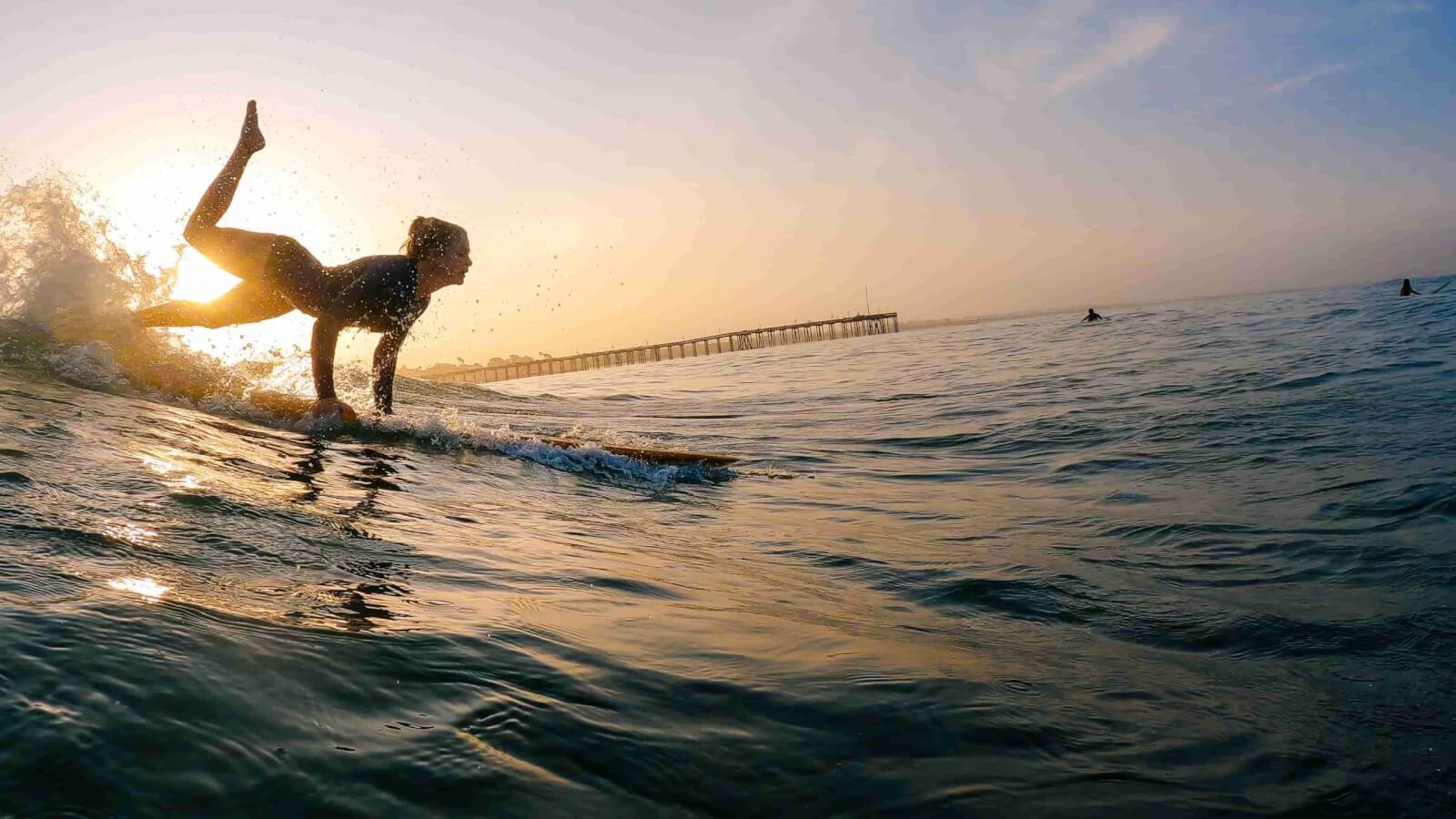 Ventura is a certified beach town and we're proud of it. Our beaches are clean, uncrowded, and just plain beautiful. From Harbor Cove Beach

to Mondo's Beach, swimming at one of our Ventura beaches is a must. Take a surfing lesson or rent a boogie board. Don't want to use any beach equipment? Body surfing is always always a classic option for the true Ventura swimming experience.
Kayaking/Pedal Boating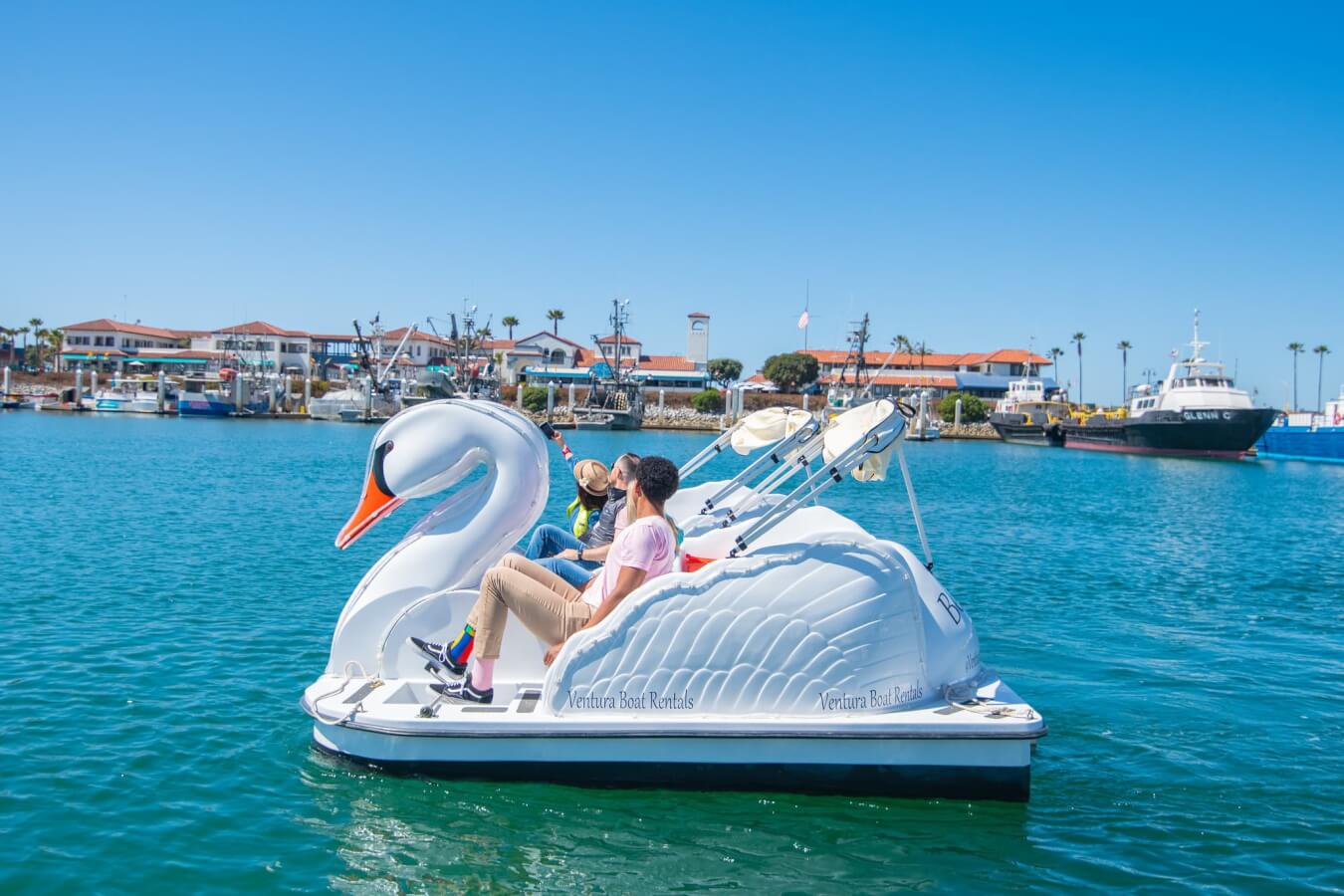 For ocean lovers who don't necessarily want to get into the water, spending a day on the water kayaking, or chugging along on a pedal boat are great options to enjoy the views. Head down to the Ventura Harbor

and rent a private boat for you and your family. Get ready to see our ocean neighbors. There are fish, small sharks, and sometimes harbor seals that will greet you while you're out at the harbor.
Discover More
Get to know Ventura, and discover the best things to do around the city.
Ventura Partners With