Posted: Tuesday, May 30th, 2017
The Perfect Bachelorette Getaway… (that's not Vegas!)
One of the girls from What the Girls Say just got married and us sisters were so ready to hop into this bachelorette weekend before.  We personally think Vegas is so overdone, and we are California girls, so where do you go for the perfect California getaway bachelorette?  Straight to the beach, of course!
We spent a beautiful weekend in Ventura, California.  We rented a great Airbnb right across the water and planned out lots of fun activities. We brought the kids, but also brought a babysitter! 😉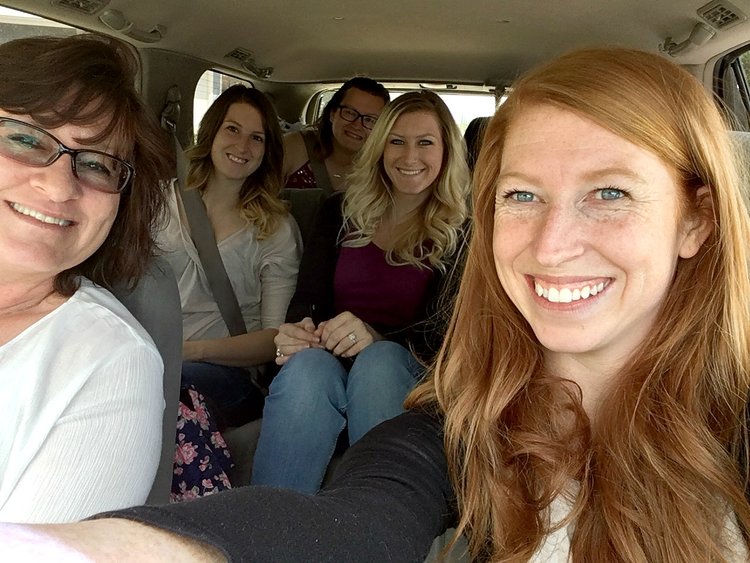 What's a bachelorette without a little wine?! We started our getaway at Labyrinth Winery, where we tasted 5 different wines, red and white, and snacked on some peanuts!  This was a cute little setting in their downtown area, and the decorations were so fun.  We had a nice, relaxing time after our little drive there, and were able to unwind for a bit and get ready for all the fun that was ahead.  It's a great little spot that you should check out if you're in the area.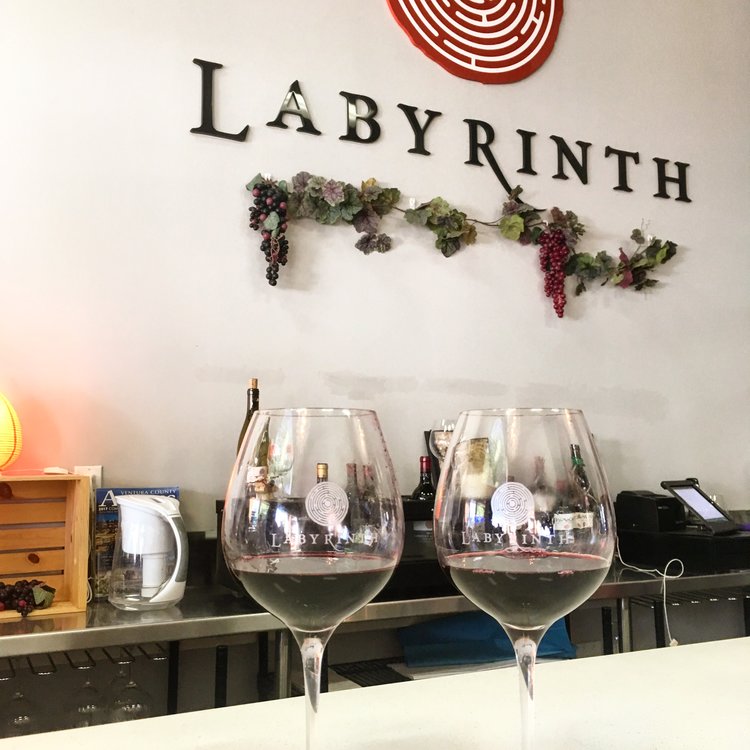 It's not a getaway without some kind of fun water adventure, so we booked a whale watching cruise with Island Packers right off the Ventura Pier.  We headed out towards the Channel Islands and kept our eyes peeled.  To our surprise, we ran into hundreds and hundreds of dolphins!! They were everywhere…leading the ship, swimming back and forth, and even jumping and spinning out of the water.  It was seriously a site to see and made the whole trip for us.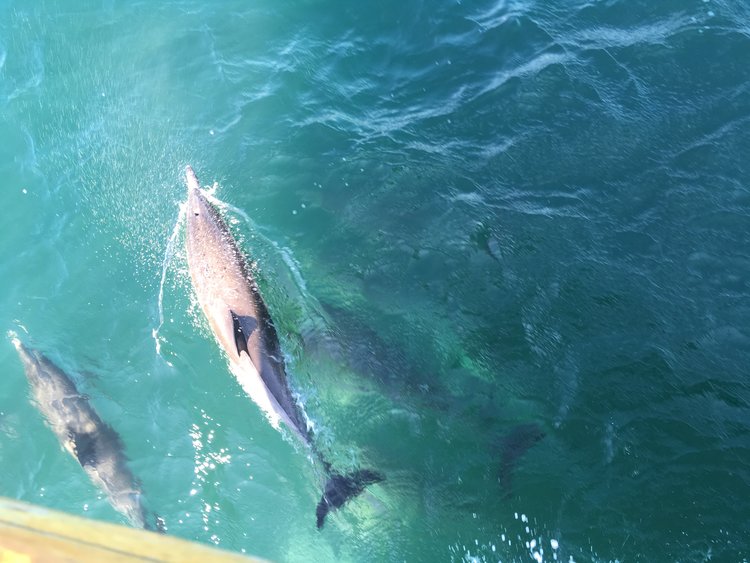 That was our favorite part.  We didn't see a whale until it was almost time to go back in when we finally happened on a beautiful humpback whale.  It's so amazing to see these massive creatures in their own homes.  We watched as she sprayed out of her spout, and "humpbacked" a few times, before flipping us some tail fin and heading deeper for a few minutes.  We all had such a wonderful time on the cruise!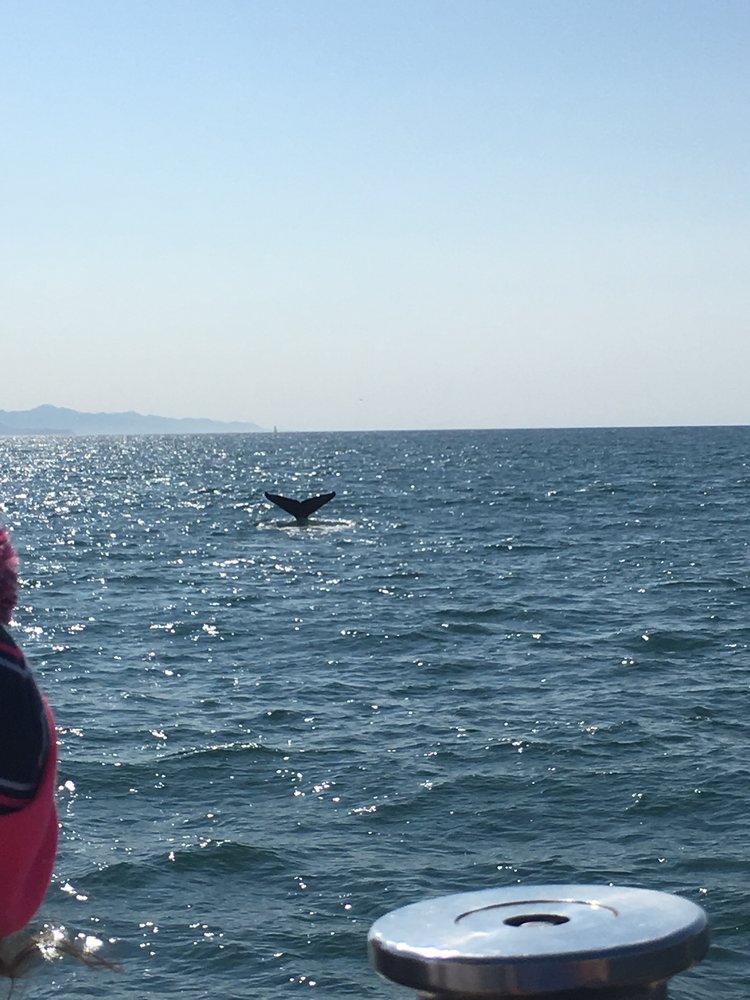 Ok, I never knew what these things were called, but it was always one of those cool things you sometimes see people doing, but had never done yourself…well, these surreys are like a 4-wheeler bicycle.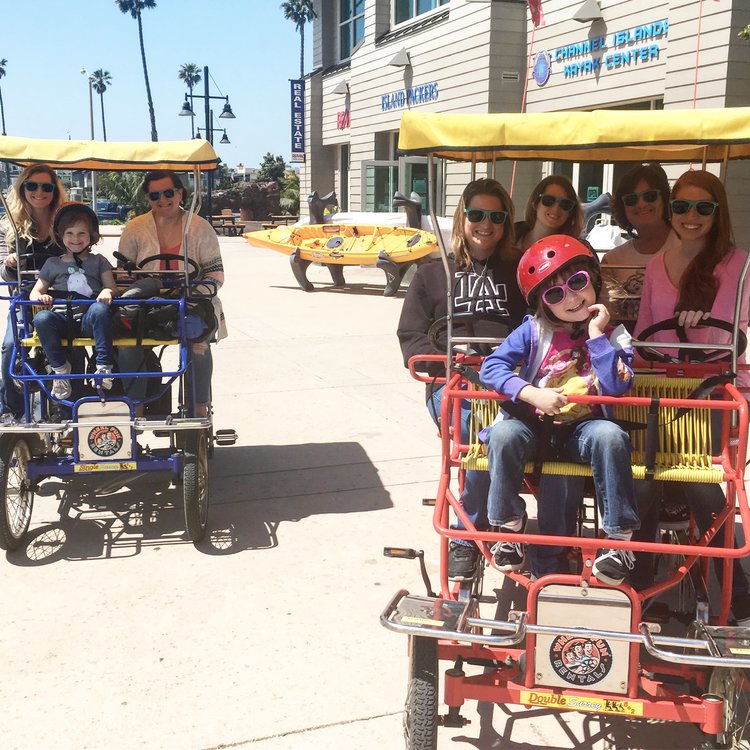 We rented 2 from Wheel Fun Rentals, and discovered you can rent from them all across the California coast, so we will definitely be going back!  We rode around the whole strip back and forth right next to the ocean and enjoyed the beautiful weather and scenery.  They were perfect to take the whole family out.  The little girls had a blast, and the baby was loving it too!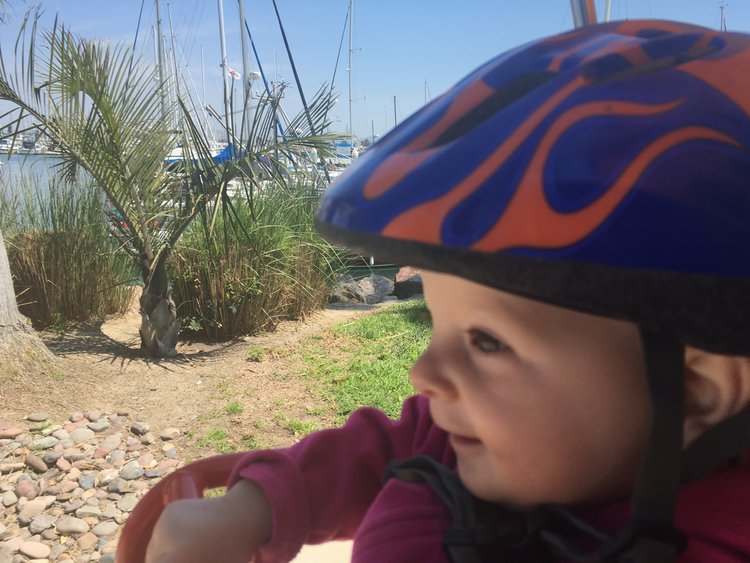 Definitely check to see if there is a Wheel Fun Rentals around you, as they rent all types of different bicycles.
We really wish this restaurant was closer, so we could go more.  We stopped at Hollywood Beach Cafe for brunch before our whale watching tour, and all had a fabulous meal!
Some of us got breakfast, some ordered lunch, and it was all good! From the fries to the bloody marys, we recommend stopping at this spot whenever you get the chance!
Presents!!
One thing we love when it comes to events like these is giving personalized gifts to remember such occasions.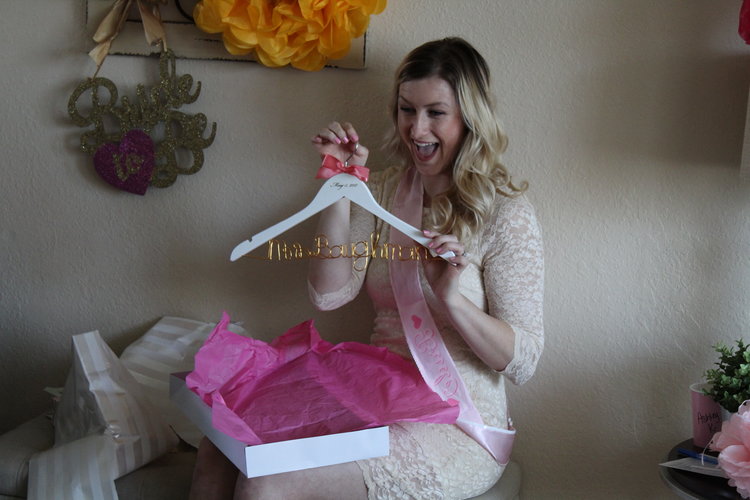 We found this beautiful Wedding Hanger for the bride-to-be at
the Wedding Hanger Shop
and had it custom made with her new name, date of the wedding, and even customized the wire and ribbon colors to the wedding colors.
They did such an excellent job, and this was a favorite among everyone as well.  Just look at how awesome these wedding pictures turned out!
They also do bachelor and bachelorette gifts as well, so be sure to check those out.
Ventura (and Oxnard) was good to us, and we cannot wait to go back.  We had the perfect beach bachelorette getaway!
Discover More
Get to know Ventura, and discover the best things to do around the city.
Ventura Partners With