Posted: Monday, Mar 11th, 2019
Five Wedding Panoramas that Speak to Love's Permanence…
by Visit Ventura
Featured image by Melissa Eiser
(And Maybe Offer a Dose of Calm)
It's a life-changing event, perhaps even the pinnacle of romance. But let's be honest, planning a wedding can be equal parts dreamy romance and harrowing terror. Maybe not even equal parts. No one can alleviate all the angst of planning a wedding, but we can tell you that it is different here in Ventura. For starters, if an outdoor wedding is your dream, we offer 270-plus days of sunshine a year, alleviating sleepless nights worrying about the weather. And then, indoor wedding or out, there are the views. Reminding you that this very important day is still a very small part of something much bigger. Check out our wedding page for more information.
The view…
From San Buenaventura State Beach to the beaches across from Ventura Harbor, all offer sweeping Pacific views, back-dropped by the serene blue masses of Santa Cruz and Anacapa islands (perhaps subtly speaking to true love's permanence). State Parks and Ventura Harbor Village can answer your questions.

Serra Cross has been part of Ventura for well over 200 years, but the high-upon-the-hilltop, 360-degree panoramic ocean, sky, mountain, and fertile plain view has been here since time immemorial. Don't forget to look at your loved one.

Another breath-stealing, high-in-the-hills view; Ventura spread, toy-like, before the glittering Pacific. After the wedding, your guests can stroll through a world-class botanical garden, marveling about the loveliest vows they've ever seen.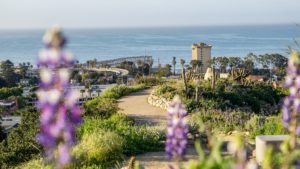 The historic (1910), hilltop Pierpont Inn offers weddings and receptions with an ocean view and a charming taste of classy past. You can say your vows on their green hilltop, or on the beach just below.
View this post on Instagram
Moving inside doesn't mean sacrificing the view. The oceanfront Crowne Plaza Ventura Beach Hotel hosts beach weddings in front of the hotel, followed by receptions in the 12th-floor Penthouse ballroom, with floor-to-ceiling glass.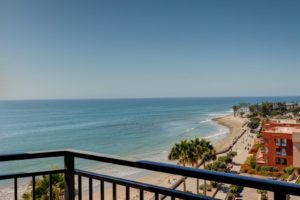 We hope you find your destined wedding venue and contact us if need be. For more information to help you plan this unforgettable occasion, please contact Cheryl Bagby.
Check out upcoming events!