Posted: Friday, Apr 23rd, 2021
7 Reasons to Get Married in Ventura
We are moving toward the sun. And, as we do, happy things will gradually return. Like family reunions. Get togethers with old — and new — friends. Live music. Events. And, yes, weddings. Which, also in a happy sense, may be the ultimate antithesis of social distancing.
Below, seven reasons why — when the time is right — Ventura is a great place to get married. No, not the perfect place to get married — because every couple is different (perfection, therefore, has as many definitions), and we don't do false advertising.
But if you like what you see below, combined with a town that makes you feel loved even as you fall more in love, well …
Previous
Next
#1 Maybe most important; your guests will love you
Yes, your wedding is about the two of you. But it really isn't either. All those friends and relatives, they'll need something to do. Sure they can sit around the hotel bar, but Ventura offers them activities they'll actually remember, quite possibly for the rest of their lives. A day trip to the one-and-only Channel Islands National Park. Whale watching. A surf lesson. A bike ride along the beach. Down home pizza to wash the taste of those weird finger foods from your mouth. A walkable downtown filled with affordable and unique shops where you can buy yourselves the wedding gift you want. Or maybe a thank you gift for someone you love.
https://youtu.be/cepfee3Ig1I
#2 It won't likely rain on your parade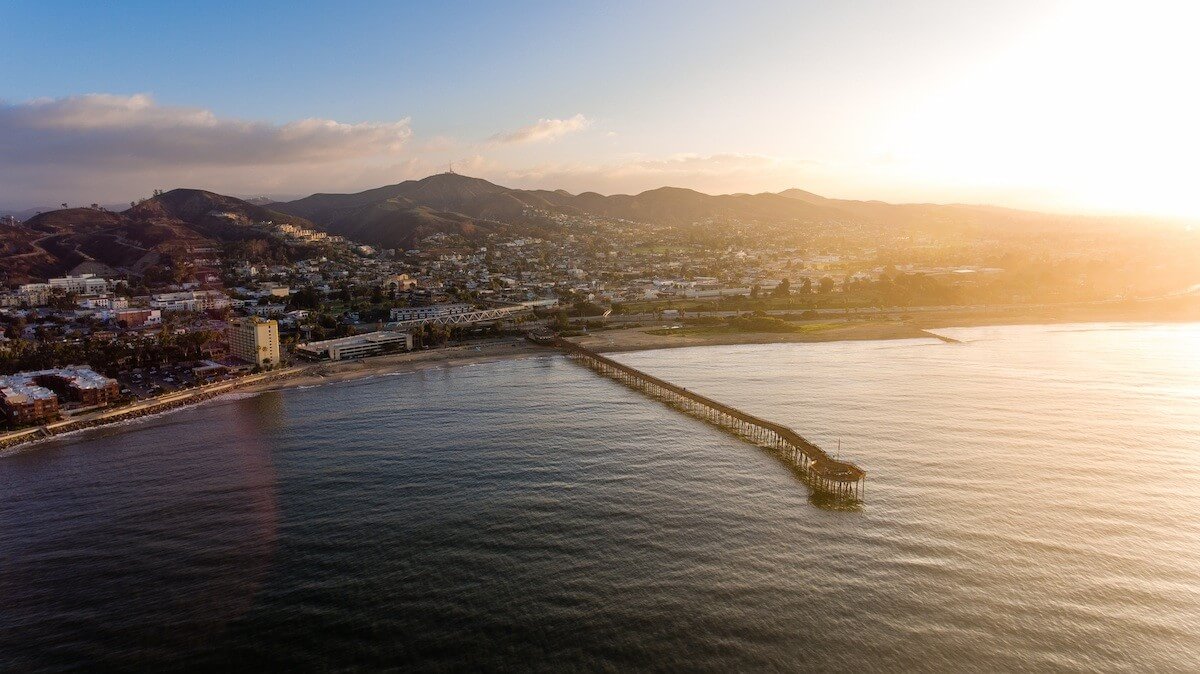 It's a simple, but not-at-all-simple thing, as many a drenched bride can attest. Planning an outdoor wedding in Maine, requires some rolling of the dice. Ventura has 273 sunny days a year. Applying a "pleasant day index," Zillow ranked Ventura number one in the country. Daytime temperatures average 70 degrees. Year-round. No, that is not a typo. Oh right, with all due respect to Maine weddings, Ventura has no bugs. That's not a typo either.
Previous
Next
#3 You can't beat Ventura's wedding photo backdrops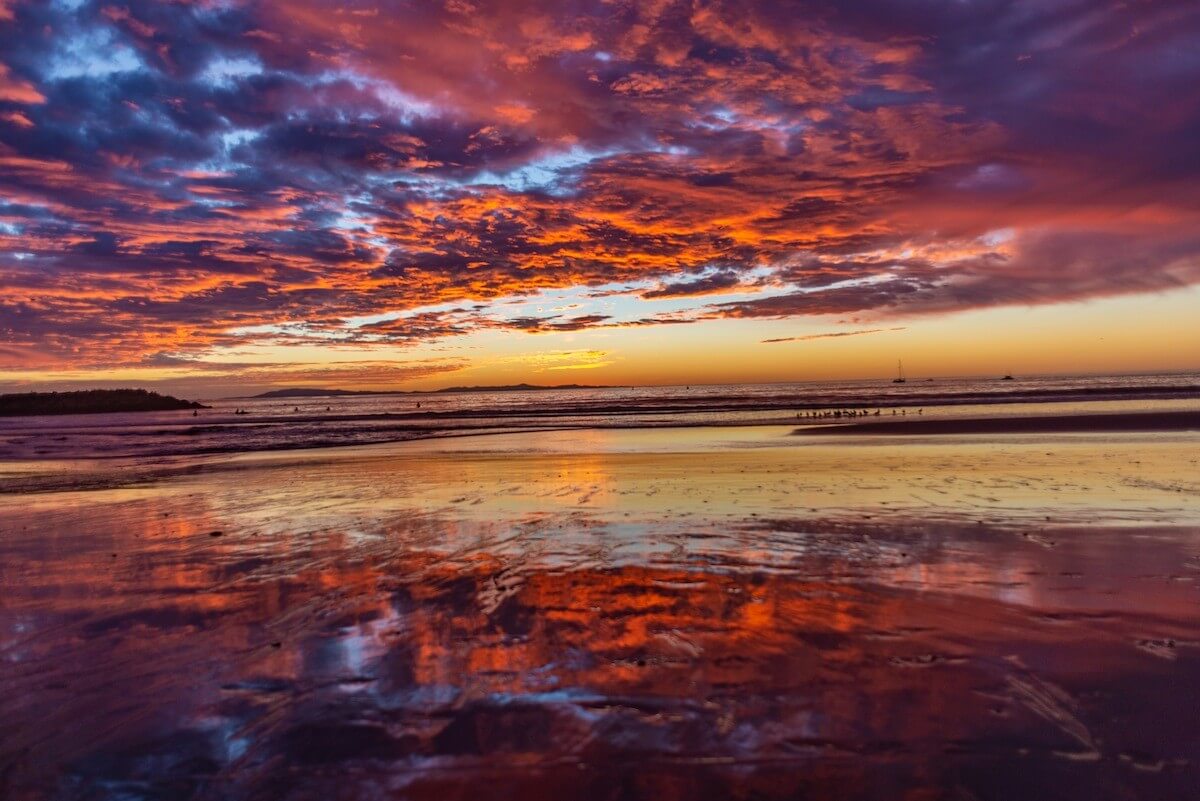 Why not start with Ventura's? From San Buenaventura State Beach to the beaches across from Ventura Harbor Village, all offer breathtaking Pacific views, back-dropped by the serene blue hummocks of Santa Cruz and Anacapa islands (perhaps speaking to true love's permanence). Grant Park and the Ventura Botanical Gardens also offer lifelong wedding memories in the form of jaw-dropping high-in-the-hills panoramic ocean views. The historic (1910) hilltop Pierpont Inn offers weddings and receptions with an ocean view; you can say your vows on their green hilltop, or on the beach just below. And moving inside doesn't mean sacrificing the view. The oceanfront Crowne Plaza Ventura Beach hosts beach weddings in front of the hotel, followed by receptions in the 12th floor Penthouse ballroom where, on a clear day (and there are lots of them — see above), you can almost really see forever.

#4 Ventura has plenty of quiet places to think things through
Not change your mind, but maybe sort through a few (thousand) last minute details — or skip out on them entirely. Ventura is rife with serenity and solitude, from a simple stroll on the Ventura Pier to a long-as-you-like hike or mountain bike in Harmon Canyon, a 2,100-acre nature preserve of gnarled oaks, downy grasses, and wind-kissed vistas where you can hear the things that matter. Like love. And the things that don't. Like the color of the cocktail napkins.

#5 Ventura has plenty of great places to toast the wisdom of your union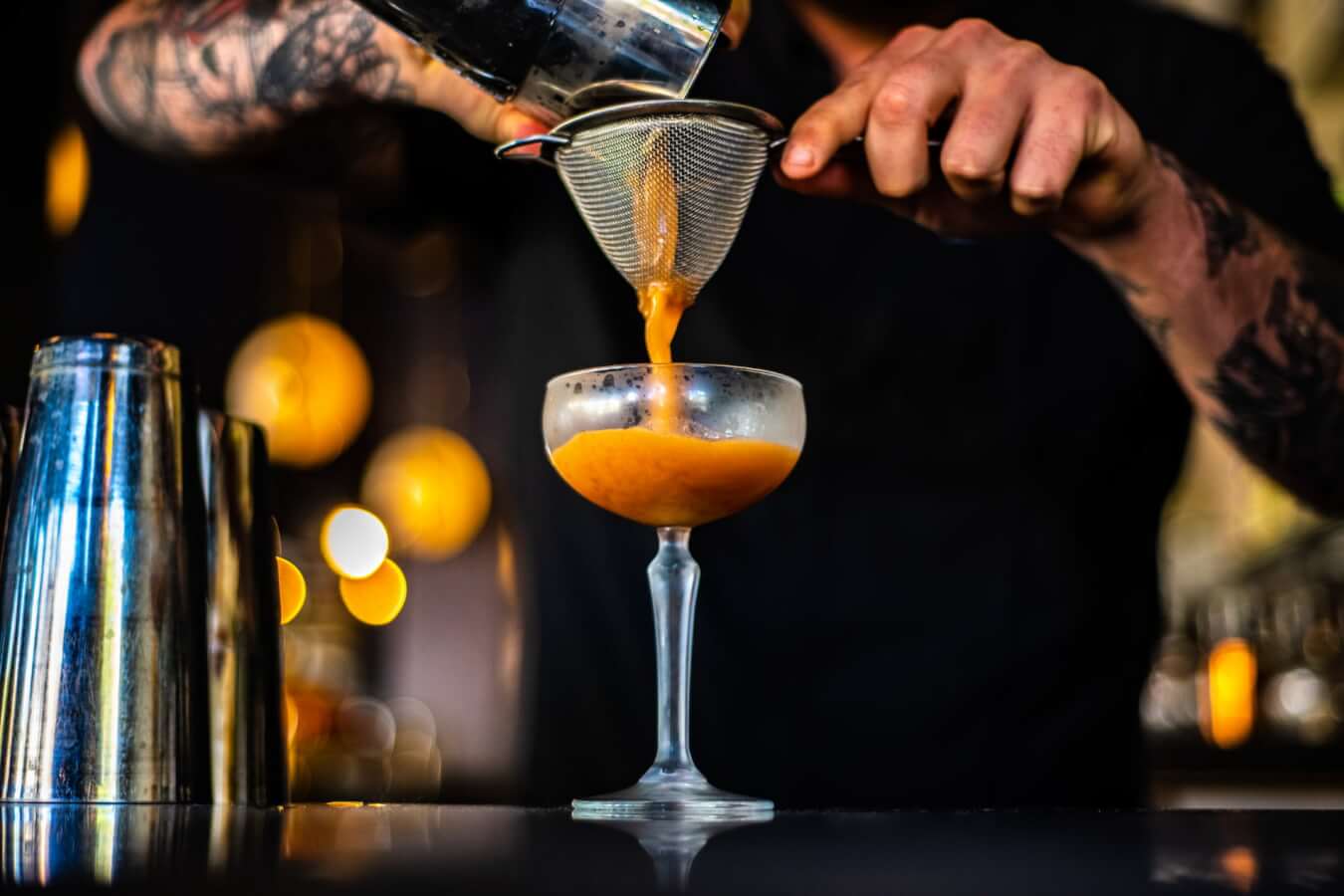 The brand new Bank of Italy Cocktail Trust, serves cocktails so beautiful you almost (almost) don't want to drink them, and they serve them in one of Ventura's loveliest buildings — the historic Bank of Italy building downtown on the corner of Oak and Main. Their hours are an added plus: Monday through Thursday, 4 pm to 12 am, and Friday, Saturday, and Sunday, 2 pm until 1 am. Read between the lines. You'll have a place to go after all the old people go to bed. Plus over a dozen award-winning breweries and wineries, Ventura Spirits (a proud local distillery like no other), and waterside cocktails ranging from the 805 Bar at Ventura Harbor Village to, well, Water's Edge Restaurant and Bar.
#6 Should you require it, Ventura has some great places to shake off your celebration(s)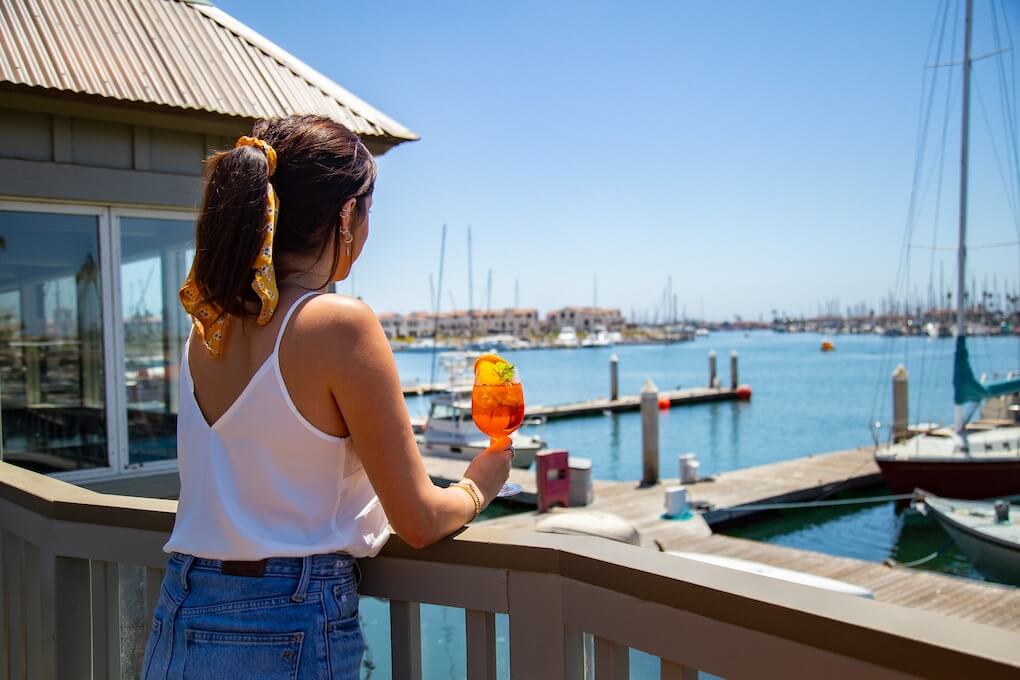 Brunch may be the best hair of the dog cure. Water's Edge Restaurant and Cafe Nouveau are two great breakfast/brunch choices. Pete's Breakfast House has been a local favorite since, well, time began.
https://youtu.be/tZV6Ic8DpEI
# 7 Swans mate for life
Which is why you and your loved one should take a ride. Ventura Boat Rentals at Ventura Harbor Village recently added Swan pedal boats. It's a lovely way to explore Ventura Harbor and — how to put this delicately? — perhaps socially distance when you need it. For some real magic, Fridays, Saturdays and Sundays you can take an evening Swan spin as the setting sun throws gold across the water (reservations are required for the evening rentals).
For all the boring — but important — end of the car commercial stuff about weddings in Ventura, please click here. And please understand that things are still unfolding, and events like weddings are unfolding along with them.
And — most important of all — we are so happy for you!
Discover More
Get to know Ventura, and discover the best things to do around the city.
Ventura Partners With