Posted: Friday, Jul 8th, 2022
What Can I Do in Ventura if I'm Having a Bachelor-Bachelorette Party?
What Can I Do in Ventura if I'm Having a Bachelor-Bachelorette Party? Think Outside the Box
Weddings are cause for celebration, and not just for the soon-to-be newlyweds. It may be your friends' wedding, but who says you bachelorettes and bachelors can't live it up in Ventura as if it's your wedding, without the expense and the timetable stress (though you should probably show up for the wedding.)? Ventura has live music (more often than not, cover free), golf, impossibly innovative craft breweries and wineries, night life (from bar dancing to cocktails around a Polynesian firepit), and – how do we put this delicately? – places to shake off the aftermath (brunches and spas).
There's no better place than Ventura to celebrate your friends' new path in life.
And no better place to make lifetime memories.
Big adventure, easy access, free live music, ice cold beer, soft sunsets, mouthwatering Mexican food, tiny island foxes.
Not your typical wedding fare.
But Ventura doesn't do the box.
Listen – and Dance to – Live Music
So many places to listen and dance to live music – and often for free. And, in plenty of cases, you can dance your way from place to place. Lots of these venues are only a few blocks – or yards – apart. Ventura specializes in easy walkability. Love jazz? Astonishing talent often comes up from L.A. and just drop into the Grape House of Jazz.

killer burgers and live bands.

Just be back by morning.
Enjoy a Cocktail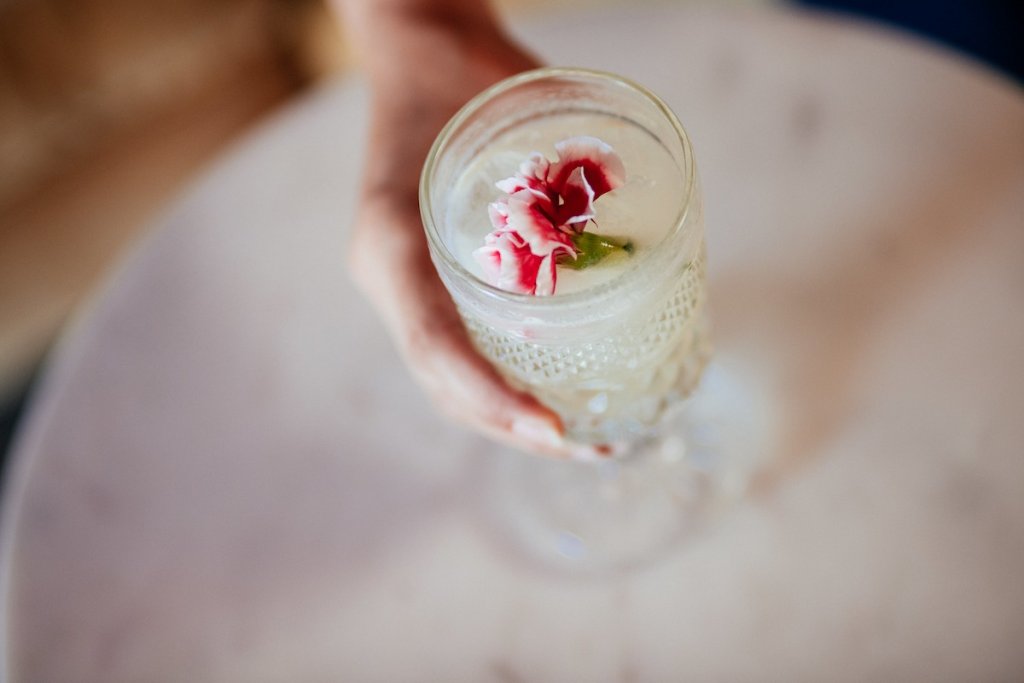 Beside the bonfire and under the stars at Ventiki

. Or maybe Rocks & Drams. Their cocktails are innovative art – one reason why they were recently runner up for Best Cocktail Bar in the nation for the Bar Expo. Or Bank of Italy Cocktail Trust. They serve cocktails so beautiful you almost (almost) don't want to drink them, and they serve them in one of Ventura's loveliest buildings — the historic Bank of Italy building downtown on the corner of Oak and Main.
Have a Tasting at Ventura Spirits
The tasting room of Ventura Spirits

offers fun – and samples – as unique as it gets. Wilder Gin features the tastes of California sagebrush, purple sage, bay, yerba santa, pixie mandarin peel, and chuchupate. Haymakers Vodka? It's made from local apples and potatoes. Strawberry Brandy? It's distilled from "imperfect" local strawberries. And it's perfect.
Relax with a Morning (mid morning) Coffee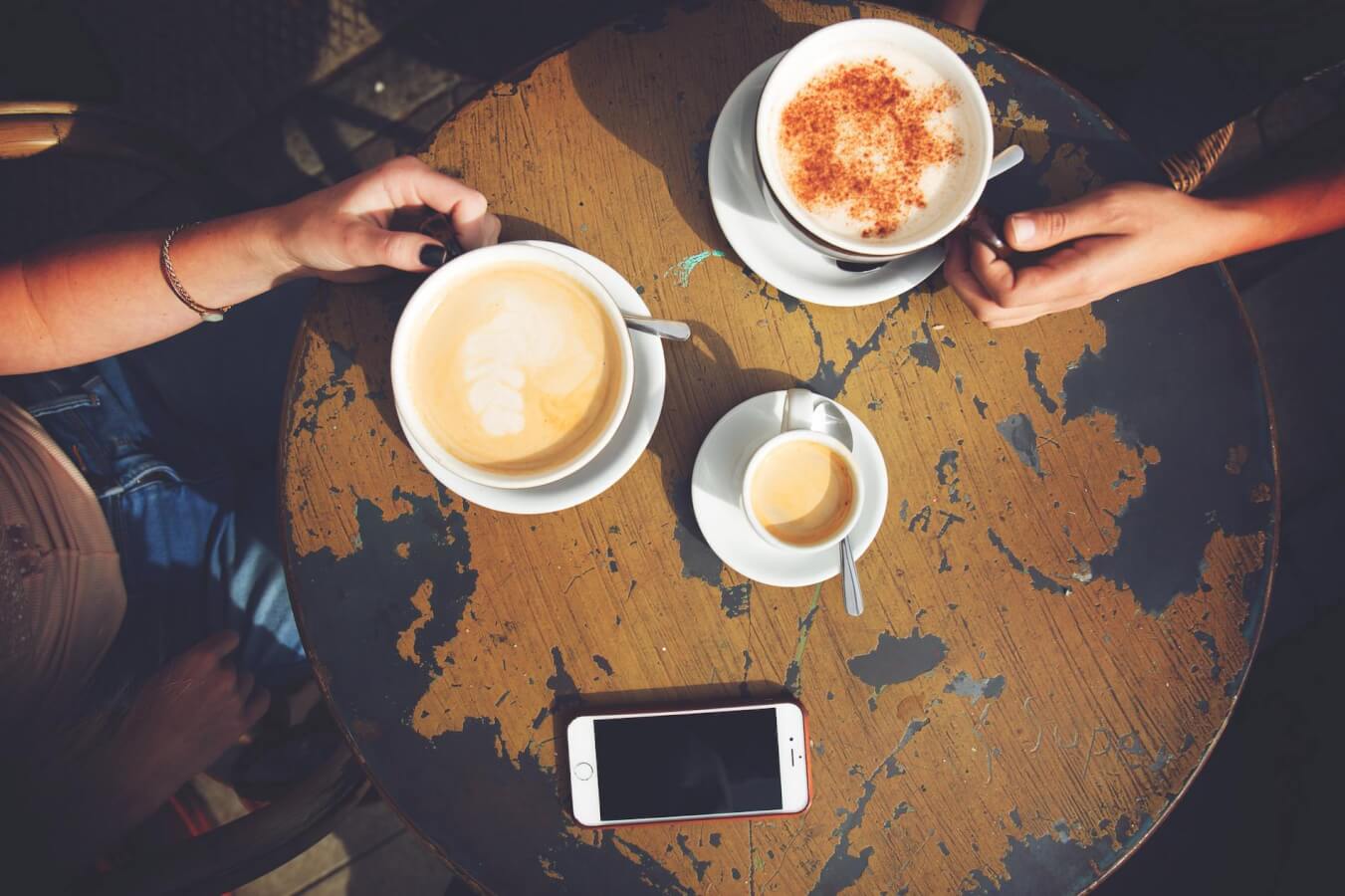 You may have to shake things off. Just saying. Ventura has a host of great coffee spots where you can just post up and enjoy.
More Hair of the Dog Fun
A great breakfast will also set you straight. Ventura has all kinds of great breakfast spots, including Pete's Breakfast House, a local favorite since, well, time began. Brunch may be the best hair of the dog cure. Water's Edge Restaurant and Cafe Nouveau

are two great brunch choices.
See a Concert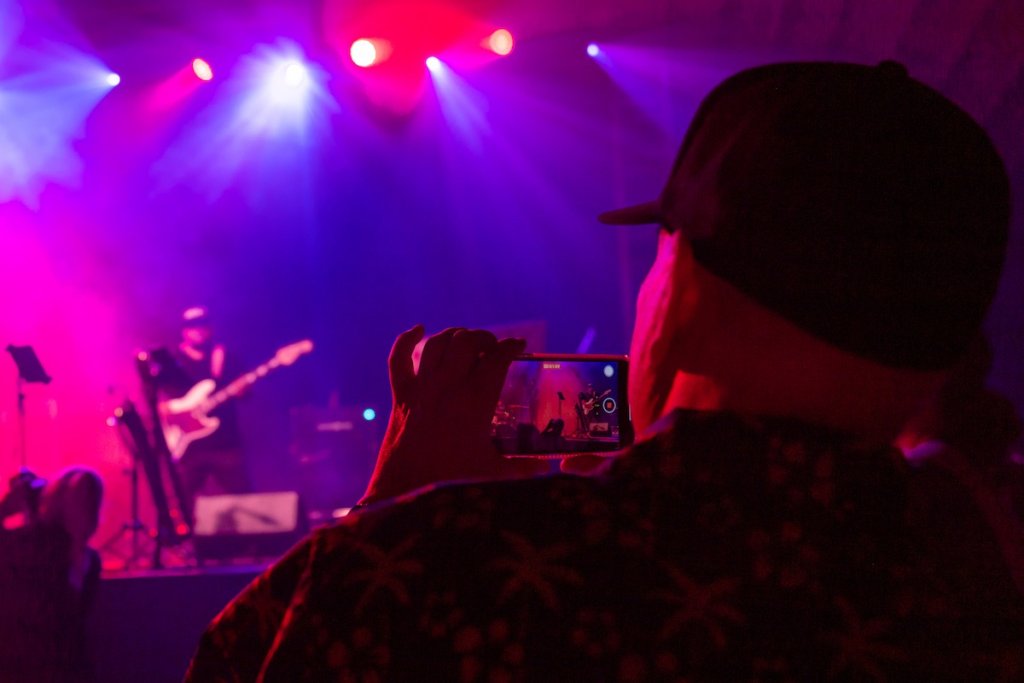 Two great concert venues in Ventura; both offering the chance to see some of the country's top acts in very small places. The Majestic Ventura Theater

has been part of Ventura's music scene for decades. Ray Charles, Willie Nelson, B.B. King, The Ramones, Bruce Springsteen, Black Sabbath, Joan Baez, Jackson Browne, Peter Gabriel, George Clinton … they've all played here amidst 1920's Mission Style architecture ambiance. a ten-minute drive from downtown at most — there's the Ventura Music Hall. Big artists in a small venue. As of this writing, Switchfoot, Aaron Lewis and the Stateliners, The Fabulous Thunderbirds and Ricky Montgomery; they're all coming to play the Ventura Music Hall.

A big taste of quiet, beers around the fire, shared memories and made memories. Plus insanely beautiful hiking, sea kayaking, and little tiny foxes.
Or Hop on an Island Packers Boat for a Day Trip to Santa Cruz Island
magical dolphins – and, if the season is right – everything from gray to blue whales. Once you're there, hike some of the most beautiful seascapes you'll ever see.
Go Sea Cave Kayaking While You're Out on Santa Cruz Island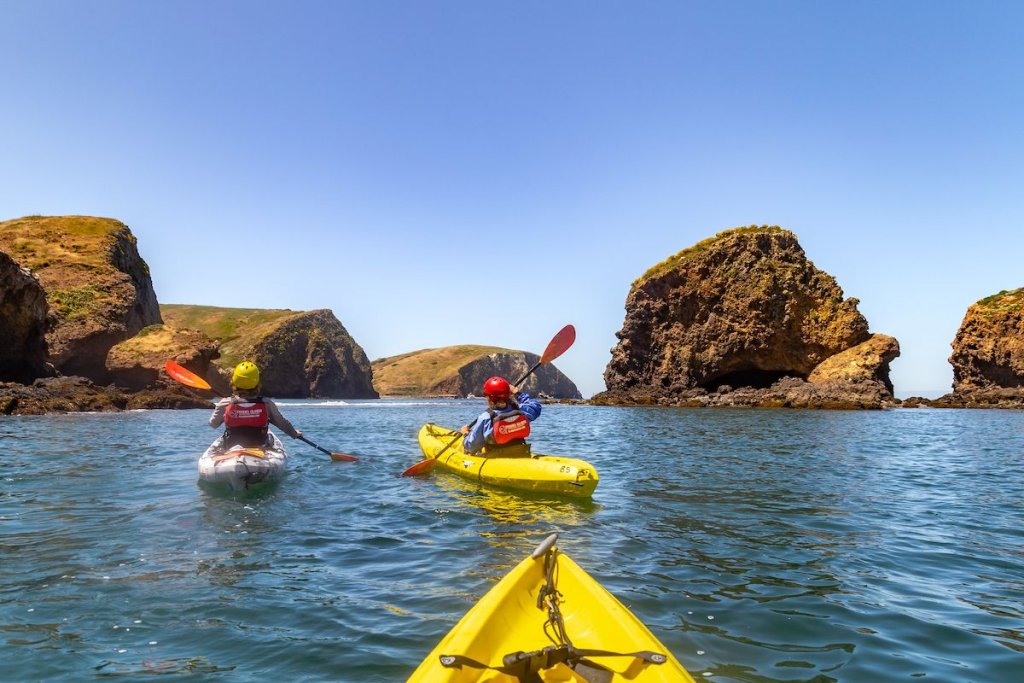 Kayaking with Santa Barbara Adventure Company is an adventure like no other. Paddling into a sea cave is like descending into the throat of some softly breathing beast. You'll need to sign up ahead of time, but it's easy to do.
Play Golf Beneath Sunny Blue Skies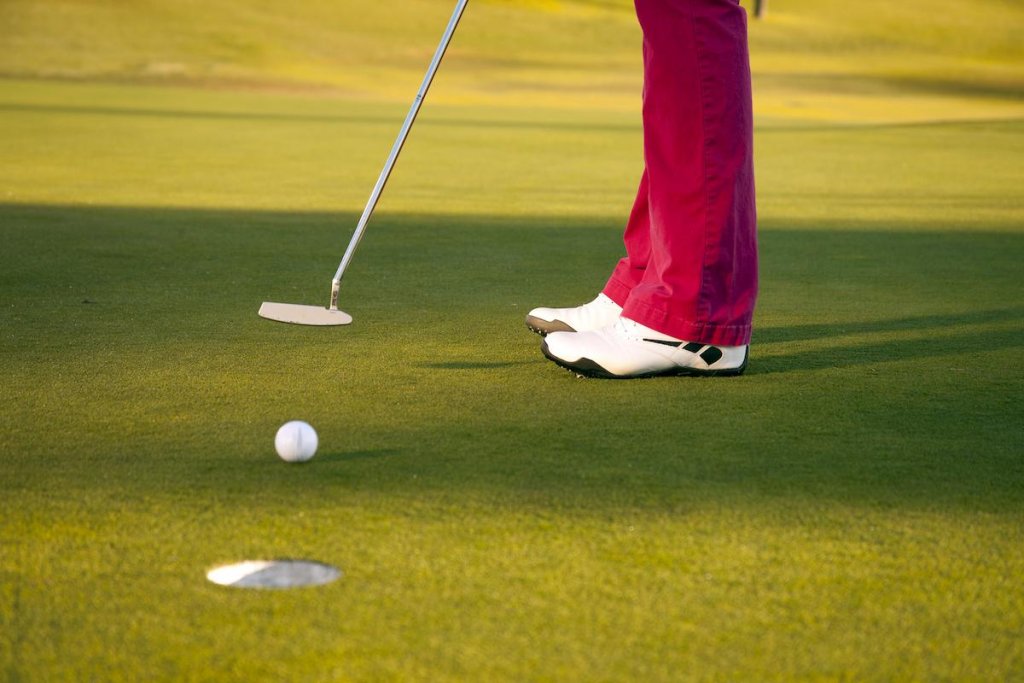 From the William Park Bell and Forrest Richardson designed Buenaventura Golf Course

, to Olivas Links, the course named one of the "Best Municipal Courses in the Nation" three times over Golfweek Magazine, Ventura has your golf fun. Looking for something decidedly affordable and low-key? Try Saticoy Regional Golf Course. Or maybe goofy golf? Mini golf at Golf 'N Stuff is a hoot.
Drink Beer
Why should marriage change any of your loves? Post golf (or just skip the golf), lie about your golf game over a cold craft beer at any one of our dozen-plus craft breweries. Keeping it short — because we know you're already thirsty — Ventura has become a craft beer epicenter. Ventura plays a craft beer symphony, perfectly blended and played on your tongue, courtesy of local brewers who relish the words experiment, fun, and "what box?".
How about this for innovation? Rent a limo and have someone drive you to as many breweries as your crew can handle. There isn't an official trail because Ventura isn't much for official. Plot your own. Here's a map.
Go Wine Tasting
Plan B Wine Cellars are fun choices. Old Creek Ranch Winery has lovely outdoor seating for any size party beneath quiet oaks and between, yes, wreaths of grape vines. At The Cave, you can pair wine tasting with delicious meals. The Twist on Main often combines wine tasting with great jazz.
Get a Group Surfing Lesson
Sitting on top of the world doesn't begin to describe the thrill. Ventura has so many great surf instructors. Looking for a good surf instructor in Ventura is like looking for a dancer at the Bolshoi Ballet.
Go for a Bike Ride Along the Beach
Ventura Bike Depot also rents all kinds of bikes — and offers plenty of great local advice.

The prettiest ride is north along the beachfront. Stop to watch the surfers performing aerial acrobatics.
Hike the Ventura Botanical Gardens
The Ventura Botanical Gardens offer a lovely high-in-the-hills views of the town — and a grand sweep of Pacific Ocean. A great way to get a literal overview of Ventura's beauty.
Explore the Street Murals along Ventura Avenue
The street murals by Ventura artists are colorful and beautiful and line Ventura Avenue, indoors and out. Also all along Ventura Avenue, some of best – and most affordable – Mexican food on the planet. Taquería Tepatitlán

is a great place to start. No better place for lunch, or albondigas soup, anywhere.
Play and Eat at Ventura Harbor
Pose with fancy straw hats at Hats Unlimited

. Rent kayaks or pedal boats at Ventura Boat Rentals and slide through the sunshine past gleaming yachts and slick sea lions.) Enjoy fresh-off-the-boat seafood at Andria's Seafood Restaurant and Brophy Brothers Seafood Restaurant. Don't miss the best cones you've never had at Coastal Cone; the owner may be the Da Vinci of ice cream.
Host Your Own Cornhole Tournament at Arroyo Verde Park
You bring the cornhole paraphenalia, Ventura will provide the park. Arroyo Verde Park

has swaths of green – plus, if you get eliminated from the tournament early, lovely hiking trails with panoramic ocean views.
Go Whale and Dolphin Watching
Have you ever seen a gray whale? A blue whale (the largest creature on Earth, a blue whale's tongue is the size of an African elephant)? A pod of thousands of dolphins? Island Packers

will take you to see the magic. No guaranteed sightings, but, in certain seasons, your odds are very good, especially when it come to dolphins.
Watch Car Racing Beside the Sea
The Ventura Raceway

offers fast and furious thrills. From Sprint Cars, to Mod Lites, to Hobby Stocks and Sport Compacts, and, yep, Demolition Derbies; the lot of them on a banked dirt track beside the sea at the Ventura County Fairgrounds. Might be the roaring engines. Might be your heart.

Plot a Waypoint Takeover
Pamper Yourselves with a Spa Day
No better place than Coastal Skin Care Day Spa

. Facials, therapeutic massage, brow design, it's all here.

Things to Do


Family Fun

Ventura Shopping

Music & Nightlife

Arts, Culture & History

Pet Friendly

Hotels
Outdoors


Beaches & Surfing

Biking & Hiking Trails

Bird Watching

Golf
Food & Drink


Restaurants

Outdoor Dining

Wineries, Breweries & Distilleries

Happy Hours
Discover More
Get to know Ventura, and discover the best things to do around the city.
Ventura Partners With