Posted: Friday, Aug 12th, 2022
Where Can I Find a Great Happy Hour in Ventura?
Where Can I Find a Great Happy Hour in Ventura?
Ah, Happy Hour. Two simple words that cue, well, so much happiness.
Happily, Ventura has more than its share of happiness – and great Happy Hour discounts. Places where you can get delicious food and Happy Hour drinks for, yes, less. And Ventura's Happy Hours, like Ventura, aren't confined to tradition. Most Happy Hours offer a narrow window and hours that expect you to leave work early, or quit work entirely. But not Ventura.
How many places offer Happy Hour all day Thursday?
Or Happy Hour on Fridays from 8 pm to 12 am, when you're actually out?
Or all weekend long?
Or Whiskey Wednesdays?
Or clam chowder for $4? Because it's not just about drinks.
Ventura doesn't do anything conventionally, including Happy Hours at our drinking and dining establishments.
See for yourself.
Because that's that happiest way to approach not just Happy Hour, but life.
First, Drink in a Brief Happy Hour History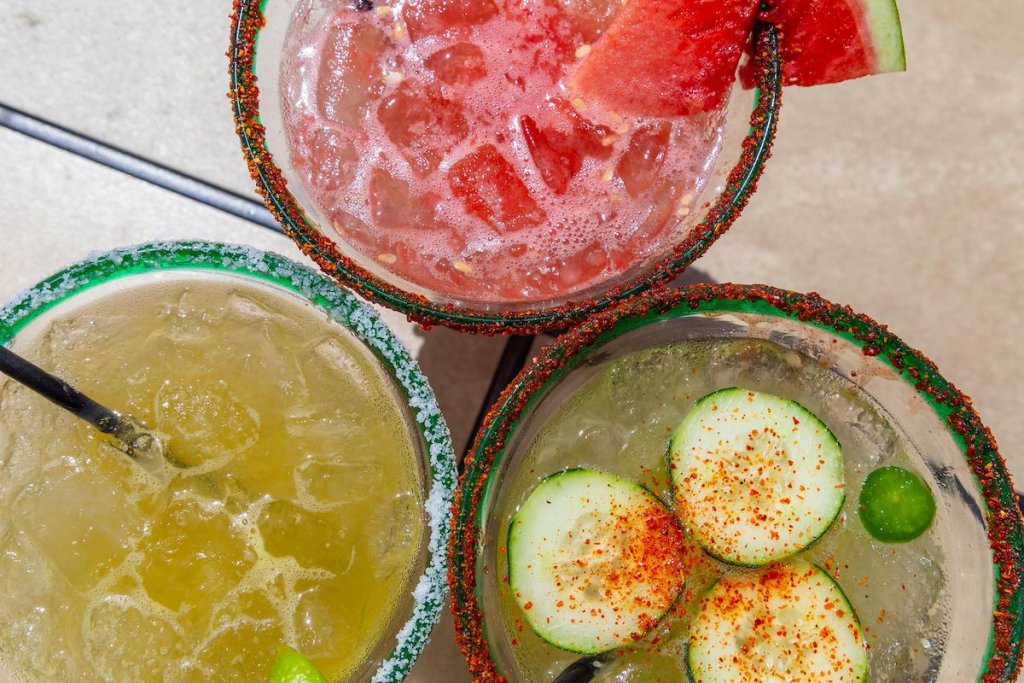 Ever stop to wonder how Happy Hour actually began? Befitting Happy Hour, the origins are somewhat (lots) hazy, but the term "happy hour" goes way back. In The Merchant of Venice, Lorenzo says to Portia "Fair thoughts and happy hours attend on you." Not sure if there's a better wish. Extensive research (well, maybe some brief googling) indicates a 1914 "Happy Hour Social" on board the U.S.S. Arkansas, with a group of "home makers" coordinating said hours. Apparently Naval higher ups were quick to squash this, issuing General Order 99, stating "the use or introduction for drinking purposes of alcoholic liquors on board any naval vessel, or within any navy yard or station, is strictly prohibited." Naval Happy Hours, of course, continued unofficially.
There is no denying us our happiness. Witness Prohibition. When The Volstead Act was passed, everyone stopped drinking for 13 years. Well, officially. In reality Americans actually drank plenty – just secretly, often in "speakeasies." If you wanted to go out to dinner, which well-heeled men and ladies were wont to do at the time, they couldn't pair drinking and dining. So they drank together secretly before going out publicly, in a kind of Happy Hour fest of rapid intoxication and, possibly, taffeta.
The term "Happy Hour" stumbled into its unofficial 'cheap discount drinks' meaning somewhere in the late 1940s or early 1950s, possibly owing to well-deserved post World War 2 revelry and the return of a normal work-home life.
And so Ventura continues the proud Happy Hour tradition. Discounted drinks and food served at a host of Ventura restaurants and bars, often, in true Ventura style, outside on sunshine swamped patios.
Where Can You Get Great Happy Hour Food and Drink Deals in Ventura?
Where can you get great Happy Hour food and drink deals in Ventura? We've rounded up a smattering of Happy Hours for you. The list below is by no means comprehensive – if you know some great Happy Hours, let us know – but it's a fine start.
Ventura's Summer 2022 Happy Hours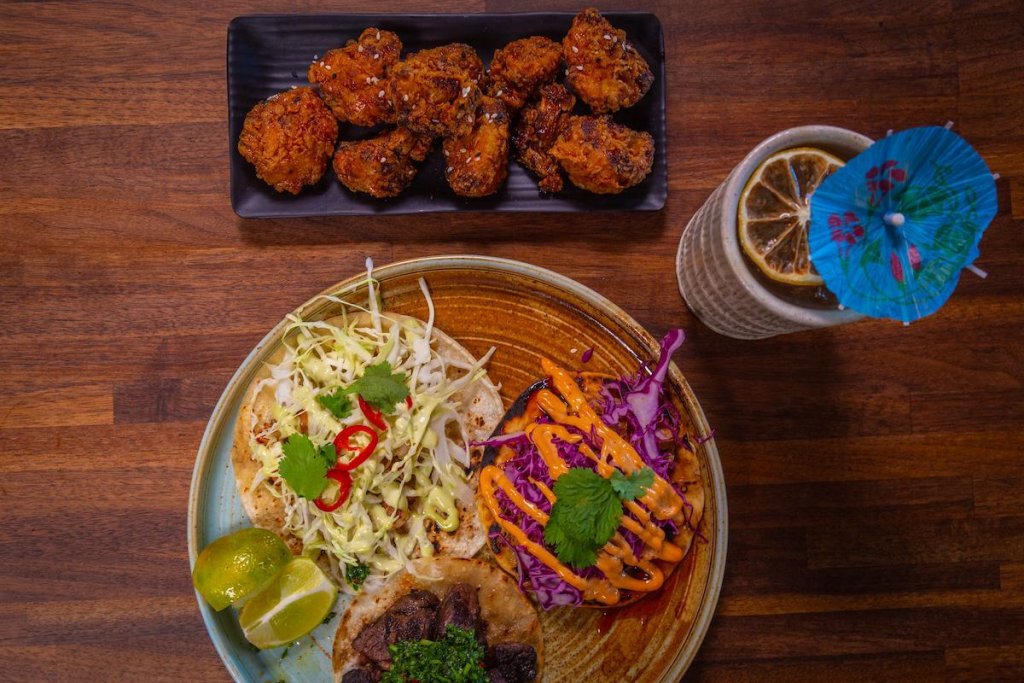 Tuesday through Friday from 4 pm to 7 pm. They call it, cleverly, "$7 until 7." $7 cocktails (Margaritas, Manhattans, Old Fashioneds and more). $7 liquor and one mixer (Tequila, Gin, Whiskey, Vodka), $7 wine pours, $7 food (including Loaded Fries and K-Pastor Tacos), and, whoops, $5 beers.
Fridays from 8 pm to 12 am (yes, when you are normally out), two-for-one well drinks, beers, and wines. Sundays from 10am until 4 pm, $14 bottomless mimosas and $3 off all food.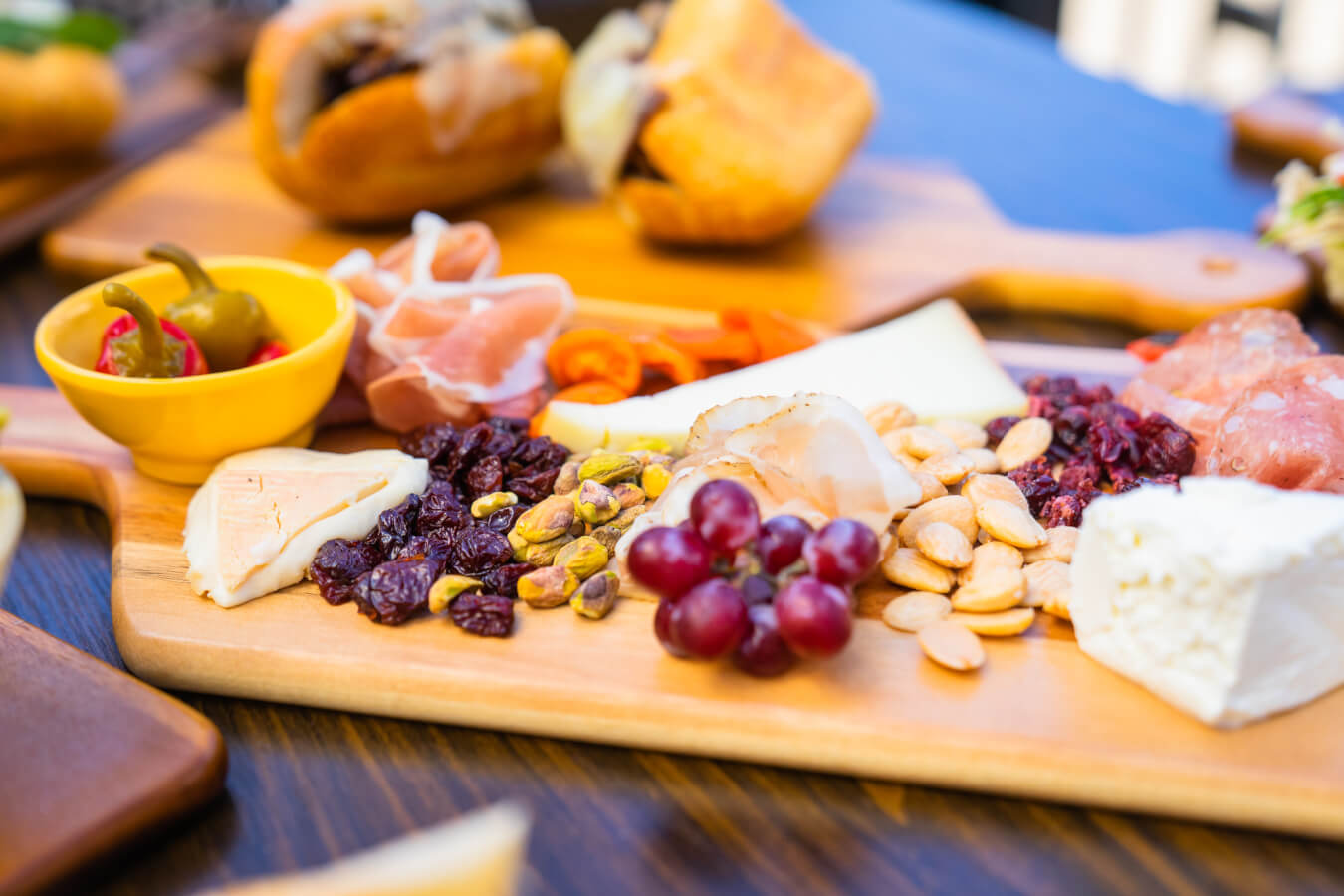 Every Saturday and Sunday, from 3 pm to 5 pm, they have a sips and small bites menu with $2 off cocktails, beer, and wine. Accompanied by live music.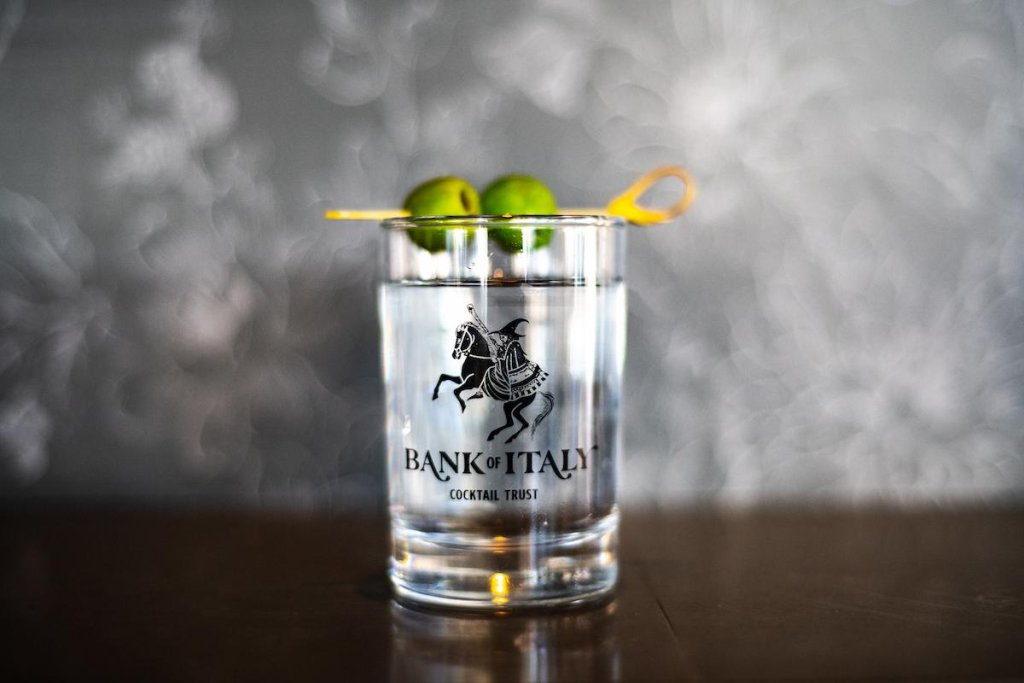 Some fun here. Yes, Monday through Friday from 4 pm to 6 pm, conventional – and great – Happy Hour specials; reduced prices on amazing cocktails like Giuseppi's Americano ($9) and Amaro Daiquiris ($9), plus tasty, and somewhat avant garde snacks liked smoked mussels ($10), roasted garlic mackerel ($10), and tasty cheese boards ($14). On Monday they up the ante with "Montenegro Mondays." Maybe start with an M&M shot for $5. That would be Montenegro and Mezcal.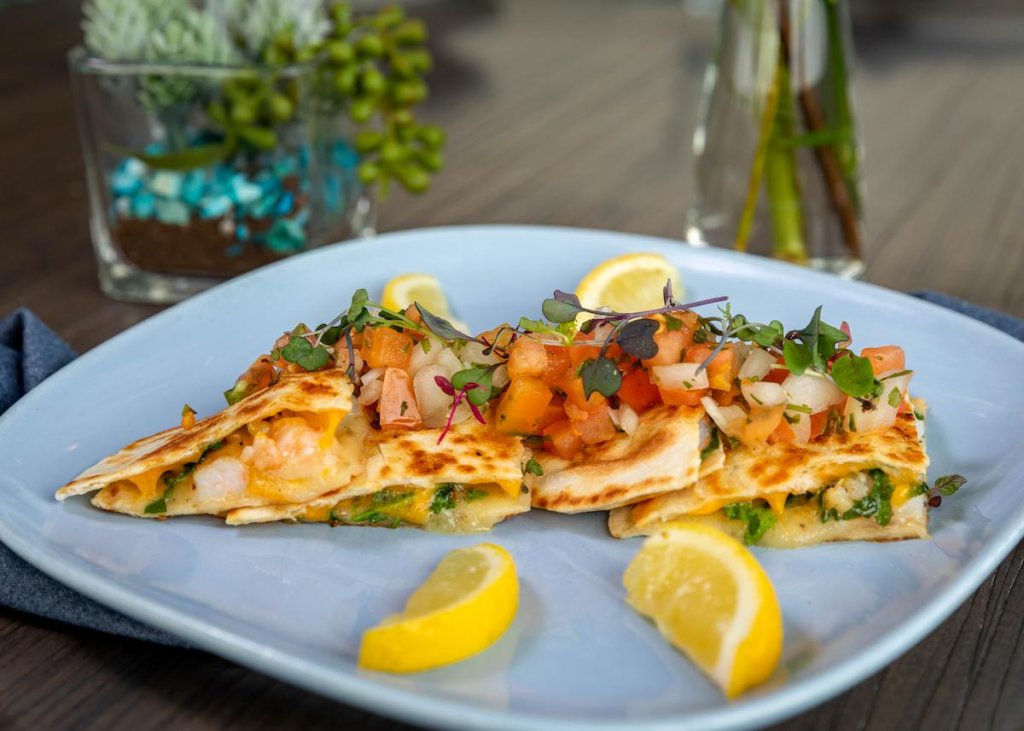 Their Happy Hour runs Wednesday through Sunday from 3 pm to 6 pm, and it contains all kinds of fun. Tasty cocktails – try the House Margarita – fo $8, well drinks for $5, pint beer drafts for $5, house wine for $5 and all kinds of tasty discounted eats; ranging from $9 to $13. The Sesame Ahi Sliders ($11) are phenomenal and the Coconut Shrimp (with fries; $13) is unforgettable too. Added plus – Happy Hour is often paired with a show-stopping sunset view, soft pastels spreading themselves over the boats and the harbor waters. Water's Edge is, yes, right on the water's edge at Ventura Harbor.
Happy Hour Monday through Thursday from 3 pm until 5:30 pm. Beers, wines, and micheladas for $7 and under, cocktails (Moscow Mule, Lemon Drop, Margarita and more) for $10, and tasty discounted food – including carnitas or fish tacos ($5), chicken or chorizo nachos ($9), and ceviche ($9).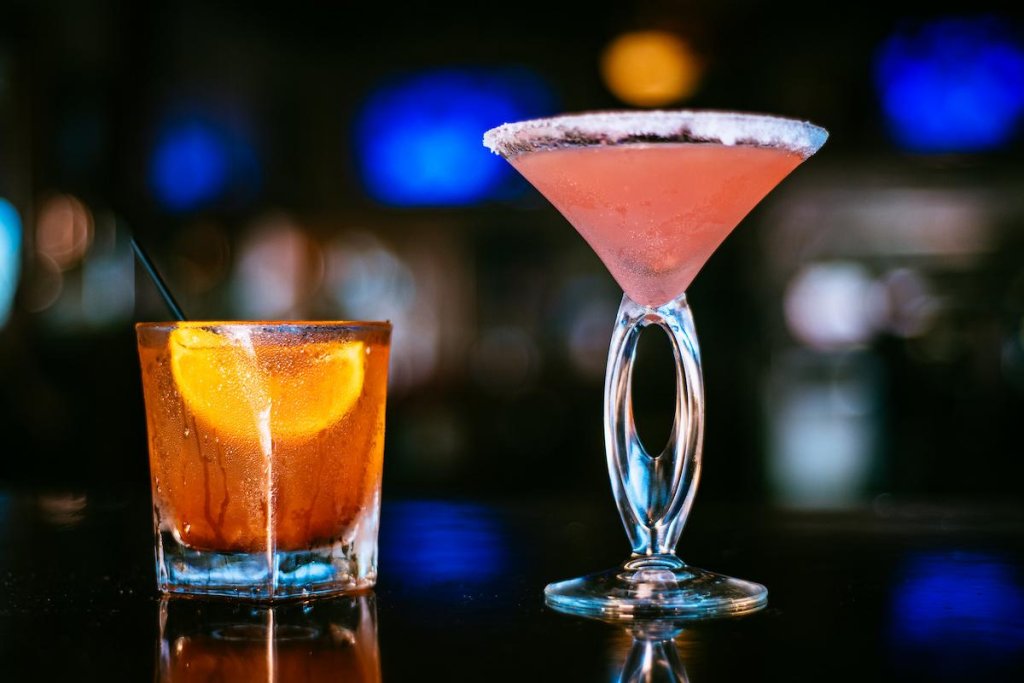 Happy Hour here runs Tuesday through Friday from 4 pm until 6:30 pm. A wide range of appetizers starting at $4.50 and drink deals starting at $4.75. Yep, you read that right. Plus, Happy Hour often includes – or drifts easily into – great live music. And, keeping with the Happy theme, there's no cover charge.
The Irish enjoy Happy Hour just a wee bit. A few steps away from Winchester's (nothing in Ventura is far), Dargan's Happy Hour runs Monday through Friday from 3 pm to 6 pm, with, take note, Happy Hour all day Thursday. Ahhh, thirsty Thursday. $1 off draft beers, house wines, well drinks and appetizers.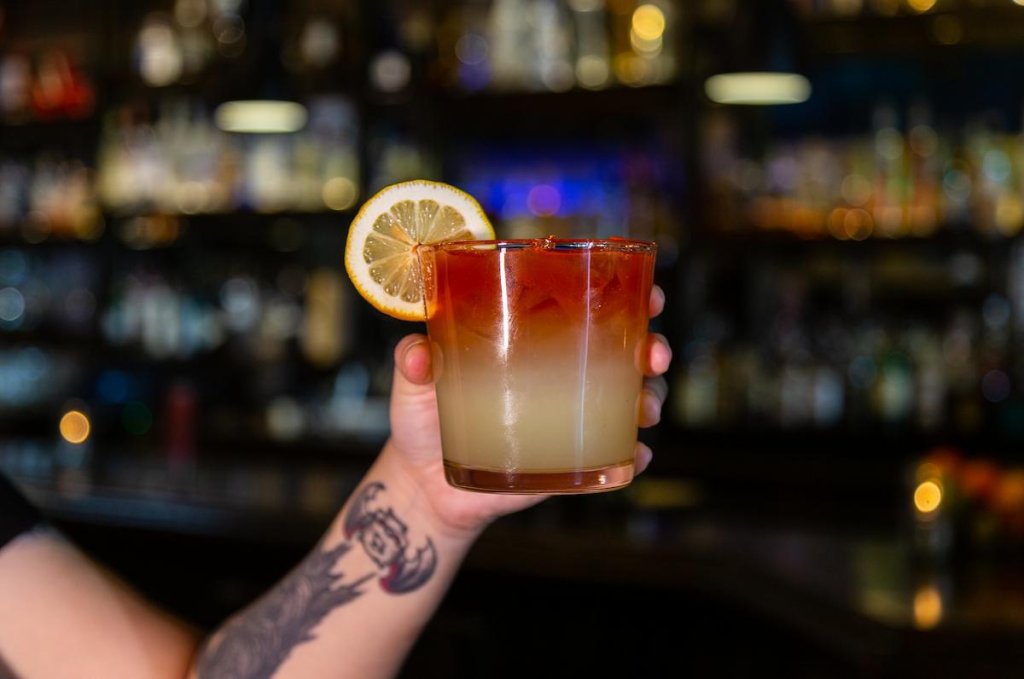 Happy Hours here from from Wednesday through Friday from 4 pm until 7 pm. $2 off draft beer, $6 glasses of wine, $6 well drinks, and flights of tequila trios, $8 to $9 off the normal price. Also wise to make note of Whiskey Wednesdays. Flights of whiskey trios, also at happily reduced prices. And, post Happy Hour, you might want to stay seated. No place does live music better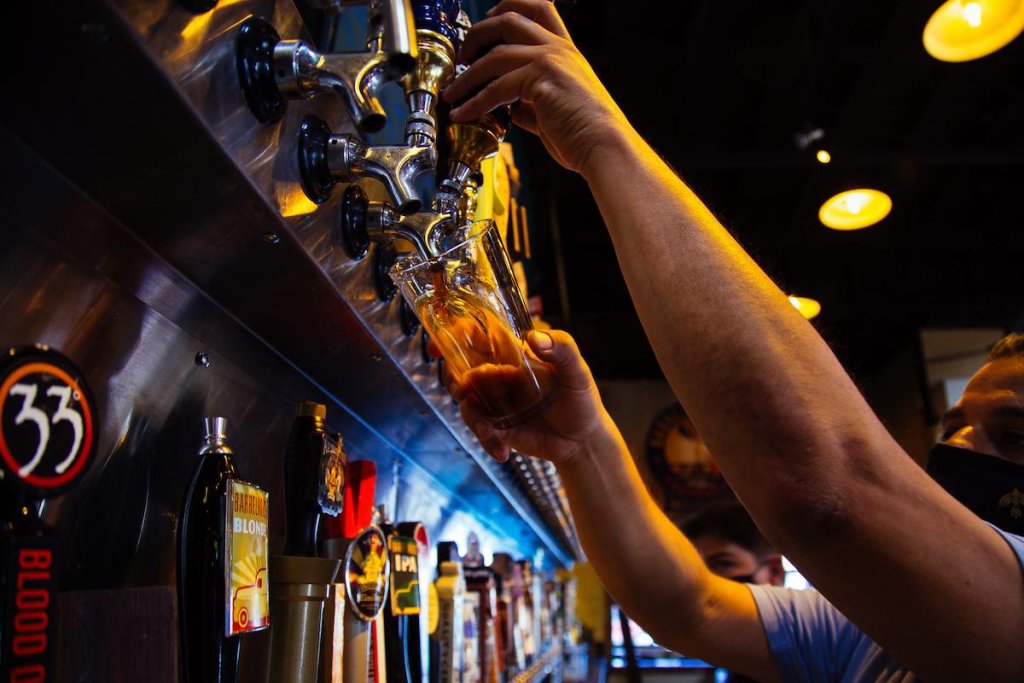 Five is the number to remember. Monday through Friday, from 3 pm to 6 pm, Barrelhouse beers are $5, $5 glasses of wine, and $5 cocktails, including Moscow Mules, Whiskey Sours, and Gin and Tonics.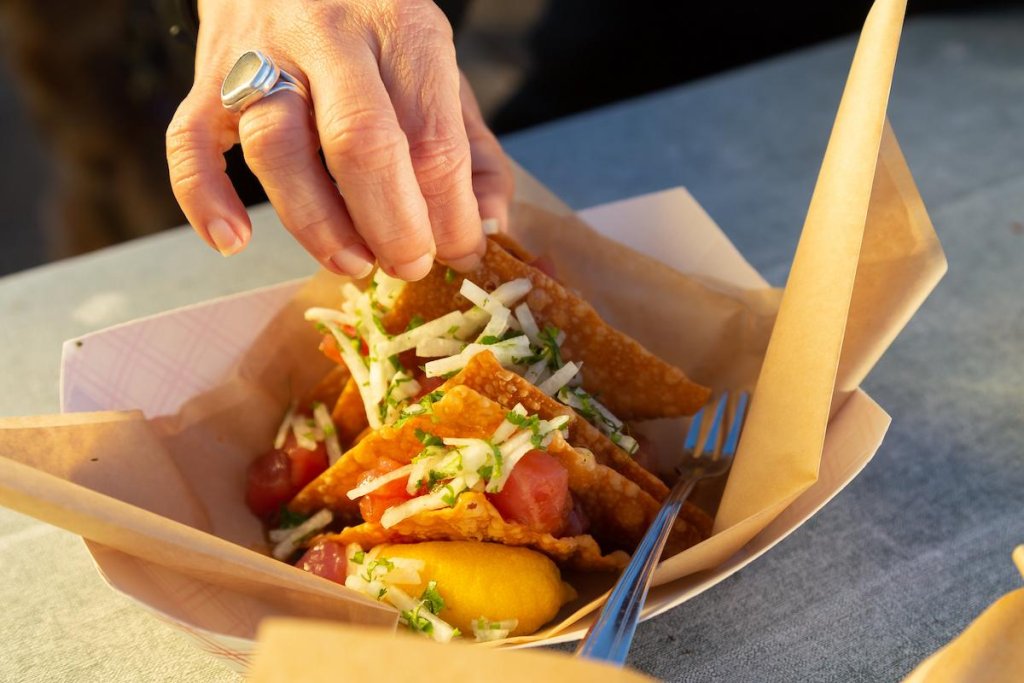 Happy Hour Monday through Thursday from 3 pm until 6 pm, and, additional happiness, a reverse Happy Hour on Friday from 7 pm to 9 pm. $3 and $6 beers, house wine by the glass ($5) or bottle ($20), well cocktails ($5), and hard seltzers ($6). Paired with some great seafood specials; including clam chowder ($4), Poke Tacos ($10), and a tasty Shrimp and Crab Quesadilla ($10). And you can't beat the breathtaking ocean view from the Ventura Pier.
Yep, Happy Hour every day from 5 pm until 6:30 pm – and, make a note, on Mondays Happy Hour goes all night (from 5 pm until 10 pm). Happy Hour price cocktails include old fashioneds, martinis, daiquiris, and margaritas – plus beer specials and $9 glasses of white, red, and rose wine. A creative Happy Hour food menu changes regularly, but might include the likes of oysters, halibut rillettes, black garlic chicken wings, or a pimento cheese plate with bread and butter, pickled jalapeños, and Ritz crackers. Ahhhhhhhh.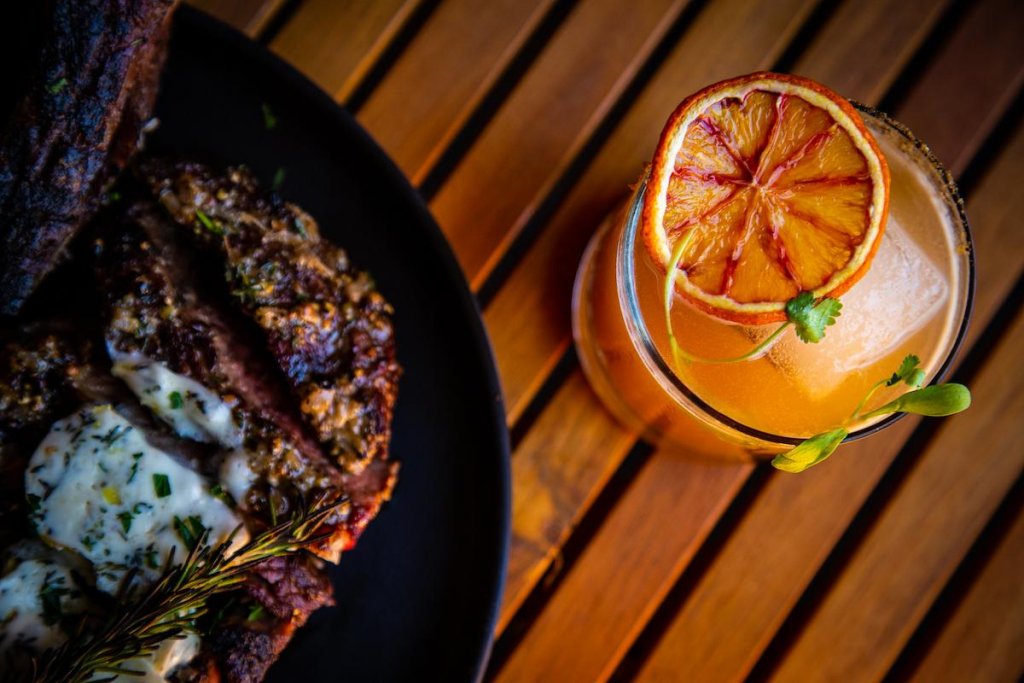 Daily Happy Hours from 3 pm to 6pm, but that's just the broad stroke basics. Read the fine print, and you'll see they offer Happy Hour all day on Mondays. "Neighborhood Wednesdays" offer 25% off after 6 pm. On "Thirsty Thursdays" you can get half off on select bottles of wine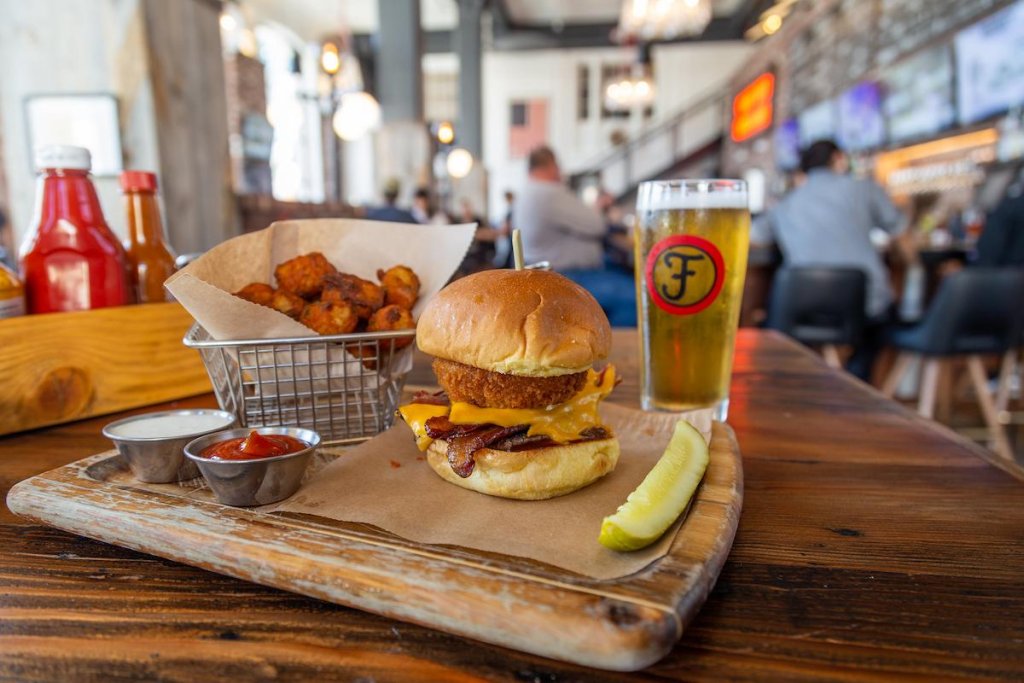 Happy Hour, Monday through Friday from 3 pm to 5 pm. To whet your whistle, think 30 beers on tap.
Things to Do


Ventura Shopping

Music & Nightlife

Arts, Culture & History

Pet Friendly
Outdoors


Biking & Hiking Trails
Food & Drink


Restaurants

Outdoor Dining

Wineries, Breweries & Distilleries

Farmers Markets

Happy Hours
Discover More
Get to know Ventura, and discover the best things to do around the city.
Ventura Partners With