Posted: Thursday, May 31st, 2018
Ventura Weather: What to Expect Each Season
blog by Sing Weist and Visit Ventura
top image by Bobby Do Right
The Washington Post ranked every county in America by scenery and climate and found that "the absolute most desirable place to live in America" is… drumroll, please… Ventura!!
The index combines "six measures of climate, topography, and water area that reflect environmental qualities most people prefer." Those qualities, according to the U.S. Department of Agriculture, include mild, sunny winters, temperate summers, low humidity, topographic variation, and access to a body of water.
A little about Ventura's Climate
Midway between Malibu and Santa Barbara, off California's Highway 1, Ventura enjoys envious weather year-round with an average of 273 sunny days per year. Days are neither too cold nor too hot. July highs average 79 degrees and January lows average 46. The perceived humidity level in Ventura, or the percentage of time during which the weather feels muggy, is 1% of the time throughout the year! While nationwide American cities average 39 inches of rain and 26 inches of snow per year, Ventura's average is 17 inches of rain and zero inches of snow. In Sperling's comfort index of comfortable year-round climate, Ventura scores 84 out of 100 points, 30 points above the US average at 54. It's no surprise that many come to visit or embark on a staycation in Ventura.
Here is what to expect during each season.
Spring in Ventura
When visiting Ventura during spring, expect highs in the 60's with a sprinkle of mid to high 70's every now and then and lows in the 50's. This season brings frequent cloudy skies often referred to as May Gray or June Gloom paired with a cool ocean breeze in contrast to surrounding destinations like Arizona, Nevada, and Texas that already start to heat up. This consistent breeze creates an awesome environment for kitesurfing and the cloud cover protects the hills from the sun that beams down on them the rest of the year. In fact, spring is the ultimate season for hiking the hills that enclose this small beach town.
Hiking in Spring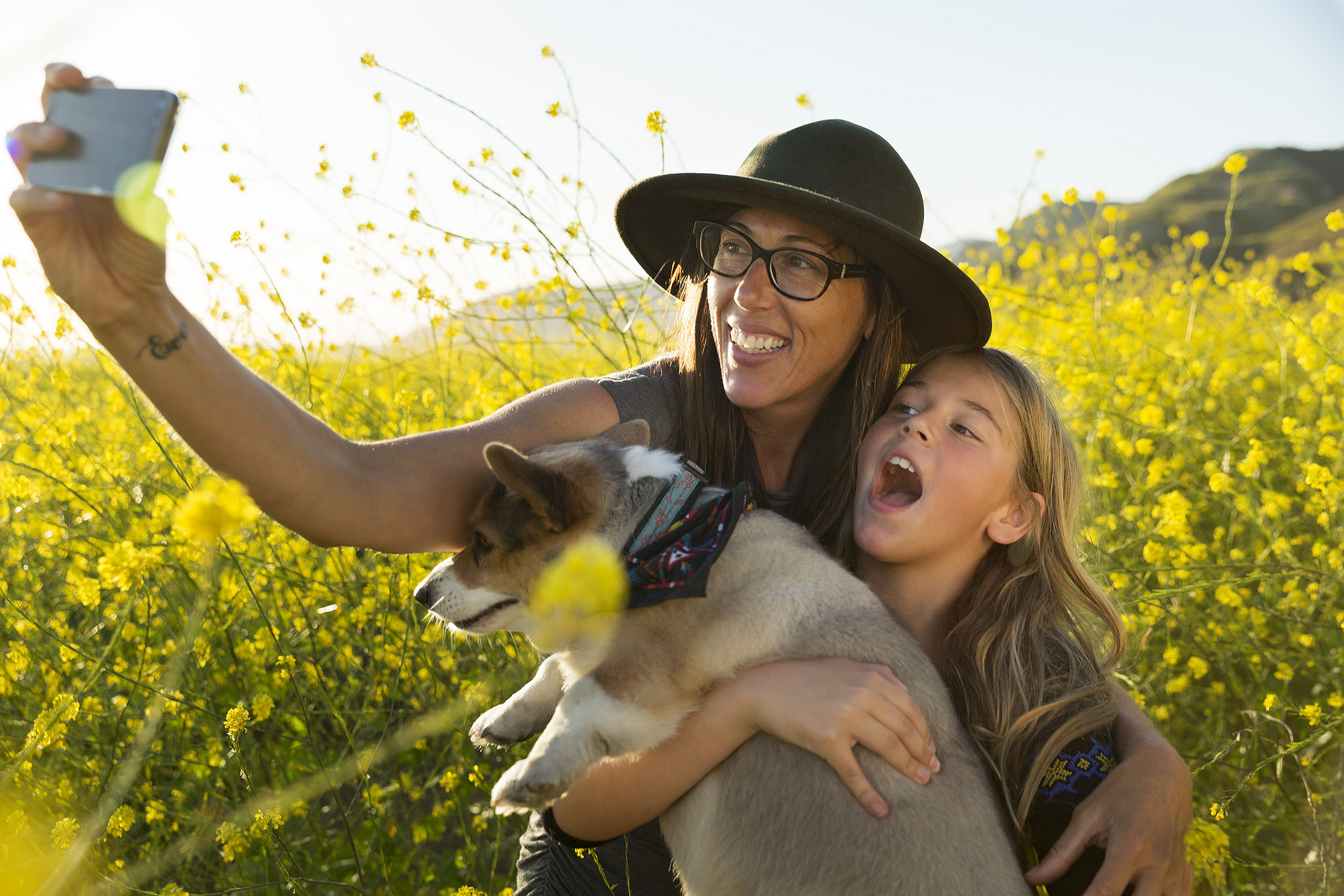 There's beauty everywhere you look with a variety of wildflowers and cacti in bloom. It's the greenest time of the year in Southern California's usually golden hills. Spring is especially magical at Channel Islands National Park where there are fresh green grasses adorned with blooming wildflowers, nesting seabirds and western gulls, and brand new chicks and island fox pups discovering the islands for the first time themselves.
Downtown Ventura is perfect for a cloudy or warm day stroll with multiple coffee shops and outdoor dining options where you can enjoy a refreshing beverage after a long day of exploring boutique and antique shops. On Saturdays, enjoy the local farmer's market on East Santa Clara street. It is open from 8:30 to 12:00 pm. The farmer's market lot is lined with white tents offering fresh fruit, produce, flowers, and delicious kettle popcorn.
Summer in Ventura
If you plan on visiting Ventura during summer months, expect highs averaging 76 degrees and lows averaging 61. Though you may still catch a marine layer in the mornings, it usually burns off by noon. July is the driest month of the year and averages 0% chance of precipitation. The weather rarely tops the 80's, but even then, just grab your bathing suit and cool off at the beach. Venturans often hear stories about that heat that makes their neighbors to the east want to escape. With a coastal breeze that never fails to come through and a variety of craft brews on hand, summer days in Ventura are the perfect escape.
During the summer, Venturans count on over 14 hours of daylight with the earliest sunrise around 6:00 am and the latest sunset around 8:00 pm leaving tons of time for fun! Take a leisurely stroll down the pier, with picturesque views of the ocean stretching for miles, and the salty breeze blowing in your hair. The Ventura boardwalk is filled with rosy, sun-kissed faces from the sun, and sand sprinkled streets that glisten like speckles of glitter when seen from afar. Umbrellas are scattered across the beach and body-boarders eagerly wait for the whitewater, ready to catch a wave or two.
Summer Whale Watching in Ventura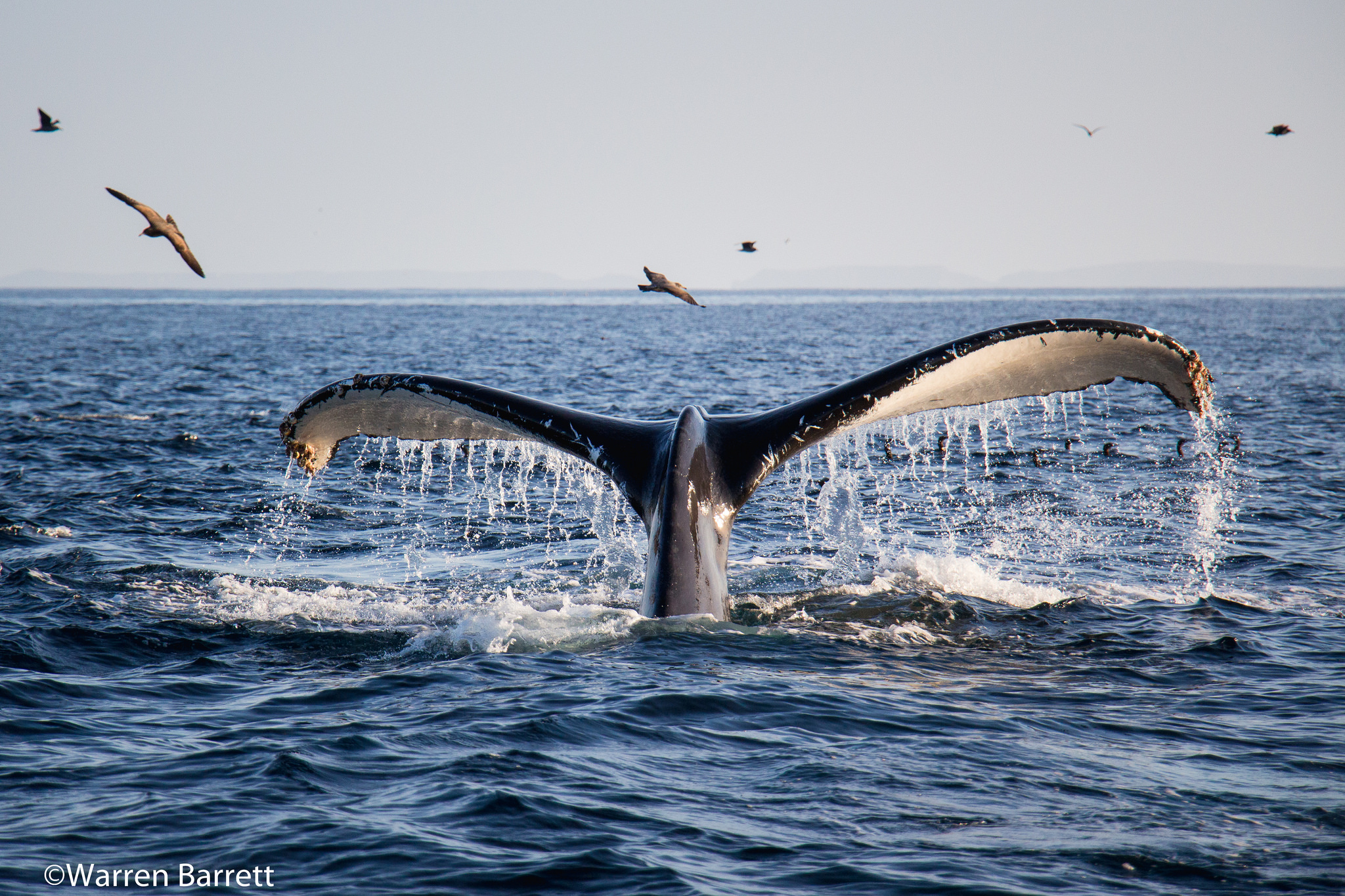 If the world's largest mammals peak your interest, summer is the best time to see the largest congregation of blue whales in the world hanging out around Channel Islands National Park and Marine Sanctuary. An estimated 10% of the world's blue whale population can be seen in the feeding grounds between June and September. If splashy whales are more your style, keep an eye out for the many humpback whales that make the coast off Ventura their summer playground.
Autumn in Ventura
September and October feel the most like endless summers. Average highs stay above 72 degrees and lows begin to fall averaging 57 degrees, perfect for that crisp fall morning feeling. Skies are mostly clear and chances of rain stay below 10%. October is famous for having Santa Ana winds; strong, dry, down-slope winds that originate inland. They create some of the best surfing conditions of the year with exciting swells along the coast that call surfers from all over. Early fall is also considered the best time for snorkeling, diving, kayaking, and swimming with ocean temperatures averaging 64 degrees and water visibility reaching up to 100 feet.
Diving in the Fall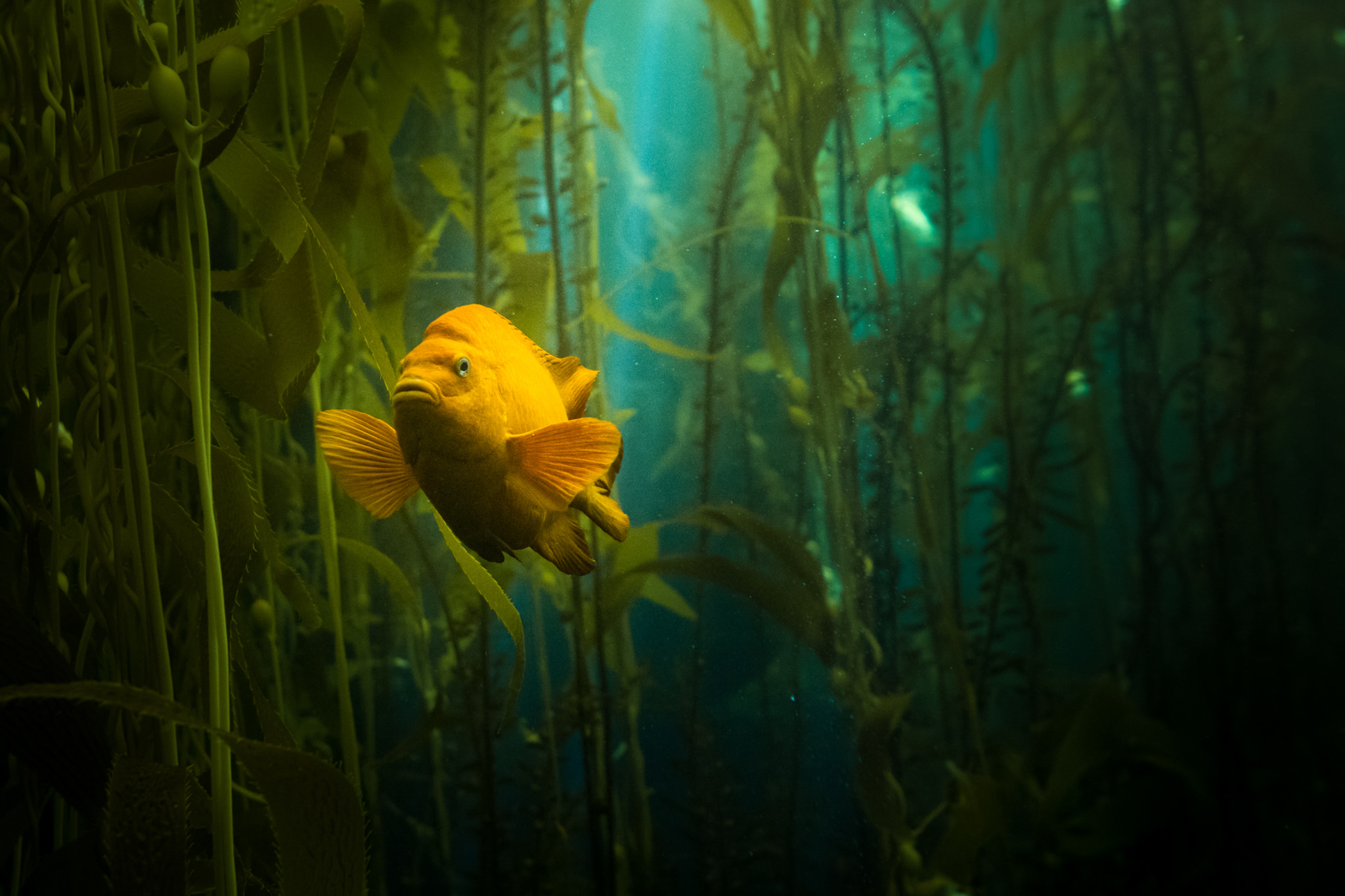 The kelp forests surrounding Channel Islands National Park and Marine Sanctuary are bucket-list dive sites and the fall is one of the best times to see them. With kelp reaching heights up to 120 feet, and the best visibility of the year, divers can expect to find rocks covered in colorful bouquets of sea anemones, starfish, and garlands of hydrocoral, sponges, and sea fans. Hidden in the rock fissures and crevices, divers can spot moray eels, octopus, abalone, rock scallops, California spiny lobsters, and a host of other sea creatures. Giant black sea bass weighing in at 500 pounds, or halibut, lingcod, vermilion rockfish, calico bass, and bat rays are other familiar sights. The most playful swimmers are always the seals and sea lions while the most splashy swimmers are the migrating gray, blue, and humpback whales, and schools of dolphins crossing the channel.
Winter in Ventura
When you visit Ventura during the winter, anticipate cooler temperatures in the mornings and the evenings. Highs average 64 degrees and lows average 46. Ventura enjoys an average of 10 hours of daylight in the winter with the latest sunrise around 7:00 am and the earliest sunset around 5:00 pm. February is the wettest month of the year and averages about 22% chance of precipitation while the entire year averages a total of 25 days of precipitation. On rainy days, Ventura still offers multiple activities for people to explore, while staying warm. Head over to the Museum of Ventura, and learn about Ventura's history. With multiple restaurant options: Thai, Seafood, Japanese, and breweries and wineries, there is something delicious to fulfill any craving. Enjoy a day of wine or beer tasting around Ventura, while still staying cozy.
Winter Sunsets
The best part of winter is the sunsets. It comes down to visible light, the earth's tilt, and the angle at which sun rays come through. During winter, light rays come from further away and have more particles to pass through. Since red and orange light rays have longer wavelengths than blue, it is easier for them to travel long distances without being scattered, thus their colors stand out. This is further amplified by the difference in speed with which air particles move during different seasons. According to NOAA, "Because air circulation is more sluggish during the summer, and because the photochemical reactions which result in the formation of smog and haze proceed most rapidly at that time of the year, late fall and winter are the most favored times for sunrise and sunset viewing over most of the United States." It's true, sunsets really are more colorful in the winter. If you're into ocean sunsets and photography, you don't want to miss them!
Winter Whale Watching in Ventura
Winter is also a fantastic time of year for whale watching off Ventura's coast as gray whales and their calves make their journey from nursery lagoons in Mexico to feeding grounds in the Arctic -one of the longest migrations of any mammal on earth. Every year of their lives they swim more than 10,000 miles roundtrip and they can be seen swimming past Ventura between December and April. Adult Gray whales average 35 to 45 feet in length, the same length as a school bus, and are speculated to live as long as 80 years old. While they're calves, however, they remain vulnerable to their predators. Cue the largest member of the dolphin family; the orca. These majestic 20-32 foot-long mammals are also most commonly spotted during the winter preying on gray whale calves.
Endless Summers
Whether you are traveling during winter, spring, summer, or anytime during the year, Ventura has an overabundance of activities to enjoy. With restaurants, hikes, shops, trails, and beautiful weather year-around, all you need to pack is your appetite for adventure.
Discover More
Get to know Ventura, and discover the best things to do around the city.
Ventura Partners With