Posted: Tuesday, Apr 21st, 2020
Ventura Keeps Beaches and Parks Closed, With Limited Access for Residents
by Visit Ventura
On Monday, April 20th, Ventura City Council voted unanimously to institute limited closures of Ventura's beaches and parks. What does this mean? All parking lots, playgrounds, athletic fields, tennis and basketball courts, restrooms and picnic areas are still closed. Large groups, picnics, and any other gatherings are still prohibited at beaches and parks. However, beaches and parks are now open to allow for walking,
hiking
,
jogging
,
biking
,
surfing
, and other recreational purposes. This limited access will continue as long as the public complies with social distancing rules and there are no group gatherings. Keeping it simple — think movement. The Council's decision was an attempt to balance residents' physical health and mental health.
"The council believes (this) is a good compromise which provides important access to local residents while at the same time restricting non-essential activities," Ventura Mayor Matt LaVere wrote in a
Facebook post
. "… If we can continue to comply with social distancing rules and avoid large gatherings, our parks and beaches will continue to be open on this limited basis for residents. Please, let's continue to use these amazing resources in a socially-responsible manner. This is how we will continue to stop the spread of COVID-19 in Ventura and protect the health of everyone in our community." The Council also instituted a "three strikes" policy. The Ventura police department can shut down parks if the public fails to comply with the rules. The first time a specific park is shut down, it will be for 24 hours; the second time that park is shut down, it will be for 48 hours. If a third closure is called for, the park will stay closed.
Ventura locals, you are this town. Yes, we live in a beautiful place, but you — our community — are what elevates Ventura to something very special. You know what we mean. 
Now we are in difficult times. And in difficult times — you know this too — we help each other. We make things better for everybody. We care.
With our beaches and parks now open on a limited basis, we here at Visit Ventura ask for your help — to make things better for everybody. Enjoy our beaches and parks (responsibly), but please don't post photos on social media. Please don't advertise our beaches and parks. These cautious, limited access reopenings are meant for us only. They are not an invitation for out of town visitors to come to our beaches and parks. One day we will welcome visitors with open arms. But that day can't be now. For everyone's sake.   
So many times you have helped us get the word out. In these wholly unique times, we are asking you to do just the opposite.
Capture those memories in your heart and spirit
.  Or keep the photo for just you.  
Thank you all for continuing our history of caring.
Marlyss Auster | President & CEO
And everything can change again depending on how things develop. If the public doesn't follow the limited closure rules, or if local COVID-19 statistics indicate that the beaches and parks should be closed again, they will be. So much is fluid. But one thing is certain. COVID-19 is still very much with us. We still need to stay close to home. We still need to stay apart. We still need to see all this with deadly seriousness. Because it is deadly. Around the world, thousands of people are still losing their loved ones. We all see the numbers. And we all know they aren't numbers. They are people. Mothers, fathers, lovers, children. We don't want to step back. The re-openings are not an invitation to flood our beaches and parks, and they are not a welcome to out-of-town visitors (we greatly look forward to that day, but we are not there yet). These cautious limited usages are an invitation for our residents to use the lovely outdoors responsibly. And to (continue to) think of others. Continuing to shelter in place as much as possible and continuing to stay away from each other are the two most effective ways to slow the spread of COVID-19 — and, equally/critically important, the best way to keep our local healthcare system from being overwhelmed.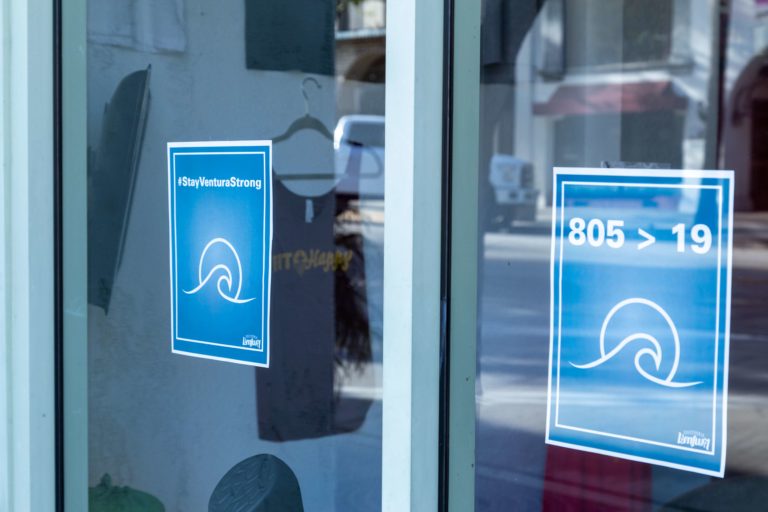 There is a lot of gray. We all hear it every day. What about this? What about that? Why can't we do x when other people are doing y? Yes, it is confusing. But here's the black and white. The less we move, the less the virus moves. And the more the community we care so much for remains safe and healthy. So please enjoy these new opportunities responsibly. You can watch the full discussion here. The discussion starts 29 minutes into the meeting.
Discover More
Get to know Ventura, and discover the best things to do around the city.
Ventura Partners With