Posted: Monday, Jun 15th, 2020
Ventura is Reopening — and There Are Many Things to Know …
By Visit Ventura
With California Governor Gavin Newsom's ongoing unfoldings, much in Ventura is now reopen. The Governor's most recent June 12th guidelines allowed Ventura County — which has met California's required health benchmarks — to allow hotel, campground, and RV Park stays, and to reopen family entertainment centers, museums, and winery tasting rooms. Among other things. It gets confusing because, let's be honest, these are strange, and often confusing, times. It is a different world. And here in Ventura, our town is doing its best to embrace caution, and always keep safety — for our visitors and our residents — front and center.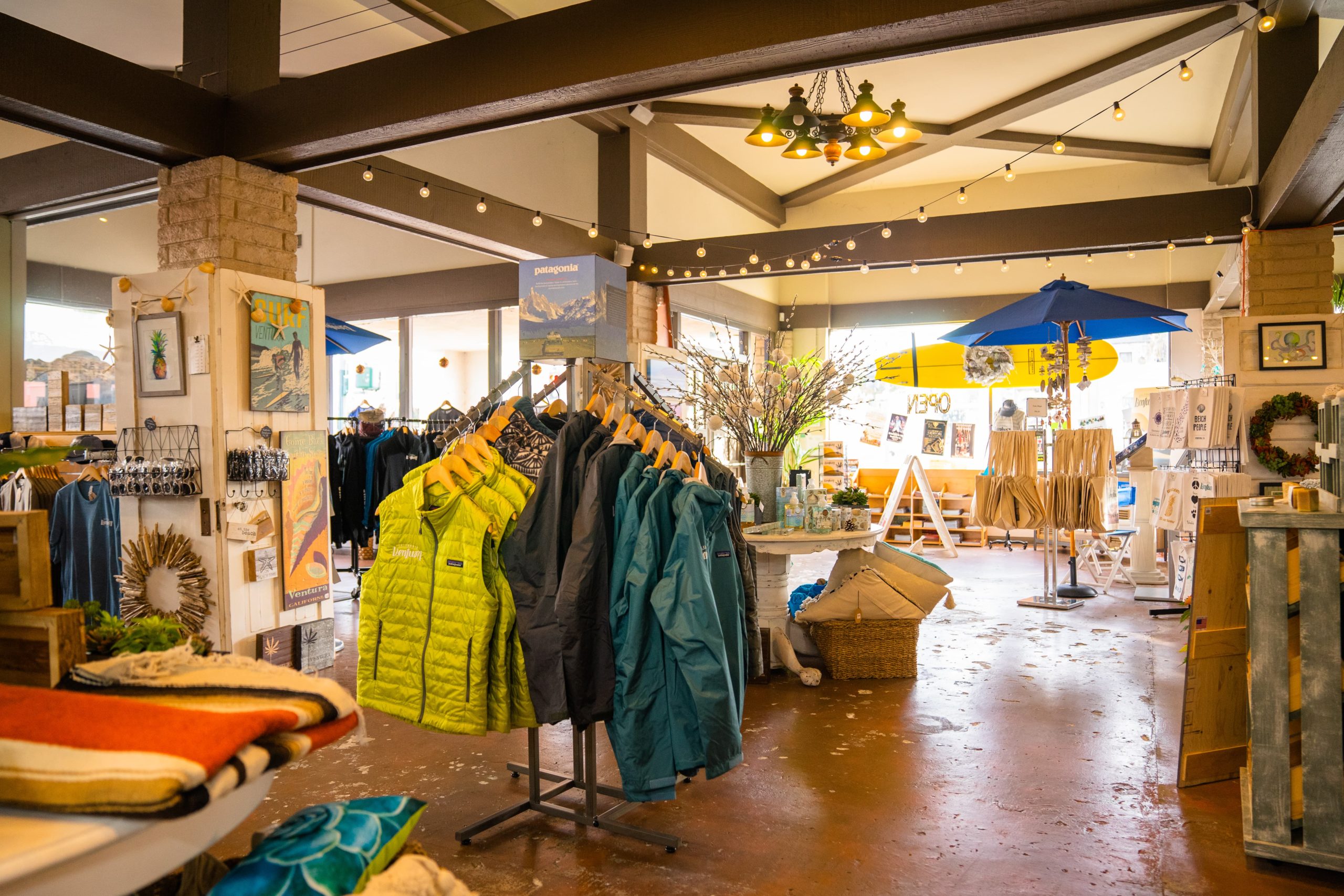 Here's the simple version of how things currently stand. Ventura's beaches are open. So are many of our hotels, restaurants, wineries, breweries and stores. Family Entertainment Centers are now allowed to be open — including bowling and miniature golf — but movie theaters, arcades and playgrounds aren't allowed to be open yet. Our own Ventura Visitors Center will open on June 17th — initially with limited hours (Wednesday through Sunday from 10 am to 3 pm; though our
online store
is open 24/7) — and we will always try to answer your questions as quickly as possible (please call 805-641-1400 or email
info@visitventuraca.com
). But there are also many caveats — because COVID-19 is still very much with us. For instance, Ventura's beaches and parks are now open — as long as the public maintains a safe physical distance of six feet and avoids congregating in large groups outside of their immediate household. Group games — volleyball, football, soccer etc — aren't allowed at our parks or beaches. Yes, RV Parks and campgrounds are now open, but under Governor Newsom's most recent guidelines, RV parks and campgrounds at the beach are allowed two-thirds capacity and RV parks and campgrounds not at the beach are allowed fifty percent capacity. And always, there is the accommodation for safety. Hotel rooms must be left vacant for 24 hours after a guest has departed. Six-foot social distancing everywhere. And in many places masks are either required or highly recommended. And if there is one certainty, it's that things will keep changing. Precisely why your best bet is to check with the specific business to see exactly what they are doing. To use an upbeat visual, think of a beautiful, slowly unfolding, many-petaled flower. And here in Ventura there are plenty of happy unfoldings.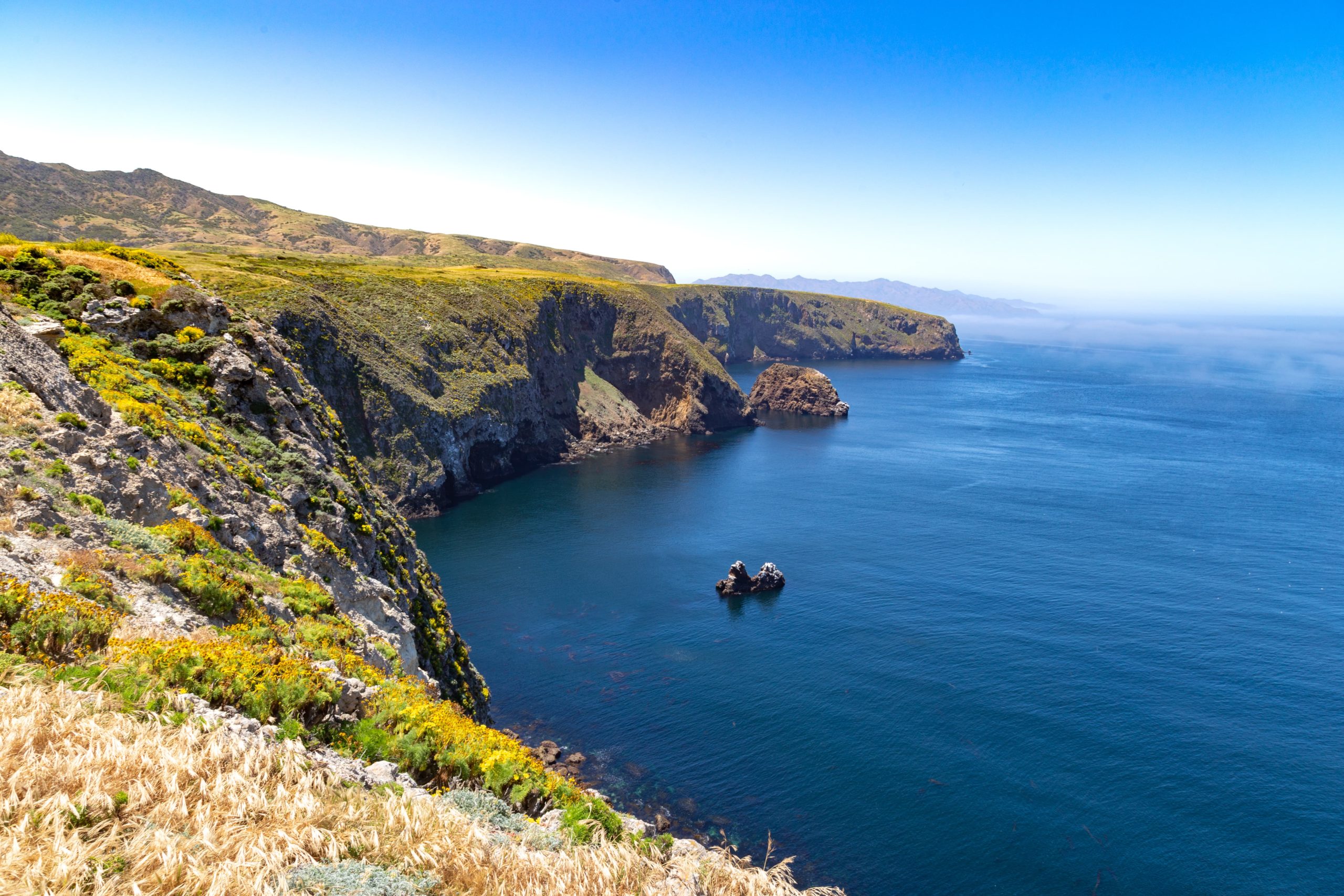 Starting with that fact that visitors and residents can, once again, visit the bewitchingly beautiful
Channel Islands
— and inhale the magic alchemy of Nature's splendor and serenity. On June 1st
Island Packers
again began running trips out to the Channel Islands. They currently offer trips to Santa Cruz, Santa Rosa and Anacapa Islands (day trips and camping), as well as three-hour island wildlife trips and six-hour whale watching trips. Yes, some things are different. For one thing, there will be limited space on the boats — 40% capacity to allow for social distancing. For another, everything could change (they are accepting reservations, but with that caveat. Please see their
website
or call 805-642-1393 for additional important information). But some things, well, they haven't changed. The islands remain the same; a place where you can stand among dun-colored grasses beneath a wide sky, looking across dark blue water to the silent mainland and inhale the sea. The perfect place for social distancing and solace, a solace that reminds us of things that are sometimes lost in our current world of noise and confusion. These beautiful places, they will always be with us.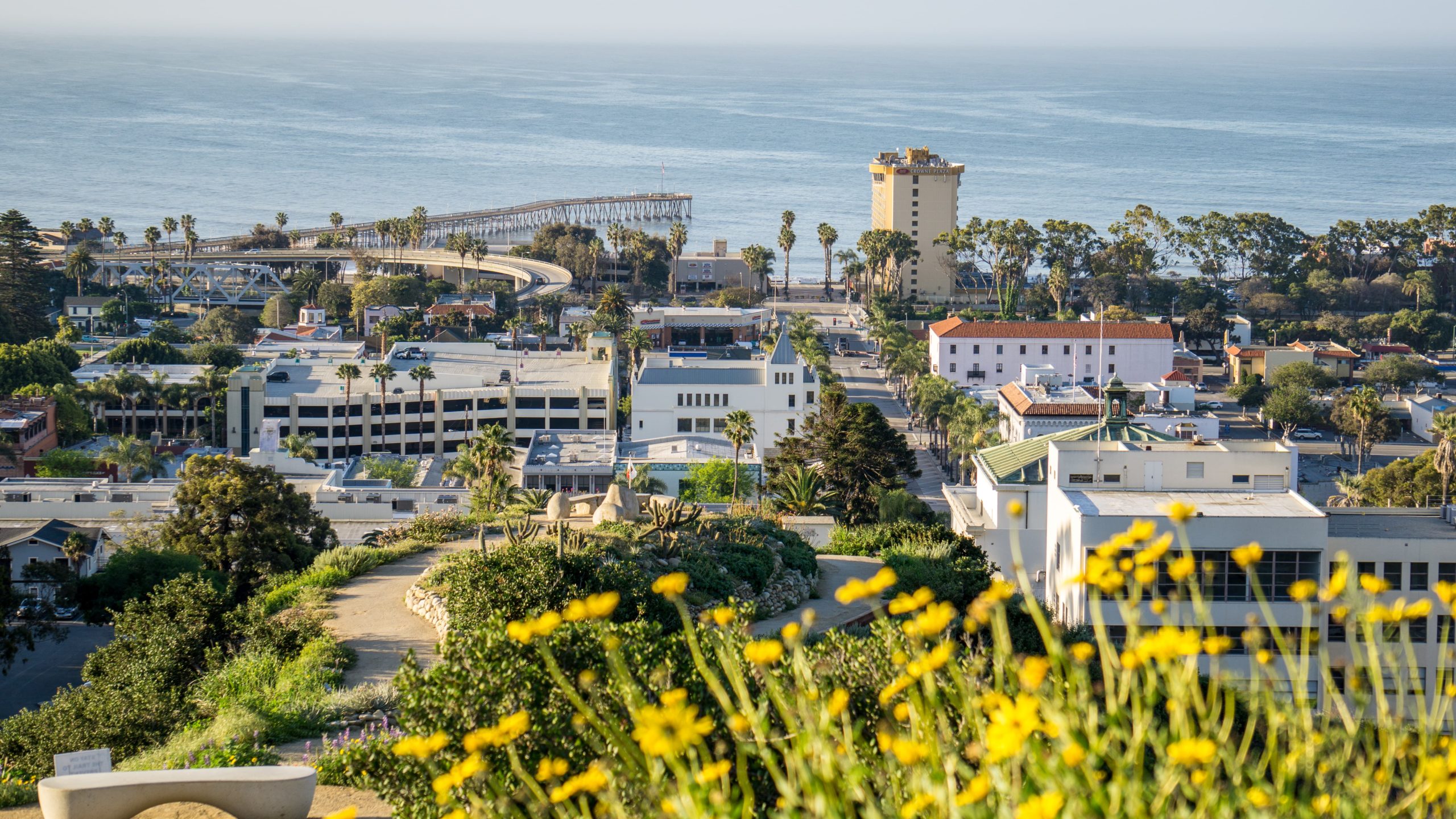 And, speaking of beautiful places, the
Ventura Botanical Gardens
have also reopened (they are currently open Wednesday – Sunday from 9 am to 5 pm — and on Fridays admission is free). High in the hills, the Gardens offer a vast seascape panorama, including the looming bulks of Anacapa and Santa Cruz Islands. Then there's the flora. Native yes, but also rare South African and Chilean blooms of reds, yellows and oranges. Always a silver lining; when the Gardens shut down for COVID; volunteers poured their backs into improvements. This new world has necessitated changes — and here's a happy one. Starting June 16th, four blocks of Ventura's downtown Main Street will be closed to traffic for 30 days. What does this mean? Restaurants will be able to offer outdoor seating. Retail stores can move their goods out to the sidewalks. There will be tables (with umbrellas) here and there for lounging and people watching (and city workers will kindly keep them clean). So everyone can stroll down the middle of the street (allowing for social distancing), sometimes accompanied by live music. Think Europe — by the sea. If you want to return to our
Downtown
, now there will be added space to spread out. And, last but not least, please note the operative word "want" above. We want you to be comfortable. Returning to the new normal is a personal choice. Here at
Visit Ventura,
we promote tourism — but now we promote the safety of our visitors (and residents) first. We all know the simple truth. The world is different, and our town — and the world — is working to adjust to an ever-changing reality. But some things we can always carry in hand. We know that all of us — from the Visit Ventura team, to our city officials, to our local residents, to our treasured visitors — we are all just trying to do the right thing. Rising to meet this challenge isn't just about science. It's also about community, humanity and heart. These days, things won't always be convenient or clear. But we can always be caring and understanding.
Shopping, dining, hiking, beach-going, beer-quaffing, wine-tasting, and all manner of fun in the sun (because that's what Ventura does best). Want to know (almost) everything about Ventura?
Please order our FREE 2020 Ventura Inspiration Guide here.
Discover More
Get to know Ventura, and discover the best things to do around the city.
Ventura Partners With