Posted: Tuesday, Mar 28th, 2023
What You Need to Know Before Visiting Ventura
There's something so exciting about making vacation plans. Whether it's a week-long vacation or a sweet weekend getaway trip, sitting down and surfing the web for things to do and places to eat adds to the anticipation. Though there is something to be said about spontaneous travels, it never hurts to be a tiny bit prepared.
Let us humbly suggest a beachside getaway to our classic California city of Ventura. Where the days are longer, the ocean breeze is cooler, and the beaches are cleaner. Before we welcome you to Ventura, here's what you need to know before coming to Ventura.
California Sunshine: average 70-degree year-round weather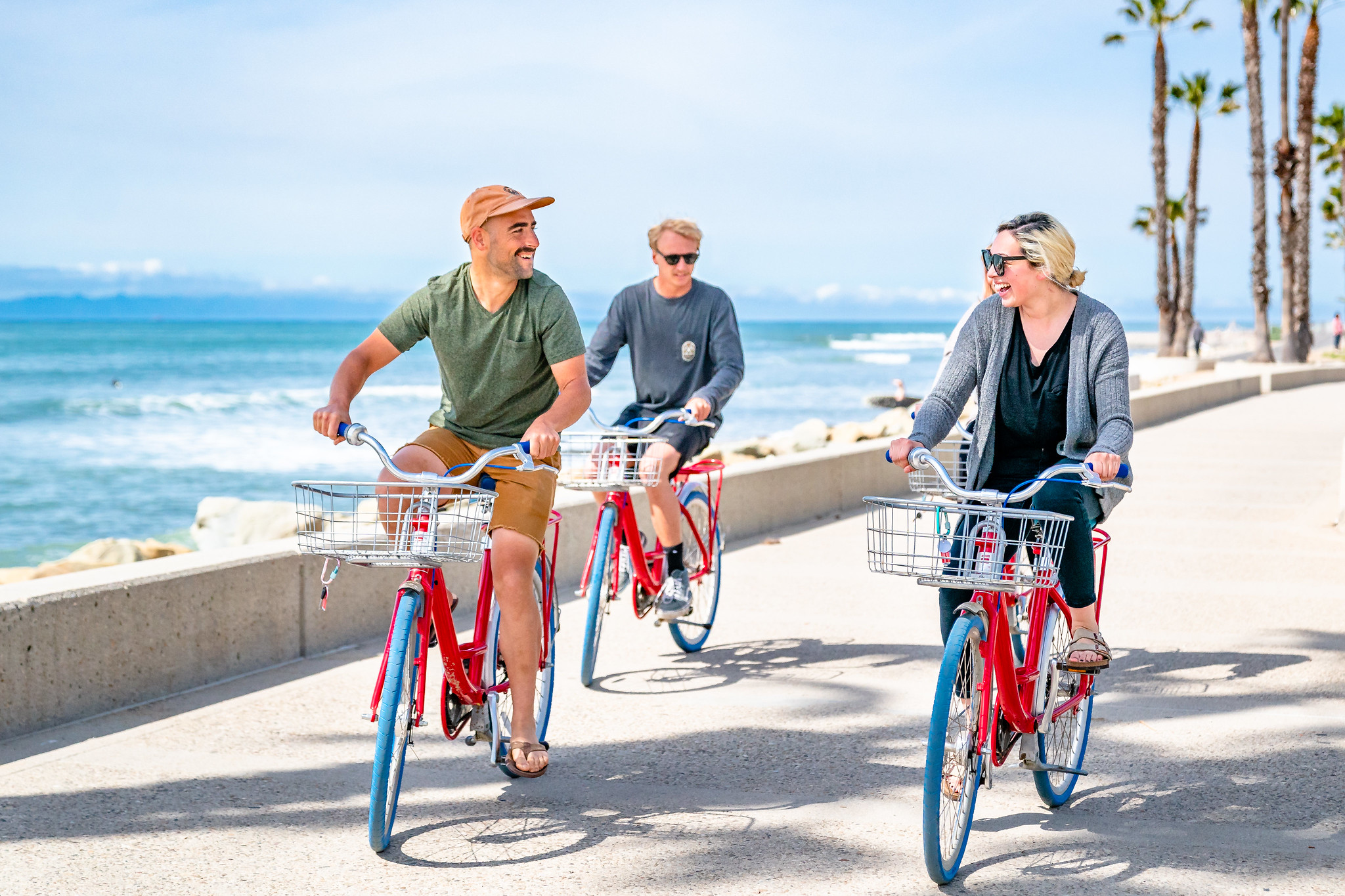 We'll start with what most people come to Ventura to enjoy: our beautiful temperate weather. You can expect somewhere near a comfortable 70 degrees on any given day in Ventura. Perhaps a light jacket or cardigan in the morning hours and then shed it for lunchtime. That's one of the best things about Ventura. Though during some time of the year, the ocean brings in the marine layer to cool down our temperatures, for the most part, true California sunshine reigns supreme here. And we wouldn't want to have it any other way.
Free Parking is our Best Friend
You'll hear this from time to time as you meander around town: Ventura is laid back, no-frill and fuss type of town. And that vibe extends to the way we treat our visitors. Unlike our neighbors north or south of us, you will have no problem finding convenient free parking all around town (yes, even close to the beach!). In the heart of Downtown Ventura, you'll find a plethora of free parking lots and one five-level parking garage (yes this is free parking too!). Find parking in any one of these lots and you'll be within a one-three block walking distance from all the downtown shops and restaurants and an easy walk down to the Ventura Pier and promenade.
Explore with Just Your Two Feet: a Walkable Downtown Ventura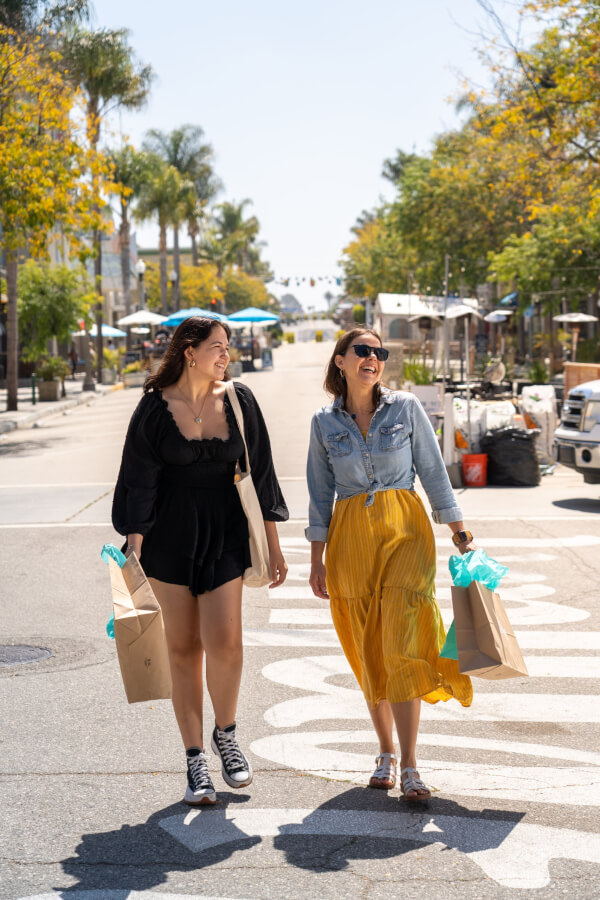 Once you've parked your car (if you even brought one) set out around town with just your own feet. Ventura's Downtown shopping district is incredibly accessible and easy to navigate. Main Street is closed to traffic making wandering in and out of local shops and restaurants not only a breeze but safe. Take a nature walk/hike through the Ventura Botanical Gardens

(walkable from Main Street) and enjoy million-dollar views of the city below and the Pacific Ocean beyond. Go from frolicking in the ocean waves to chowing down on a fish taco, again, just a hop, skip, and a jump away from each other. Once you've made it to Ventura you can rest easy and leave your car keys in the hotel room and roam through Ventura with the freedom of your own feet.
Where the Wild Things Are: Visit a National Park
You'll be pleasantly surprised to find that not only is Ventura a wonderful beach getaway vacation, but you can cross visiting a national park off your bucket list too. The Channel Islands National Park is a 90-minute ferry ride off the coast of Ventura. During those 90 minutes, you'll experience magic: from hundreds of dolphins swimming right alongside the boat to a whale sighting during whale-watching season. Onshore, unplug and focus on the things that matter. Like raw, untouched nature and some of the freshest air you'll ever breathe in. Like the cute furry house-sized island foxes who are the island's only predators. Like beautiful sea caves you can kayak through. The Channel Islands is a must-visit.
Have more questions? Stop by the Ventura Visitor Center at 101 S. California Street or call us 805-641-1400 and we'll be happy to help plan a trip to Ventura. Happy trails friends!
Things to Do


Family Fun

Hotels

Parking
Outdoors


Biking & Hiking Trails
Discover More
Get to know Ventura, and discover the best things to do around the city.
Ventura Partners With