Posted: Tuesday, Apr 11th, 2023
How to Get to Ventura | Planes, Trains, and Cars
Welcome to the beach town you might never have heard about. Or the town you didn't know existed if it weren't for the band America's song "Ventura Highway". And even then, maybe you never gave it that much thought as to where our city was along the coast of California. Though Ventura is a little under the radar, you'll find that we are actually centrally located. And once you've found us, it's easy to get here.
Here's your guide to airports near Ventura, train stations near Ventura, and how to drive to Ventura. Wondering how to get to Ventura from the Santa Barbara Airport? Or what train to take to get to Ventura? All your transportation needs are just down below. Happy traveling friends! We can't wait to welcome you to Ventura.
Ventura by Planes
How to Get to Ventura from LAX, Burbank, Santa Barbara Airports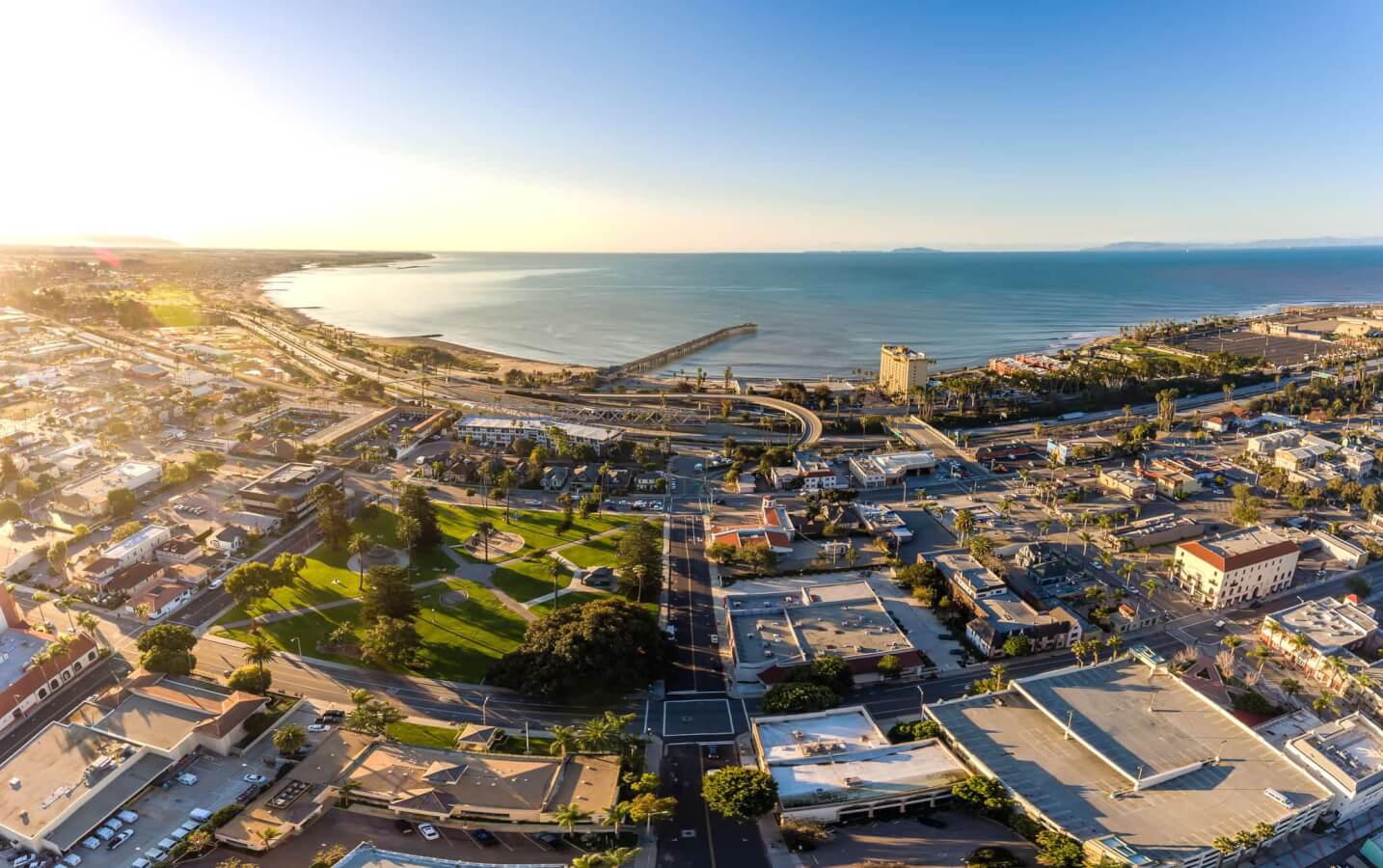 Ventura is surrounded by three major airports: Los Angeles International Airport (LAX), Burbank Airport, and Santa Barbara Airport.

LAX is 70 miles south of Ventura (roughly 1 hour 30 minutes) and is the largest international airport nearby. Catch a flight from nearly any place in the world to LAX. Burbank Airport is smaller than LAX and is about 60 miles southeast of Ventura (a little over an hour). Easier to navigate and a less crowded airport option, Burbank Airport offers a variety of direct and connecting flights from across the country.

Santa Barbara Airport is a short 37 miles north of Ventura (roughly 40 minutes) and is the closest airport with an expanding list of connecting and direct flights all across the country. The Santa Barbara Airport is small, a no-fuss, no-stress airport where it's easy to find your gate and even easier to get through TSA. You can take the 101 Highway south to get to Ventura and be ready to enjoy views of the sun glistening off the ocean. Your vacation begins the moment you leave the airport. Welcome to California sunshine!

Shuttle services are available from all three airports to get you to Ventura like Smart Shuttle

.
Ventura by Trains
How to Get to Ventura by Nearby Train Stations
Why not try something a little different and definitely a little more fun than sitting in a car. The Pacific Surfliner

train has stops up and down the coast (San Luis Obispbo to San Diego) and makes a stop right in front of the Ventura County Fairgrounds. From the fairgrounds, take an easy walk to the heart of Downtown Ventura and enjoy our charming local shops and eateries — no need for a car! Better yet, the views on the Pacific Surfliner are incredible. From ocean to mountain and farmland views, you get a taste of all the different things California has to offer. The Pacific Surfliner makes a stop at Burbank Airport and Disneyland on the way north to Ventura.

Metrolink train service from Los Angeles Union Station is also a great train transportation option. The Metrolink train stops right in Downtown Ventura where you can hop off the train and jump right into the Pacific Ocean and begin your beach getaway. The Metrolink train also stops at Burbank Airport.

An added bonus by choosing train transportation to get to Ventura? You're choosing a sustainable and eco-conscious mode of transportation.
Ventura by Cars
How to Drive to Ventura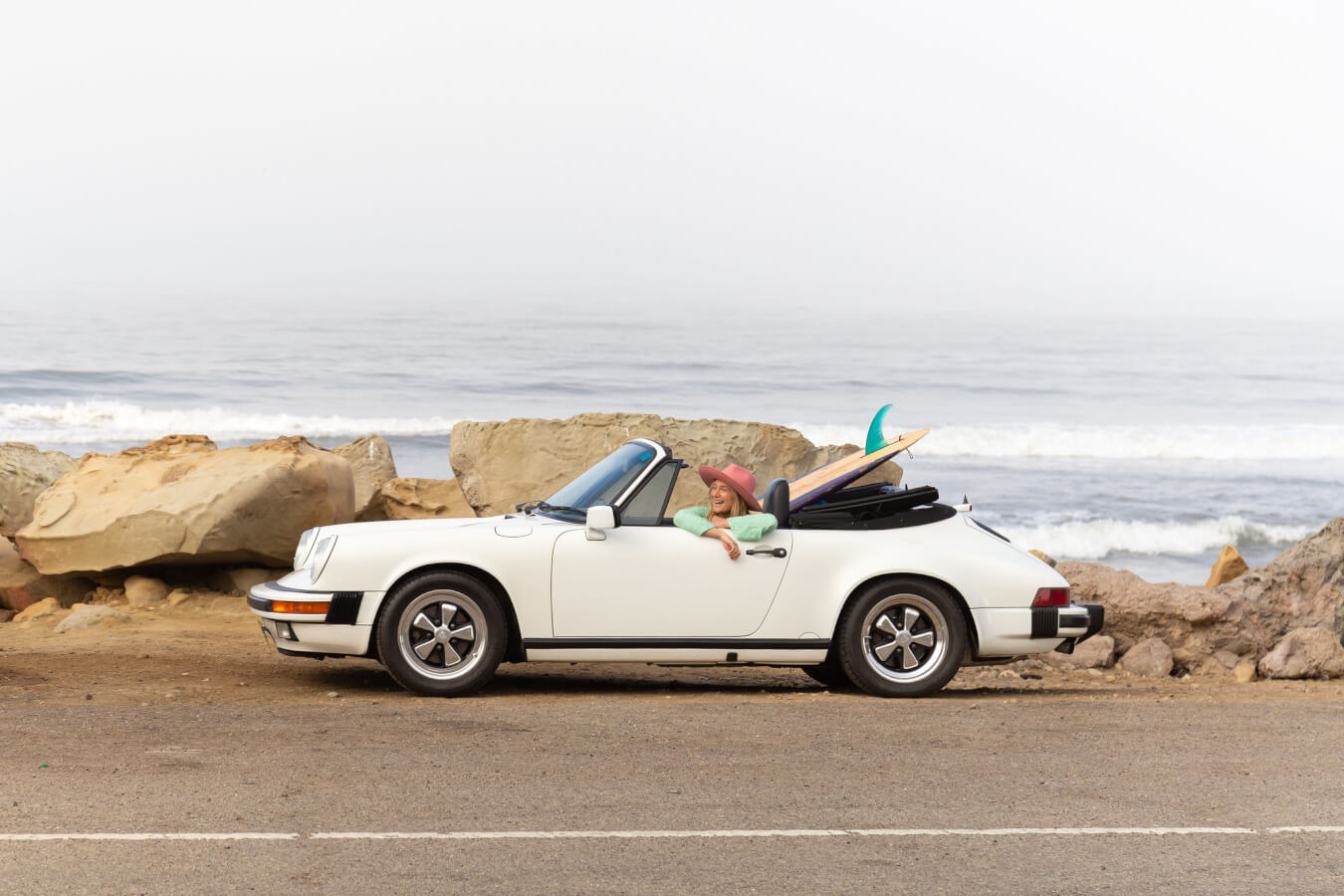 Driving to Ventura is easier than you may think. Cruise up the 101 North Freeway from Los Angeles or take the Ventura Highway down from the Central Coast. Be sure to avoid rush hour times (8AM and 5PM).

Another popular highway to get to Ventura is the Pacific Coast Highway, or the 1 Highway. Easily one of the most picturesque roads in the country, when you drive along the 1, you can nearly imagine yourself in an old glam California movie. A favorite way to get to Ventura by visitors who want to drive along the iconic coastline, the Pacific Coast Highway is a fun way to travel to the city.

Or, hop on the VCTC bus with routes venturing from Simi Valley to Goleta. Youth 18 and under and those over 18 enrolled in high school to ride any public transit bus in Ventura County for free, anytime, anywhere. VCTC's College Ride also allows students enrolled at California Lutheran University, California State University Channel Islands, Moorpark College, Oxnard College, Ventura College, Santa Barbara City College, or University of California, Santa Barbara to ride any public transit bus in Ventura County for free. For more information on VCTC busses check it out here.

Gold Coast Transit offers Late Night Safe Rides where riders have the option of booking an affordable and safe option during late-night hours (7PM to 12AM) and service covers the GCTD normal fixed route service area including the cities of Oxnard, Port Hueneme, Ventura, Ojai, and unincorporated areas in between these cities. You can reserve your ride between one day and one hour in advance. The fare one-way is $2. Learn more here.

But once you arrive in Ventura, leave your car keys in the hotel room. In Ventura, all you need is your feet to enjoy all that we have to offer. Walk to the Ventura Botanical Gardens

and breathe in the flora and fauna of over a thousand different botanicals and drink in the beautiful views: the glistening city of Ventura below and the blue Pacific Ocean beyond. Grab a cold beer from one of our local craft breweries and sit on the sand as the sun goes down. In Ventura, it's the little moments that matter.

Welcome to Ventura, the land of endless summers.
Discover More
Get to know Ventura, and discover the best things to do around the city.
Ventura Partners With