Posted: Monday, Jun 12th, 2017
Ventura is Only a Train Ride Away
by Sing Weist
Traveling can seem overwhelming especially when you have to plan which days, times, and routes will help you avoid traffic. For many individuals who live throughout the cities surrounding Los Angeles, driving Monday through Friday and even the weekends can seem challenging and daunting. With bumper to bumper traffic, distances as short as thirteen miles can last anywhere between 30 minutes to one hour. It would be incomprehensible to consider driving 65 or more miles north when you might hit traffic on the 101, 118, 5, 134, and any other surrounding side streets and interstate freeways. However, traveling can be made extremely simple. You can enjoy a weekend getaway in Ventura, without the hassle of driving! Your solution is easy, take the train. Individuals living around Los Angeles can take the Metrolink to Ventura located at 6175 Ventura Blvd. A weekend day pass is $10.00 per person. The Ventura Metrolink is five miles from San Buenaventura State Beach and only six miles from downtown Ventura, which offers a plethora of shops, bars, food, and much more!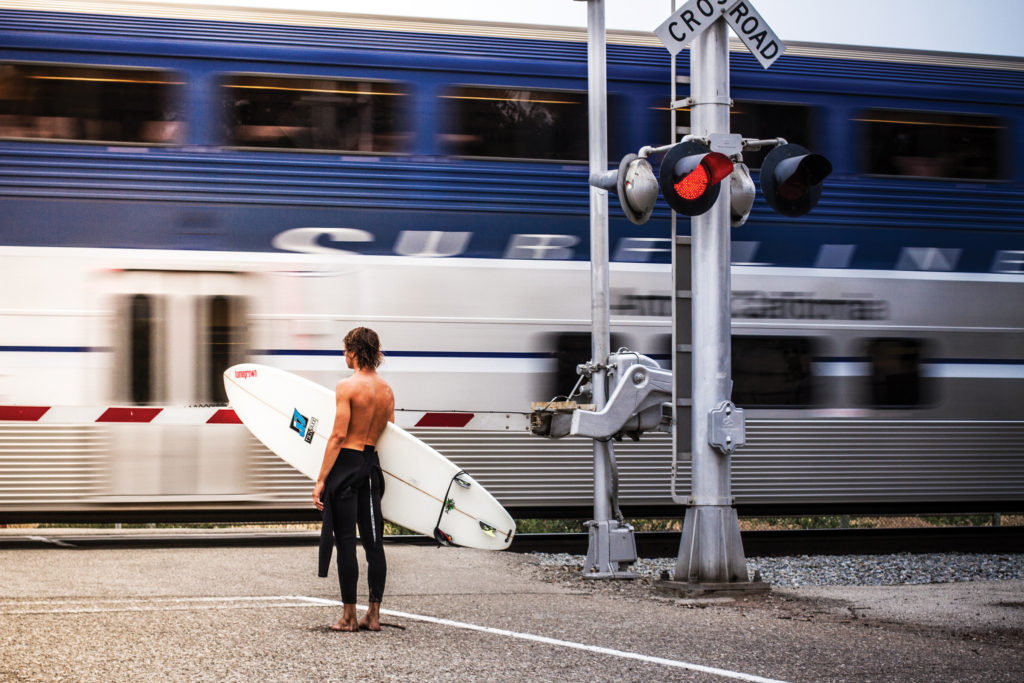 Additionally, the Amtrak can provide you multiple options. Whether you want to take a one-way, round-trip, or multi-city trip you can go on a weekend adventure and find yourself traveling from Los Angeles to Ventura, then straight to San Diego or the other way around. Even if you lived in Burbank, the Amtrak, Pacific Surfliner, runs throughout the week and weekend and takes 1 hour and 23 minutes from Burbank, which is a lot faster and more stress-free than weaving in and out of hectic traffic on the 5 interstate. When you want a weekend getaway, and do not want to worry about the complications of driving and stressing about traffic. You can purchase a ticket online from multiple train stations surrounding Los Angeles County, and speed your way over to Ventura where you can enjoy the beautiful ocean views, tacos and beer on the pier, and an amazing walk to surfer's point! Just because you live 65 miles away in Los Angeles, or even 184 miles away in San Diego, you don't need a car for an excuse to visit Ventura!
Discover More
Get to know Ventura, and discover the best things to do around the city.
Ventura Partners With