Posted: Thursday, Sep 10th, 2020
Kevin Costner (Happily) Calls Ventura County Home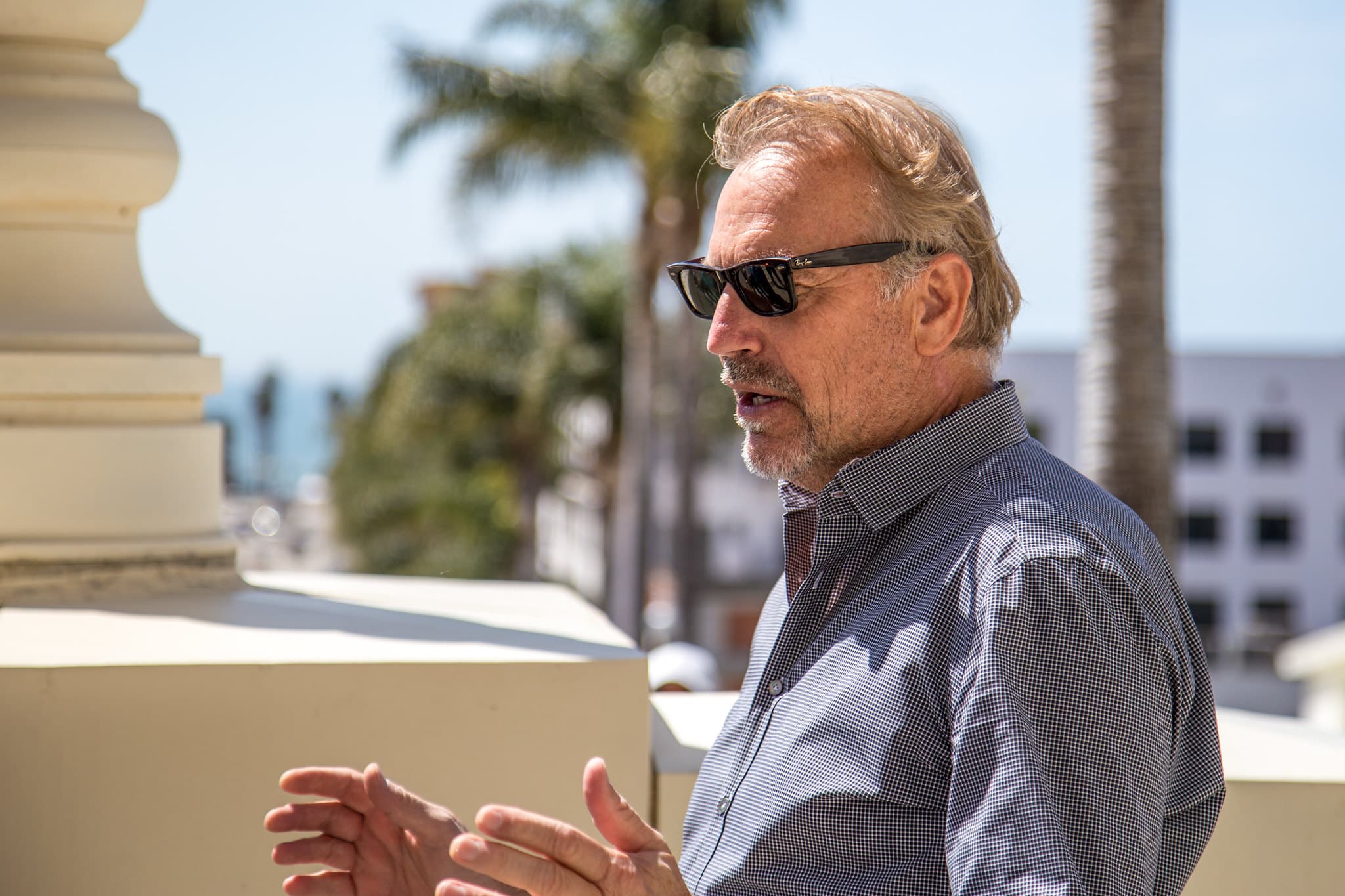 Visit Ventura note: This piece originally appeared in our 2019 Visitor's Guide. But Kevin Costner has been a part of Ventura's heart long before that. He's always been here; and here for us. After growing up here he moved away (though eventually not far), but his heart never left home. Whether it was cheering courtside at a Buena High School basketball game, showing up to thank a special mom, or bringing his band to town to help for any number of causes, Kevin remains part of the Ventura clan. You may know him as the star of plenty; from "Dances With Wolves" to "Yellowstone." We know him as a kind and wise man. Because a wise man doesn't forget his roots.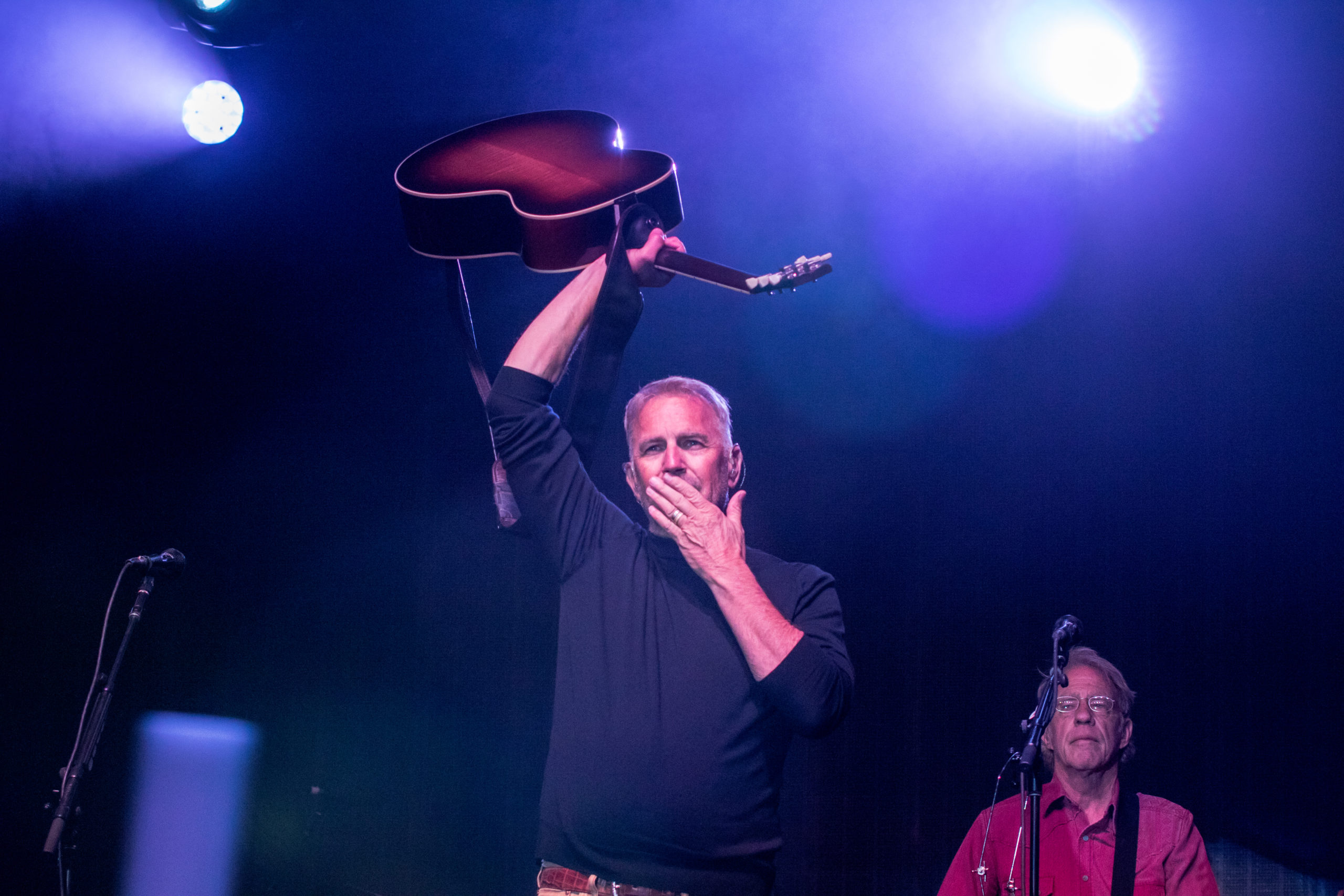 Even if you move frequently throughout childhood, you often identify a place as the place you're from. For one reason or another — perhaps it represents a formative few years or a particularly happy time — it imprints and holds a special place in the heart. Such is the case for Kevin Costner. Living between Ventura, Ojai, and Santa Paula from the age of seven to 16, he describes that time as "probably the eight most important years of my life."
Costner, who made his way onto the film scene with Silverado in 1985, has been a Hollywood fixture ever since. Over the span of his career, the Oscar- winning actor has been lauded for his performance in films such as Dances with Wolves, Bull Durham, Field of Dreams, and The Bodyguard — then later gaining attention with The History Channel's miniseries, Hatfield & McCoys. He currently stars in the hit series Yellowstone.
Costner lives in the area with his wife and three youngest children. (He keeps family close — his two older daughters live in Ojai and work in Ventura.)
We caught up with the local actor about the place he calls home.
"I could live a lot of places — I choose to live here," he says. "It's the perfect earth pushed right up against the mountain shoved against the ocean — it's just smashed right in here and it's our little paradise. The town has never outgrown itself. There's still a charm to Ventura. When you look at the hills, they've really held back development and I hope they continue to do that."
Costner's appreciation of the area makes it clear that he's watched the landscape change and evolve over time. He's observed efforts to change it and encouraged efforts to protect it. "Our farmland is what is really the treasure and we're building over the top of it," he says. "We've got to figure out how to build up if we're going to build. What makes this beautiful is the thing that developers covet — flat land that they can build on — but really, this area has fed people for centuries. Centuries. And now it feeds people around the world commercially."
It's not just the land that calls to him. The Channel Islands National Park, that epic natural conservatory just offshore, is a regular visit. "I take advantage of that ecosystem; I go out and dive, I go out and fish. I like to take people out there and share. The visibility is 60, 70, 80 feet — maybe more — and it's just spectacular. It's not like the water you get along the shoreline. There it's pristine and as beautiful as you'd ever want to see."

And to think that these natural offerings are so close to a metropolis like Los Angeles. When asked about living just outside of the Hollywood mix, he notes Ventura's easy access: "It almost takes longer to get to Malibu from Hollywood as it takes to drive from Hollywood to where I live. When I first moved up here, I thought, how am I going to do my business? And there hasn't been anybody in the industry of Hollywood that wasn't willing to take the drive and see me," he says. "Once you get to Seaward and off the freeway — the 101 — and you start looking out to the left, it's a world-class drive up to Santa Barbara," he adds.
While Costner appreciates the spaciousness (and anonymity, no doubt) of Ventura's more natural surroundings, he often finds himself in town. "Nobody likes to get up early on a Saturday except my boys, so the perfect day would be me taking them to the Ventura Pier, letting them fish, then meeting their mom and their little sister for lunch. Then maybe heading off to Patagonia — they all have fun inside that store. I also enjoy all the different parks. I go watch them play the same way my parents watched me."

Maybe you'll recognize the narrator…
Discover More
Get to know Ventura, and discover the best things to do around the city.
Ventura Partners With