Posted: Wednesday, Apr 8th, 2015
Haole's trip to Bettybelts
By Haole
Hello everyone, this is your ambassa-dog of Ventura, Haole! I'd like to introduce myself and tell you a little about me. I am a 7yr old Yellow Lab, a Ventura local, and most exciting I surf! My favorite spot is right here at C-St, but I also spend a lot of time running the beach & surfing at Mondos. Ventura is an extremely pet friendly city, and no matter where you go you will most likely see a water bowl outside a shop door for all us doggies.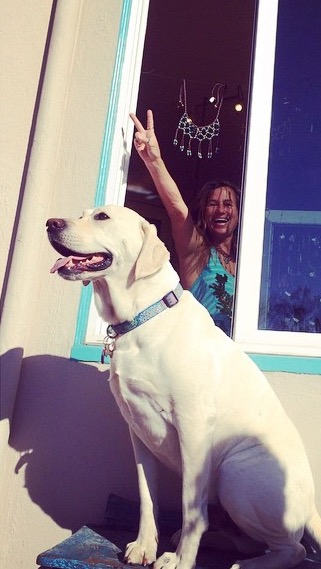 A great example is Bettybelts, a local shop that creates and sells the most beautiful sea glass jewelry. Donna, the owner, searches the beaches of our beautiful coast for her designs. She also creates this very cool upcycled resin jewelry made from actual surfboard resin, and if you're looking for sterling silver jewelry she offers that also! I myself wear one of her surfboard resin fin charms on my collar. So not only will you enjoy wearing her sunshine your pet can too!! Donna is a fellow surfer and ocean lover. She sponsors some of our awesome female surfers, and included me as her first male team rider. Go Team Betty!!!
Please visit her shop at 12 N. Fir St. Ventura or online.