Posted: Wednesday, Nov 3rd, 2021
Ten Reasons to Come to Ventura's Winter Wine Walk & Holiday Street Fair
Ventura's Winter Wine Walk & Holiday Street Fair is December 11th. Our town likes to keep things simple — and fun. It works like this — along Ventura's downtown Main Street bands will play and elves will dance and over 80 tasting sites will pour wine, sparkling wine, and craft beer. Many of the pours are local, and some you won't find outside Ventura. Buy a ticket and get a tasting cup and a map of the participating tasting sites in Downtown Ventura. Sample tastings and enjoy — and not just wine and beer.
Winter in Southern California? You might scoff, but you might also consider that Ventura's winter might be the best kind. Yes, there will be snow (see below), but there will also be radiant sun (see also below). Leave that puffy astronaut jacket behind.
With simple still in mind, ten simple reasons to come to Ventura's Wine Walk & Street Fair…
The Street Fair is free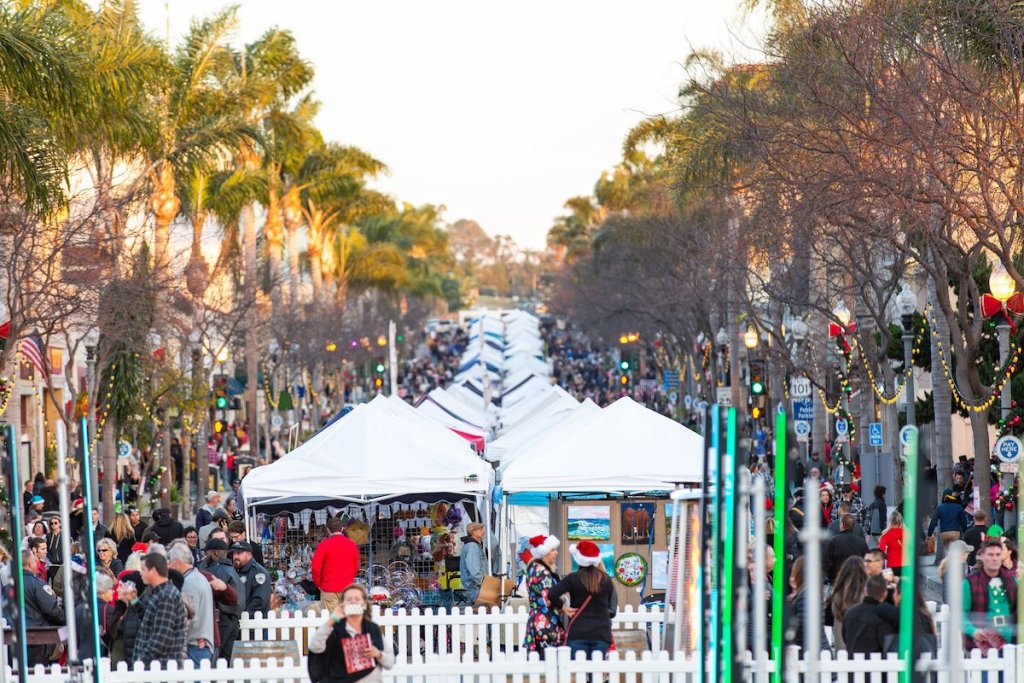 The Fiesta Street Fair runs from noon until 8 pm in Downtown Ventura, from the Museum of Ventura County

up through the 600 block of Main Street. There's live entertainment, food vendors, artists, crafters, clothiers, and … well, pretty much name it.
There's wine
… and it shouldn't be missed.
Let Ernest Hemingway weigh in.
"Wine is one of the most civilized things in the world and one of the most natural things of the world that has been brought to the greatest perfection, and it offers a greater range for enjoyment and appreciation than, possibly, any other purely sensory thing."
There's beer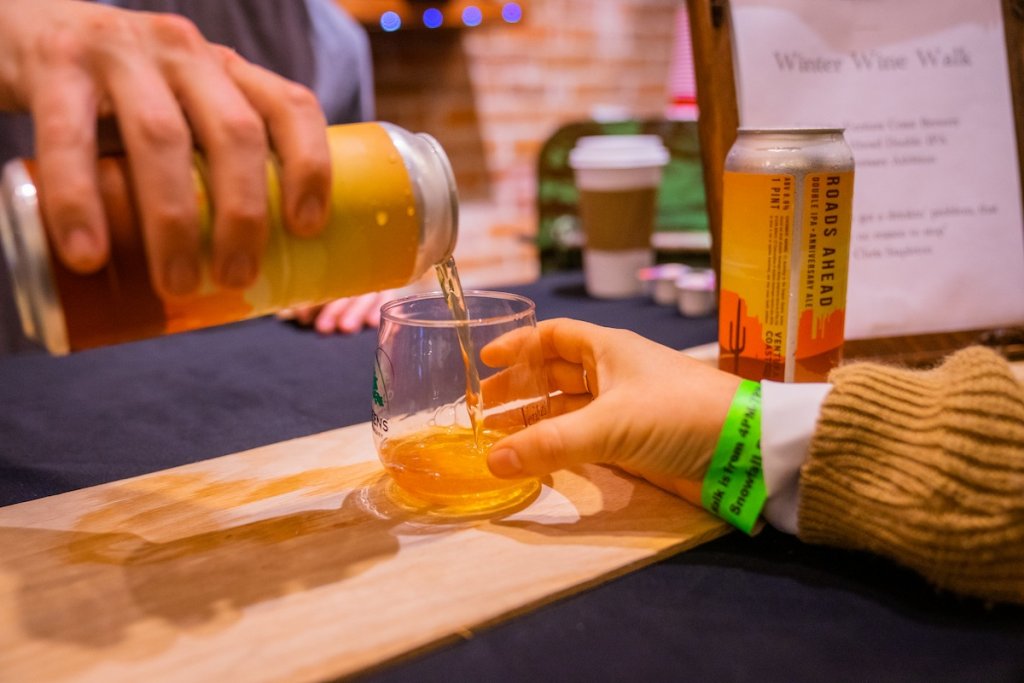 Yep, there will be craft beer and, with due respect to Ernest, it shouldn't be missed either. It should be noted that several Ventura breweries have already won national and global awards and (we believe) they are poised to do so again and again. But awards aren't what truly matter. Most important, Ventura's craft brewers have elevated creativity to joyous art, and we all benefit. Odds are, Hemingway would have written long and loud about the sensory pleasures of craft beer, had he known Ventura in the here and now.
Walkability
The 80 tasting sites are all within a seven block stretch. Your grandmother could walk it. Treat her to a ticket so she can prove it.
Good cheer
Ventura Winter Wine Walk
Holiday music and lights will lift your heart. Dancing elves will raise your spirits. So many happy faces will make for smiles. And there can never be enough smiles.
Good cause
A portion of the proceeds will benefit Downtown Ventura, which helps keep downtown Ventura beautiful.
It will snow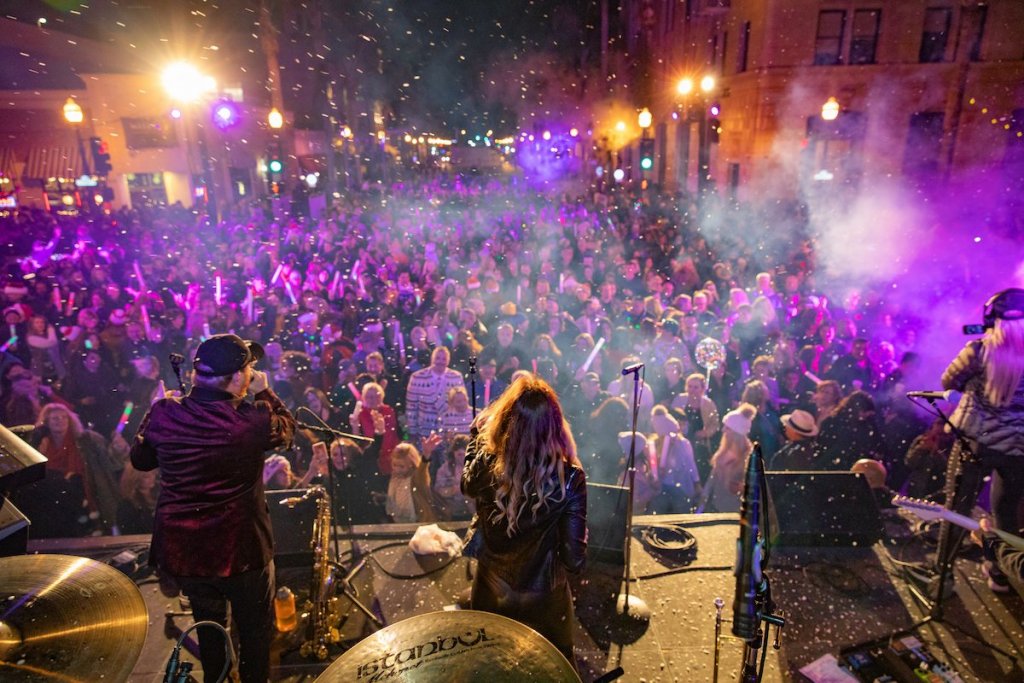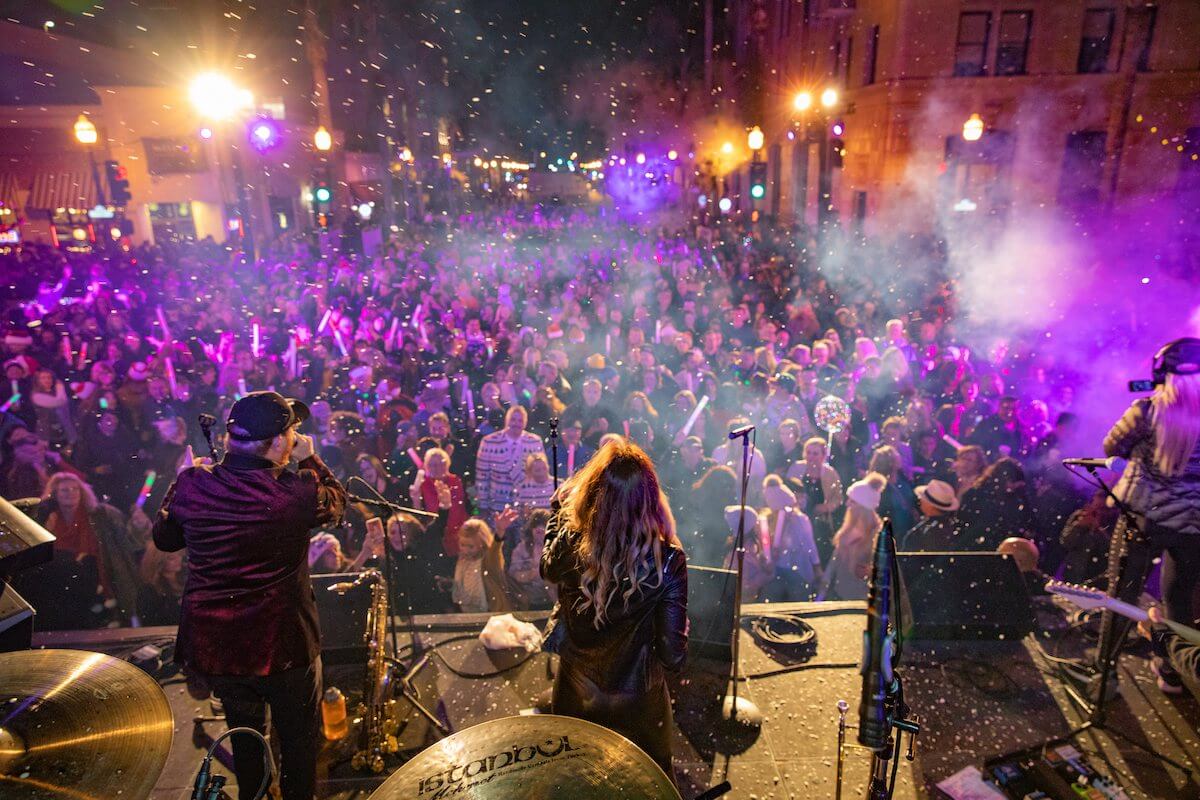 Yep, it will snow. Weather is rarely predictable, but this time it is. Snow will fall from 6:45 pm until 8 pm near the Main Stage on Main Street. Revel in childish rapture. Turn your face to the sky and watch the flakes swirl against the night sky.
New things
Past years have featured a VIP Lounge — this year there will be two. Along with the SafePort VIP Fiesta Lounge at the mini park in Downtown Ventura (featuring gourmet street tacos, wine, and entertainment for VIP ticket holders), there will also a VIP Chandelier Lounge at the Ventura County Fairgrounds

, featuring wine, craft beer, sparkling wine and delicious food, courtesy of Chef Jason Collis. Both lounges are open from 4 pm until 7 pm..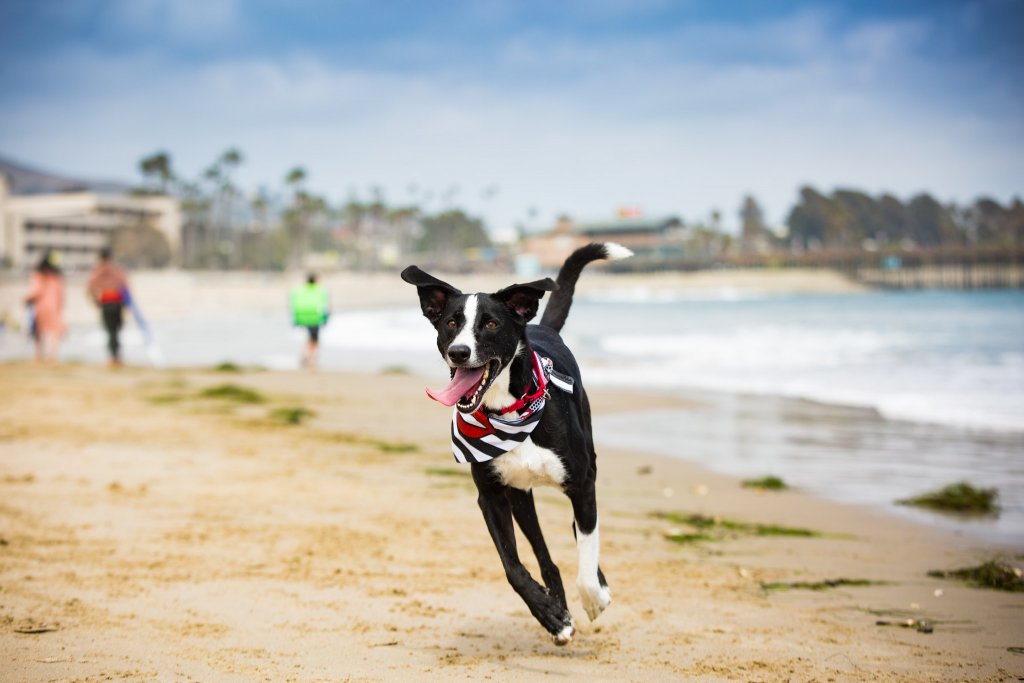 Yep. In all likelihood the weekend weather will be something like this; 72 and sunny. No, that is not a typo. That's Ventura's average year-round temperature. And our already empty beaches are even emptier.
Here's your chance to spend the weekend in a magical place
Stay and make it a weekend. The beachfront Crowne Plaza Ventura Beach

is the Wine Walk's official hotel partner — and happily located three blocks from the Wine Walk — but there are plenty of places to stay. And stay you should. The Wine Walk is Saturday. Calendar experts will note that leaves Sunday wide open for beachside fun.

Who leaves a fun time? In the end, it's memories that matter.

For tickets — and more information — please click here.

Nice job, reading to the end. For your chance to win free tickets, please click here.
Discover More
Get to know Ventura, and discover the best things to do around the city.
Ventura Partners With