Posted: Thursday, Jun 4th, 2015
Surfing Dogs need to be outfitted too!
By Haole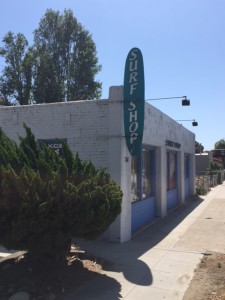 Summer is approaching and you may wonder where to go for all your surfing equipment. I would highly recommend Wavefront Surf Shop. The owner and operator, Randy is very knowledgeable and will point you in the right direction to choose a board that will best suit you. He has two employees, Gary and Hugh, that are awesome too! You can pick up some wax, wetsuit, and cool clothes. The shop is conveniently located here in Ventura at 154 E. Thompson Blvd right around the corner from my favorite surf spot….C-St.  Also, good news! For any of you interested in a soft top board, Randy now carries a stellar version of a "foam" board. I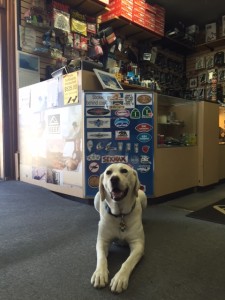 myself ride on specially designed for me, and if a dog can….you can!!! You can check me out on my board @haoleboysurfs on Instagram and if you're walking the Ventura promenade or the pier, you may see me surfing out there! Paw-a-bunga! So remember, Wavefront Surf Shop is the place for all your summer fun surfing needs. Tell them Haole-Boy sent you!!
Discover More
Get to know Ventura, and discover the best things to do around the city.
Ventura Partners With