Posted: Friday, Aug 19th, 2022
Explore Ventura's Beer Trail. Yup, We Made It Up
Take to the Ventura Beer Trail
The best things are achieved slowly, say on foot. Does Ventura have a formal beer trail? Nope, because if Ventura is anything, it's informal.
But, just for kicks, we've laid out a Ventura Beer Trail for you – with a few adventures along the way.
Because beer trails are fun – and, here in Ventura, we believe there can never be enough fun, adventure, and tasty craft beer.
Before You Start Walking, a Few Ventura Beer Notes
Ventura has become a craft beer epicenter. Ventura plays a craft beer symphony, perfectly blended and played on your tongue, courtesy of local brewers who relish the words experiment, fun, and "what box?". Perhaps for those right reasons alone Ventura's brewers have created beers that have earned global awards and recognition, though our brewers keep both in their pockets. The beer is so good even the Germans fess up to liking it.
That's Ventura. Small town, no pretension. In Ventura, no one's going to correct your beer choice or tell you everything you don't need to know about beer. Though, given our easy small-town vibe, there's also a good chance that that's the head brewer behind the counter and it's pretty fun to learn how what you're drinking came about. A beer with a hint of many things. Except pretension.
Beachy Ease
True, it's now a craft beer world almost everywhere. So what makes Ventura different? Two words. Beachy ease. Where else can you taste test craft beers by simply walking through a small-town downtown, and then, should the mood move you (and it should), continue walking right on down to the beach where else can you sample a global prize-winning craft beer (read on) on one of the longest piers in California, with a lovely view of blue-hummocked islands?
What will a Ventura Beer Trail wander get you? Well, for starters the happiest alchemy of beaches, beverages, and laughs with friends.
Ventura's craft brewers have elevated creativity to joyous art.
You win.
So why not take a walk on the sudsy side?
Take a Hike on the Sudsy Side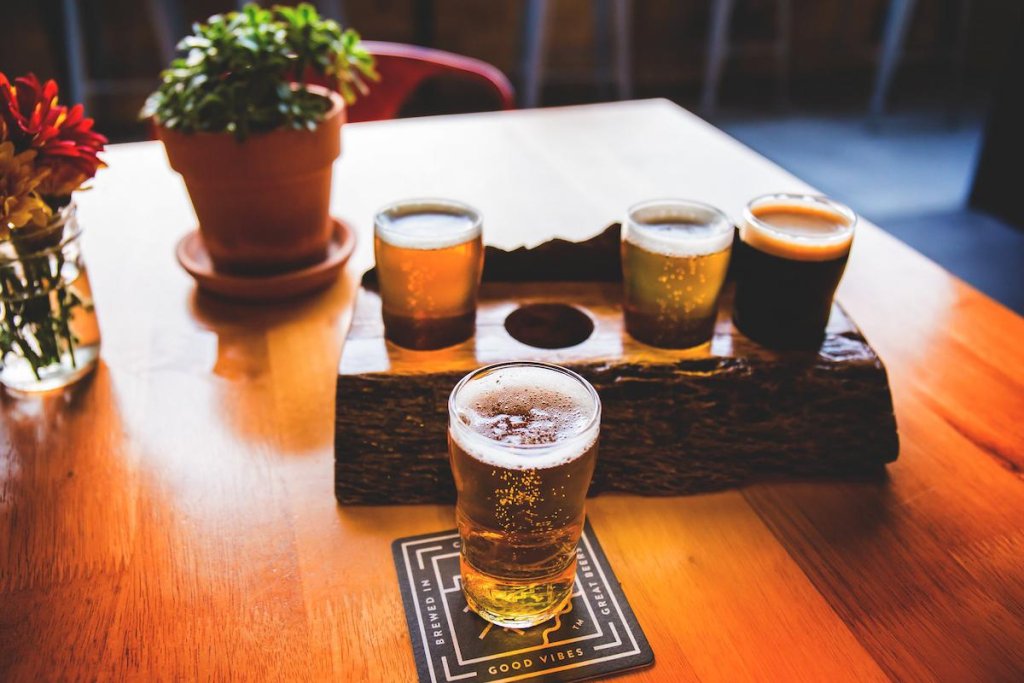 Start downtown at Topa Topa on Thompson Boulevard. Yep, there are two Topa Topas in Ventura, and that's a wonderful thing. The Topa folks define community – if you want to drink beer and do a good thing, know, just for starters, that Topa Topa participates in 1% for the Planet; the global organization of businesses who donate at least 1% of their annual sales to environmental nonprofits raises millions annually. Topa also has a cool barcade. Their Chief Peak IPA put them on the map, but oh-so-many other tasty choices, from Level Line Pale Ale to Dos Topas Lager.
Since life isn't entirely about beer, walk across the parking lot and poke around inside Ventura Surf Shop, home to local surfers since 1963.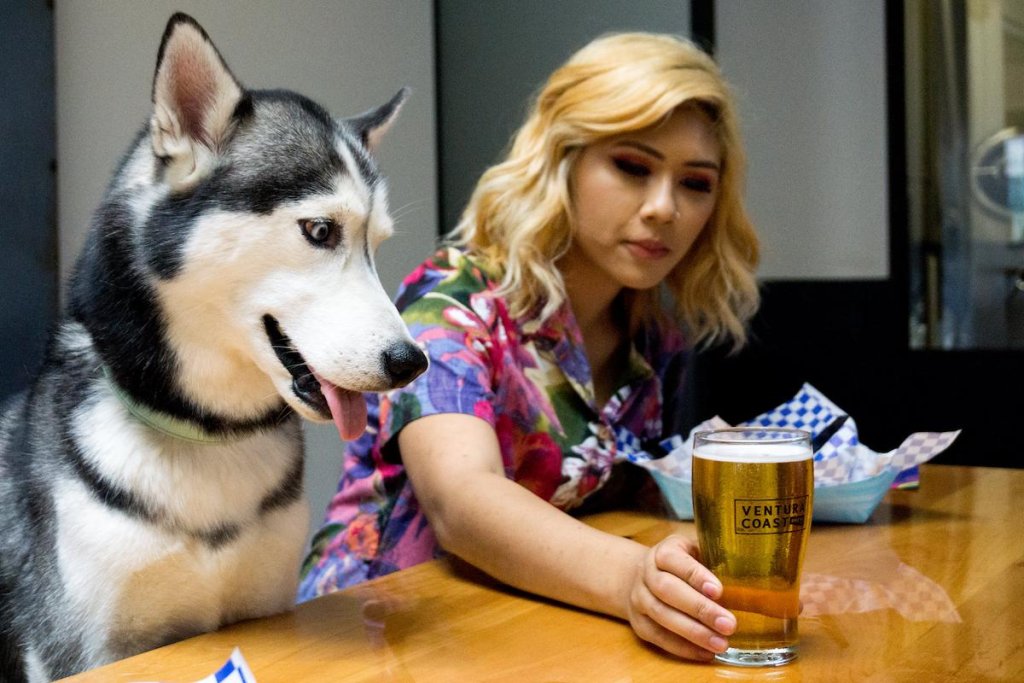 A ten-minute stroll from the beach leads you back downtown. Like so many of Ventura's breweries, VCBC is locally owned; founder Kyle Thille grew up here. And yep, all of their beers are brewed right here. Maybe make your Ventura Beer Crawl on a Thursday. On Thursdays, VCBC unveils Tap 9. Every Thursday, a new beer, a new fun taste.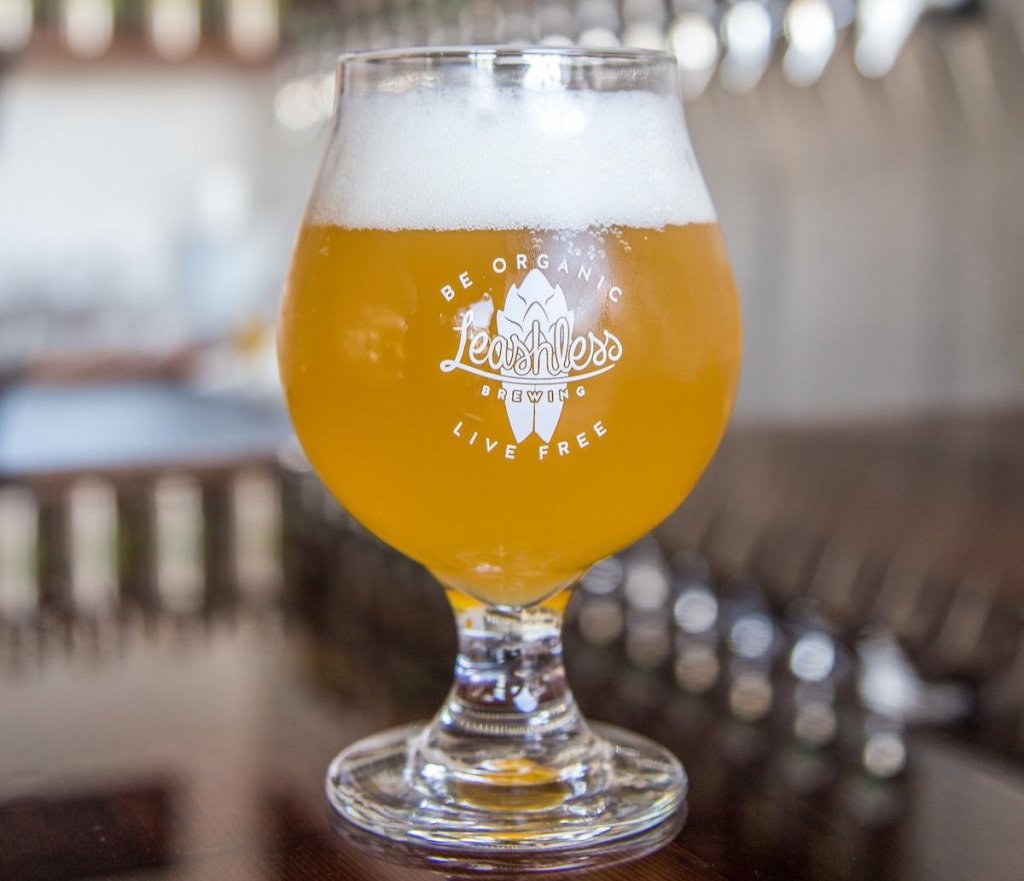 Another ten-minute walk and here you are. Leashless is truly unique. For starters, their beers are organic. Not one of their ingredients is GMO-based or cultivated with inorganic fertilizers and harmful pesticides. Their spent organic grain, yeast, and hops go back to local farms to feed livestock and be used for compost. How cool is that? And their live music schedule bows to no one. True community supporters, they bring in local talent – and Ventura has a whole lot of local music talent. Plan on spending a little time here.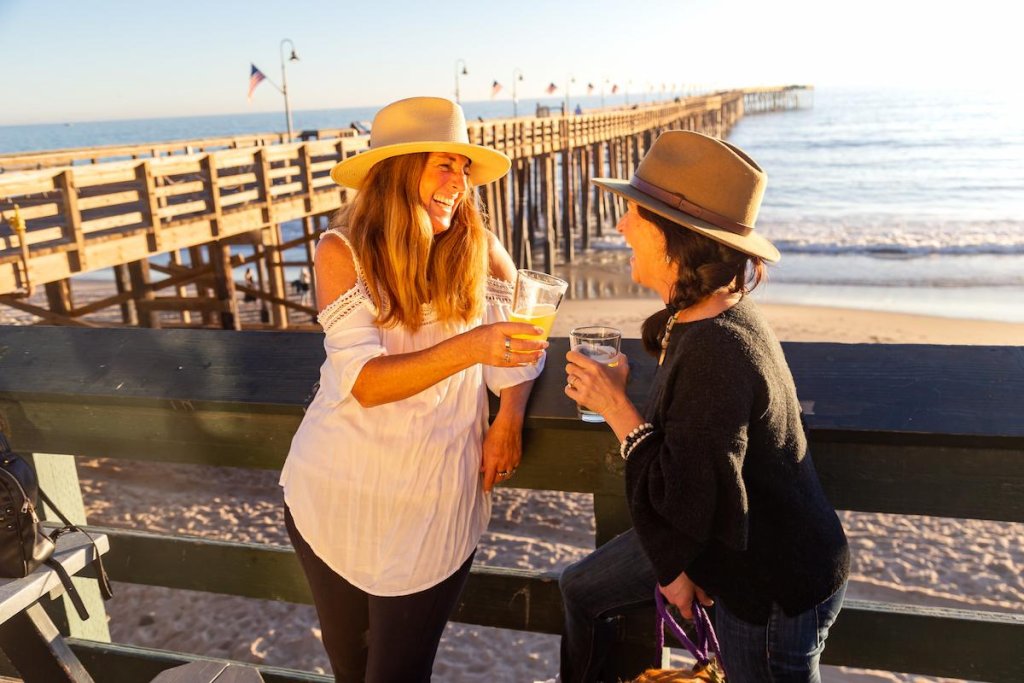 Head back toward the ocean (in Ventura we do it all the time). Again happily, MadeWest Brewery has two taprooms – and one of them is smack dab on the Ventura Pier. First, slowly (there's an easygoing theme here) walk the length of the pier, a wooden piece of historic loveliness, and the perfect place to inhale the sea and show-stopping ocean and island views. Then head up to the MadeWest taproom – which has the same view – and enjoy. Waxing and Waning is a crisp Bohemian Pilsner. Prospect, their original porter recipe, is a delicious Vanilla Coffee Porter.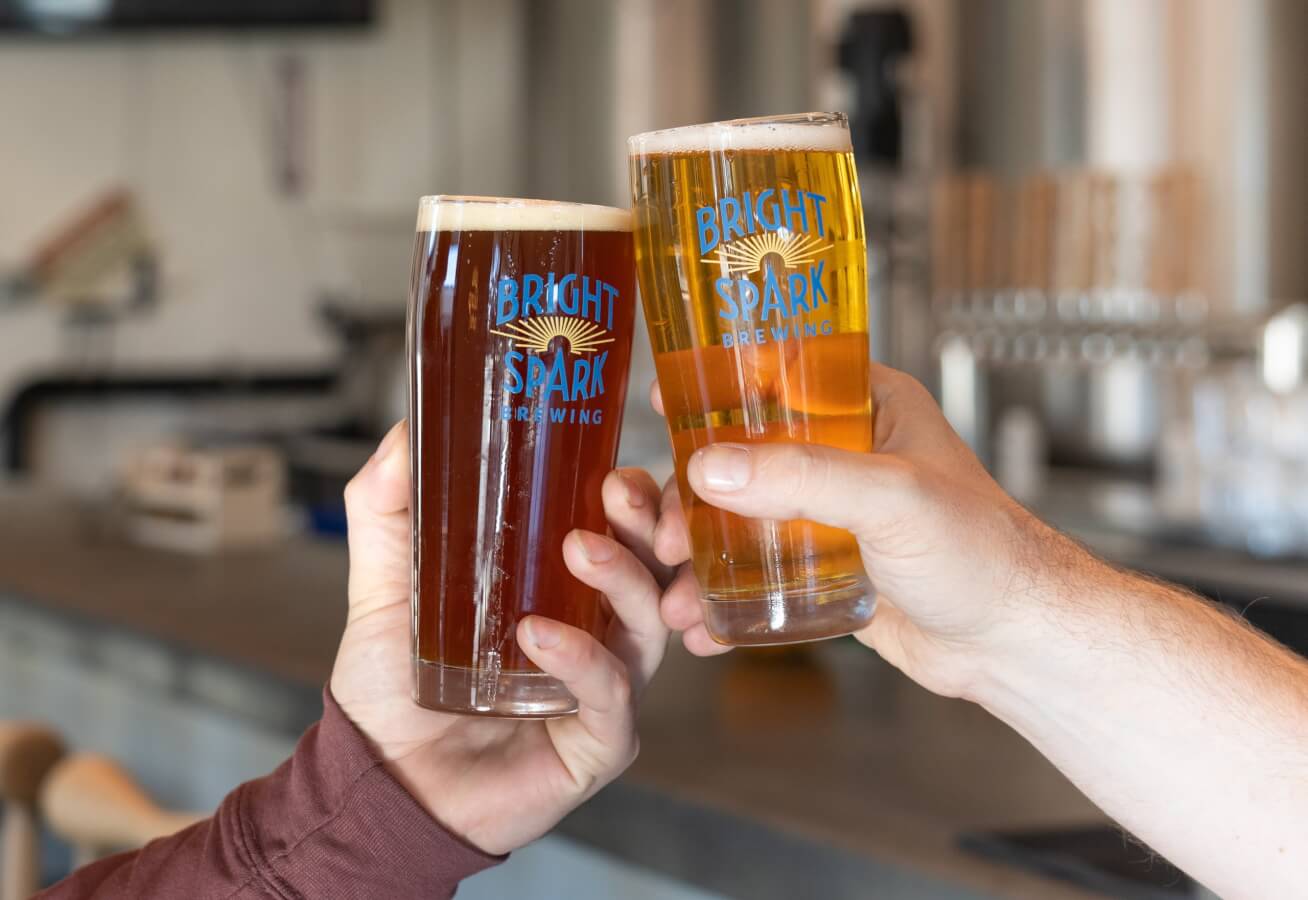 The newest brewery in town is Bright Spark Brewing, located on the east side of town. A certified family-friendly establishment, Bright Spark has a little bit of everything for everyone. From a separate restaurant with killer pizza and an evolving menu to a playroom with foosball and board games, Bright Spark offers a lot to the community. Reserve their "green" room for a private event, or heck, rent out the entire restaurant for a special occasion. Owners Linzy and Tim are all about giving back to the community.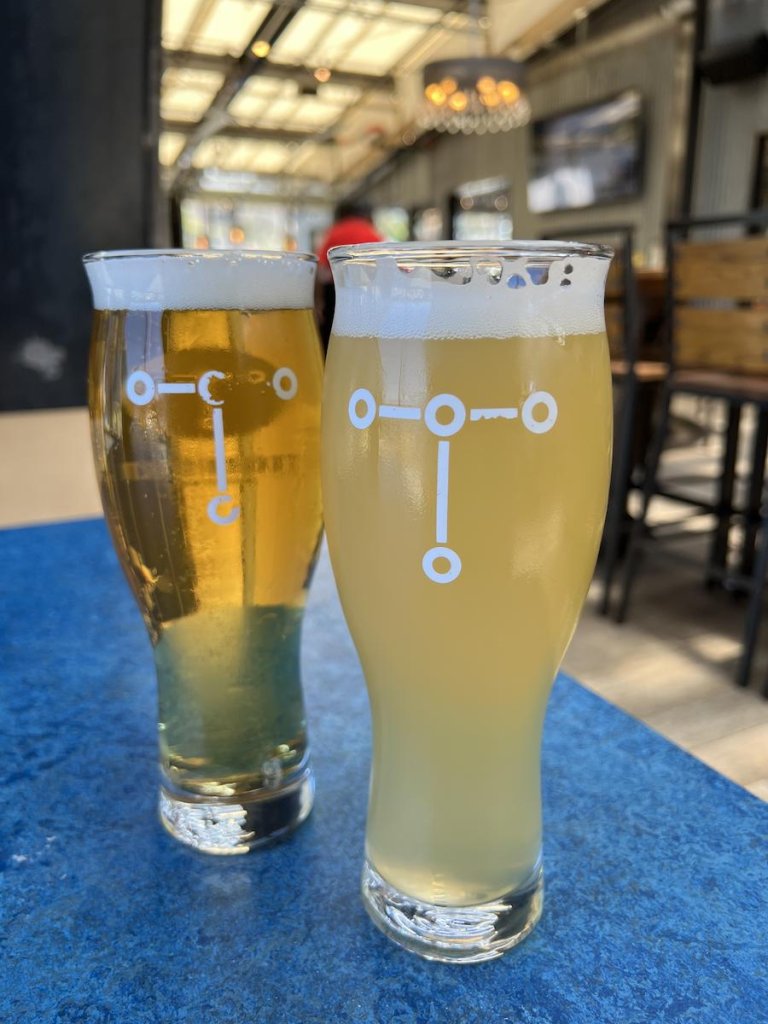 The ease of Ventura Beer Crawling continues. Walk to the foot of the Pier, cross Harbor Boulevard, walk across the freeway overpass, through the dirt parking and hook a right on Front Street. Transmission is near the end of Front Street (which is only a few blocks long). Miss the ocean already? No problem. Transmission's towering BrewDeck offers yet another astonishing ocean and island view. Their Transmission Light was a Bronze Medal Winner at the 2022 World Beer Cup in the International Light Lager category. Maybe indulge in one of the world's best pairings. Topper's Pizza is right through the side door.

If you've had enough for the day – even the pros have halftime – you might want to book a vintage trailer at Waypoint Ventura

. Yep, you can walk there.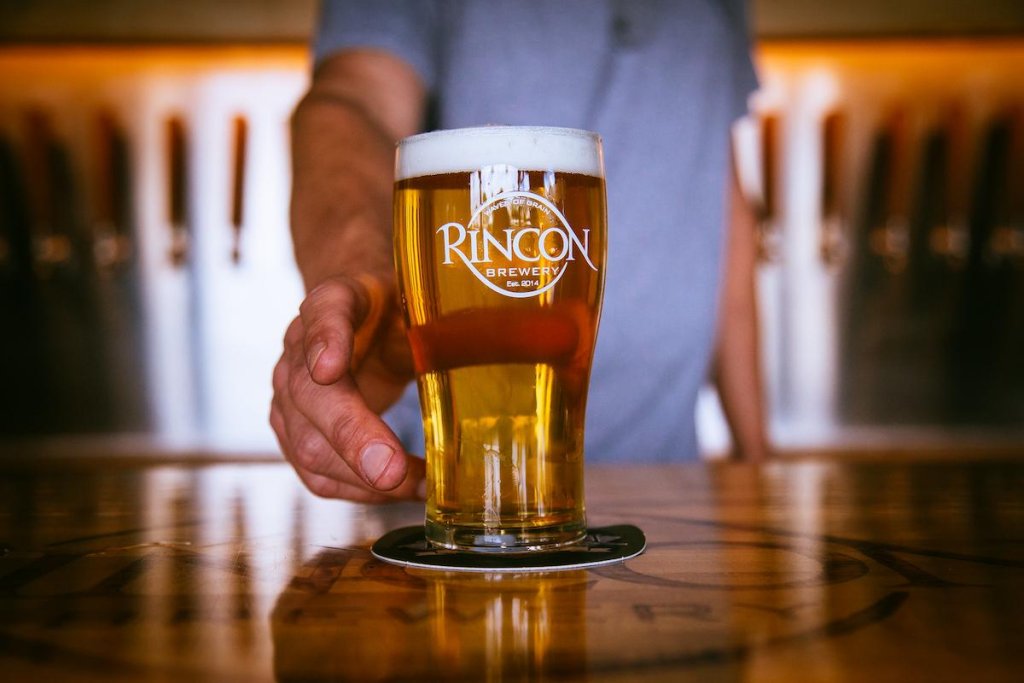 In Ventura, we traffic in the truth, and the truth is you'll need to drive – or Uber – here, but, also the truth, it's only a ten-minute drive from Transmission to Rincon Brewery. Rincon is all about community, the ocean, and thriving farms; which tells you much about their beer, their friendly attitude, and their full, fresh menu. Their signature beers are second to none. Perhaps fitting to start with a Haole Boy Lager, raising a toast to one of the greatest surfing dogs – and examples – ever. Haole the Surf Dog epitomized all that is right in this world. Fun barcade, conveniently located on the way to the bathrooms. Maybe on the way back.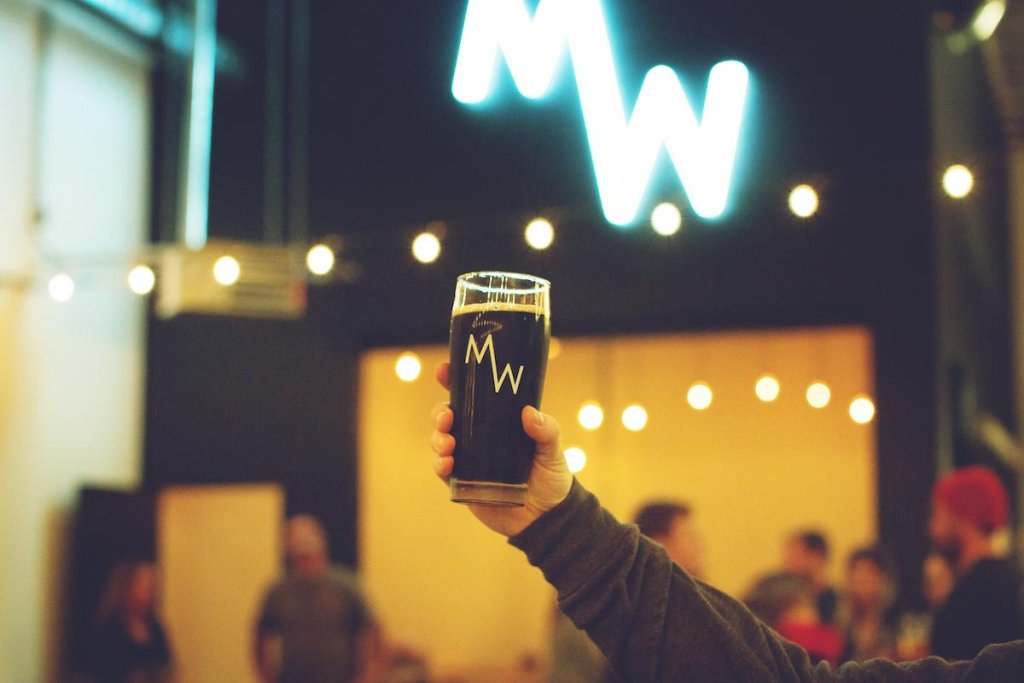 No, you're not seeing double – or maybe you are – Ventura has two MadeWest taprooms and the taproom on Donlon Street is also where they make their beer. It's a favorite local hangout precisely because it is a little tucked away. Many an easy Southern California afternoon has been happily wiled away on their outdoor patio. Almost always a food truck, and live music too; check their events calendar.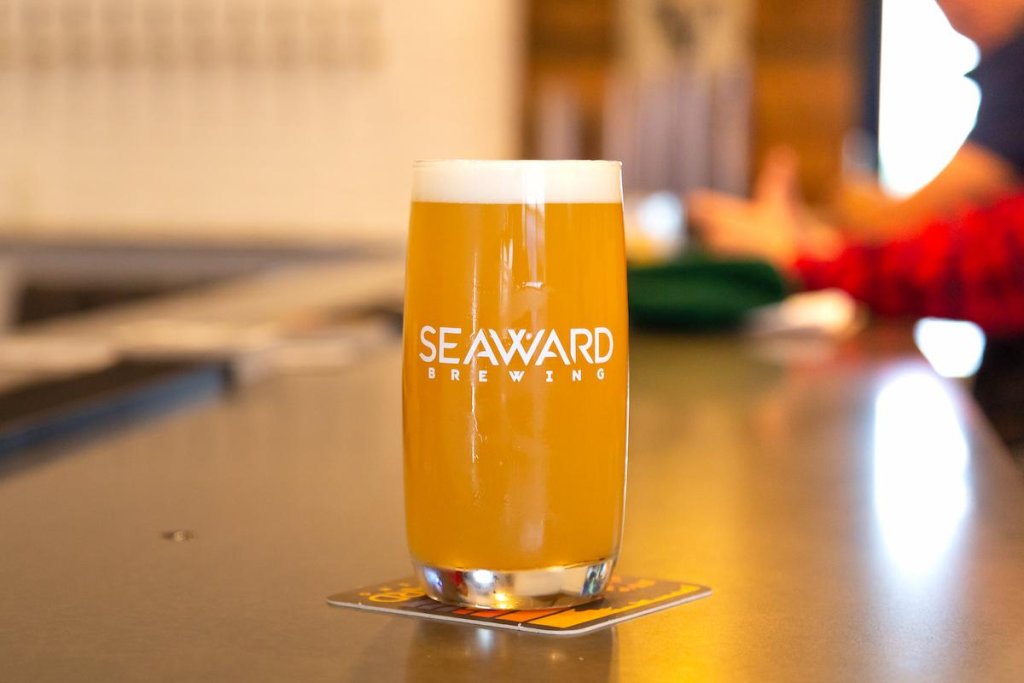 No one's really keeping track, so if you want to Uber, go ahead; though, beer crawl purists, it's really only roughly a 15-minute walk from MadeWest to Seaward Brewing on Goodyear Avenue. Thirsty on arrival? Start with Seaward's Sea Minus Pilsener, soft notes of citrus balanced with herbal hints. Maybe looking to balance out the nonstop hops? Perhaps their Undertow Seltzer with lovely underpinnings of strawberry and lemonade. Again, locally owned – which feels as good as cold beer after a 15-minute walk in the sun. Maybe we are pressing you to stay pure beer crawl.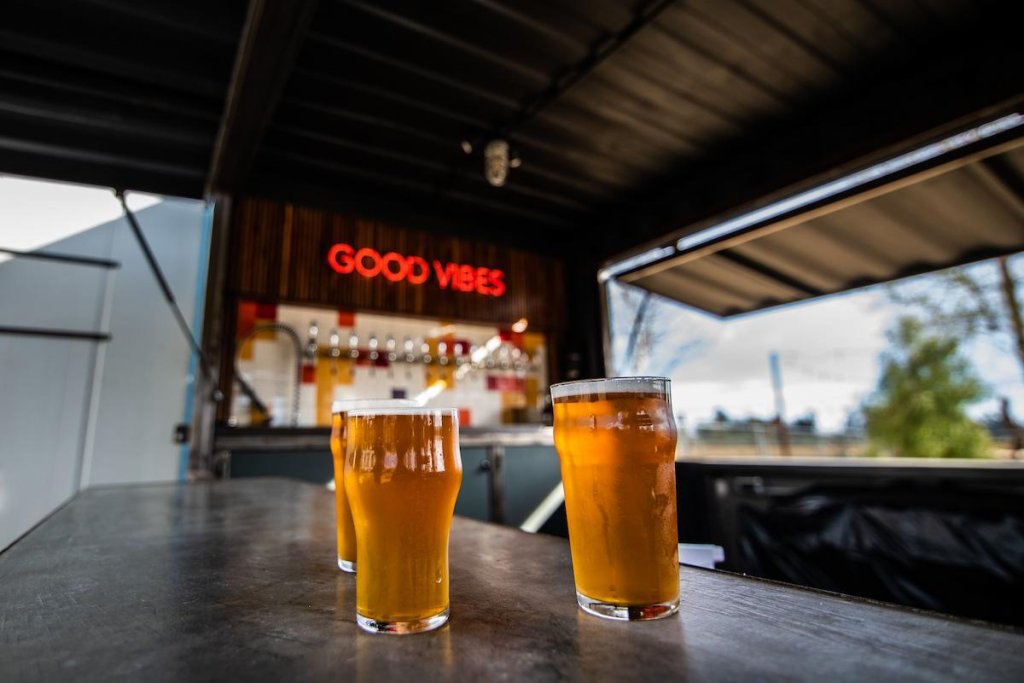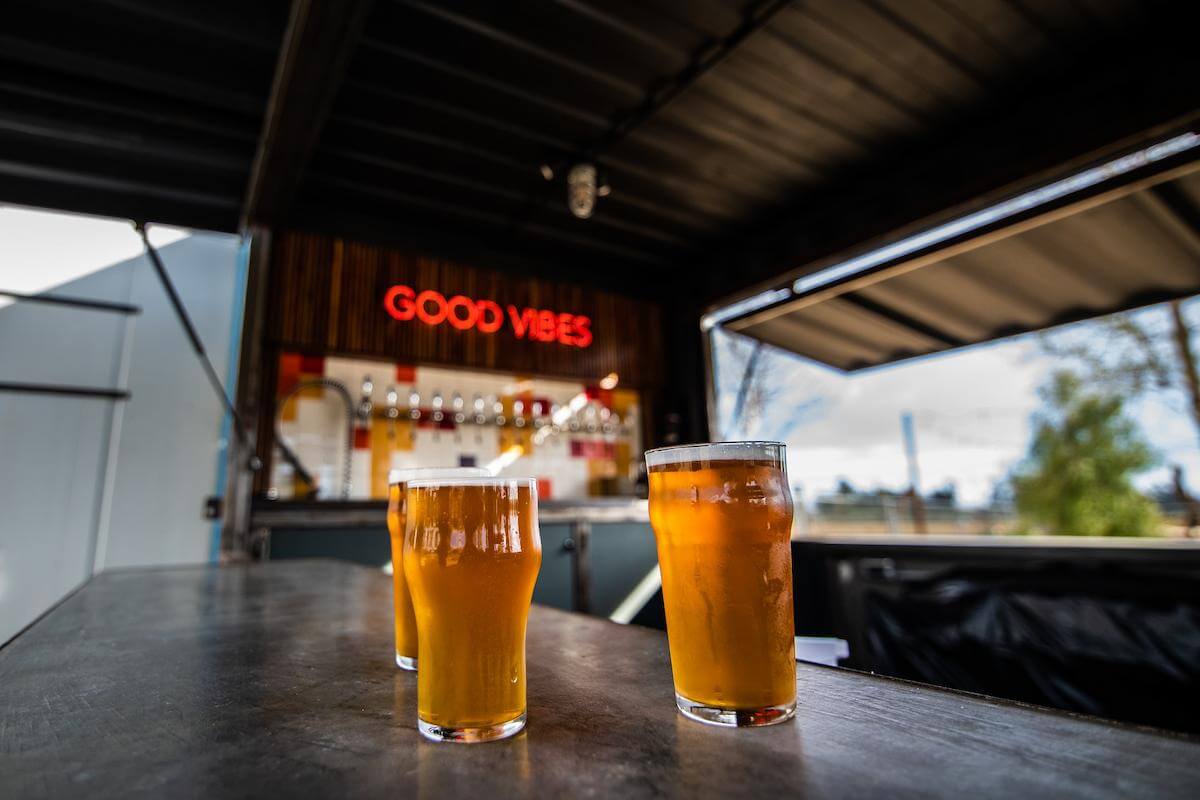 Again, keeping it pure – because that's what we do in Ventura – you can easily stroll/crawl from Seaward Brewing to Topa Topa's second location on Colt Street in less than 20 minutes. Quicker if you're thirsty. Topa Topa's second location is well worth the walk – they have the loveliest expansive outdoor spread of picnic tables, complete with a walk-up outdoor bar and a daily rotation of food trucks. And a barcade. Maybe a Spectro Hazy paired with a little Street Fighter?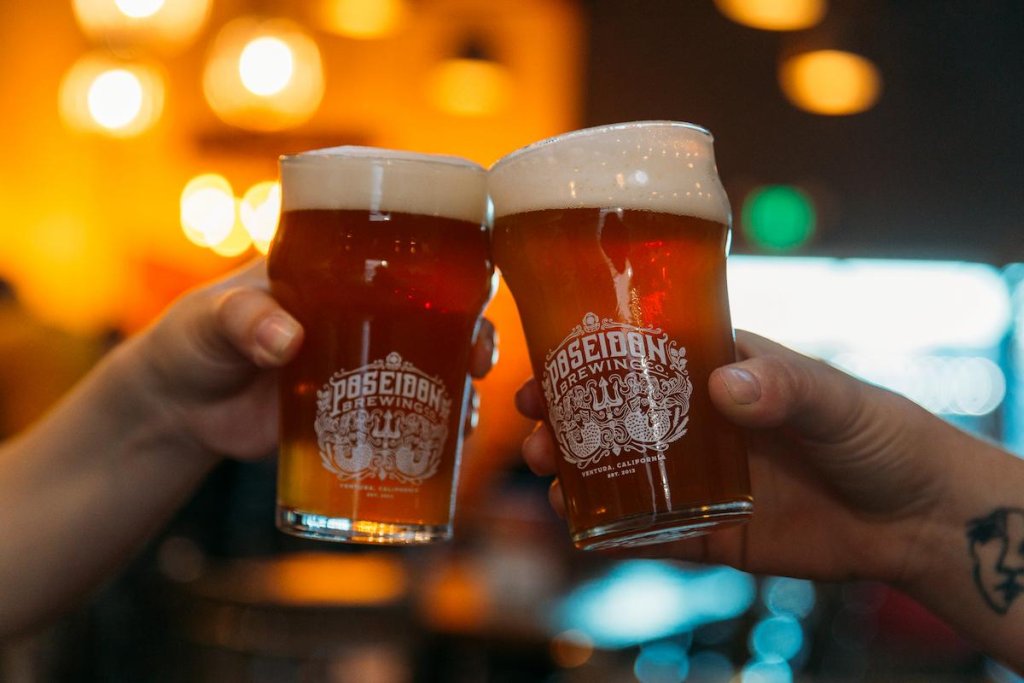 Again, hall pass to grab a Uber or have a friend drive you; the journey from Topa Topa to Poseidon is a long walk so go ahead and drive – Poseidon is well worth the cheat. Founded by a Navy-trained diver, plenty of the beers are clever bits of wordplay (Bottom Time Black Ale, Hooyah Deep Sea! IPA, Garibaldi Golden Ale) and the huge open taproom is heavy on fun dive decor and easy relaxation. And the beers? Hooyah.
And that's it.
For now.
Rumor has it there are more breweries on the way. Requiring some serious stamina.
Good thing you've already started training.
Things to Do


Music & Nightlife

Pet Friendly
Outdoors


Biking & Hiking Trails
Food & Drink


Restaurants

Outdoor Dining

Wineries, Breweries & Distilleries

Happy Hours
Discover More
Get to know Ventura, and discover the best things to do around the city.
Ventura Partners With