Posted: Friday, Dec 17th, 2021
What Can I Do in Ventura if I Only Have a Weekend?
What can you do in Ventura if you only have a weekend? Forty-eight hours is a wink of time. But it can be perfectly spent, if you heed the words of Robin Williams, and maybe the ghosts of Ventura travelers before you.
Lean in and listen…

Fun, adventure, live music, great eats (and drinks), maybe even a whale sighting or a surfing lesson. A few offerings to help you seize every Ventura second.
Why not make play extraordinary?
Eat, Shop, Explore History, and Toast the Sunset With a Global Award Winning Beer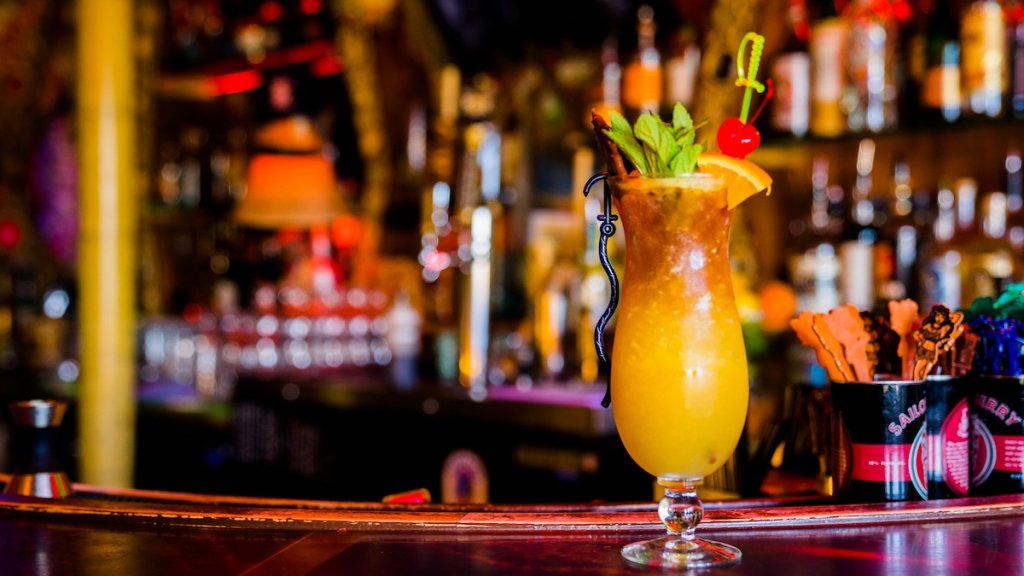 Start with walking along Main Street, closed to traffic and imbued with a European and salty (our downtown is only two blocks from the beach) air. Ventura's downtown is lined with locally owned stores (they truly care about their wares) and a wide range of restaurants. Looking for unique sea glass jewelry? Betty Belts

is located just above the Polynesian restaurant and bar, VenTiki Tiki Lounge and Lanai (a fine place for a drink). Up and down Main Street, you'll also find thrift and antique stores. Interested in history? Turn your walk into a self-guided tour. Stop by our Ventura Visitor Center (101 South California Street; and one block off Main Street) and ask a friendly volunteer for the Historic Walking Tour guide. Among other lovely, alive and blossoming historical buildings, the guide will direct you to the Mission Basilica San Buenaventura. Founded in 1782, the lovely, secluded garden is as fine a place as any to sit and breathe history.

Hungry? Maybe Nature's Grill

for something healthy and light (try their smoothies). Spencer Makenzie's is a local favorite (at 806 East Thompson Boulevard, a little off Main Street, but still walking distance). Try their fish tacos (and order them Brooklyn Style with a side of Sweet Chili Sauce). The outdoor patio at Rumfish y Vino is as lovely as it gets.On the West end of town, Ventura Avenue has some of the best real deal Mexican food you'll ever taste. Referred to as the Taco District, with 12-plus family-owned Mexican restaurants as authentic and flavorful as you'll find. Looking for takeout? Johnny's Mexican Food never disappoints. Dining in? Taqueria Tepatitlan has bountiful plates with micheladas that pair perfectly with their specialty dishes. Have a look at restaurants on and off the beaten track.

And don't neglect Ventura's beer & wine scene. Keeping it short, in the past ten years, there has been a happy explosion of craft breweries and wineries, a liquid symphony, courtesy of brewers and vintners who relish the word experiment. Happy pairing, MadeWest Brewery pours global prize-winning craft beers on one of the longest piers in California, with a lovely view of blue-hummocked islands. No better place to watch the sunset.

Night life? Live music?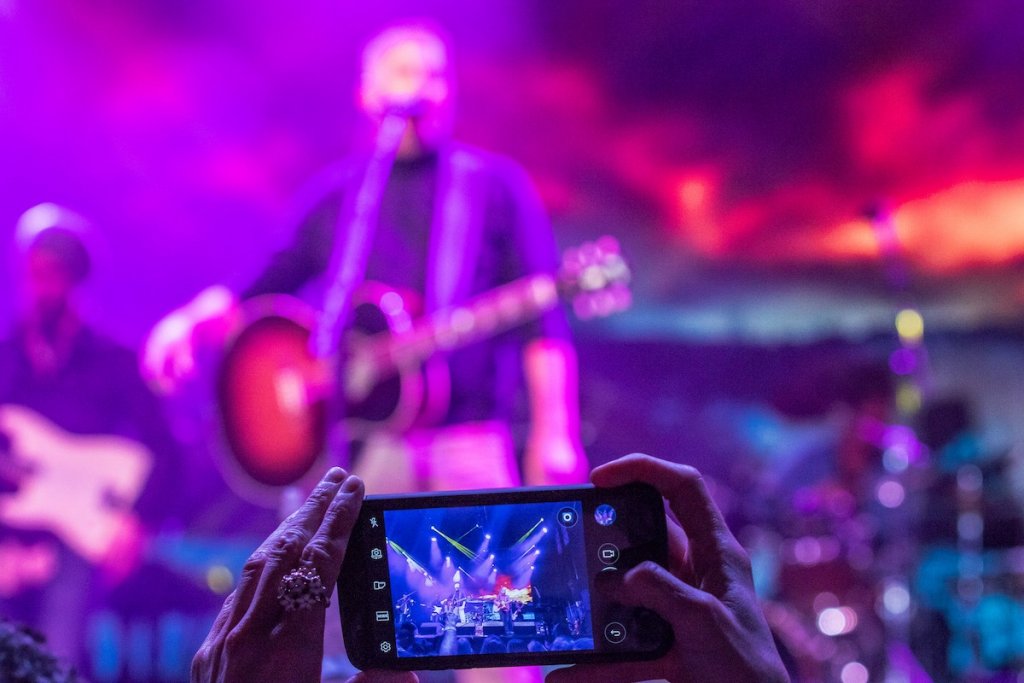 Pretty much everywhere. Drop into Winchester's Grill & Saloon

("No cover, no attitude"; 632 East Main Street). Stroll a block or two farther down Main Street and enjoy more live music at Grapes & Hops, or The Six Chow House, or Bombay Bar & Grill (3 DJ's, 3 dance floors). At Ventura Harbor Village you can find live music beside the water at any number of restaurants (check the Ventura Harbor Village website). And, speaking of websites, there's no more extensive listing of local music offerings (and nightlife fun) than the amazing Ventura Rocks. Drinks (and more great nightlife)? Also on Main Street, you'll find Limon Y Sal, Bank of Italy Cocktail Trust, VenTiki Lounge and Lanai (fun outdoor firepit), Dargan's Irish Pub & Restaurant, and The Blue Agave (home to one of the best margaritas you'll ever taste). And let's not forget the Majestic Ventura Theater and the Ventura Music Hall, where some of the world's best national and international acts perform in two incredibly intimate venues. It's how live music is meant to be seen.

Laughs? The Ventura Harbor Comedy Club always has surprises up its sleeve; world-class comedians come up regularly from L.A.
Ventura Play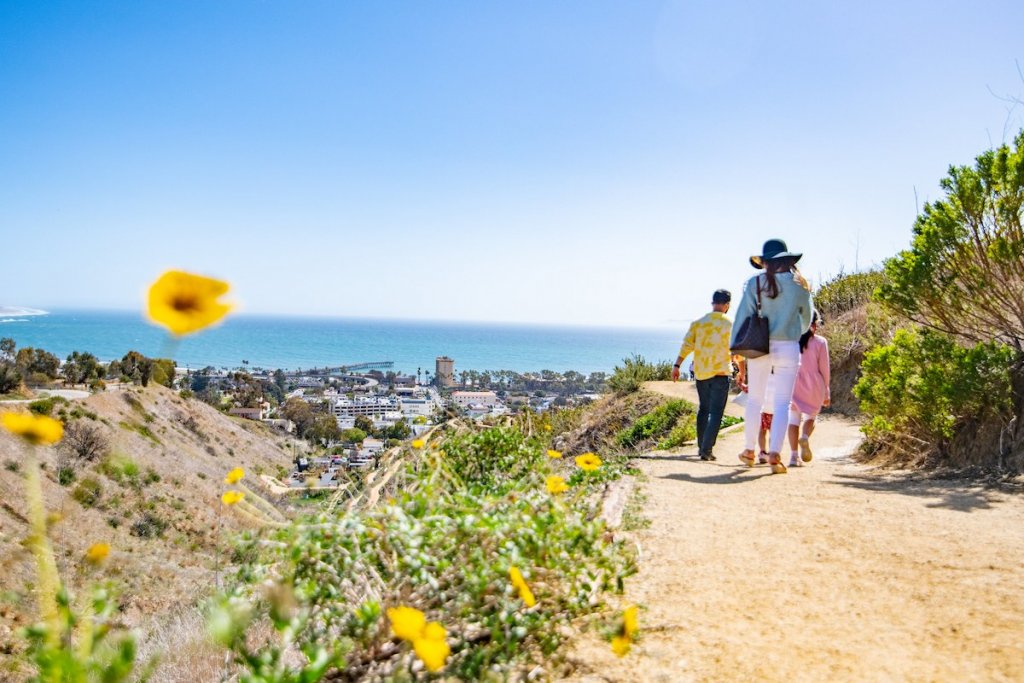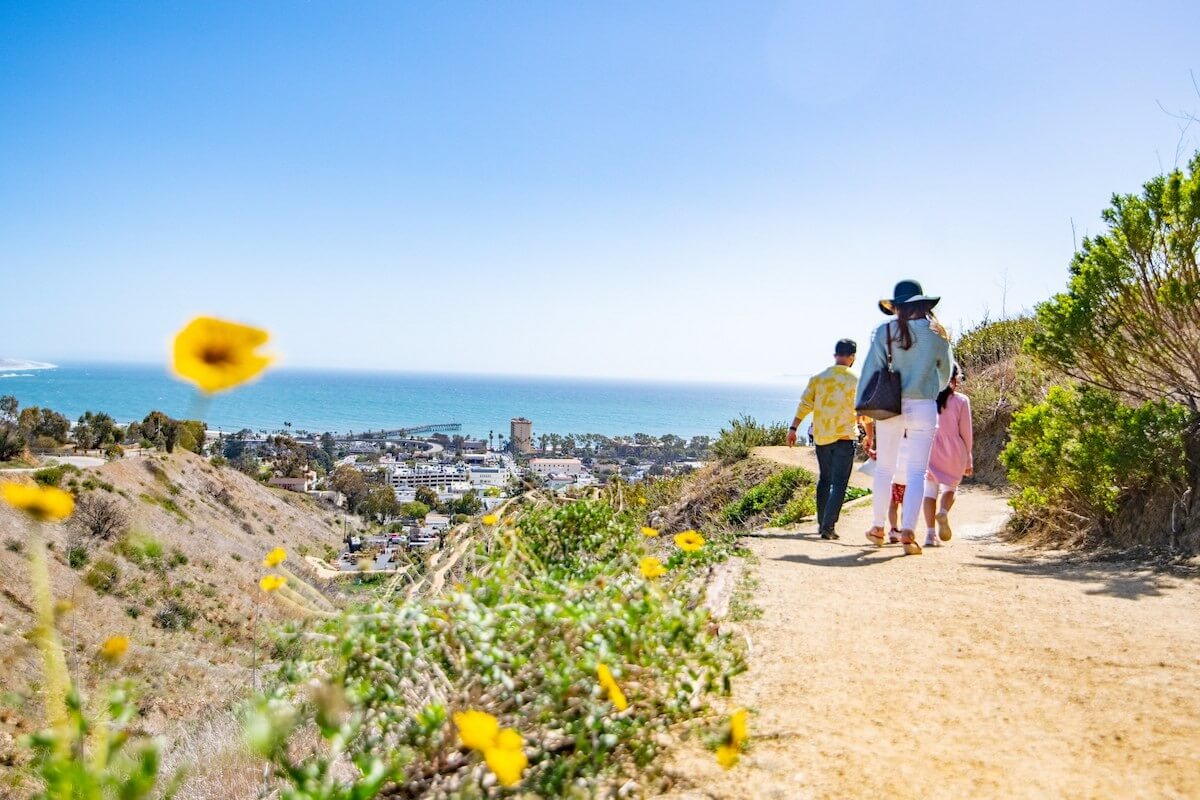 In Ventura, outdoor play is what we do. You should join in. The Ventura Botanical Gardens are right behind City Hall

. A lovely display of stunning plants is rivaled by a high-in-the-hills panoramic ocean view. There's no entry fee on Fridays and they are closed Mondays. The rest of the week they are open from 9 am to 5 pm, and the entry fee is $7. Just above the Botanical Gardens, and free all the time, Grant Park (easily identifiable by the large wooden Cross) also has amazing panoramic views. Ventura has stellar biking and hiking. Don't neglect our newest gem. Easily accessed (it's just a ten-minute drive from downtown), Harmon Canyon Preserve is the perfect place to escape to the things that matter — like solitude and silence. And, of course, there is our signature gem — the sea. Take a surf lesson, go whale watching with Island Packers Cruises, or spend a day exploring Channel Islands National Park, quite possibly a life-changing adventure.
Got Kids?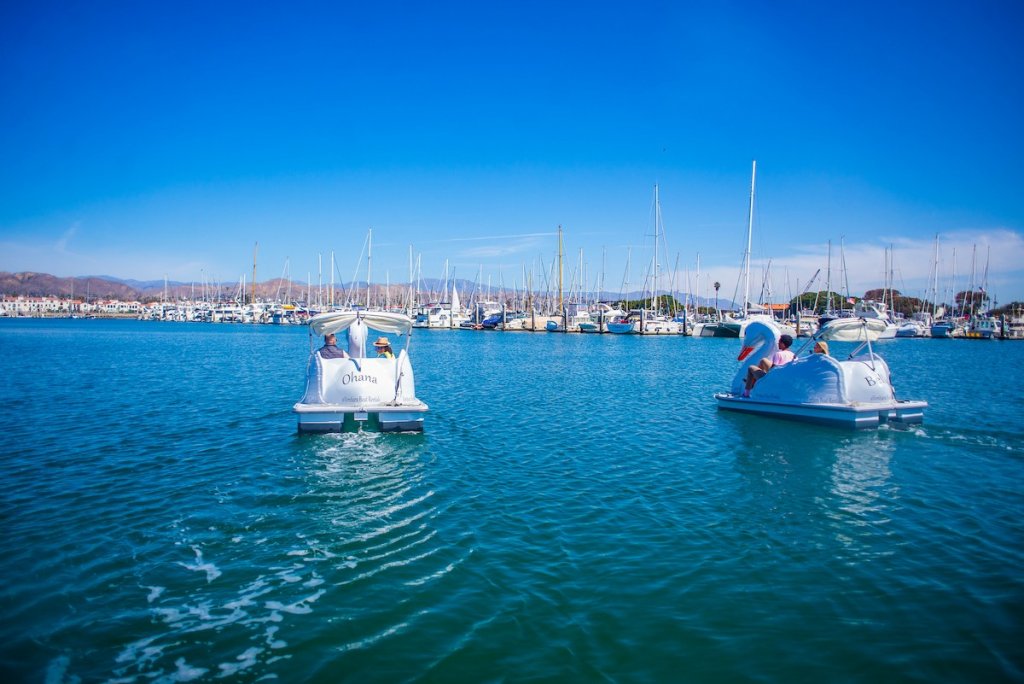 Happy news, in Ventura kids (and kids at heart), have a real-life playground at their fingertips. But here's the part that truly matters, you and your family will make lasting memories. No price tag for that one. For starters, Ventura is the beach. Miles of sand (with plenty of free parking beside it) offers the perfect playground; surfing, boogie boarding, kayaking, stand-up paddleboarding … beach play is Ventura's specialty. Harbor Cove Beach

, with its protective breakwater, provides calm waters. Marina Park, with its green expanse of the park adjacent to the beach, is also popular with local families – picnic and play in the surf.

Tons of fun at Ventura Harbor Village, an easily walkable collection of shops and delicious restaurants. Family must-stops include Coastal Cone Ice Cream

, a delicious ice cream parlor with flavors you can't imagine and innovation that would make Da Vinci proud (start with the pineapple dole whips), and Ventura Boat Rentals, where you can rent kayaks, stand-up paddleboards, and pedal boats (in the form of Swans and Dragons). It's also super fun to just wander and look at all the boats docked in the harbor.
Need a place to stay?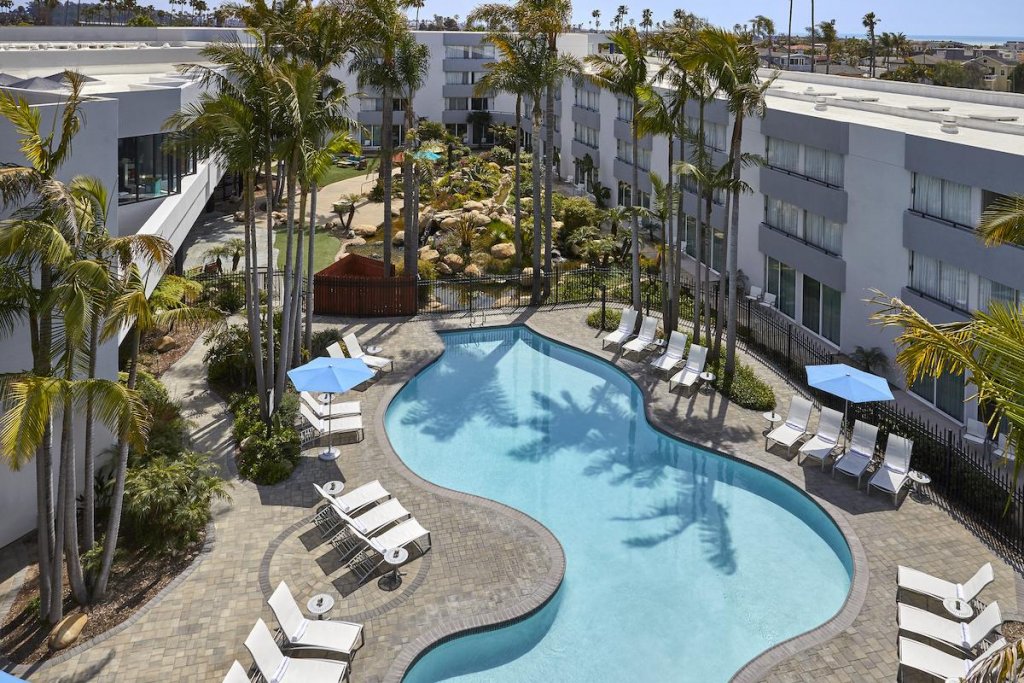 Ventura has a host of options, plenty of them surprisingly affordable, especially in the quieter seasons, which, we should mention, still have Ventura warmth and sunshine. Click here.
More questions?
Check out our Visit Ventura website or just call us (805-641-1400).
Last but not least — have as much fun as possible. We only have so many days.
Discover More
Get to know Ventura, and discover the best things to do around the city.
Ventura Partners With