Posted: Thursday, Jan 16th, 2020
3 Perfect Days in Ventura
by Visit Ventura
With its dynamic mix of beach, nature, and culture, Ventura is the perfect place for a long weekend. Try this itinerary for a picture-perfect sampling of local favorites, new openings, and classic spots.
Day 1
Ventura's walkable and welcoming Downtown district is the best place to get your bearings, with easy access to both the beach and the mountains and a plethora of dining, shopping, and cultural options.
For breakfast, Busy Bee Café is a quintessential diner, but if you prefer a coffee and pastry to-go, Palermo is your spot.
(Don't miss the gift shop in the back.)

Begin your exploration at the San Buenaventura Mission — take a stroll through the serene garden and learn about Ventura's varied history. To help understand the march of Ventura's history, take a look at the mural by artist Michael O'Kelly just outside of the Mission on Main Street.
Downtown Ventura is home to unique shops featuring local and global artisans. Passport Habits carries an eclectic mix of clothing, gifts, and homeware (including an incredible global rug selection).
Pop by Kariella for women's clothing and accessories, and B on Main for gifts. And, of course, a trip to Ventura wouldn't be complete without a stop by outdoor outfitter Patagonia.
Ready for lunch?
Paradise Pantry is a fresh and innovative take on classic café fare (Happy coincidence, it's attached to a delightful cheese counter and wine shop.). A short stroll up Main Street, Nature's Grill features healthy eats (Cobb salad, chicken avocado sandwiches, veggie stir-fry) casually ordered at the counter, and delivered to your table. If you don't stop into Rice by Mama (delicious Thai) before you get there.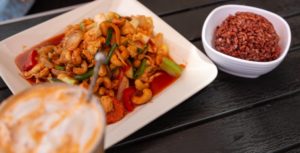 Next, head to San Buenaventura City Hall, and, just behind City Hall, the Ventura Botanical Gardens for epic views of the city and coastline. In fact, it's a perfect place to watch the sunset — a time of day also known as cocktail hour. Seeing to that cause, Downtown's Blue Agave has excellent margaritas and Mexican food. If beer is your drink of choice, try Anacapa Brewery Company or (and) Barrelhouse 101; and if casual ambiance is the name of your game, Fluid State is your spot. (It also happens to be home to one of the best pizzas in town.)
For after-dinner entertainment, check out The Majestic Ventura Theater, where touring bands big and small make their musical home for the night. In fact, you'll find live music at many of the restaurants and bars around town on any given night.
Day 2
Start your day with a coffee and pastry at Kay's Coffee on South Seaward Avenue. It's located steps from the ocean, so you can get your caffeine fix inside and go for a beachy sip-and-stroll with the breeze at your back. If a full breakfast is more your speed, Duke's Griddle 'n Grill is a classic.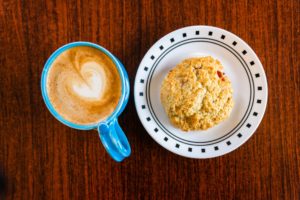 Want to get physical?
Seaward Surf and Sport offers surf lessons and all the gear you'll need. If you're more comfortable on land, there are beach volleyball courts close by.
Traveling with kids or dogs?
Marina Park, also just off the beach, boasts a playground and plenty of green space (and allows dogs as long as they're on-leash), making it a great spot to get some fresh air and exercise.
When you're ready for a snack, head to Pierpont Tacos. Seating is limited, but its proximity to the beach makes it a great picnic option. Alternately, The Jolly Oyster, a Ventura mainstay, sells sustainably raised shellfish to-go from their charming "Shuck Shack" — they'll teach you how to shuck your own oysters. If you're in the mood for a local brew, head to Social Tap's outdoor patio. The Water's Edge Restaurant, a little further south, is an old-school spot known for its epic sunset views at the edge of Ventura Harbor.
Swing by for a cocktail and some local color.
Day 3
A perfect day in Ventura begins at the beach. Start yours at Surfers' Point, watching the surfers play in the waves.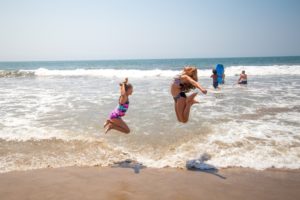 Then, grab a late breakfast at Café Ficelle, a midtown bakery and café. Midtown is home to many of Ventura's best breweries and a few wineries. For beer in the area, don't miss out on Rincon, MadeWest, or Concrete Jungle Brewing Project.
If you're more in the mood for wine, check out The Cave and Four Brix Winery.
Next, head to The Avenue, an area that's home to many local artists, as well as the best Mexican food in town. Taste-test tacos at the different taquerias up and down the street, and be sure to check out the Buenaventura Art Association at Bell Arts Factory, where you'll find one-of-a-kind gifts and keepsakes by local artists.

On the way back downtown, be sure to swing by the
Museum of Ventura County
. With an evolving program of immersive, interactive exhibits, and events, the Museum does its part to keep the artistic and cultural spirit of Ventura thriving.
For more great stories, request our FREE inspiration guide right to your door!
Check out upcoming events!