Welcome to Ventura, New Paths friends!
We're so very happy and grateful you're here! Thank you for kindly choosing our town for your conference. We also like you based solely on your name. New Paths are what life is all about.
We know you're only here for a few days, but that's plenty of time to discover new paths in Ventura. We're small-town walkable, allowing you plenty of fun adventures within, yep, walking distance of your Crowne Plaza Ventura Beach Hotel.
EAT, SHOP, EXPLORE HISTORY, AND TOAST THE SUNSET WITH A GLOBAL AWARD WINNING BEER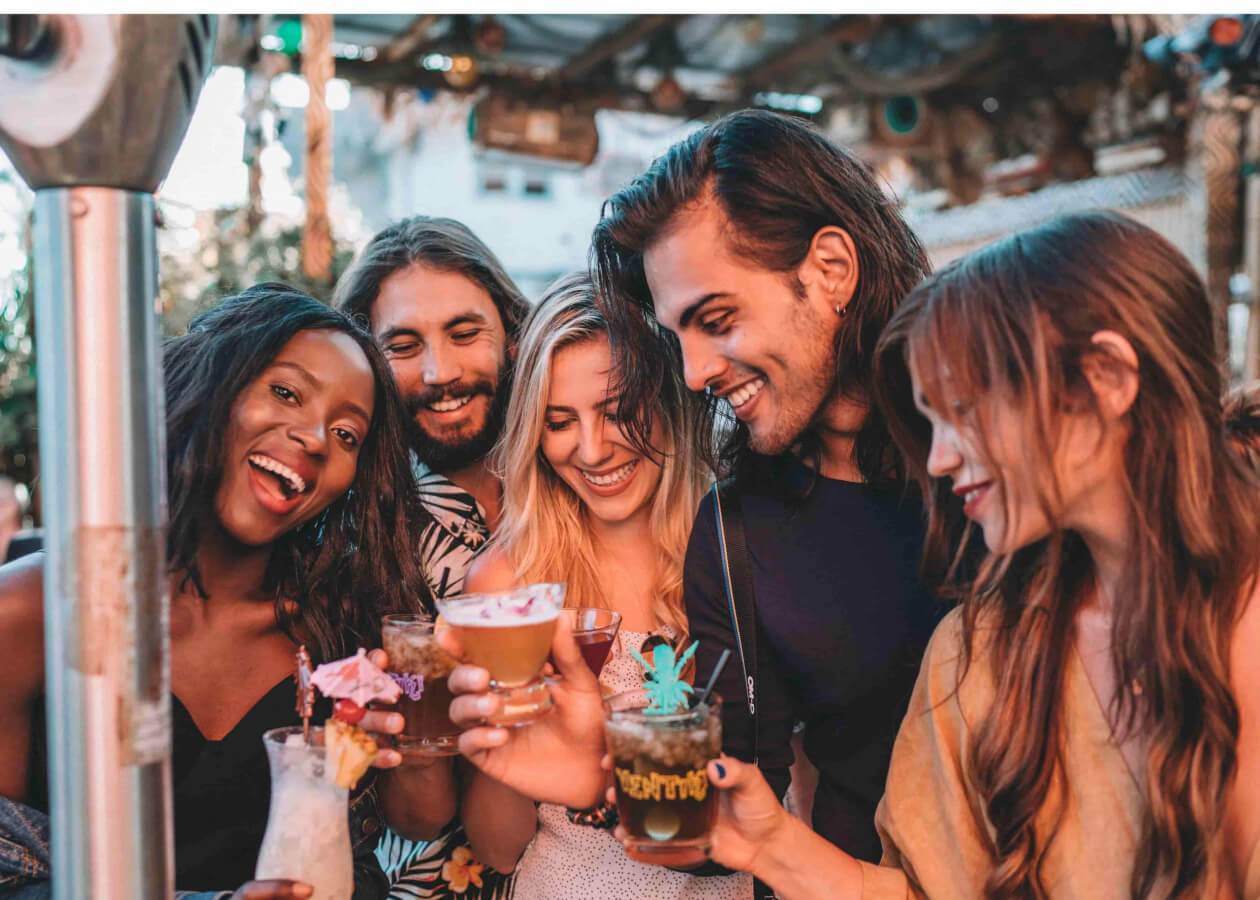 Start with walking along Main Street. Two blocks from your hotel, Main Street is closed to traffic, lending it a European flair, hung with salt air. Our Downtown is lined with unique stores and wide range of restaurants. Looking for unique sea glass jewelry? Betty Belts

is located just above the Polynesian restaurant and bar, VenTiki Tiki Lounge and Lanai (a fine place for a drink). Up and down Main Street, you'll also find thrift and antique stores. Interested in history? Turn your walk into a self-guided tour. Stop by our Ventura Visitors Center (one block from your hotel) and ask a friendly volunteer for the Historic Walking Tour guide. Among other lovely, alive and blossoming historical buildings, the Guide will direct you to the Mission Basilica San Buenaventura. Founded in 1782, the lovely, secluded garden is as fine a place as any to sit and breathe history.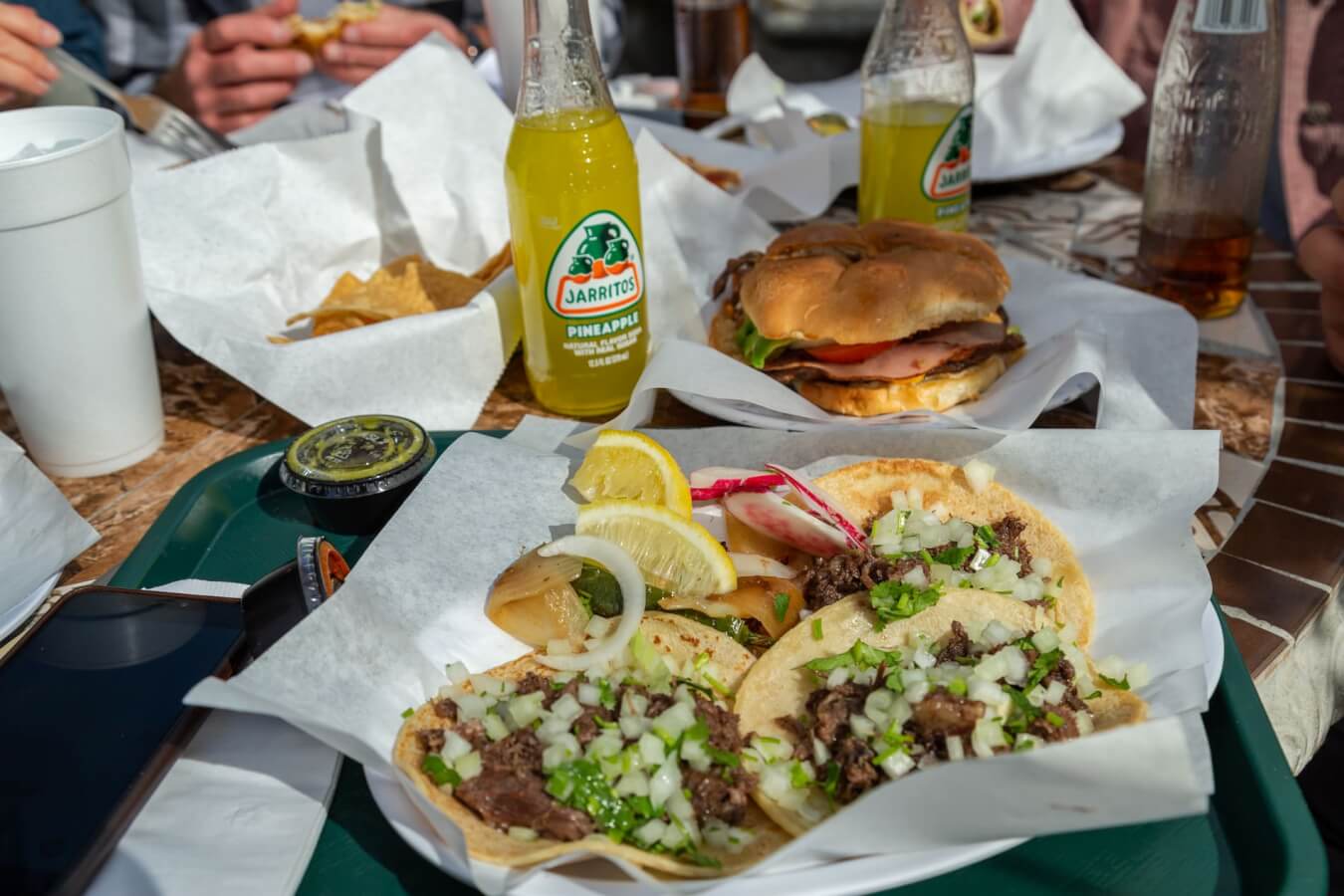 Hungry? Maybe Nature's Grill

for something healthy and light (try their smoothies). Spencer Makenzie's is a local favorite (at 806 East Thompson Boulevard, a little off Main Street, but still walking distance).Try their fish tacos (and order them Brooklyn Style with a side of Sweet Chili Sauce). The outdoor patio at Rumfish y Vino is as lovely as it gets.

On the West end of town, Ventura Avenue has some of the best real deal Mexican food you'll ever taste. Referred to as the Taco District, with 12-plus family-owned Mexican restaurants as authentic and flavorful as you'll find. Looking for takeout? Johnny's Mexican Food

never disappoints. Dining in? Taqueria Tepatitlan has bountiful plates with micheladas that pair perfectly with their specialty dishes.

Honestly, so many options. Click here for a deeper look at restaurants on and off the beaten track.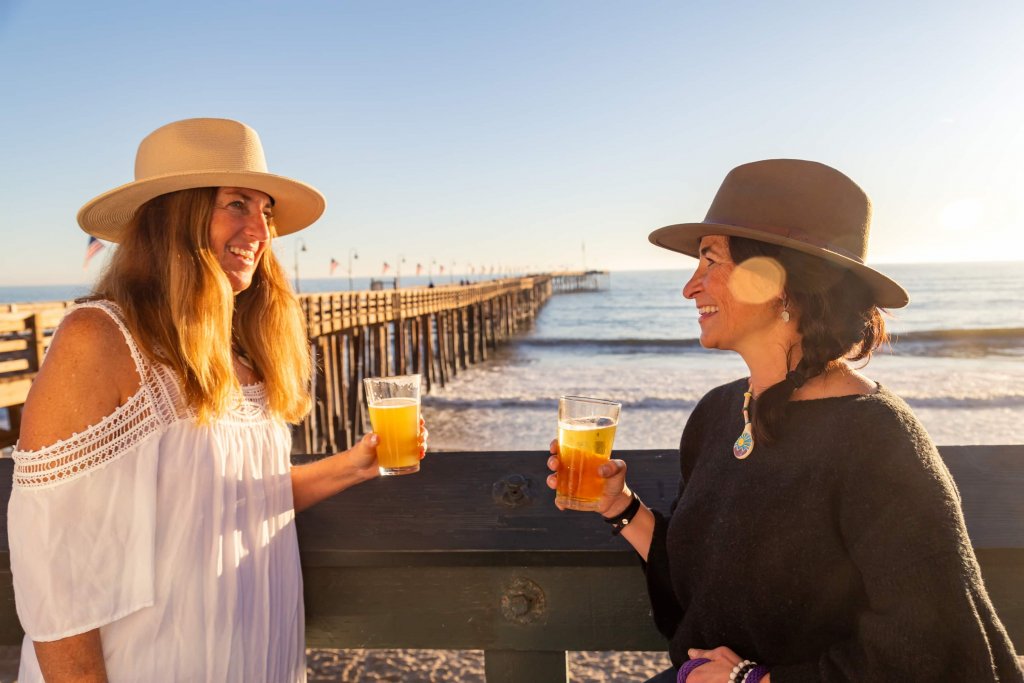 And don't neglect Ventura's beer & wine scene. Keeping it short, in the past ten years, there has been a happy explosion of craft breweries and wineries, a liquid symphony, courtesy of brewers and vintners who relish the word experiment. Just a short beachfront walk from your hotel, MadeWest Brewery pours global prize-winning craft beers on one of the longest piers in California, with a lovely view of blue-hummocked islands. Great place to watch the sunset. Thinking about picking up the remote and skipping it? Click here.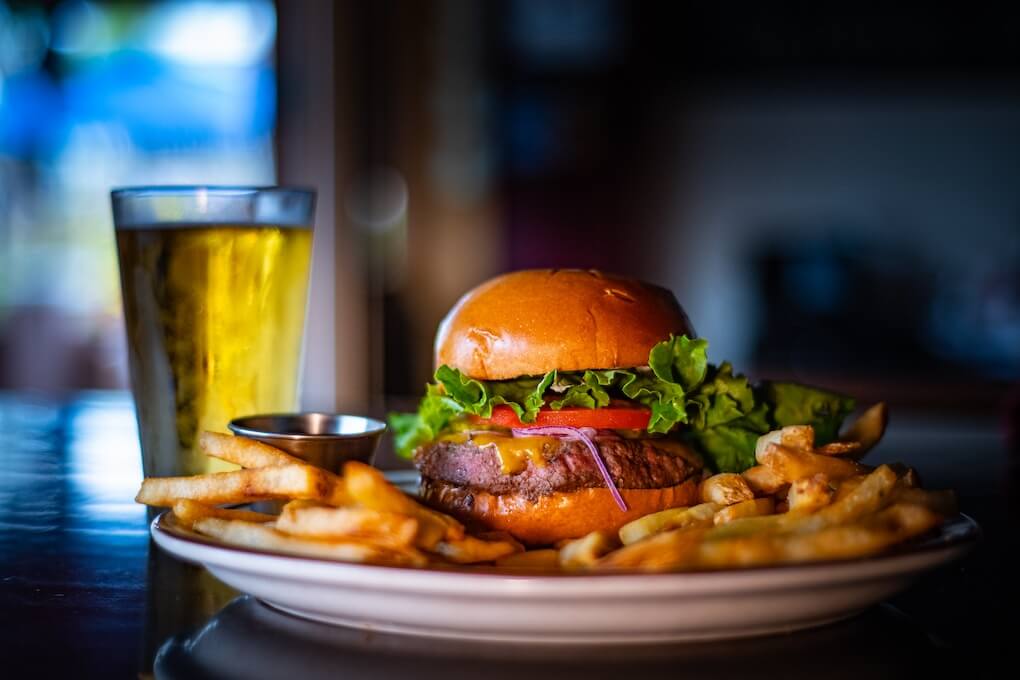 Some night life? Live music? Pretty much everywhere, from Winchester's Grill & Saloon

("No cover, no attitude"; 632 East Main Street). Ventura features convenience. Stroll a block or two down Ventura's car-free downtown and enjoy more live music at Grapes & Hops, or The Six Chow House, or Bombay Bar & Grill (3 DJ's, 3 dance floors). At Ventura Harbor Village you can find live music beside the water at any number of restaurants (check their website) And, speaking of websites, there's no more extensive listing of local music offerings (and night life fun) than the amazing Ventura Rocks. Drinks (and more great night life)? Also on Main Street, you'll find Limon Y Sal, Bank of Italy Cocktail Trust, VenTiki Lounge and Lanai (fun outdoor firepit), Dargan's Irish Pub & Restaurant, and The Blue Agave (home to one of the best margaritas you'll ever have) , Laughs? The Ventura Harbor Comedy Club always has surprises up its sleeve; world-class comedians come up regularly from L.A.
Ventura Play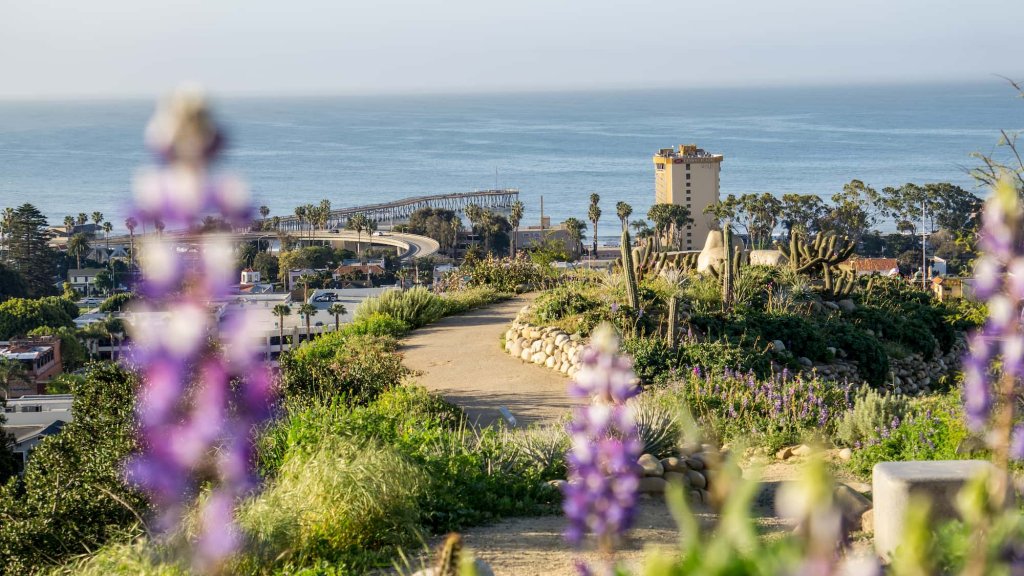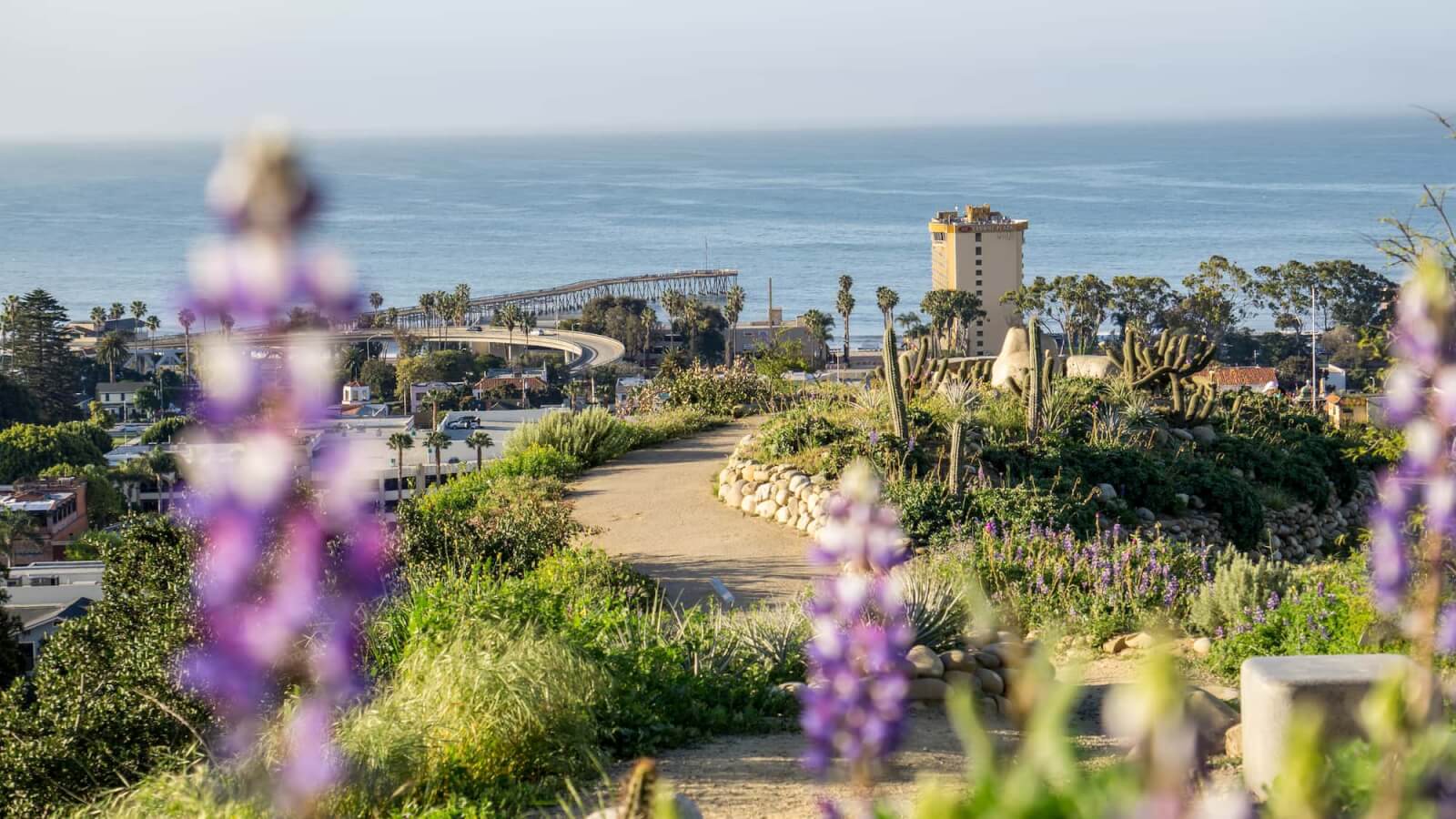 In Ventura, outdoor play is what we do. You should join in. The Ventura Botanical Gardens are right behind City Hall,

again a short walk from your hotel. A lovely display of stunning plants is rivaled by a high-in-the-hills panoramic ocean view. There's no entry fee on Fridays and they are closed Mondays. The rest of the week they are open from 9 am to 5 pm, and the entry fee is $7. Just above the Botanical Gardens, and free all the time, Grant Park (easily identifiable by the large wooden Cross) also has amazing panoramic views. Harmon Canyon Preserve, the perfect place to escape to the things that matter — like solitude and silence.
More questions?
Check out our Visit Ventura website or just call us (805-641-1400). Last but not least — have fun. Remember, all work and no play…