Posted: Monday, Aug 26th, 2019
Six of Ventura's Best Off the Beaten Track Restaurants
by Visit Ventura
No one ever said you have to go where everyone else goes, unless that no one didn't want you to snatch their table at their favorite spot. Rewarding travel is about exploring hidden corners. Here's what you get when you venture outside the norm. Lost, maybe. But eventually the satisfaction of a special find, and possibly the chance to hobnob with locals who appreciate your extra effort and the homemade barbecue sauce dribbling down your front.
Ain't fancy to look at (though the giant rooster on the roof is eye-catching) inside or out; Marshall's is tucked along a frontage road off the 101 freeway. But no one comes here for the view. They come for ribs, chicken, and tri-tip that stand with the best you'll ever have.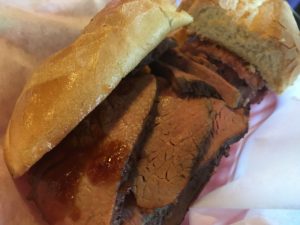 Some claim Taqueria Cuernavaca has the best tacos anywhere. Why not investigate that claim? Start with the al pastor (marinated pork) or veggie tacos (potatoes or mushrooms; they have lots of good vegetarian options). Proceed from there. Thoroughness is an admirable trait.
La Parilla
The Lopez family takes pride in everything on their wide-ranging Yucan-style menu, from chile relleño burritos, to barbacoa, to chilaquiles, to what some say is the best Pollo Pibil (Half roasted chicken, marinated in sauces and spices and slowly cooked in banana leaves) anywhere. They try to keep everything local, from their ingredients to their beers.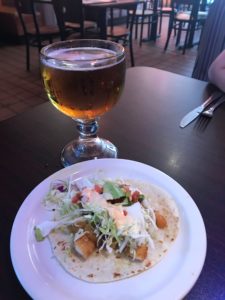 Santa Cruz Market
Santa Cruz Market is off the tourist track but on the local radar because their deli is as good as it is interesting. The great Mediterranean and Middle Eastern fare. Their Shawarmas are mouthwatering; chicken, lamb, and tri-tip cooked perfectly, cut thin, and served in a saucy wrap.
Toki Ramen House
Again, nothing fancy; and it's small and it gets crowded. But it's worth the wait (or consider takeout). The Volcano Ramen is one of their signatures; their fans claim they have the best Ramen in Ventura County. Aromatic smells spill in from the open kitchen.
Danny's Deli & Grill
Locally owned (there's a theme here), Danny's is a New York-style deli serving all the things you'd expect: thick Reubens, crispy on the outside steak fries, Tuna Melts, and soups and breads made daily. Rows of pies on display, brined pickles on the table, servers who know the regulars by name. All that's missing is the traffic and the sharp elbows of New Yorkers. Plus, they just got a beautiful new mural on the side of their building.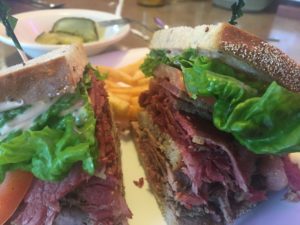 For more great stories, request our FREE inspiration guide right to your door!
Check out upcoming events!
Discover More
Get to know Ventura, and discover the best things to do around the city.
Ventura Partners With