Posted: Friday, Jan 28th, 2022
Five Fun Things To Do In Ventura This Weekend
Why just five fun things in Ventura, a town that swims in fun? It's called a teaser. And really, it's more fun to keep coming back for more. And we'll offer you more.
Later.
On a serious note, when you opt to do any — or all — of these things, you are, in one way or another, kindly Supporting Ventura Local, and we thank you from the bottom of our hearts.
So here's a taste of Ventura fun for this weekend — and beyond. Drive here and stay, so you can get it all in; from cool, wide-open beaches, to cold craft beer, to a walkable small town downtown with unique shops and restaurants, most of them locally owned.
For life is short, and there can never be enough fun.
From live, award-winning theater, to live comedy, to live music (all of it in a safe fashion to accommodate current times)…
Read on…
Live Arts
This Saturday (7 pm) Namba Performing Arts Space (47 South Oak Street, Ventura) presents "La Divina: The Last Interview of Maria Callas," a one-woman show inspired by the life and work of famed opera singer Maria Callas. Experience a riveting and inspiring journey and be treated to a host of operatic gems – all of it in Namba's intimate venue. The show won the 2021 Orlando Fringe Critics Choice Award for Best Individual Performance in a Drama. Live performance $20; streaming only $15. Please click here for tickets and more information.
Live Music
Why not start on Friday night at Winchester's Grill & Saloon

("No cover, no attitude"; 632 East Main Street) with the lovely melodies of Sally and Steve Williams (7pm); on Sunday Winchester's features the reggae of Keyth Garcia (3pm). Ventura majors in convenience. Stroll a block or two down Ventura's car-free downtown and enjoy more live music at The Six Chow House or Bombay Bar & Grill (3 DJ's, 3 dance floors). Right around the corner (585 East Thompson Boulevard), Leashless Brewing always has great local music: Friday, TC Kin (6:30 pm); Saturday, Singular Nature (6:30 pm); Sunday, Chris Hawley (3 pm). At Ventura Harbor Village you can find live music beside the water at the Copa Cubana and Margarita Villa. And there's more. No more extensive listing of local music offerings than the amazing Ventura Rocks.
More Live Music (in a venue like no other) …
In its long and storied (over 90 years) history, the Majestic Ventura Theater has played host to everyone from Ray Charles, to Willie Nelson, to The Ramones. Friday night, Smith/Kotzen, Raised on Vinyl and Black Dragon play the acoustically, atmospherically (1920's Mission Style architecture) magical Theater. And there's more coming down the line. Click here for upcoming shows.
Have Some Laughs
The Ventura Harbor Comedy Club always has surprises up its sleeve. This Friday and Saturday, Rob Ward and Jasmyn Carter. Keeping things topical Rob is touring in honor of police, firefighters and EMS personnel ("The First Responders Tour"). Among other accomplishments, Jasmyn was the first woman to win The Cleveland Comedy Festival. That tells you something.
On Saturday, local farmers once again sell the freshest fruits, vegetables, herbs, honey, eggs, nuts, cheese, olive oil, fruit juices, jams and jellies (among other items) you ever laid taste buds on. Oh, right. Also fresh baked bread and tasty ethnic foods, ready to go. The Downtown Ventura Market — part of Ventura's community fabric since 1986 — runs from 8:30 am to noon at the corner of Santa Clara and Palm Streets in downtown Ventura. Yes, they have modified their operations for your safety. Please click here.
And Down the Line
And why not have something to look forward to? So you can plan ahead, you should know about …
February 26-27
May 14-15th
May 15th
May 29th (Memorial Day Weekend)
July 15th – 17th
August 3-14th
Whatever fun you choose, please consider staying and making a weekend of it.
Adventure and fun.
It's what makes memories.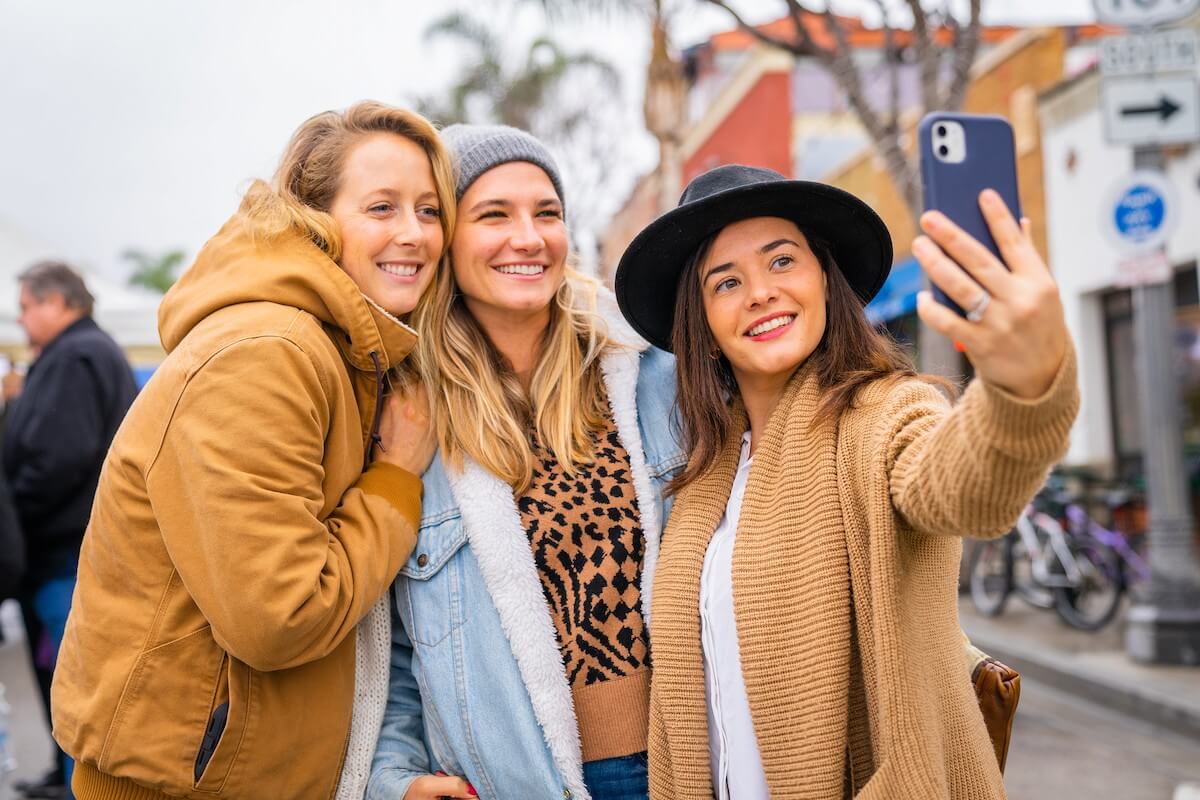 Discover More
Get to know Ventura, and discover the best things to do around the city.
Ventura Partners With