Posted: Friday, Oct 15th, 2021
Five Fun Things To Do In Ventura This Weekend
Why just five fun things in Ventura, a town that swims in fun? It's called a teaser. And really, it's more fun to keep coming back for more. And we'll offer you more.
Later.
On a serious note, when you opt to do any — or all — of these things, you are, in one way or another, kindly Supporting Ventura Local, and we thank you from the bottom of our hearts.
So here's a taste of Ventura fun for this weekend. Drive here and stay, so you can get it all in; from cool, wide-open beaches, to cold craft beer, to a walkable small-town downtown with unique shops and restaurants, most of them locally owned.
For life is short, and there can never be enough fun.
The New West Symphony Performs Live Classical Music
Date: Saturday, October 16th
Live classical music — and the beauty of timeless harmony — is back. The New West Symphony, led by artistic and music director Michael Christie, returns to the stage to share the joy of "Delights and Dances," a 70-minute program that includes the music of Grieg, Tchaikovsky, Copland and more. The first chord rings out at 3 pm at the Ventura College Performing Arts Center (4700 Loma Vista Road). For tickets and information, please click here.
Feel the thrill at the Ventura Raceway
Date: Saturday, October 16th
On plenty of fall Fridays (check their schedule for exact dates), the Ventura Raceway offers fast and furious thrills. From Sprint Cars, to Mod Lites, to Hobby Stocks and Sport Compacts, and, yep, Demolition Derbies; the lot of them on a banked dirt track beside the sea (at the Ventura County Fairgrounds). If you've never seen a race, be prepared for thunder in your chest. Might be the roaring engines. Might be your heart. This Saturday it's all about USAC 360 Sprint Cars, USAC Midgets, Dwarf Cars, Hobby Stocks, WMR Midgets, and motorcycles. The fun starts at 5 pm.
Date(s): October 14-17 / October 21-31. Hours: Thursdays 6pm-10pm / Fridays 6pm-11pm/ Saturdays 6pm-11pm / Sundays 6pm-10pm
These days, Halloween is no longer for the squeamish or the faint-hearted. Some seriously hair raising stuff. The aptly named Fear Grounds at the Ventura County Fairgrounds beside the sea offers, well, not your County Fair fare. Accommodating for current times, there are three open air haunts, but they aren't without risk. The Fright Train, The Terror Trail and The Cage are as good/bad as they sound. CBF Productions — who hosted Concerts in Your Car throughout the pandemic — knows much of sounds systems, technology, and startling light. These — and a twisted imagination — are now applied to Halloween fright. The motto for The Cage is simple. "Your job: survive. Their job: to stop you." The Terror Trail and The Cage are walk throughs. The Fright Train is a ride.
Either way, keep your defibrillator handy.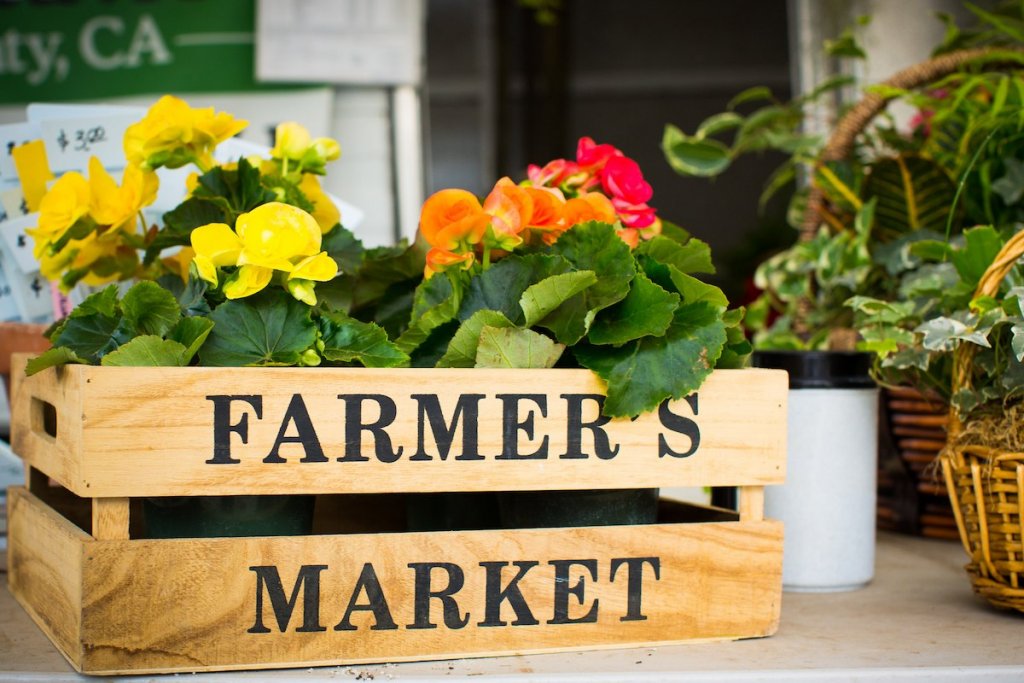 On Saturday, local farmers once again sell the freshest fruits, vegetables, herbs, honey, eggs, nuts, cheese, olive oil, fruit juices, jams and jellies (among other items) you ever laid taste buds on. Oh, right. Also fresh baked bread and tasty ethnic foods, ready to go. The Downtown Ventura Market — part of Ventura's community fabric since 1986 — runs from 8:30 am to noon at the corner of Santa Clara and Palm Streets in downtown Ventura. Yes, they have modified their operations for your safety. Please click here.
Unless you're a local, this may be the best little swap meet you never heard of. Reams of new and used things, often at bargain-basement prices. Plus food and live music, all in an expansive parking lot at Ventura College (4667 Telegraph Road). Saturday AND Sunday from 8 am to 2 pm.
Discover More
Get to know Ventura, and discover the best things to do around the city.
Ventura Partners With