Posted: Thursday, Aug 15th, 2019
How to Have the Best Wedding Experience in Ventura (and it's not even your wedding)
by Visit Ventura
Weddings
are cause for celebration, and not just for the soon-to-be newlyweds. It may be your friends' wedding, but who says you can't live it up as if it's yours, without the expense and the stress of a timetable (well, you should probably show up for the wedding.)? With
happy hours
, live music, nail salons,
golf courses
, craft
breweries and wineries
, escape rooms (marriage is about working together), and ocean play of any kind (surfing, kayaking, sunset watching), there's no better place than Ventura to celebrate your friends' new path in life.
And your chance for lifetime memories.
The perfect guys' (or girls') outing … Hike the hills of
Arroyo Verde Park
(great panoramic ocean views), explore Ventura's walkable downtown (and pose for lifetime photos in front of our soul-expanding, ever-expanding murals), play a round of golf beneath sunny blue skies, lie about your golf game over a cold craft beer at any one of our dozen-plus craft breweries, and then head out for dinner and a night on the town (
Bombay Bar & Grill
is a great place to start; the perfect mix of burgers and live bands).
Just be back by morning!
Get started early with an espresso and any of the mouthwatering treats at
Palm and Boy Coffee
. Happy coincidence, Palm and Boy is smack downtown, right in the heart of the string of fun, one-of-a-kind stores that line Main Street. It may be your friend's wedding, but why can't it be your day too — treat yourself to a massage, enjoy a cocktail beside the bonfire at
Ventiki
, then walk (in Ventura, nothing is far), well, almost anywhere along Main Street for more cocktails and dancing to the best local bands you wish you'd already heard of.
Why see it as girl time and boy time? Why not all head to Ventura Harbor?
Pose with fancy straw hats at
Hats Unlimited
. Ride the merry-go-round (all the more reason to be a child, when your friends are leaning adult). Rent kayaks at
Ventura Boat Rentals
and slide through the sunshine past gleaming yachts and slick sea lions.) Repair to a group table at
Brophy Brothers Seafood Restaurant
, where you can all enjoy fresh-caught local seafood and a view of the harbor you just paddled. And save room, for you can't miss the best cones you've never had at
Coastal Cone
. Wipe the happy stickiness from your face (after a time), and walk across the street to the beach; kick your shoes off and feel the warm sand between your toes.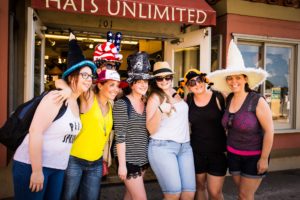 Take your time. That way you can stand quietly (or not quietly) and watch the sun fall into the Pacific. Think your own thoughts for a long moment, and then head downtown to put what you already know about
Ventura's nightlife
to good use.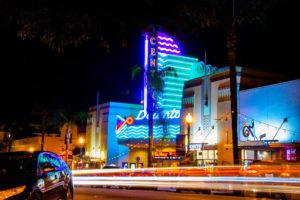 For more great stories, request our FREE inspiration guide right to your door!
Check out upcoming events!
Discover More
Get to know Ventura, and discover the best things to do around the city.
Ventura Partners With