Posted: Friday, Oct 9th, 2020
Camping in Ventura? Visit Ventura Has What You Need
by Visit Ventura
Camping in Ventura is an every season affair — why wouldn't it be? Ventura has roughly 273 sunny days a year. Applying a "pleasant day index," Zillow ranked Ventura number one in the country. Daytime temperatures average 70 degrees. Year-round. That is not a typo.
Given this gleeful state of meteorological affairs, it might seem wrong-headed to quibble over the seasons — but Fall may very well be Ventura's finest camping season. So take a road trip and come see for yourself. The nights are campfire cool. The stars pop. The sea breeze carries a little more cozy; sunsets come with more orange. If that's not a recipe for camping, well go back and read it again slowly (Fall is also the season of slower).
Wherever you're camping this Fall — whether it's the easy beachfront access of
Emma Wood State Beach
or
Faria Beach Park
, or the RV comfort of
Ventura Beach RV Resort
, or the wild-as-it-gets glories of
Channel Islands National Park
(often called "the Galapagos of North America:" which may be underselling the place) — you'll need a few items outside of s'mores (but start there).
Visit Ventura has camping items that will make your camping experience all the more fun — and comfortable. Set aside a small part of your road trip to stop by our store at 101 South California Street and pick up what you need. If you're camping somewhere other than Ventura, we're sorry (just kidding) — but you can still buy your uniquely Ventura camping gear
online
…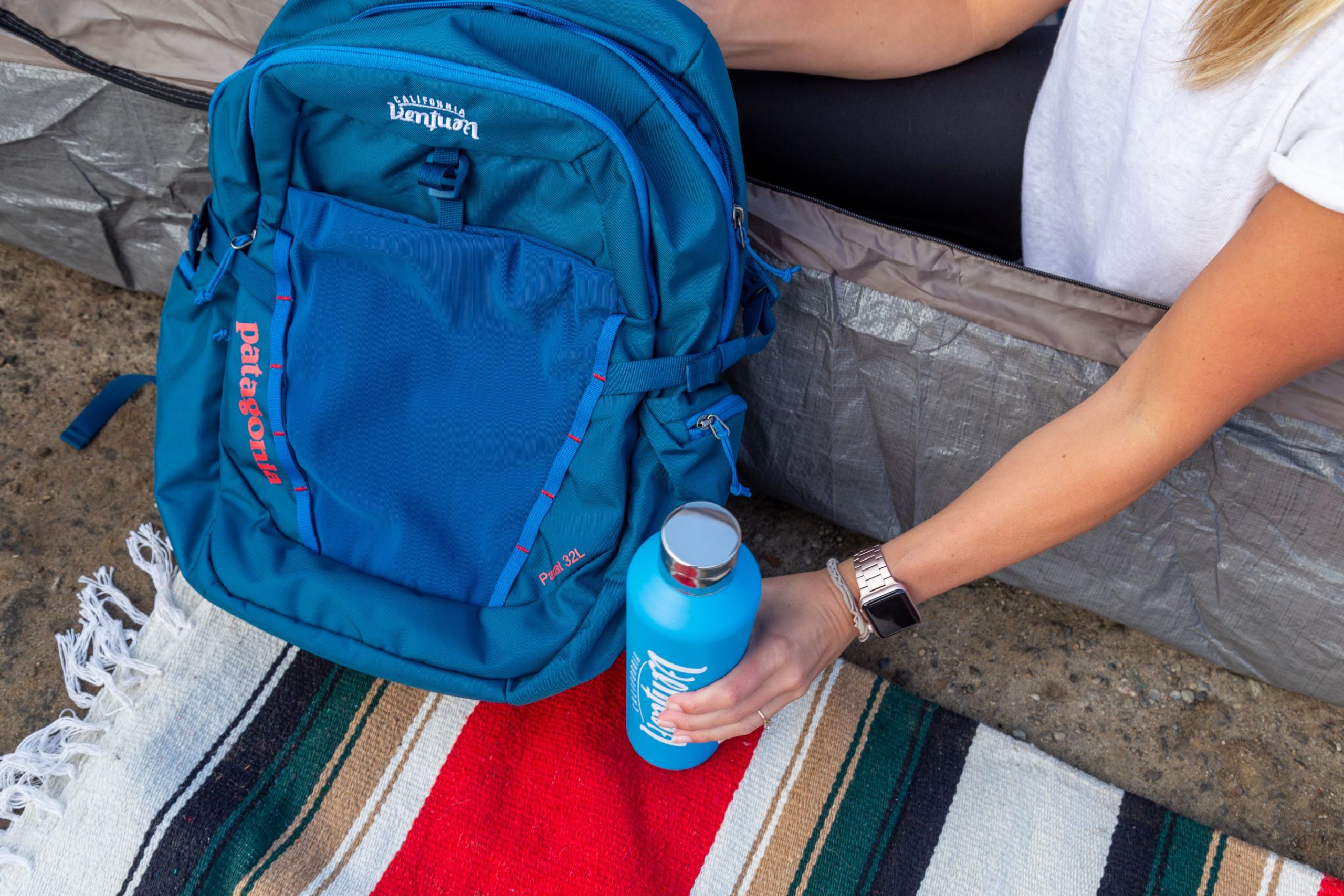 Patagonia Paxat Backpack
Ventura embroidered and lightweight, the Patagonia Paxat Backpack has compartments within compartments — making it the perfectly organized pack for throwing over your shoulder(s) and heading out into adventure (it's also a convenient backpack for your non-camping needs). Added plus, it has a polyurethane coating (durability) and it's water repellent.  (price $119.00)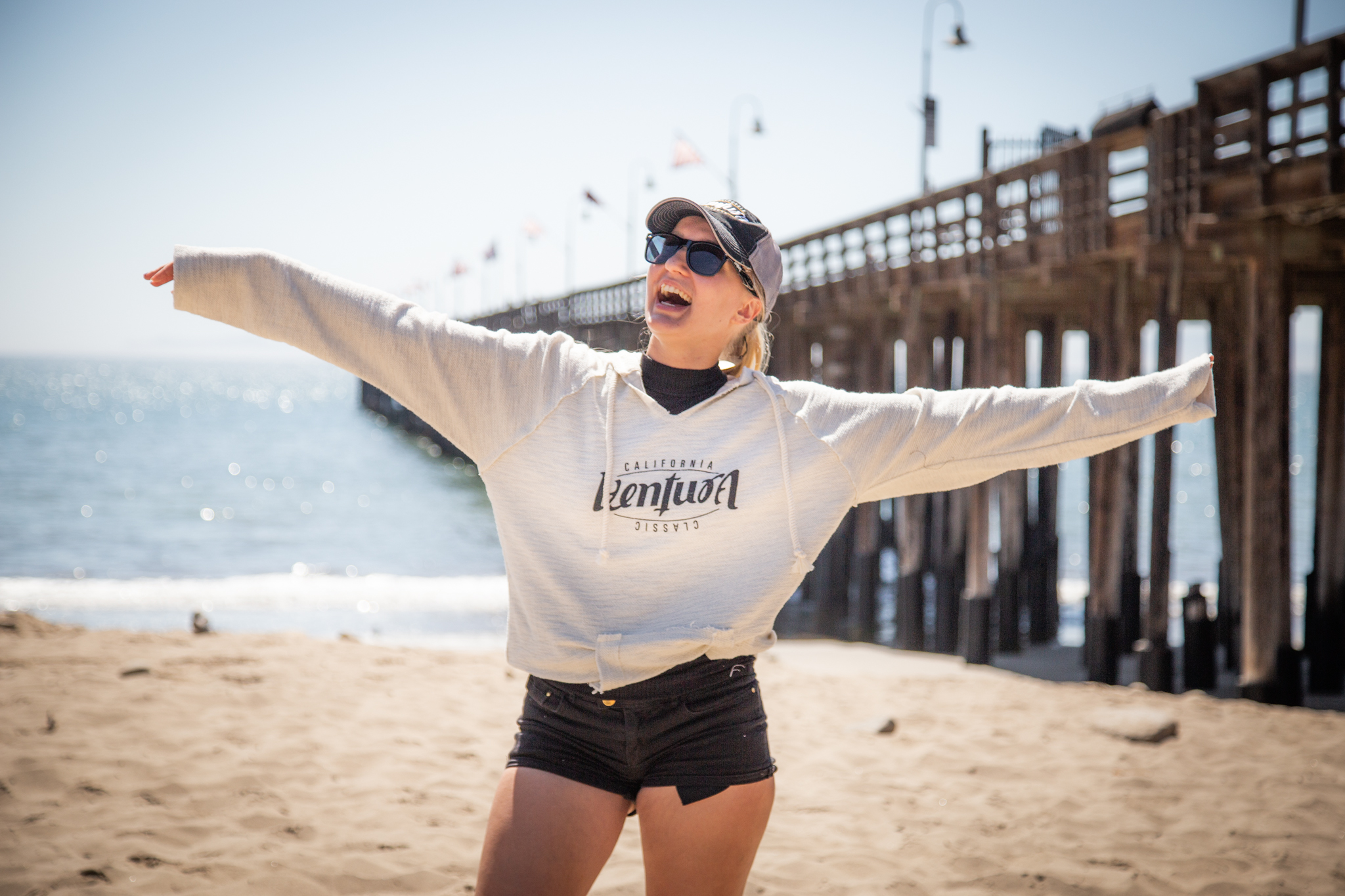 Baja Hoodie
These super soft, classic Baja Hoodies are beautifully handcrafted, lightweight and your perfect choice for any outdoor (or indoor) adventure. Because life should be about adventure. In comfort. (price $58.95)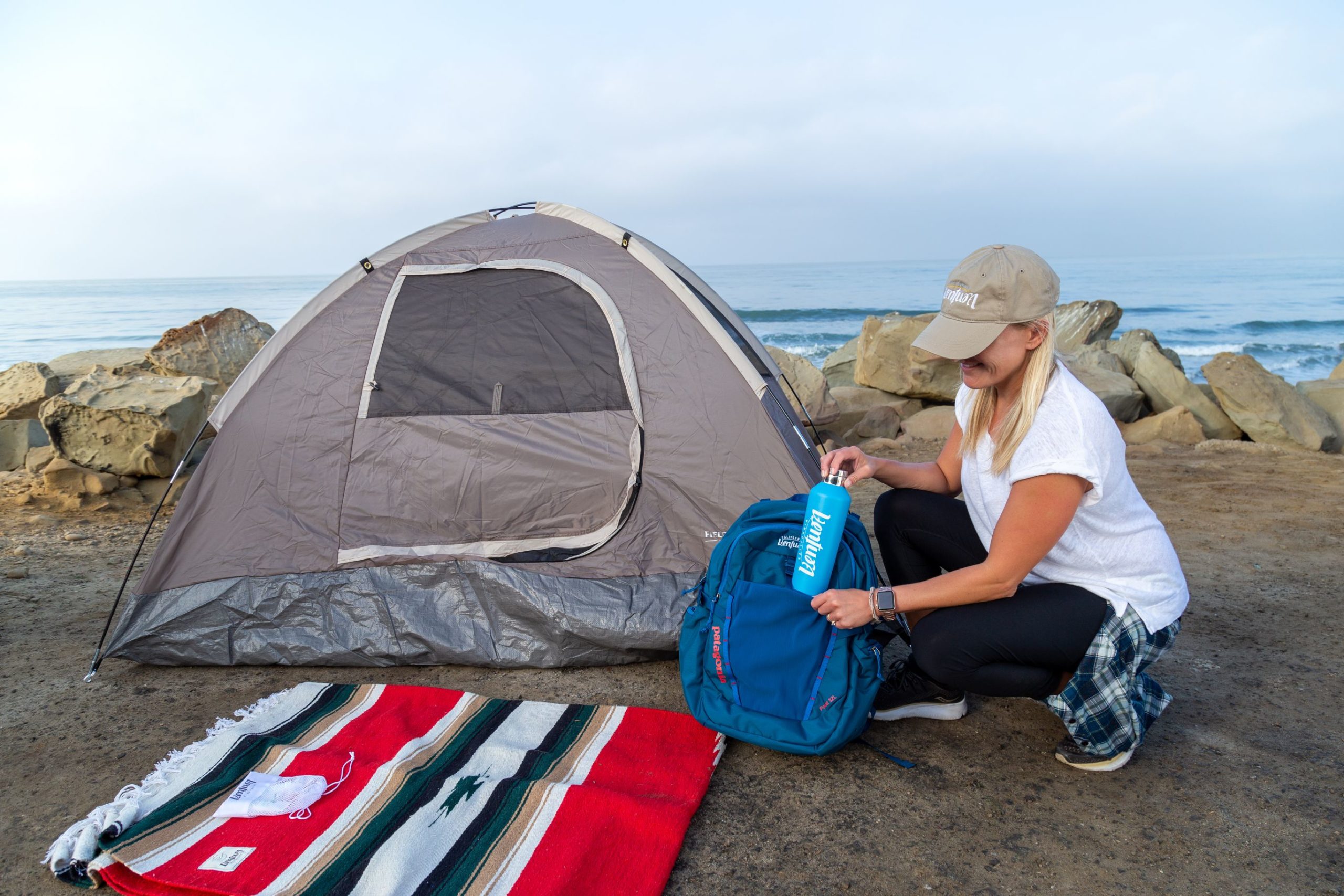 Ventura Serapes
One of Visit Ventura's most colorful (and popular) gifts, these Ventura-branded serapes are as warm and cozy as it gets. Perfect for a campfire wrap (and big enough for two). Plus, when you get back from camping they look great just hanging around the house. Offered in a variety of colors. (price $48.95)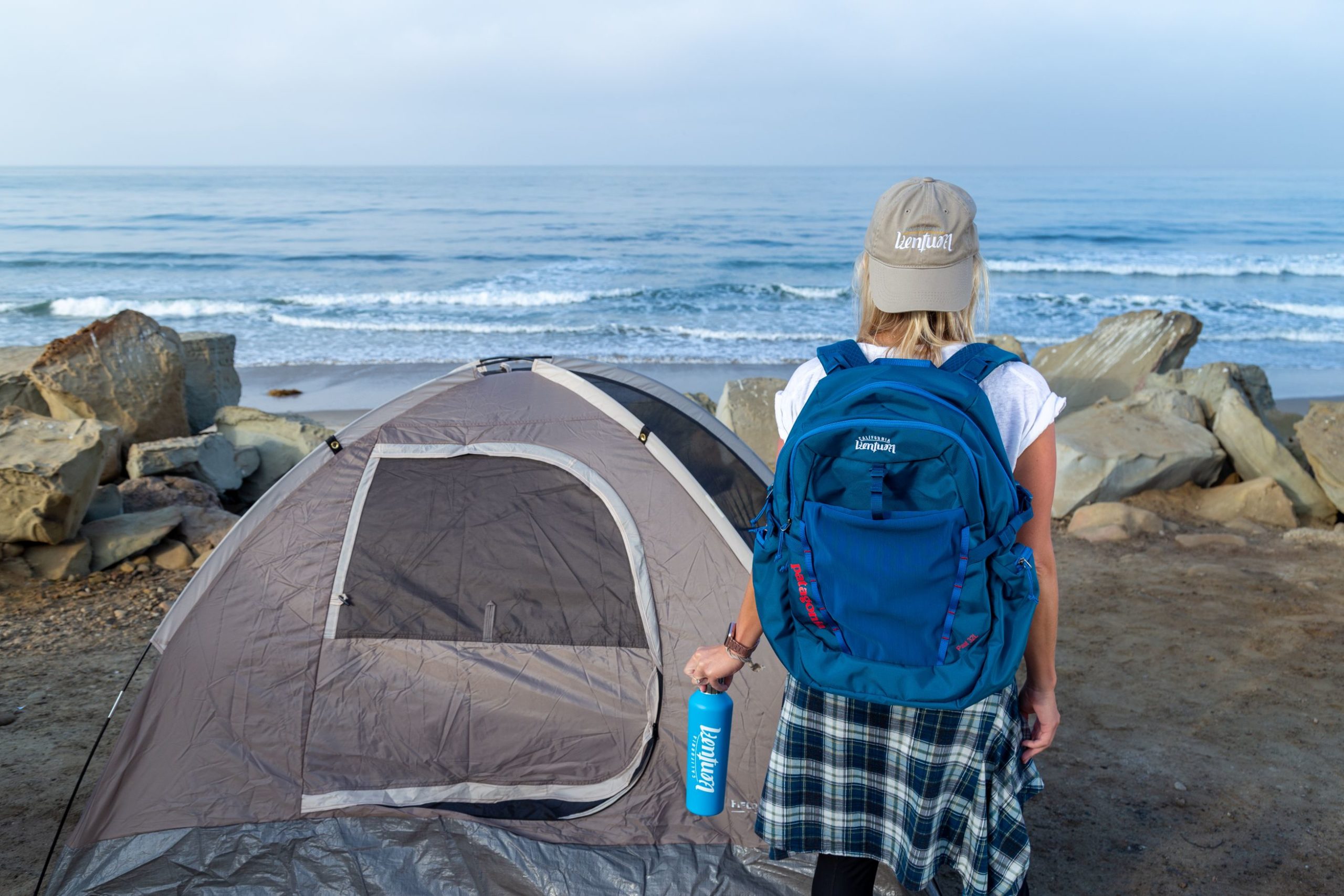 Dad Cap
Our adjustable cotton Dad Cap, imbued with Classic coastal style and embellished with our unique Ventura ambigram, is perfect for keeping the sun off during your camping adventure. Available in black, navy blue, light blue, and khaki. (price $24.95)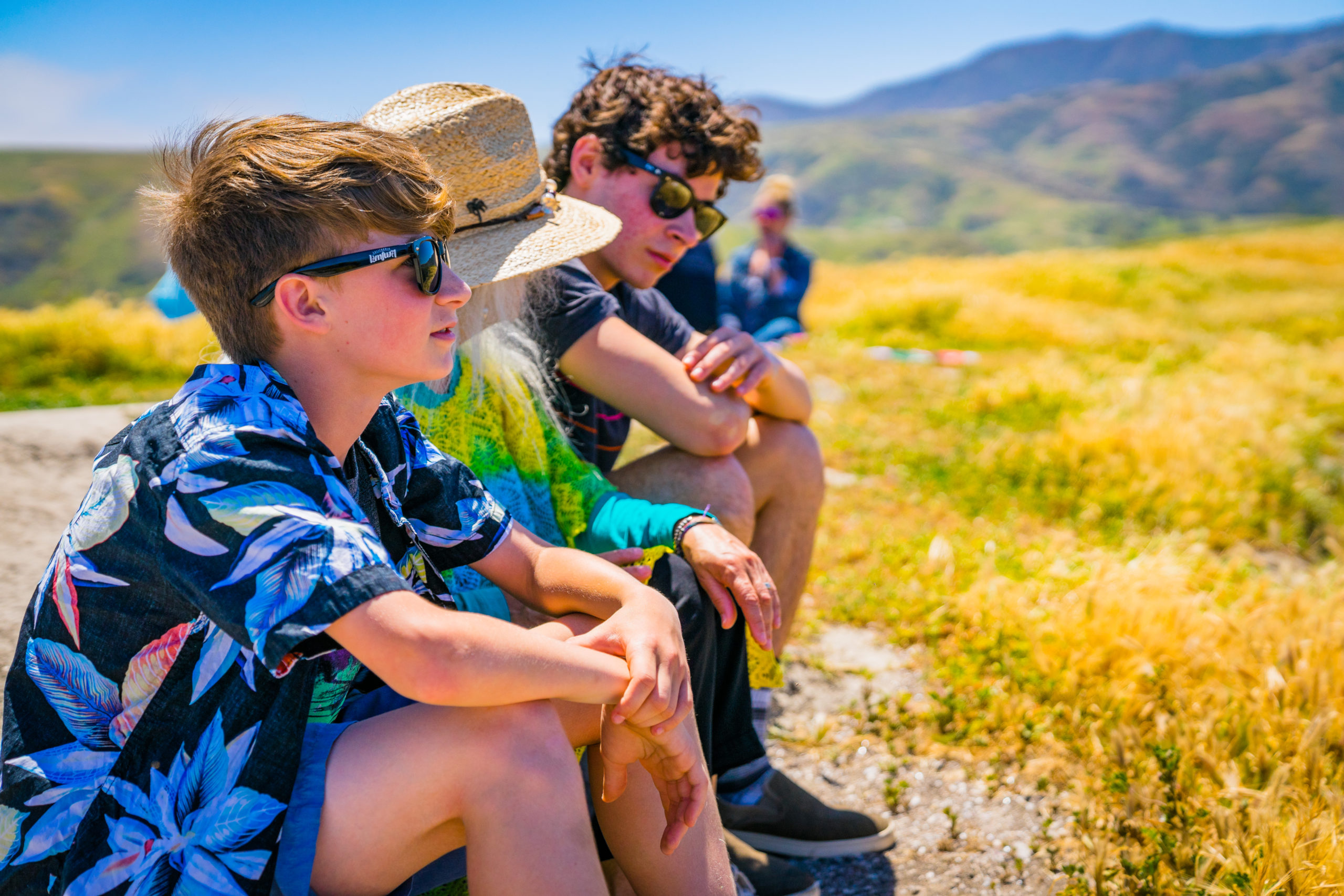 Sunglasses
Ventura's sun is nice, but not so much for your eyes. And while it's a fine thing to look stylish (and you will), it's even better to offer UV 400 protection and be affordable. Look out at your sun-splashed camping world with satisfied ease. The look is like Ventura itself. Simple and iconic. (price $6.99)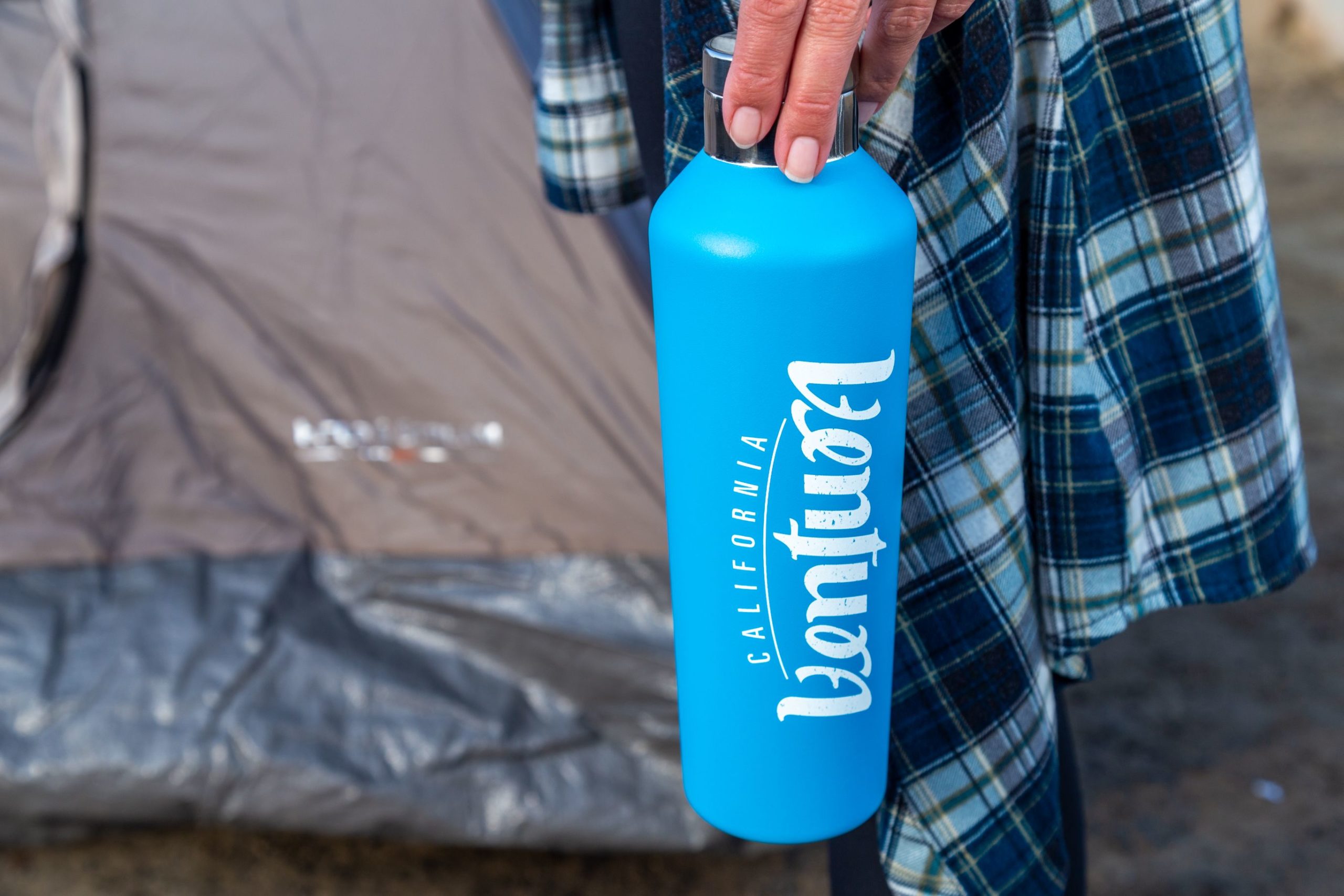 Insulated Manhattan Water Bottle
Yep, they're stylishly Ventura-branded so no one else at your campsite will walk off with it, but it's also important to remember that water is the camping essential — and these durable, stainless steel bottles (with a threaded stainless steel insulated lid) will keep it cold until it's time for you to address your thirst. Yes, they clean easily and work for campfire beverages too. (price $24.95)
Shopping, dining, hiking, beach-going, beer-quaffing, wine-tasting, and all manner of fun in the sun (because that's what Ventura does best). Want to know (almost) everything about Ventura? Please order our FREE
Ventura Inspiration Guide here.