Posted: Tuesday, Oct 19th, 2021
Eight Reasons to Visit Ventura in the Fall
What is fall like in Ventura? Think crisp, penny-bright blue days, star-bright nights, and crimson and gold sunsets that will drop you to your knees.
Honestly, there are countless reasons to celebrate Ventura's fall. But since you likely don't have time for countless, here are seven.
In fall, Ventura is even more small-town.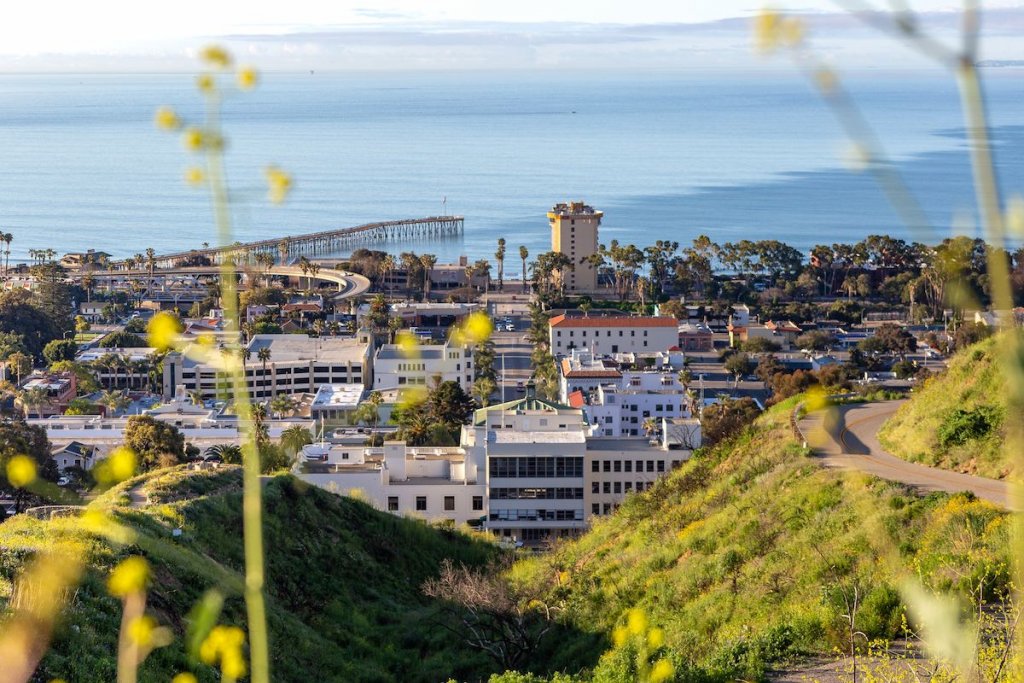 We will never be confused with Los Angeles or San Diego and that's okay with us. Ventura is small-town year-round, and we're always small-town easy — but, in fall, we're small-town easier. Plain and simple, it's emptier. Emptier beaches. No restaurant waits. Even more free parking. An easily walkable downtown (in any season) with unique shops and restaurants. Tis' the season to get to know the bartender or the surf shop owner (some 90 percent of our downtown businesses are locally owned). Travel is often not so much about the places you go, but the people you meet.
Ventura is more affordable.
Summer is high season and fall is, well, not. A good time to get good hotel rates.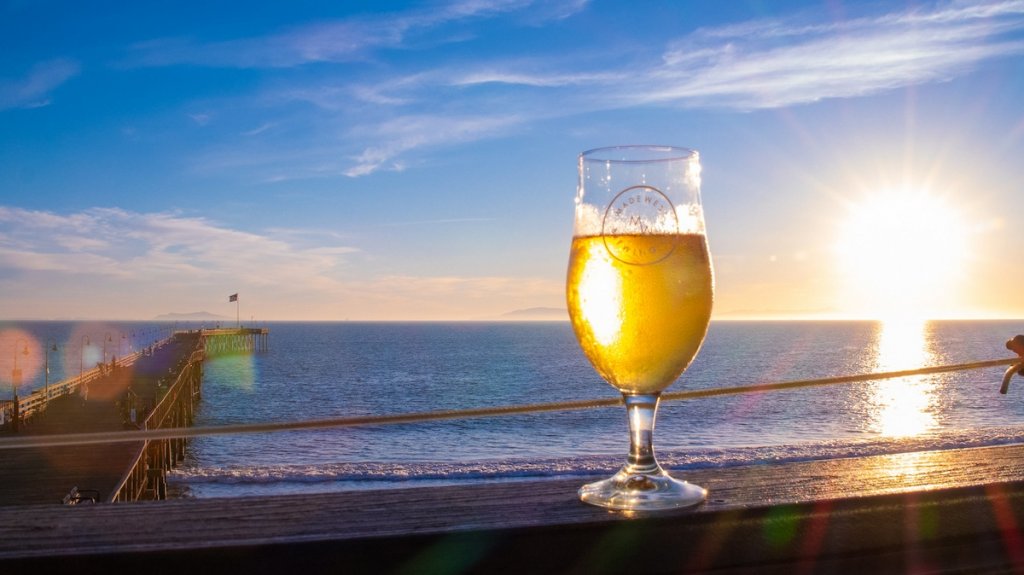 The Ventura Pier offers the perfect front-row seat for fall's knee-weakening sunsets. Enhance fall's glories by gazing at the colors through the happy warp of golden liquid at MadeWest Brewing Company on the Pier. Stay until night falls and then walk out to the end of the pier, smelling the creosote and the sea. Yes, the nights are stronger than moonshine.
Enjoy a slow and soul-warming breakfast.
Ventura's cool fall mornings pair perfectly with cozy sustenance, from warm racks of pan dulce at Herrera's Bakery on Ventura Avenue (Panaderia Herrera on the sign outside) to Cafe du Suro's

maple bacon croissant. Or both, if you recently re-upped your gym membership. Cafe du Suro also has outside tables where you can sit street-side and people watch (Main Street is closed to cars)
Cool nights cry for the same culinary comfort.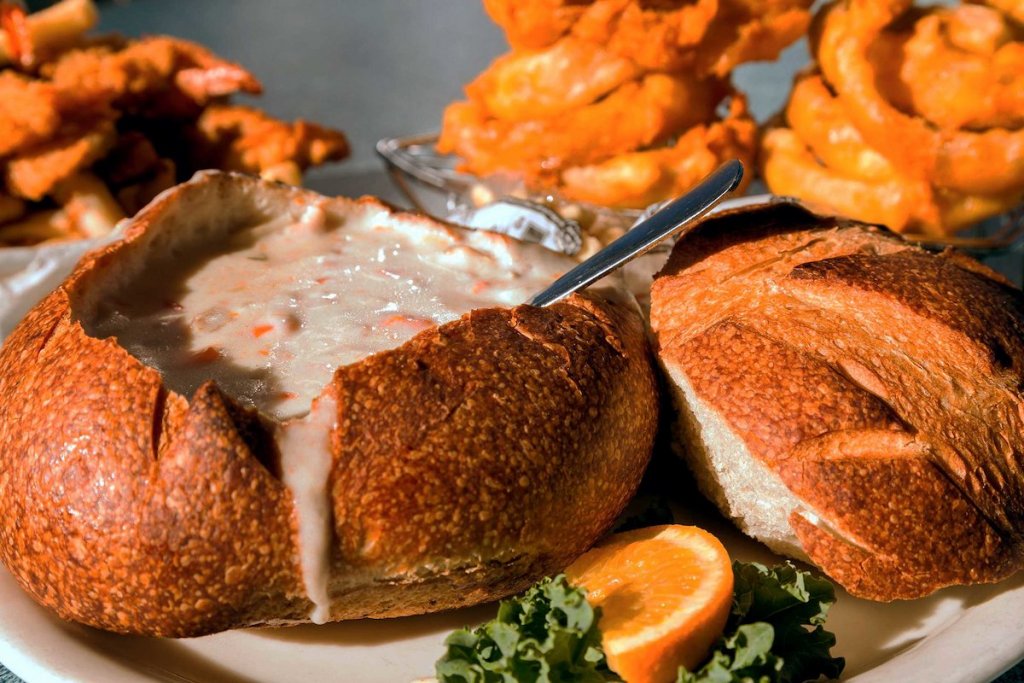 Ventura has a host of warm soups at its' spoon tip, from the deservedly famous clam chowder at Andria's Seafood Restaurant

(appearing on more top ten lists than Ed Sheeran), to the albondigas soup (meatballs with vegetables) at Taqueria Tepatitlan, to pretty much any soup at Kao Ramen by Mama.
Skip through a field of pumpkins.
The Great Pacific Pumpkin Patch (5100 Olivas Park Drive) has zillions of pumpkins, a hay maze, and tractor-drawn hayrides. Road tripping? Don't despair. Small pumpkins are the perfect way to wedge the jumbled luggage in your trunk. For fun starters check out the tiny, toddler-friendly, pumpkin square (doesn't even qualify as a patch) at Rodela's Produce and Flowers just down the road (4550 Olivas Park Drive). Santiago's Fruit Stand is right across the street. Both great places to pick up local fall produce, often grown right behind the stand.
Go for a cool hike or bike ride.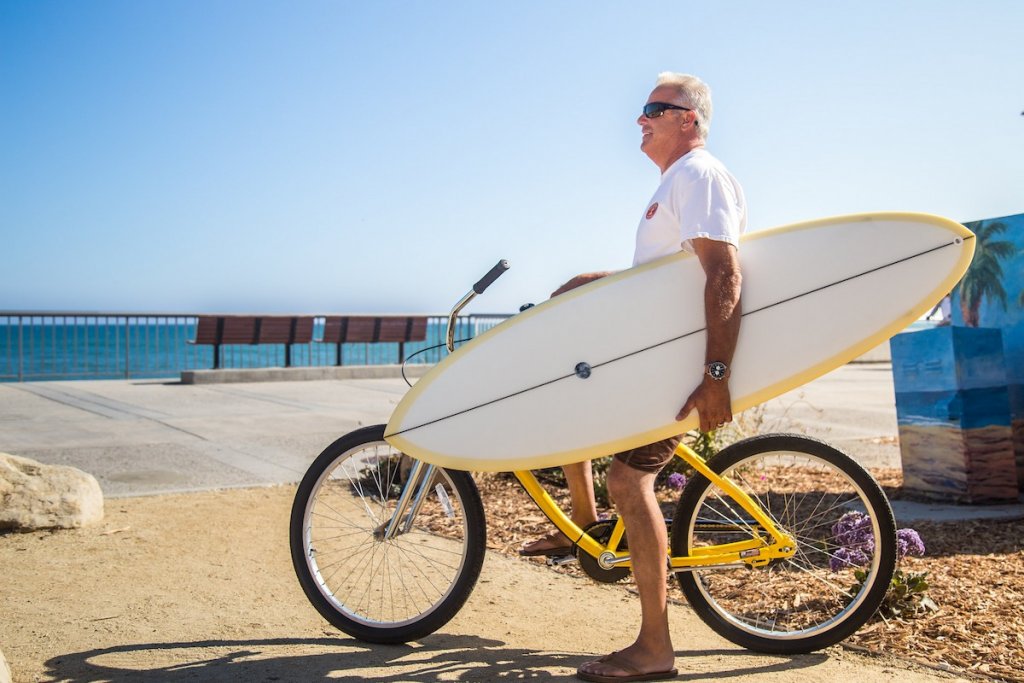 You don't need a degree in meteorology to know that fall is cooler. Making it the perfect time for a hike or bike — any time of day. We've got bike trails that run some 20 miles east to the quaint town of Ojai and some 30 miles smack dab (keep an eye out for dolphins) along the coast to Santa Barbara. Or just tool along our beachfront promenade. Rent bikes — and get great advice — from Ventura Bike Depot. Hiking? No better place to start than Harmon Canyon, a 2,100-acre pastoral heaven of gnarled oaks, downy grasses, and wind-kissed vistas where you can see ocean and rolling landscape (almost) forever. Oh right. Also some great single-track mountain biking. Entry fee? Nope.
See a high school football game.
Okay, this is a lot outside the tourist box, which is all the more reason to do it. It's a fun way to really get to know Ventura. Should you happen to be here on Friday, October 22nd (7 pm at the Ventura High School Stadium), you can watch a doozy. Ventura High School plays Buena High School, and pretty much the whole town shows up for the rivalry. Plus, there's a killer — and cheap — snack bar.
Discover More
Get to know Ventura, and discover the best things to do around the city.
Ventura Partners With