Posted: Thursday, Oct 1st, 2020
Ventura Versus San Diego. A (Polite) Comparison…
Featured Image by Maya Saks 
Let us begin by saying that we have nothing but profound respect and admiration for our neighbor to the south. Sunny-skied, fat with lovely beaches, tasty waves, and a culture of cool elan, San Diego may be the quintessential California city. But then again, Ventura may be the quintessential California town. And we think you can see the difference.
There are other differences too, and sure, some of them are highly subjective, but why not — we're the ones writing this.
And in the end, the closer you look, the more you realize how many happy glories San Diego and Ventura share.
Which is why we see this, not as a sparring match, but as a chance to compare.
And make the obvious choice.
San Diego has Coronado Island. Ventura has Anacapa, Santa Cruz, Santa Barbara, Santa Rosa and San Miguel islands. It's not just a matter of dominant math. The wild and woolly islands of Channel Islands National Park are also known as the "Galapagos of North America." It's not an idle moniker.


San Diego has the cutest pandas (the San Diego Zoo). Ventura has the cutest — and only — island foxes (back to Channel Islands National Park).
San Diego has Sea World. Ventura has the Santa Barbara Channel. Island Packers, Ventura's official whale watching concessionaire, will take you there. Did we mention that summer brings with it the possibility of Blue Whale sightings? Yep, the largest creature to ever inhabit the planet. How large? A Blue Whale's tongue is the size of an African elephant.
Not that bigger is always better.
San Diego has astonishing surf. Ventura has — yep. But not every surfer in the Ventura lineup is an aspiring pro willing to swap their grandmother for a wax sponsorship. Civility still holds plenty of sway in Ventura's waters.
San Diego has Balboa Park, home to 17 museums and lavish gardens, a place of untoward cultural largesse. Honestly, we can't compete. Please see untoward. We doff our hat to San Diego.
San Diego is free and easy. Ventura has free and easy. Parking.
San Diego has Las Vegas-style casinos. Ventura goes to Las Vegas for casinos. Or San Diego.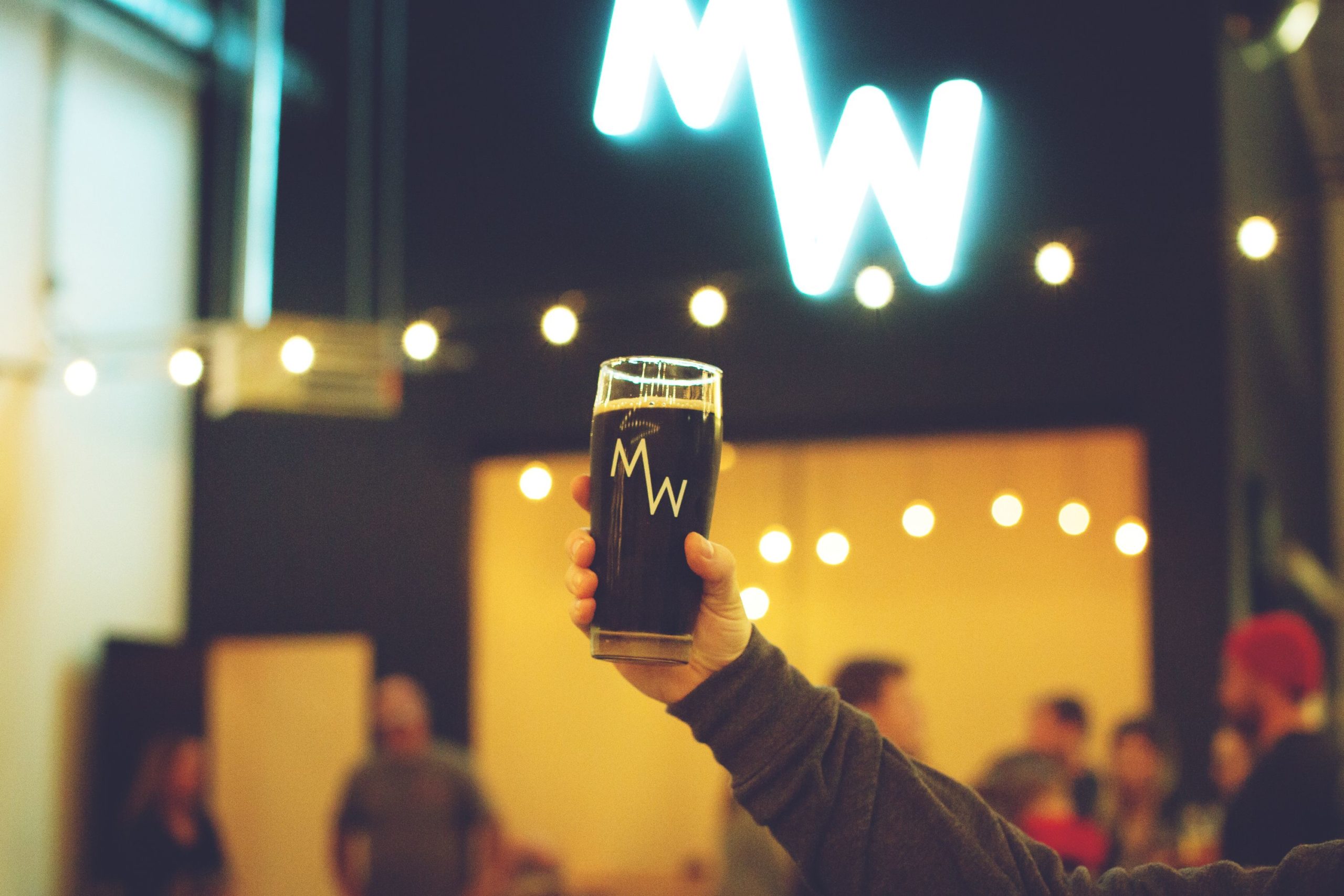 San Diego's craft brew scene has (deservedly) garnered global respect, earning the city accolades as, well, one of "One of the World's Top Beer Cities." Ventura doesn't even qualify as city. But we have an exploding craft beer scene, and, if we must accolade drop, MadeWest Brewery's Donlon Imperial India Pale Ale was a World Beer Cup bronze medalist. May we also mention that you can sip said prize-winning ale and savor the sunset from MadeWest's location on the Ventura Pier?
San Diego has terrific scuba diving, including La Jolla Cove, one of the best shore dives in the world. Ventura has Channel Islands National Park. Which, incidentally, Jacques Cousteau called one of his favorite places in the world to dive.
San Diego has the vast San Diego Bay, where you can sail on a glorious three-hour tour. Ventura has the not-at-all-vast Ventura Harbor, where you are never more than a ten-minute turnaround from a scoop of energy-sustaining ice cream or homemade clam chowder.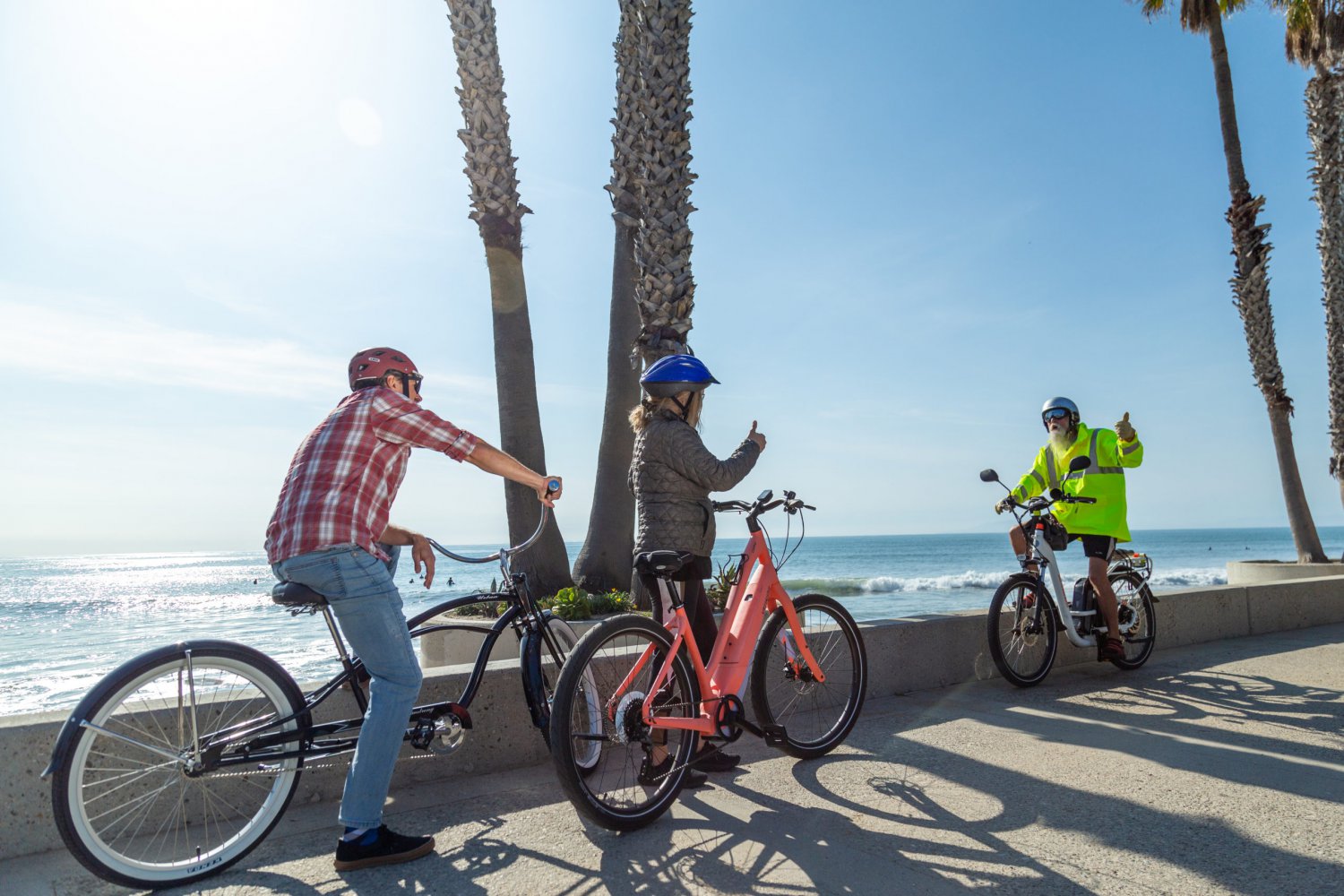 San Diego has cruise ships. Ventura has beach cruisers.
San Diego is a bird-watching mecca, home to some 515 species of birds and fistfuls of rookeries. If it wasn't for the Channel Islands, there would be no sea birds in Southern California. Imagine the birds you'll see.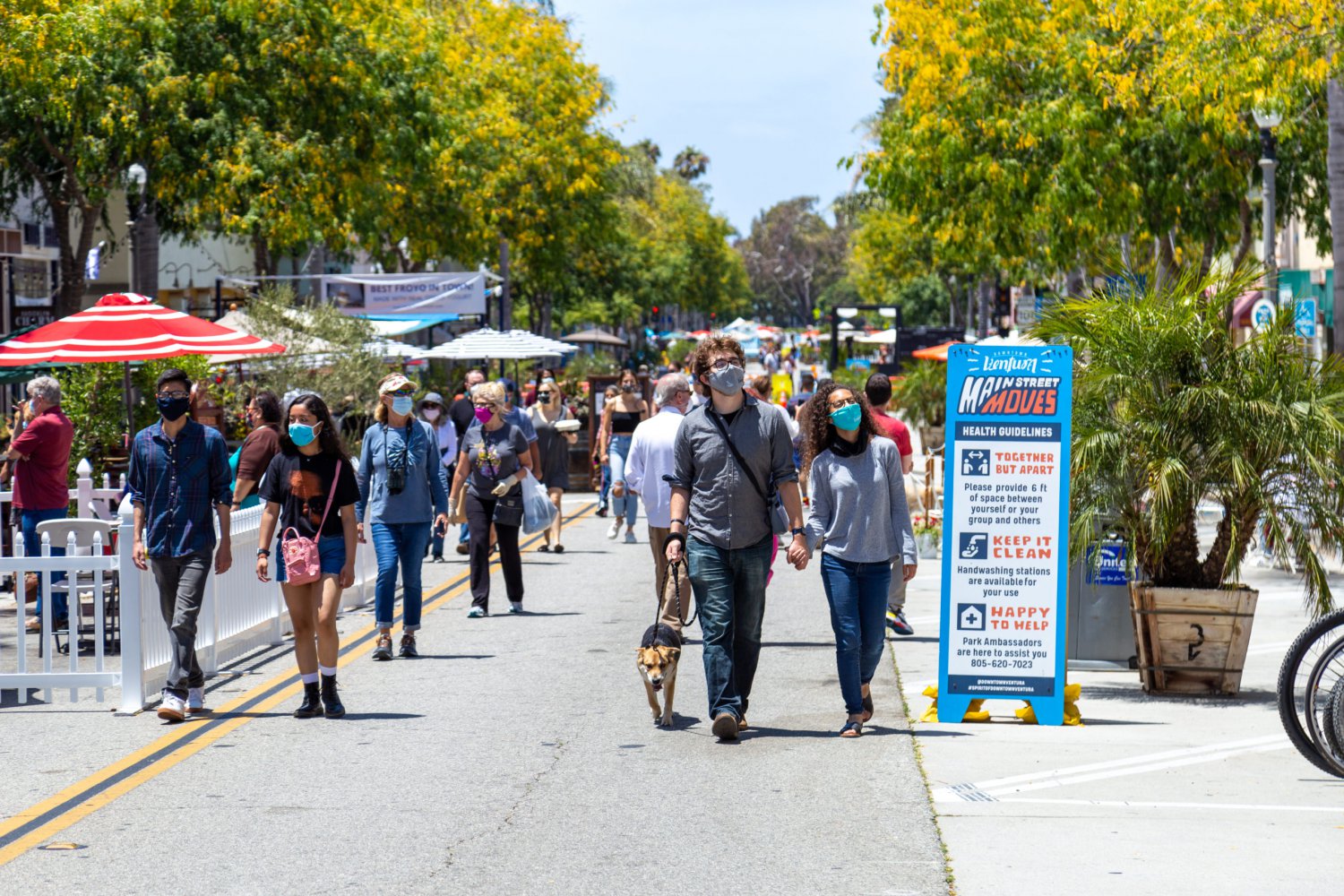 San Diego has the Gaslamp Quarter, 16 walkable city blocks brimming with bars, restaurants, and nightclubs featuring celebrity DJs. Ventura has downtown Main Street; six walkable city blocks with restaurants and (no cover) bars. We're not exactly sure what a celebrity is.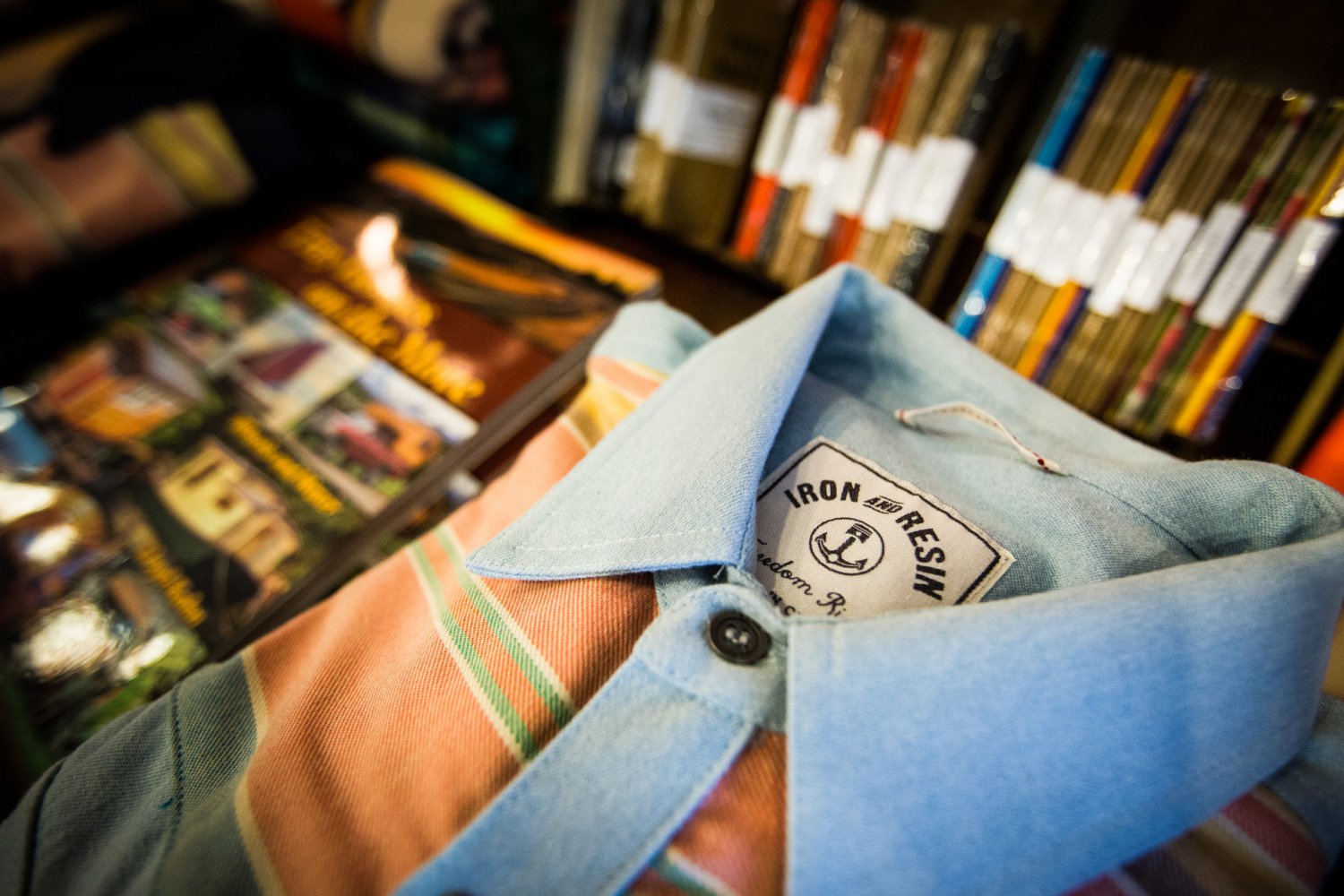 San Diego has Outlet Centers, Shopping Malls, and Shopping Centers that are home to popular retail giants like Neiman Marcus and Nordstrom. Ventura has Reves de Sabine and MidiQueen Handbags. You can walk from one store to the other. And you'll be directed to other hidden Ventura gems because 90 percent of Ventura's stores are locally owned, and those owners are (justifiably) proud of their hometown.
San Diego has the mouthwatering Italian cuisine of Little Italy, which includes a host of pizzerias. Ventura has Tony's Pizzaria, which has been serving mouthwatering pizza for almost as long as San Diego has been around.

San Diego has at least one other Gold Star plus.
After you visit, it only takes three-and-a-half hours to drive to Ventura.
Shopping, dining, hiking, beach-going, beer-quaffing, wine-tasting, and all manner of fun in the sun (because that's what Ventura does best). Want to know (almost) everything about Ventura? Please order our FREE Ventura Inspiration Guide here.
Discover More
Get to know Ventura, and discover the best things to do around the city.
Ventura Partners With