Posted: Thursday, Sep 24th, 2020
Ventura Versus Santa Barbara. A (Polite) Comparison…
Let us begin by saying that we have nothing but profound respect and admiration for our neighbor to the north, a town of exquisite culture, and red tile roofs, and glittering fashion. With good reason is Santa Barbara globally renowned as the American Riviera. They even have one of those tiny "r's" over "Riviera," which adds a certain cachet.
But culture defies tidy definition, and red tile roofs are expensive and tough to clean, and fashion is very confusing (does anybody really wear those hats?). And Ventura has its trademarks too, though they aren't officially trademarked since the law has (yet) to find a way to register beachy ease.
It's true Ventura is a tad less well known. Ask folks from distant countries if they have heard of Ventura and they might say, "Isn't that a song?" Ask our global citizenry about Santa Barbara and they will reply, "Of course. It was a television show."
Of course, we jest. And honestly, the closer you look at Santa Barbara and Ventura, the more happy glories they share.
So don't see this as a sparring match. See it as a chance to compare — and win either way.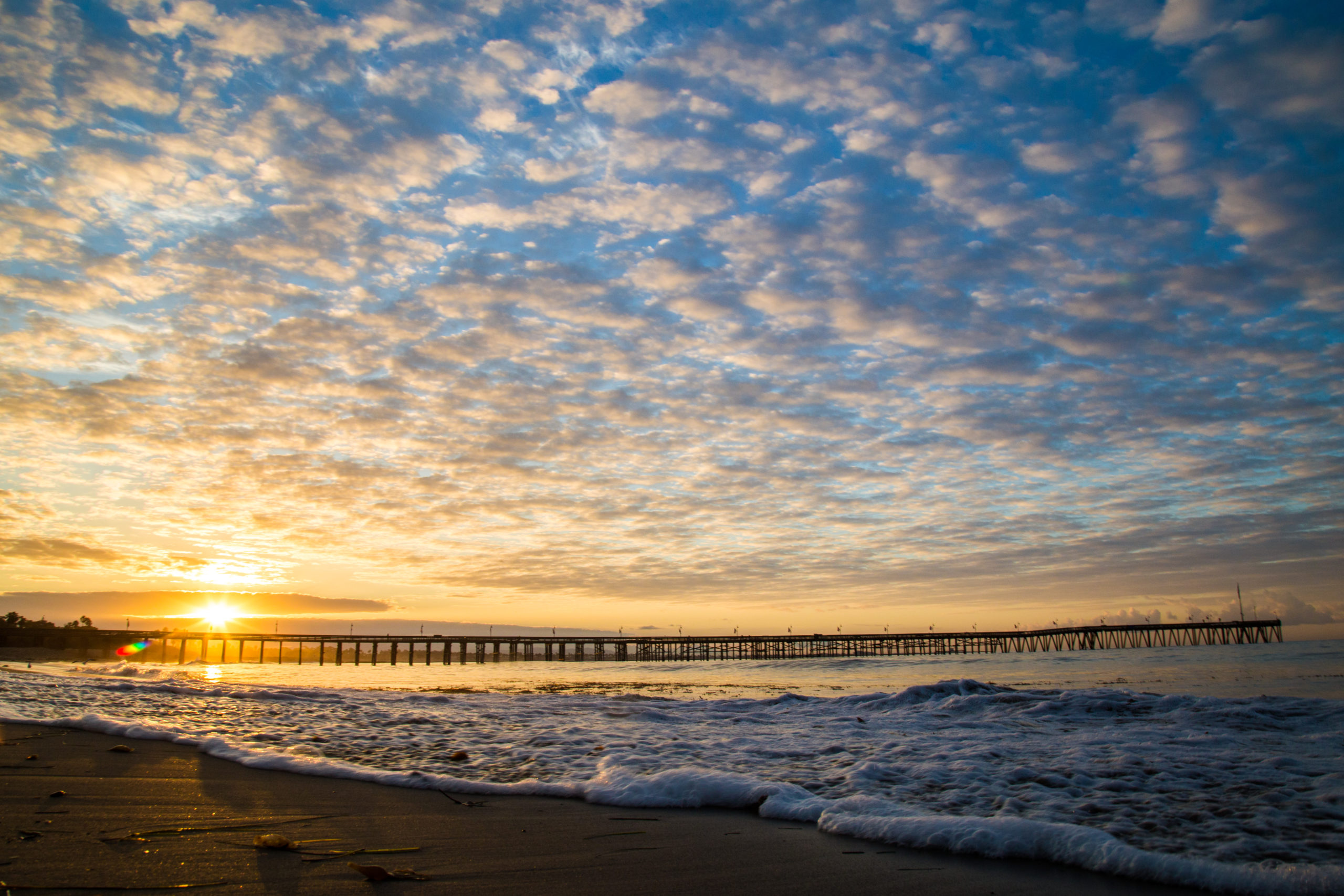 Santa Barbara had its own TV show. Ventura is a whispered secret; with bit parts in movies like "The Way" and "Eternal Sunshine of the Spotless Mind" (and sometimes you have to look hard, which suits us fine).

Santa Barbara has Stearns Wharf, the oldest working pier in California. Ventura has the Ventura Pier because we like to keep it simple; making it easier to find everything on the Ventura Pier, from great fish tacos (Beach House Tacos

), to cold craft beer (MadeWest Brewing) to serene sunset views.

Santa Barbara has daytime temperatures that average 70 degrees year-round, with over 300 days of sunshine a year. Ventura has … well look, we're only thirty minutes down the coast.
Santa Barbara has Channel Islands National Park, the Galapagos of North America, just off its shores. Ventura has Channel Islands National Park just off its shores — and the only public boats (Island Packers

) allowed to land visitors ashore.
Santa Barbara has jaw-dropping whale watching. Depending on the season, you might see Blue Whales, Humpbacks, and Grays, not to mention Orcas and dolphins traversing the Santa Barbara Channel. On September 10th Island Packers departed Ventura Harbor, entered the same Santa Barbara Channel (no trademark here), and spotted eleven Blue Whales, five Orcas and close to 2,000 Common Dolphins.
Santa Barbara has sun-kissed, ocean-caressed beaches. Ventura, well, ditto.

Santa Barbara has a lovely waterfront and harbor, with one-of-a-kind restaurants and shops. Ventura has Ventura Harbor Village

with … well we could do with a rubber stamp.

Santa Barbara has pedestrian-friendly State Street. Ventura has pedestrian-friendly Main Street. But Ventura is (mostly free) parking friendly too.

Santa Barbara has cruise ships. Ventura has beach cruisers

.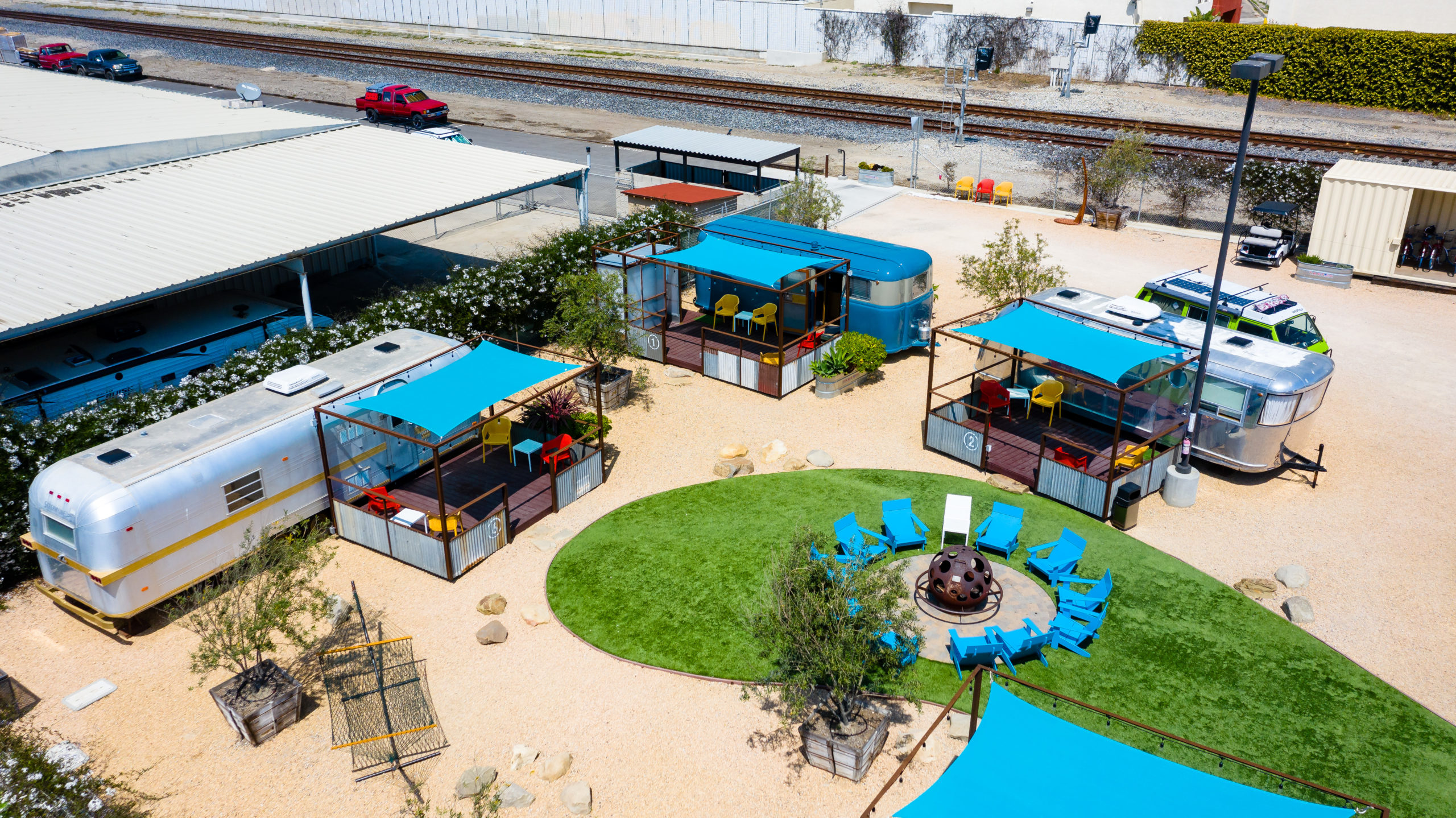 Santa Barbara has a superb Urban Wine Trail, populated by over two-dozen tasting rooms, some inhabited by world-famous wines that appeared on "Santa Barbara." Ventura has wineries (and an exploding craft beer scene) where you might be one of four tasters at the counter — and the owner is not only pouring, but giving you inside tips on exploring their favorite town.

Santa Barbara has the celebrated La Superica-Taqueria, complete with well-deserved lines. Ventura has the Taco District

; over a dozen real deal Mexican restaurants to celebrate, with absolutely no lines.
Santa Barbara has some of the finest hotels in the world; lovely, refined establishments like the Belmond El Encanto and the lushly gardened Four Seasons Resort The Biltmore Santa Barbara. Ventura has hotels you can pronounce in a single breath, including the beachfront Crowne Plaza and the Ventura Beach Marriott. Yes, you will sacrifice a few amenities. But yes, you will be able to enjoy other hotels in your lifetime.

Pretty much decided, but don't want to neglect the runner up?
Santa Barbara is only a 30-minute drive north of Ventura.

Shopping, dining, hiking, beach-going, beer-quaffing, wine-tasting, and all manner of fun in the sun (because that's what Ventura does best). Want to know (almost) everything about Ventura? Please order our FREE 2020 Ventura Inspiration Guide here.
Discover More
Get to know Ventura, and discover the best things to do around the city.
Ventura Partners With