Posted: Thursday, Oct 26th, 2023
10 Reasons to Book a Fall Getaway Trip to Ventura
Header Image by West Cooke
You've probably heard the advice from travel agents or your well-traveled friends: book your vacation in the fall! And we couldn't agree more. The rush of summer has worn off and prices go down. If you're looking to plan a trip, the fall months are some of the best times to travel.
And while the leaves begin to turn brown in other parts of the world, our sand stays warm from the California sun. While others bring out their fall coats from the back of the closet, we still have our beach flip-flops by the door.
Visiting Ventura during the fall time is one of the best (perhaps the best) seasons to enjoy our beaches, oceanside treats, and outdoor adventures. Here's why you should book a fall getaway trip to Ventura. See you soon!
1. Warm Weather in Ventura During the Fall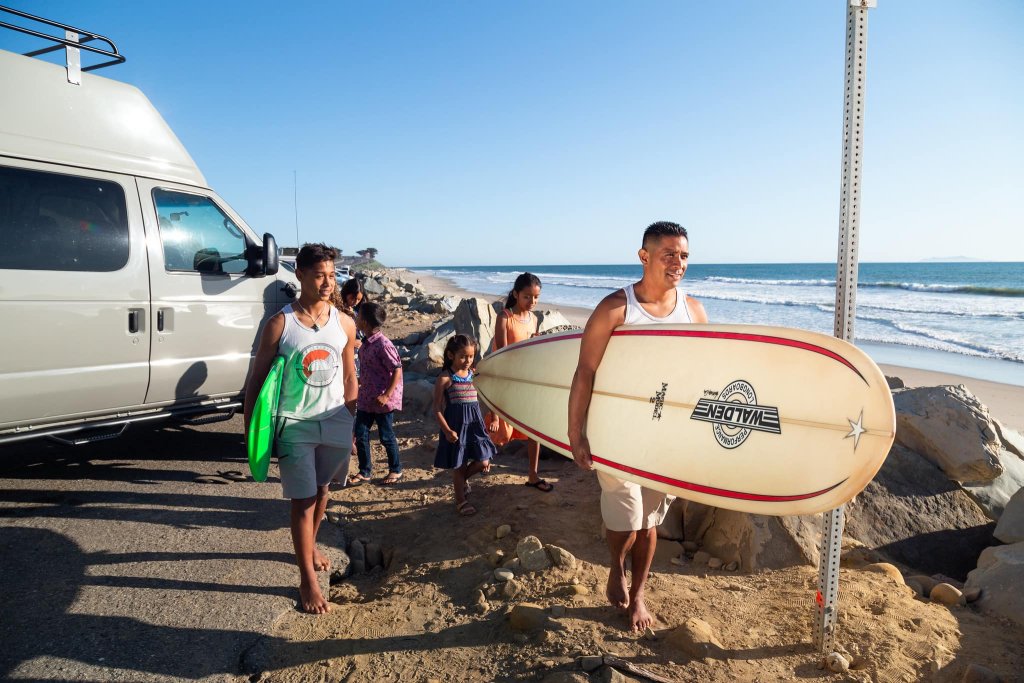 We aren't kidding when we say Ventura averages 273 sunny days a year. That's what beachside life is all about! Hang out by the beach under the California sun while the rest of the country bundles up for the cool fall weather. Visiting Ventura during the fall months means you can still enjoy warmer weather before the winter months hit. So what are you waiting for?
2. Falltime Events: Perfect for the Entire Family
There's always something going on in Ventura. Whether it's local artisan markets perfect for some early holiday shopping, fun music festivals on the beach, or other falltime festivities, your itinerary will be packed with plenty of fun. Annual Halloween events occur in Downtown Ventura and the Ventura Harbor Village

and are perfect for a family trip.
3. Fewer crowds, More Fun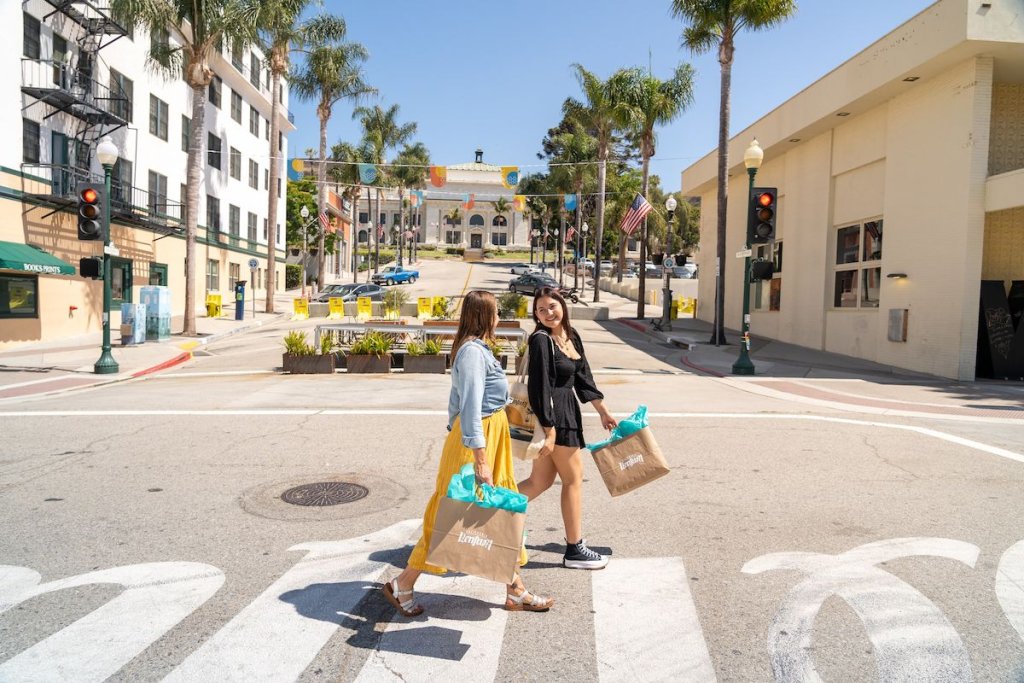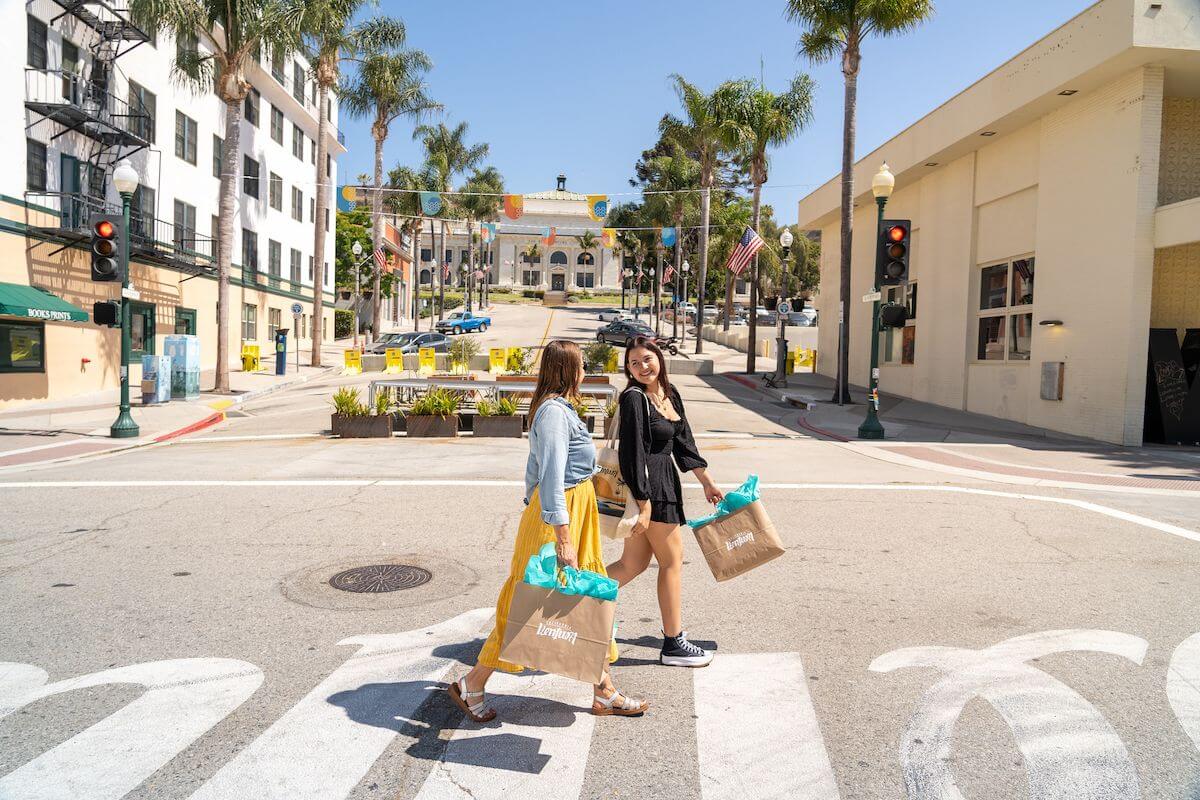 The kids are back in school, and the rush of vacationers has ebbed. Less lines, more time to walk around and enjoy at your own pace. No need to worry about getting early for a spot, get there right on time. Because the fall time is not a peak "vacation time," you won't have to worry about hotels being booked up or restaurants being filled up. Fewer crowds means less stress and more time for fun and digging into your Ventura bucket list.
4. Year-Round Outdoor Adventure
Ventura is the ultimate outdoor lover's playground. Yes, even in the fall! From the mountains to the sea, there is something for everyone. For the thrill seeker: beautiful mountain biking at Harmon Canyon

. For the chill, ocean lover: calm and easy beachside bike cruising along the Ventura Promenade. You can still chill out on the beach without needing a jacket or cardigan and grab some fish 'n' chips for lunch. Ventura doesn't have an expiration date on outdoor adventure!
5. Vibrant Ventura Fall Sunsets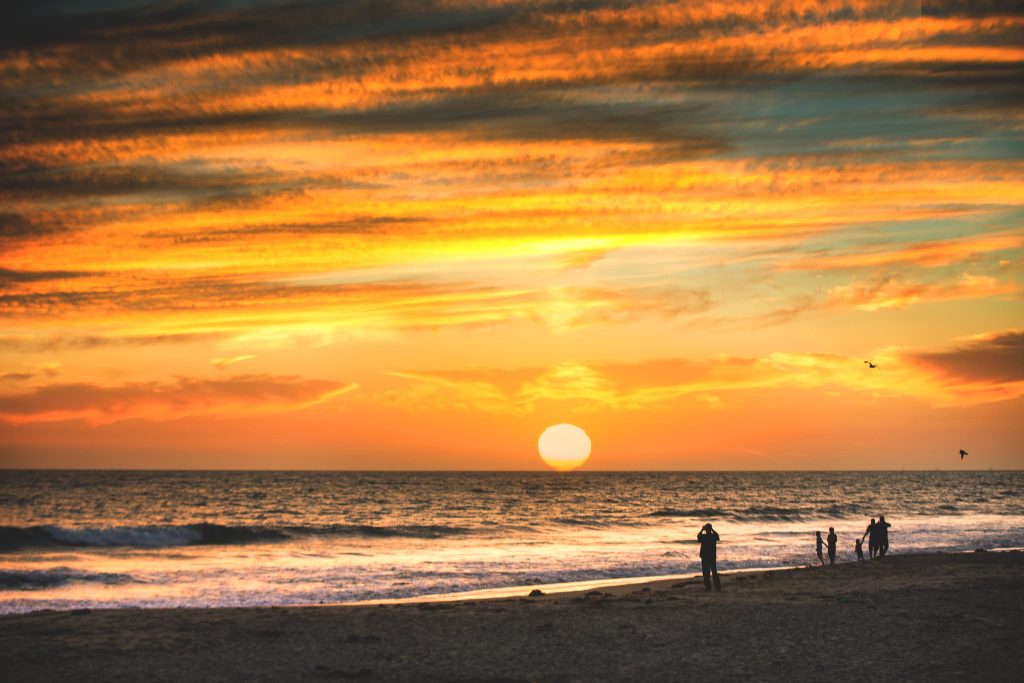 Ventura sunsets are unlike any place else in the world (though we may be a bit biased). And while every day ends with a beautiful sunset in Ventura, fall sunsets are out of this world. Orange, pinks, purples, yellows, unlike anything you've ever seen before. Wondering where the best vantage point is to watch sunsets? Check out our list here.
6. Lower Hotel Rates During the Fall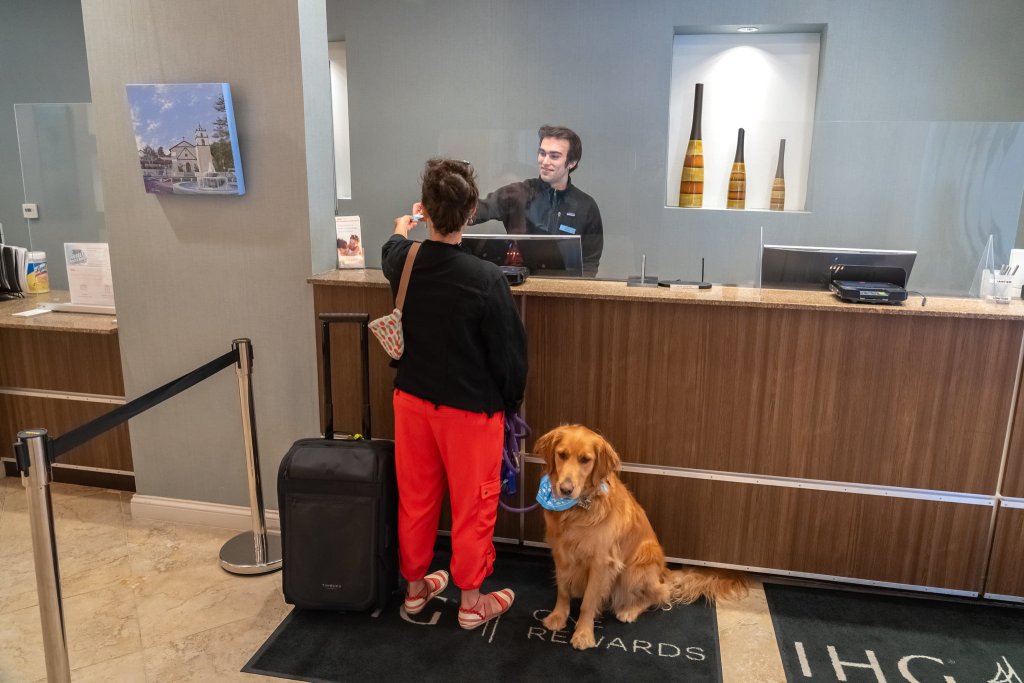 Visiting during non-peak seasons means hotel rates decrease. Fewer crowds and affordable hotel room rates? It's a perfect combination. But Ventura has always been about a vacation you can afford. We specialize in budget-friendly hotels and activities (psst a lot of fun activities in Ventura are free!).
7. Ventura is the Perfect Place to Reconnect Before the Bustle of Winter Holidays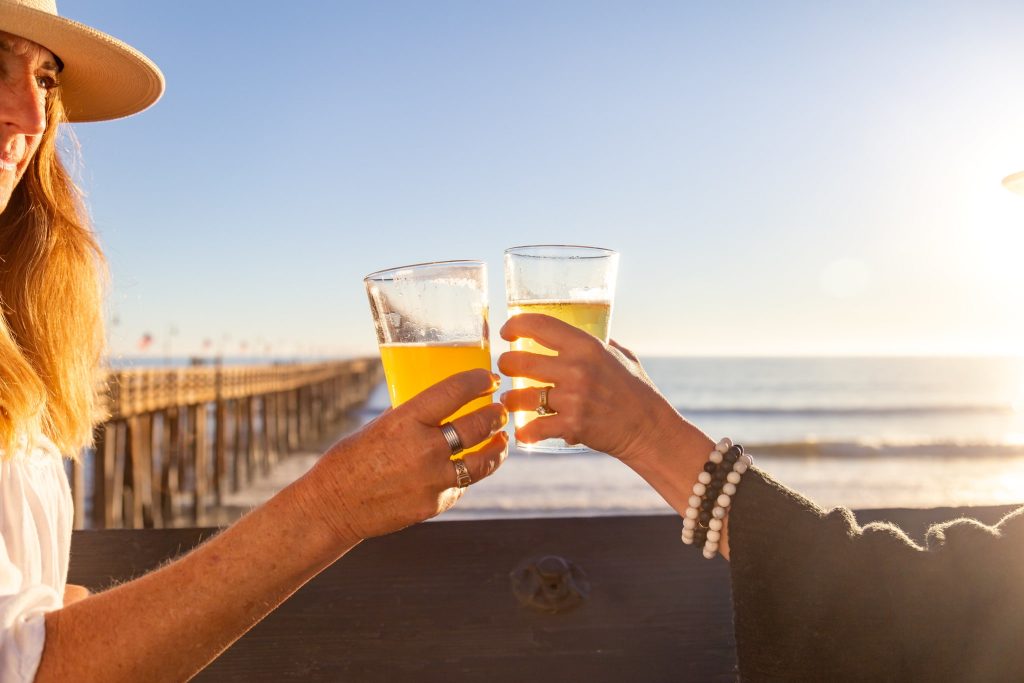 Have you ever wondered what watching the sunset with your loved ones on a clean, uncrowded beach felt like? Maybe with a craft beer in one hand and a fish taco in another? Ventura is the perfect place to relax, unwind, and reconnect before the busy holiday season kicks in. Unpretentious shopping, flip flops are welcomed, and a little sand in your hair is encouraged!
8. Wildlife Watching During the Fall
Falltime is a great time to hop on an Island Packers Wildlife Cruise to view dolphins, California sea lions, seabirds, and other sea life! Though the official whale-watching season begins in December, there's always a chance you may see one of the gentle giants out in the water on one of these wildlife cruises.
9. Enjoy Thanksgiving in Ventura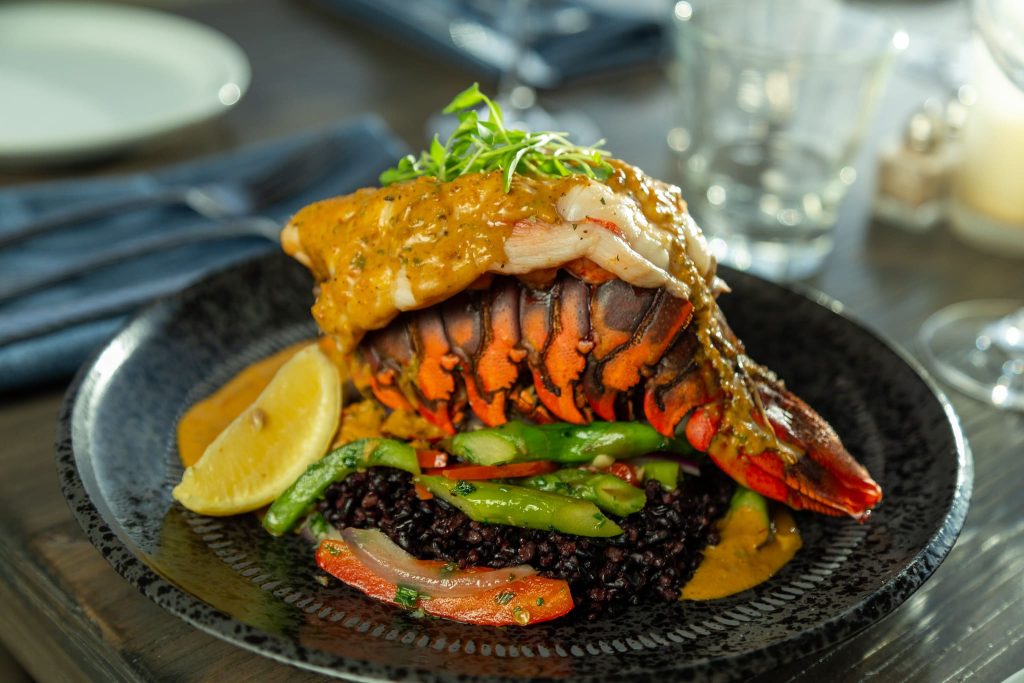 Make it a Thanksgiving vacation where you don't have to lift a single finger. Many local restaurants stay open on Thanksgiving day and often offer special holiday menus!
10. Book a Camping Trip on the Channel Islands
As campers return home from camping at the Channel Islands National Park during the summer, fall campsites open up for the falltime camper. And it's still great weather — the sun is out and the islands don't suffer from the summer fog that many campers encounter when they visit during June or August.
Things to Do


Family Fun

Parking
Outdoors


Beaches & Surfing

Biking & Hiking Trails
Discover More
Get to know Ventura, and discover the best things to do around the city.
Ventura Partners With