Posted: Thursday, Nov 16th, 2017
From Phoenix to Ventura: Our 72-hour getaway
Our hotel, 
The Crowne Plaza Ventura Beach
, is located directly on the boardwalk in the middle of everything. Did I mention there's a beautiful beach? It reminded me of some of my favorite private beaches in North Malibu, but with a much more casual vibe. It wasn't crowded and the beaches were pristine! PLUS we were footsteps from both the pier and Main St. For those of you who haven't been, most of the great restaurants and nightlife are on or adjacent to Main St. However, we opted to start off our adventure with a walk on the pier and some BOMB Mexican food.
We ate at 
Beach House Tacos
, located directly on the pier with sweeping views of the ocean. We recommend the Beach House Burrito with chicken, the veggie skewers and mango jalapeño margaritas (yes we had more than one).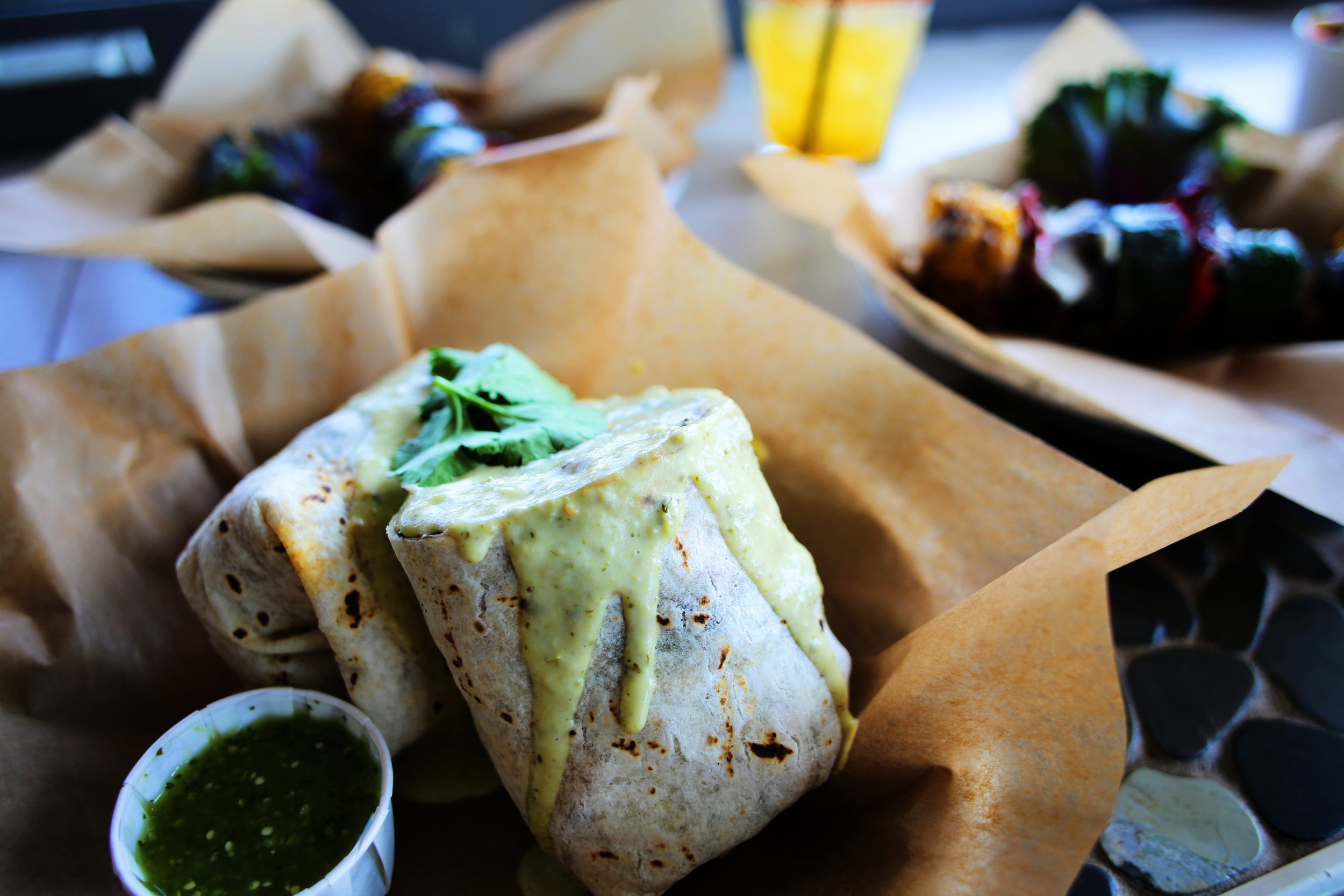 After lunch, we changed and went for a hike up to the 
Ventura Botanical Gardens
 to take in some of the breathtaking views from the hillside. This was the farthest we were from the beach the entire time we were in town. It was too far to walk, but I am pleased to say we were able to easily UBER back and forth.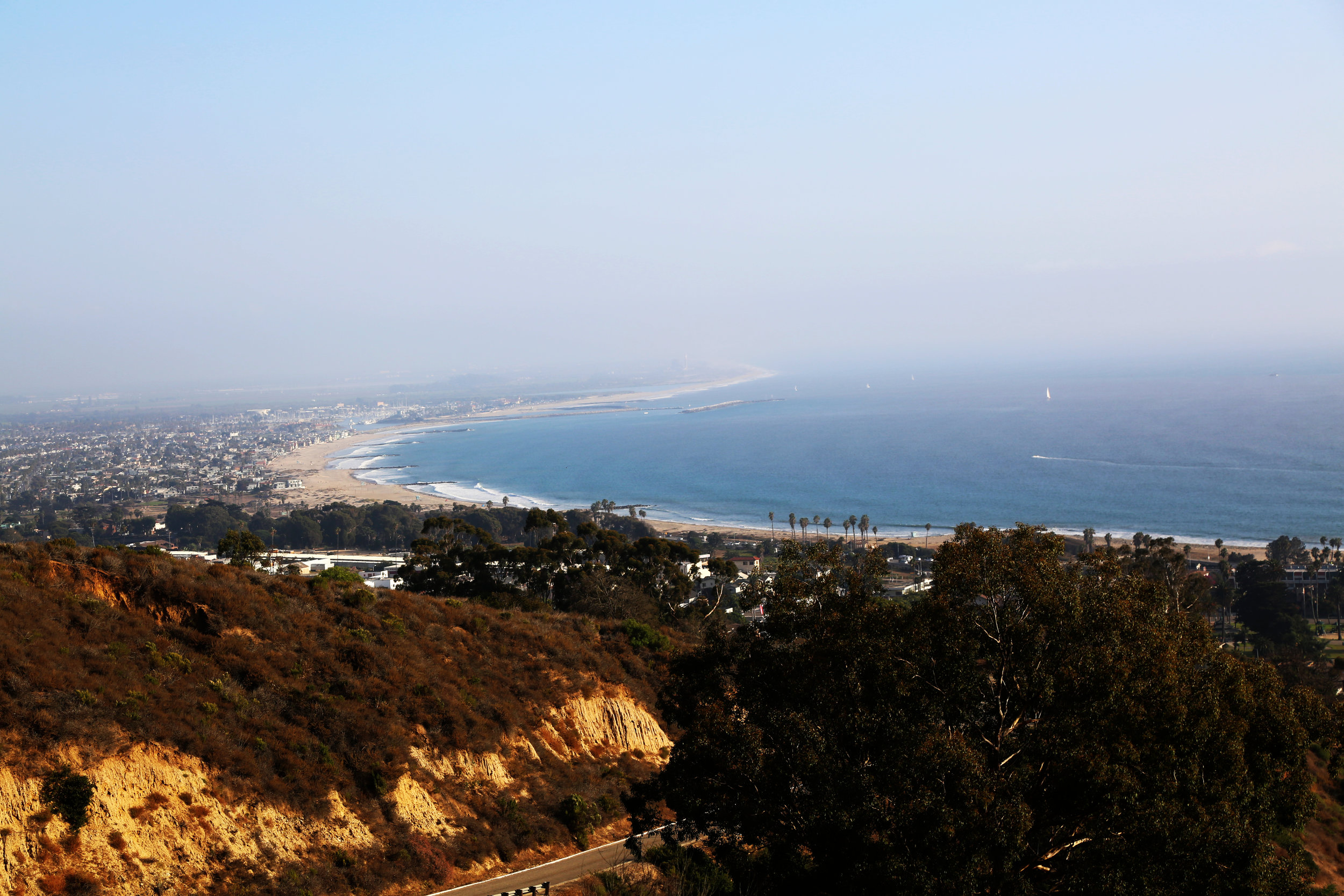 We headed down the hill to rent bikes from Wheel Fun Rentals for ride along the boardwalk during sunset. I wish we had pictures, but needed both hands on the handlebars…LOL! Regardless, it's very affordable and you can rent everything by the hour. Surprisingly (cough…cough) we were hungry again after all this physical activity and walked over to Main St. to grab dinner at 
Anacapa Brewing Company
. They have an amazing selection of local beers on tap and a delicious array of options on their menu. Feeling confident from a day full of activity, we both opted for the chicken and waffles. As you can see, we made the right choice.
From dinner we walked Main St, stopping at 
Ben & Jerry's
 for ice cream before sneaking back to the hotel for a movie in bed. When we woke up we had breakfast via room service before heading out for some time on the water at the harbor. For less than $100/hour we rented a large boat that could have easily fit 6 more people in it comfortably. HIGHLIGHT: sea lions!!
There are all kinds of fabulous shops (note the glorious captain's hat above) and restaurants along the harbor. For lunch we opted for 
The Greek Ventura
, they have a great outdoor eating area and delicious Mediterranean food. Definitely try the salads and the appetizer sampler.
We spent the rest of the afternoon enjoying the beach. It was perfection! As you can see.. Erik hated it.
Our last dinner, was my favorite of the trip…what can I say, I love Italian food. 
Cafe Fiore
 offers an ideal setting for a romantic dinner. We drank several of their delicious craft cocktails, devoured bruschetta and sampled several of their pastas. Our biggest recommendation? SAVE ROOM for dessert!
After dinner we walked down Main St. one last time, before heading to our balcony to enjoy the sounds of the ocean. Thank you again to 
Visit Ventura
 for your hospitality. We will be back to visit soon!!
This blog originally appeared on
The Frenchy Toast
.
Discover More
Get to know Ventura, and discover the best things to do around the city.
Ventura Partners With