Posted: Thursday, Jan 5th, 2023
What Events are Coming to Ventura in 2023?
What events are coming to Ventura in 2023? Here you go. Because while it's important to live in the moment, it's also good fun to look ahead too. As many a wise sage — and a ketchup ad — has pointed out, anticipation is half the fun.
And the upcoming months in Ventura offer honeymoon anticipation.
This, of course, isn't everything. Please check our Visit Ventura Events Page for upcoming events. And if you are putting on a Ventura event, please feel free to post your event on our Events page. Our website Events page reaches thousands of followers every month. And it's so easy to post your event, your five-year-old could do it. Hmmm. Maybe that's a bad example.
Sunday, February 12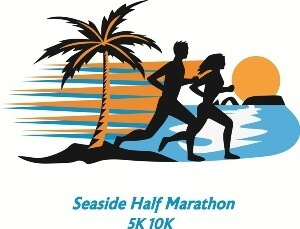 Can it get any more Ventura than the 10th Annual Seaside Marathon? Starting at Emma Wood Group Campground, runners will receive all the swag you can dream of plus all runners will be awarded a free glass of beer and a plate of street tacos at post race expo. And yes, it is a Boston Marathon Qualifier to add to the fun. Register here.
Saturday, March 11
Ventura celebrates Irish in style, with big time, small-town flair. High school bands, hometown floats, local Irish dancers from the nationally acclaimed Claddagh Dance Company, and a local personage/Grand Marshall waving and overseeing it all. The Ventura Saint Patrick's Day Parade starts at 10 am. Still running along Main Street, the 2023 parade will begin at Lincoln Drive and run west to Fir Street, ending around noon. Pubs downtown will celebrate too.
Spring Wine Walk & Street Fair
Saturday, April 1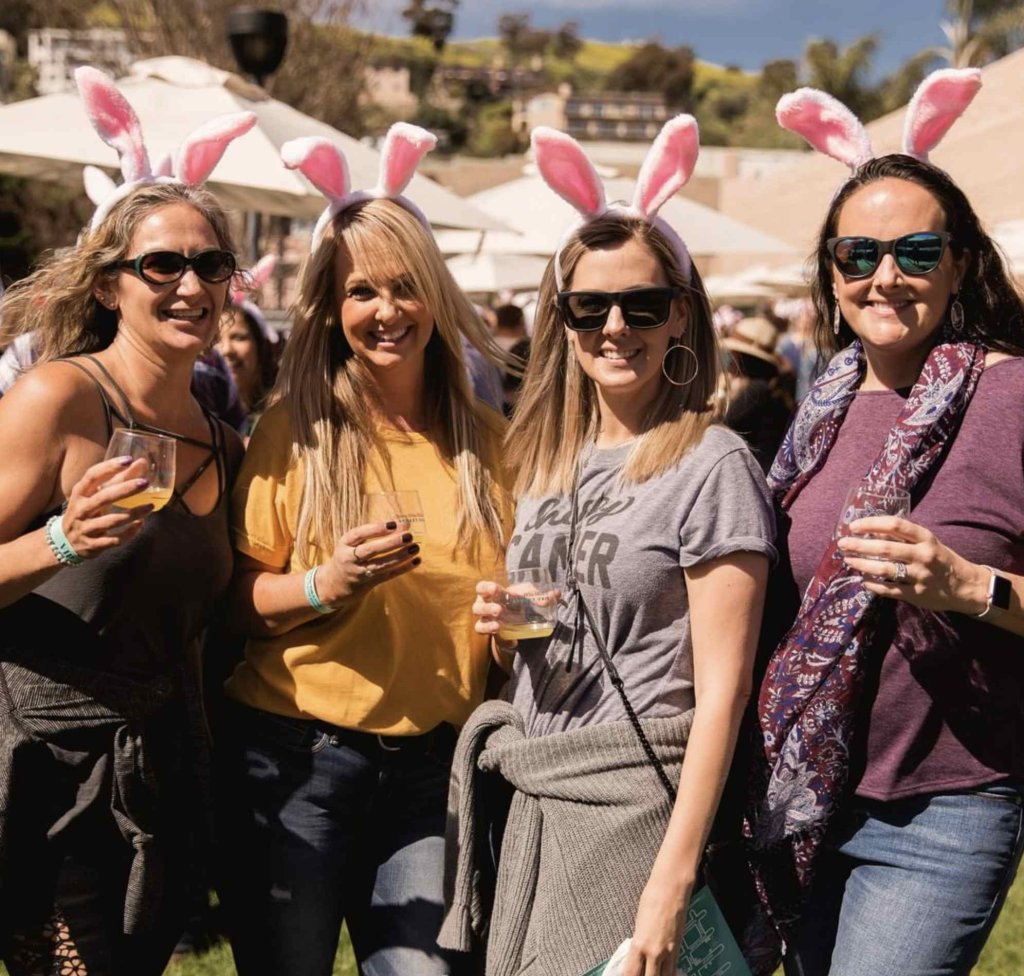 Ventura's annual Spring Wine Walk & Street Fair is a pretty straightforward — and hugely popular — affair. First, the free Street Fair (starting at 11am) on Main Street, with vendors and live entertainment. Then (3pm to 6pm) wine and craft beer tasting: champagne, wine, and craft beer samplings at over fifty tasting locations in downtown Ventura, all within easy walking distance of each other. Buy your tasting ticket, receive a Wine Walk wristband, a tasting cup, and a map of the participating tasting sites throughout downtown Ventura — and head off for a memorable afternoon of palate-pleasing fun.
Boots & Brews Country Music Festival
Sunday, May 7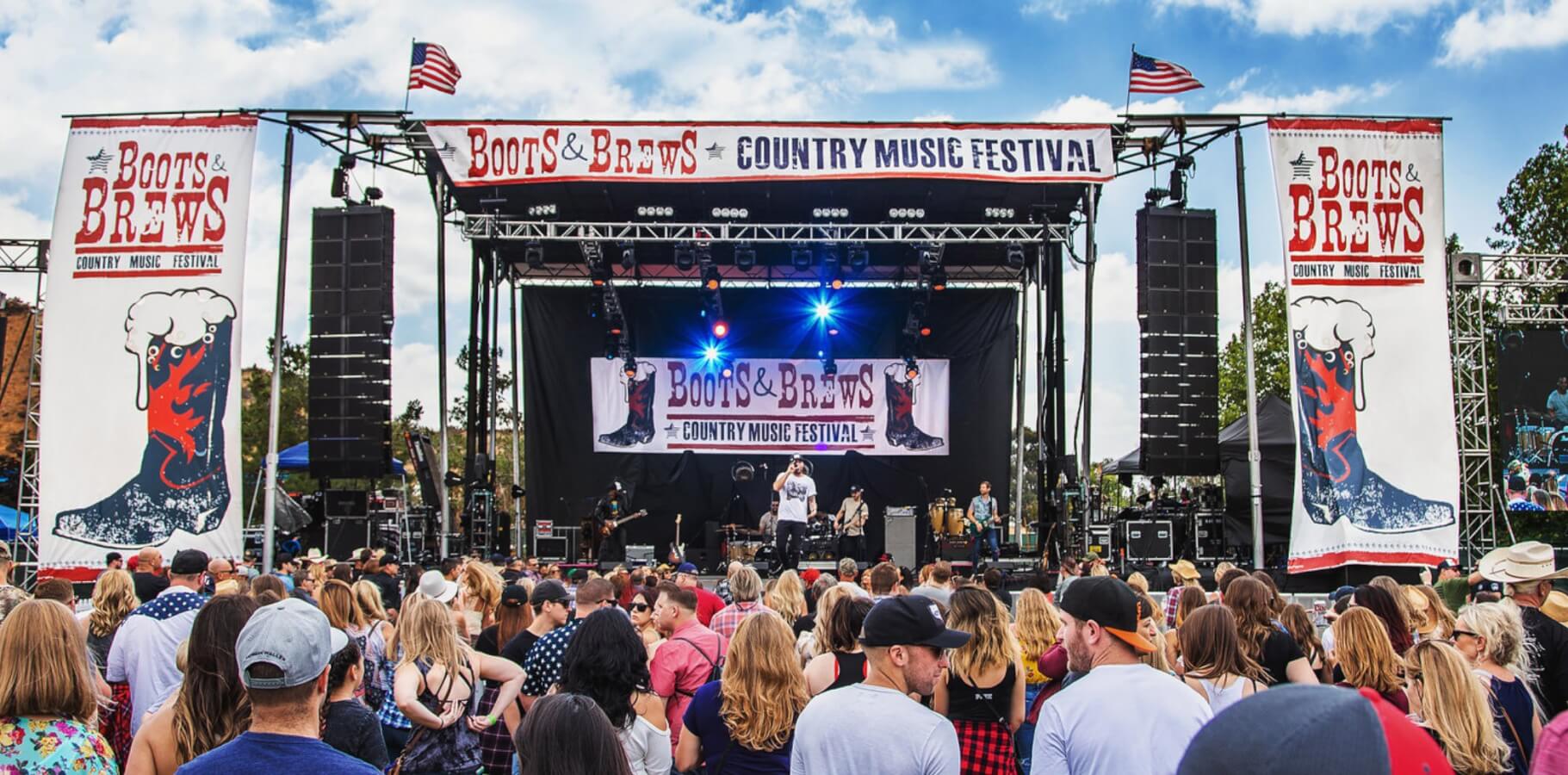 Dust off your cowboy boots and find your hats because Ventura's favorite country music festival is coming to Ventura this weekend! Don't miss out on seeing headliner Chris Young at Surfer's Point Live at the Ventura County Fairgrounds. Buy your tickets here.
Sunday, May 7
All kinds of endurance fun. Take a deep breath – there are seven Olympic distance events (Triathlon, Triathlon Relay, RunBikeRun, SwimBike, SwimRun, 1640 Yard Swim & 10K Run) and seven Sprint distance events (Triathlon, Triathlon Relay, RunBikeRun, SwimBike, SwimRun, 400 yard Swim & 5K Run). Just as good, Cal Tri Ventura is a fundraiser for Habitat for Humanity. Events begin at Harbor Cove Beach.
California Strawberry Festival
Saturday, May 20 & Sunday, May 21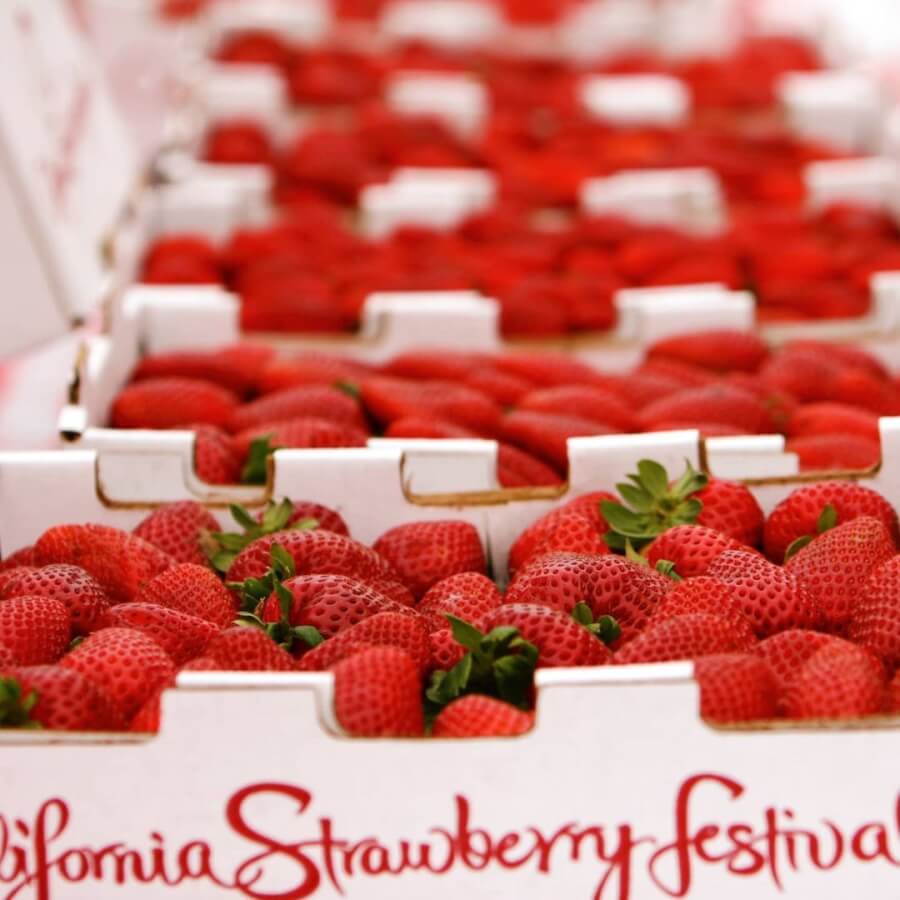 The California Strawberry Festival is back this year at a NEW location: the Ventura County Fairgrounds is now the festival's home! Though the festival has a new home, you'll still enjoy the same old fun you've come to know. Enjoy strawberry-inspired fun like build-your-own strawberry shortcake and feast on chocolate-covered strawberries, strawberry beer, and more. Enjoy over 40 food vendors, a Ninja Nation Obstacle Course, live music, and over a hundred arts and crafts booths to check out. You can't miss out on The California Strawberry Festival!
Mountains 2 Beach Marathon and Half Marathon
Saturday, May 20 & Sunday, May 21
The Mountains 2 Beach Marathon and Half Marathon has been a Ventura community fixture since 2011. It's also become something of a local hero, raising thousands for local schools, hospitals, and land trusts. What can you do? Sign up for the marathon, the half marathon, or the 5K. The marathon starts in Ojai and heads on a slight downhill to finish near the Ventura Pier. Making it fast. And yep, it's a Boston Marathon qualifier.
Bike MS
Saturday, June 24 & Sunday, June 25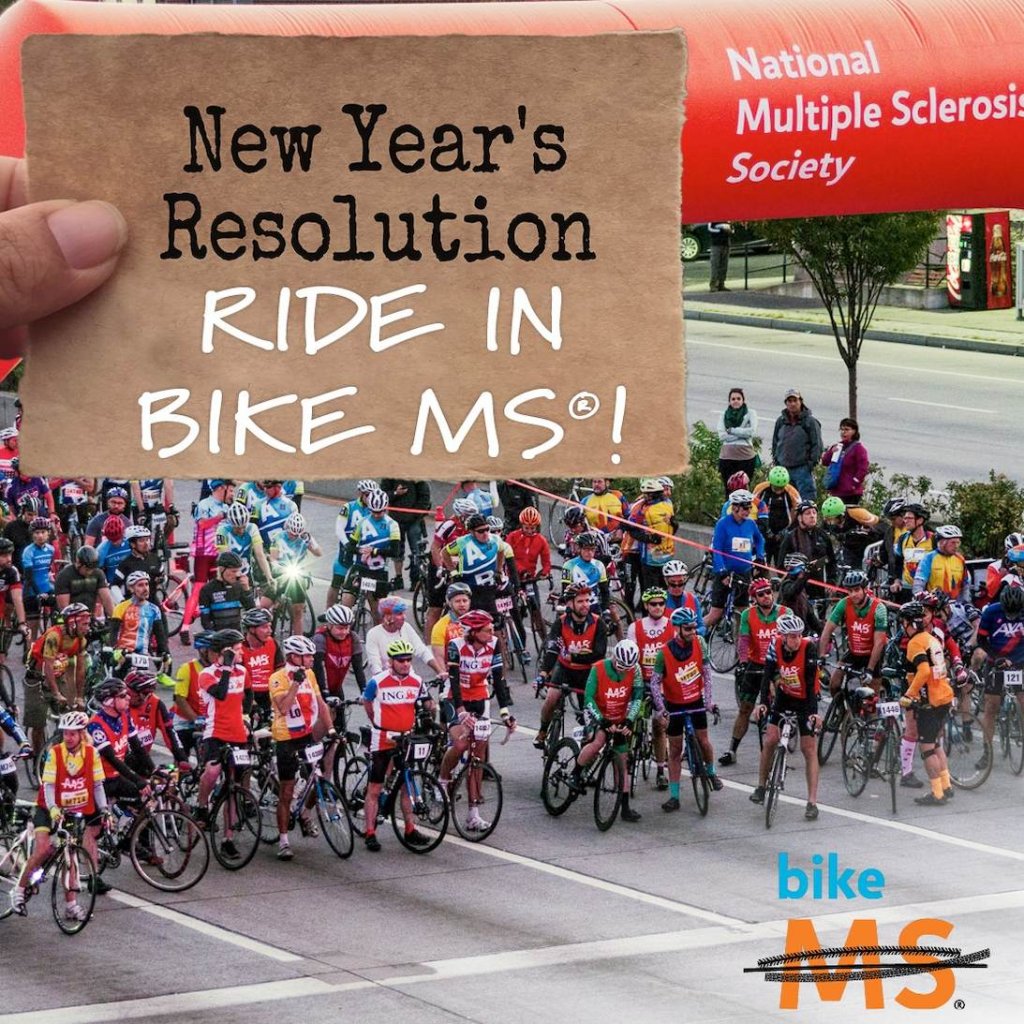 Ventura is always proud to welcome Bike MS. This year's two-day ride will start in Santa Monica and ride up the coast, overnighting in Ventura before cyclists mount up to pedal through the lovely Ventura County seaside or countryside on rides of either 30 or 50 miles. More beauty – the largest fundraising cycling series in the world, each year Bike MS sees nearly 75,000 cyclists around the country ride to raise money to combat multiple sclerosis.
4th of July Street Fair & Pushem-Pullem Parade
Tuesday, July 4, 2023
Here comes one of the community's favorite holiday events: the 4th of July Street Fair & Pushem-Pullem Parade! This year's event starts at 10 am and ends at 4 pm in Downtown Ventura. Enjoy an artisan street fair with over 100 vendors, a car exhibit, food trucks, public art display, and live entertainment — all within walking of the beautiful blue Pacific Ocean. Apropos of our proximity to the beach, this year's theme is "Celebration by the Sea!" Come to visit Ventura and join in the celebrations of the 2023 4th of July Street Fair & Pushem-Pullem Parade.
Tequila & Taco Music Festival
Saturday, July 15 & Sunday, July 16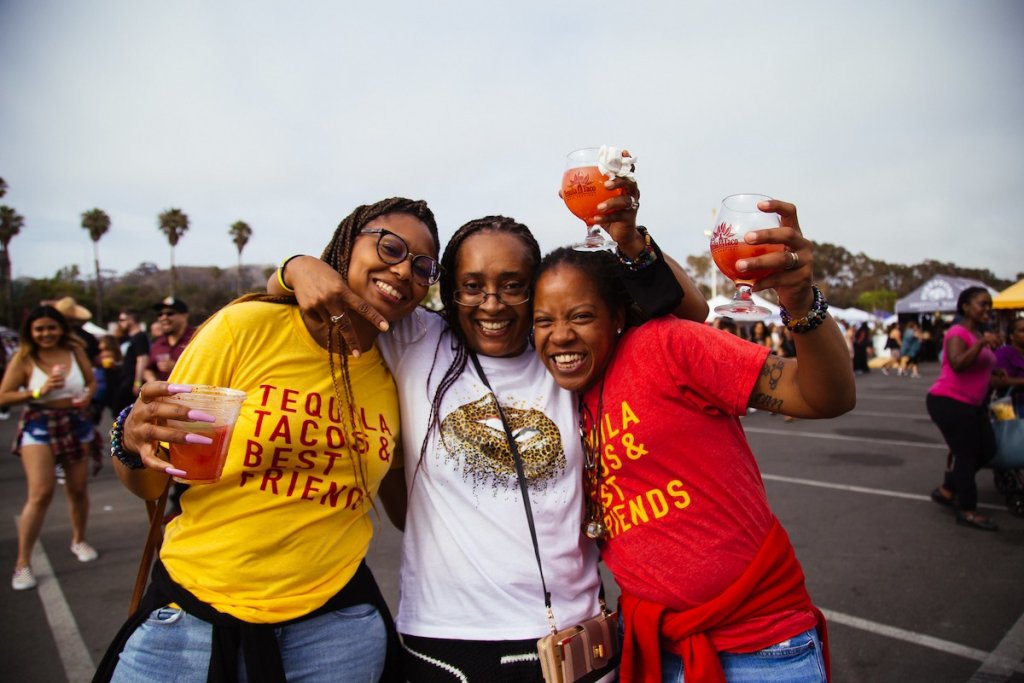 California's largest traveling Tequila & Taco Music Festival returns to the Ventura County Fairgrounds courtesy of Surfer's Point LIVE. Top-shelf tequila sampling, gourmet street tacos, craft beer, award-winning margaritas, arts & crafts vendors, and live music all day (headliners will be announced in May). Pretty hard to think of anything more summertime happy. Get your tickets here.
X Games California 2023
Finals weekend: July 21-July 23
Get ready for the world's most elite extreme action sports event to hit Ventura. It's all happening at the Ventura County Fairgrounds and you have to be a part of it! Over 150 athletes will compete in skateboard, BMX, and MotoX events. The three-day finals weekend will be full of adrenaline-packed family fun fit for anyone of all ages.
Ventura County Fair
Wednesday, August 2 – Sunday, August 13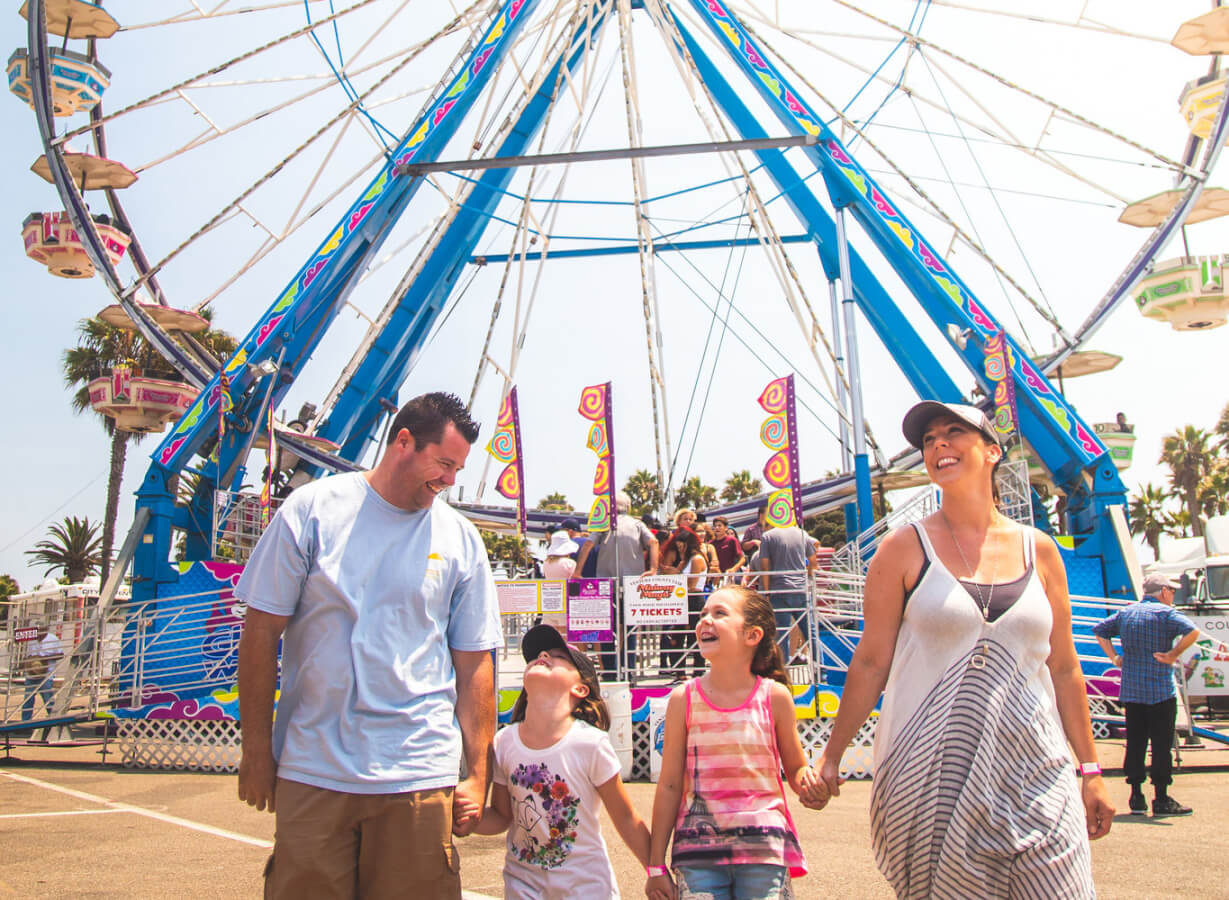 Carousel kisses, exhibits (art to agriculture), outdoor concerts, professional rodeo, 4-H livestock, rainbow fireworks, the smells of fried dough and cinnamon, hand-holding under the stars, happy shrieks, and memories made on the sea breeze. The Ventura County Fair is back. And the musical lineup? Never disappoints. Check back here later for an updated musical line up for 2023. Yep, the concerts are free with admission. Parking at the Fairgrounds is limited. Free shuttle buses are provided from off-Fairground sites located around Ventura. Find everything you need to know about off-site parking here.
Cool Breeze Century Ride
Saturday, August 19
The aptly named Cool Breeze Century ride is actually five rides, giving everyone an option. There's the Classic Century (100 miles, with just the right amount of hills, and a whole lot of cool ocean), the Hilly Century (yep, more hills), the Double Century (yes, there are hills and twice the distance, but still cool and reasonable), the Metric Century (fairly flat and a bit short of 100 miles) and the Mini (just a fun 30-mile jaunt, mostly beside the ocean). A delicious Peirano's after–ride buffet is included in the entry fee. Registration opens after April 1.
2023 Wild & Scenic Film Festival
Saturday, August 26
Don't miss this year's Wilds & Scenic Film Festival, hosted by the Ventura Land Trust. The organization's largest annual event to raise funds to protect and conserve Ventura County's open spaces inspires environmental activism and a love for nature through film. The film festival shares an urgent call to action, encouraging festival-goers to learn more about what they can do to save our threatened planet. Tickets go on sale in April.
Throw Down Cornhole Festival
Friday, August 25- Sunday, August 27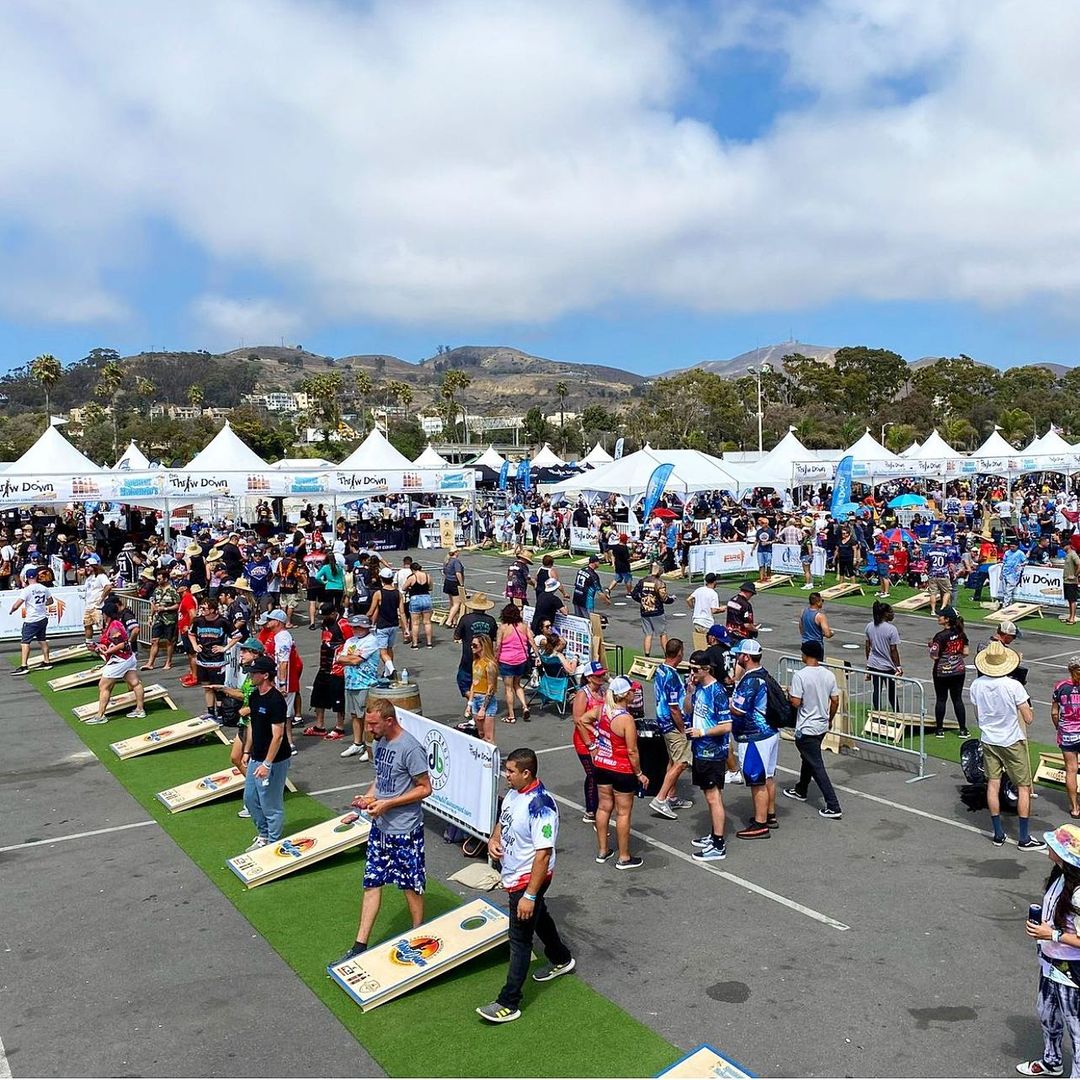 You can't miss the largest cornhole festival in the world! That's right, you read it. The largest cornhole festival in the entire world right here at the Ventura County Fairgrounds. 1,280 teams battle for over $300,000 in cash payouts each year. Sign up yourself or watch the tournament as a spectator. You can expect great food, live music, and other games during this popular summer event. Plus, enjoy a new addition to the weekend lineup: a car show on Saturday, highlighting vehicles from the late 1950s to 1980s. Click here for more information or to sign up for the tournament!

Pier Under the Stars
Saturday, October 7
The Ventura Pier is, in many ways, Ventura's centerpiece; living history, front and center. And it is a fine thing to know where we came from. Pier into the Future helps preserve the Ventura Pier, and this annual fundraiser is a great way to contribute to the cause. Your ticket(s) help support pier preservation – and they buy you a lovely evening of food, drink, and dancing beside the Ventura Pier. Yes, under the stars (5 pm to 8 pm).
Boots & Brews Country Music Festival
Saturday, October 14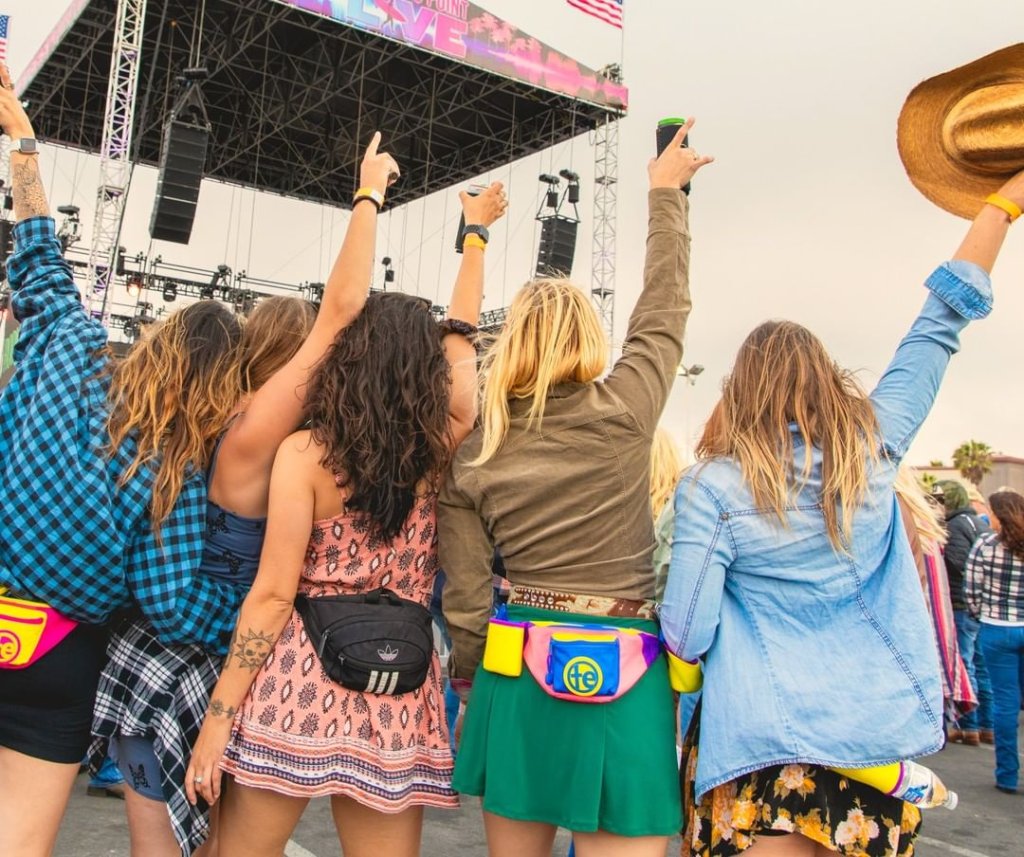 Boots & Brews keeps it simple – cold beer, friends, and great country music; all of it beside the sea at the Ventura County Fairgrounds. Boots & Brews knows country. Previous performers include Randy Houser, Midland, and Jake Owen. The music – and fun – reigns from 1 pm to 9 pm. Grab your dancing boots.
15th Annual Summer Festival at Ventura Harbor Village
Saturday, September 9
The Summer Festival's centerpiece is the Ventura Art & Street Painting Festival – in short, the rare chance to see first-rate artists working outside of their studio; painters working in real-time right before your very eyes. Artists will showcase their bewitching works near the Fisherman's Memorial between popular waterfront restaurants Andria's Seafood Restaurant & Market and Brophy Bros Clam Bar & Restaurant. Vendors will also sell original paintings, pottery, photography, and jewelry, and sidewalks along the water's edge Village Promenade will be the canvas for colorful street painters, creating lovely chalk pastel murals. Inspired children can join in and create their own art in the Children's Chalk Area. Live music too. Admission & parking are free. Additional good – the event benefits FOOD Share of Ventura County and the Boys & Girls Club of Greater Ventura.
ArtWalk Ventura
Saturday & Sunday, September 9-10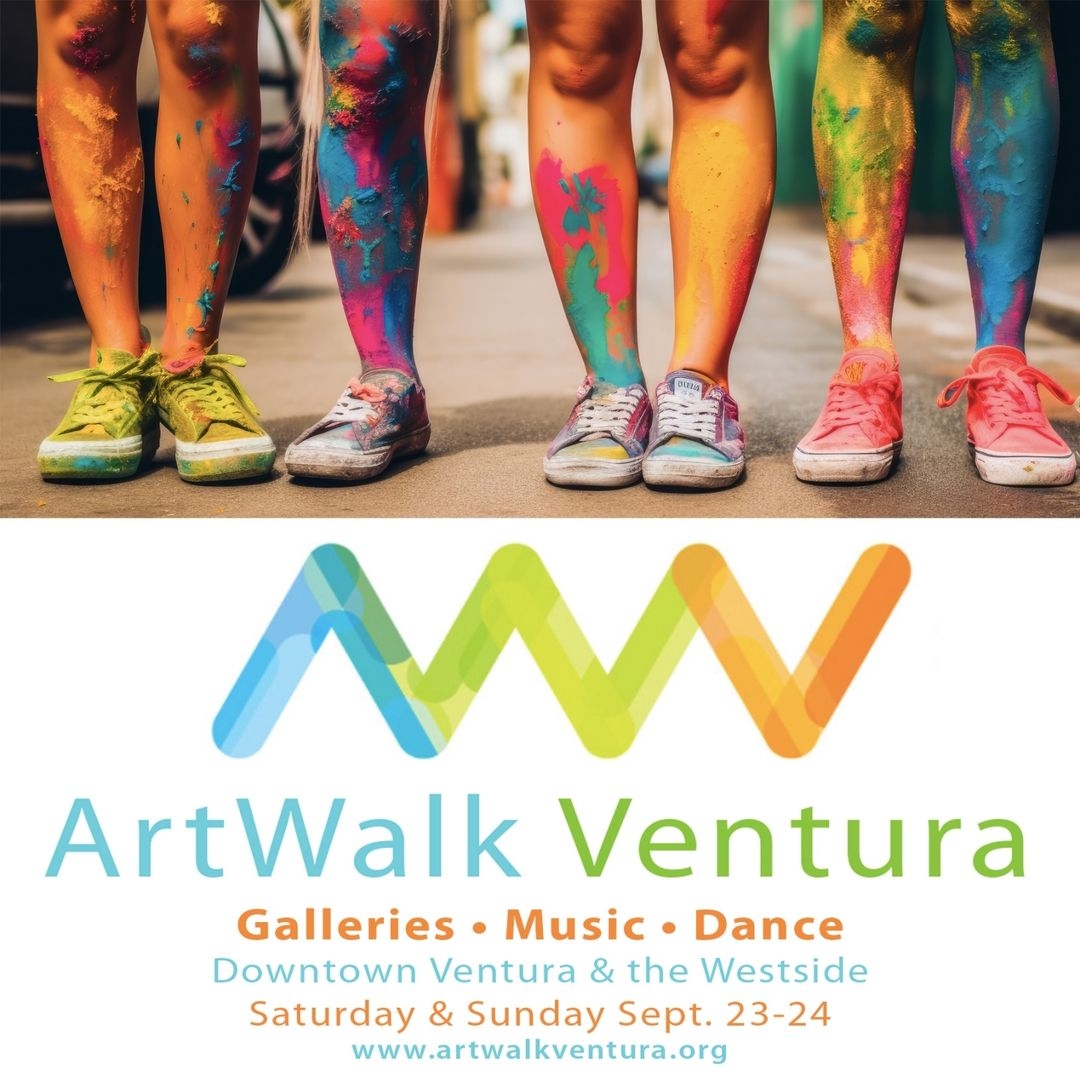 Ventura's beloved ArtWalk is BACK this year! Open to the public, spend the day going in and out of dozens of galleries, studios, Pop Up Gallery Locations in Ventura's Westside Cultural District and Downtown in a self-guided tour. You'll see art from local artists and get a taste of what Ventura's culture is all about. Enjoy live performances as you walk through the vendors and of course, the ocean breeze. Now being run by an all-volunteer group, you won't want to miss this year's ArtWalk!
The Taste of Local Festival
Date TBD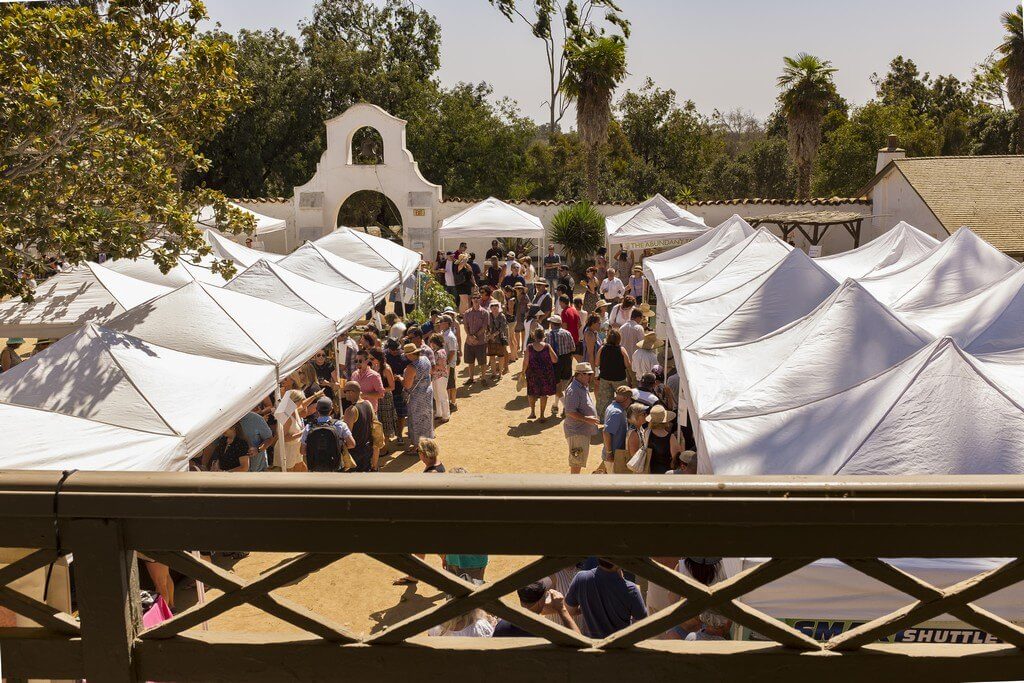 One of Ventura's favorite – and tastiest and kindest (always raising money for good causes) – community events returns. The Taste of Local Festival will bring together over 50 area chefs, farmers, purveyors, wineries, breweries, and distilleries – and you win. So does the Ventura community. Proceeds from the Taste of Local Festival will benefit the Totally Local VC Agricultural Education Foundation. Check back for more information. All food and samples are included in the admission price.
HOWL-O-Ween Dog Costume Contest
Date TBD
It can't get any cuter than Ventura Habor Village's Howl-o-Ween Dog Costume Contest. Event organizers encourage contestants to pre-register as only a limited number of walk-in furry friends will be accepted to participate. Space is limited to the first 60 dogs and each of those who are in the contest will receive a small goodie bag of pup prizes. 5 Grand Prizes will be handed out at the event. Check back here for updates.
Kids Seaside Trick or Treat 2023
Date TBD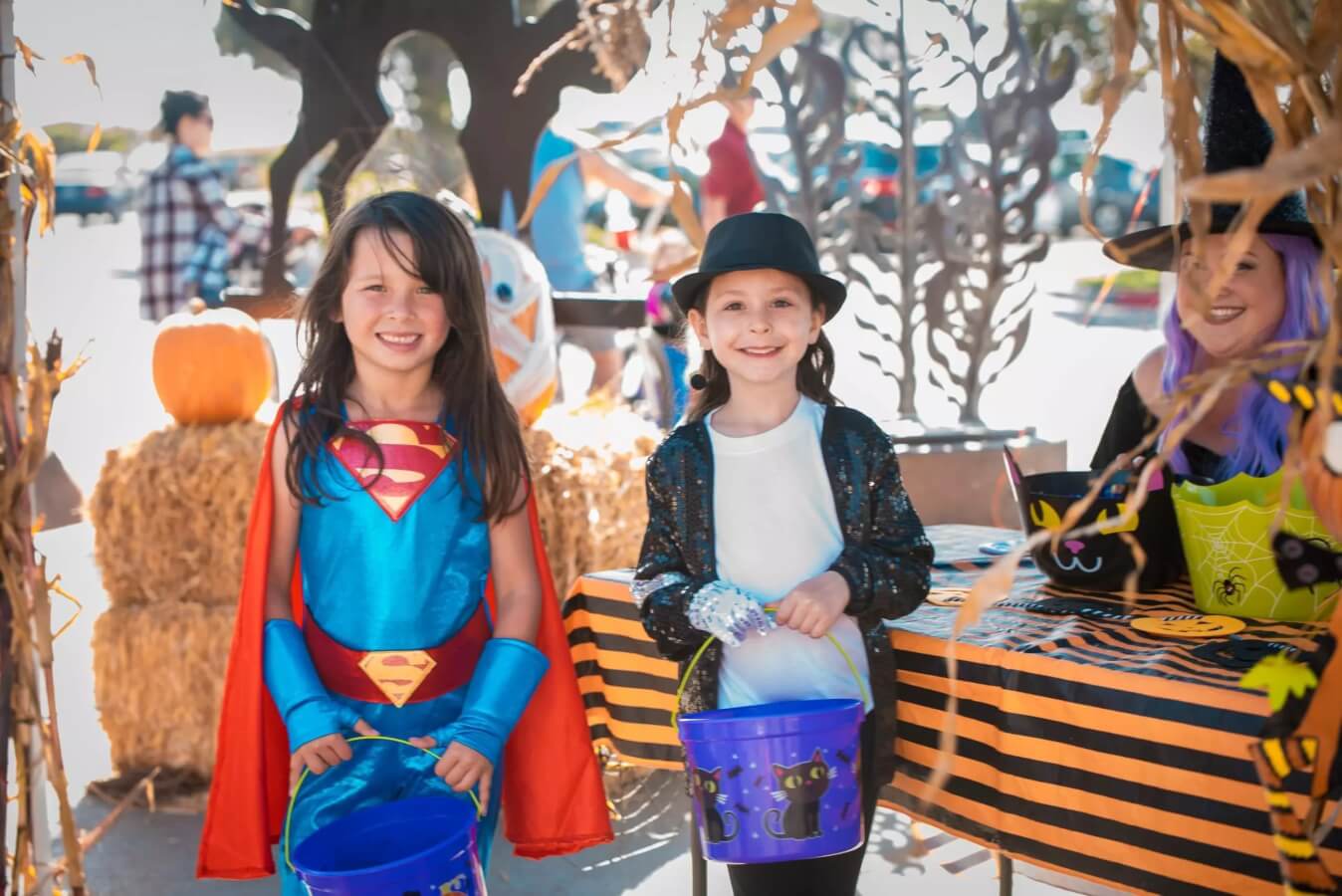 Bring the kids out for a day of fun at Ventura Harbor Village! From 11 AM – 1 PM, kids can get candy at participating shops and enjoy face painting, games, and family fun.
Date TBD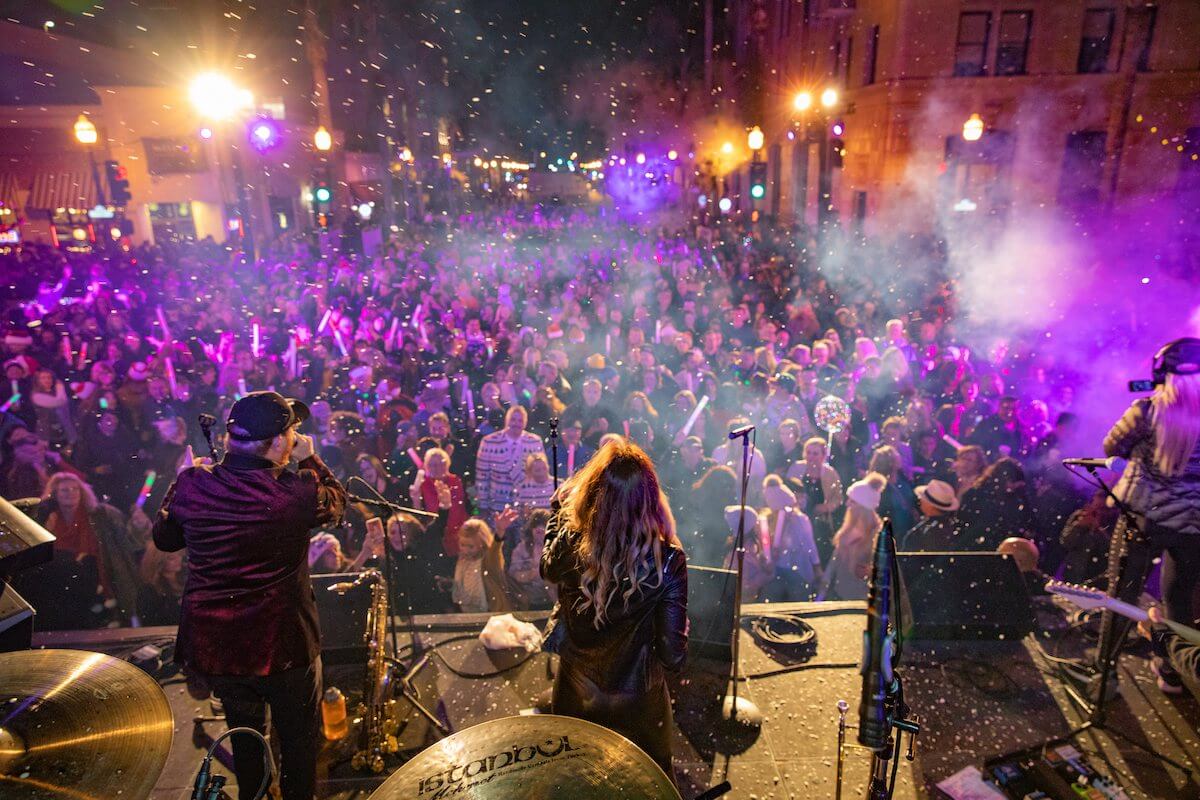 Who says a Southern California beach town can't do Winter? Ventura's downtown Main Street is closed to traffic and bands play and elves dance and vendors sell their wares and, yes, over 80 tasting sites pour wine, sparkling wine, and craft beer. Note to self — most of the pours are local, and some you won't find outside Ventura. Additional note to self — several Ventura wineries and breweries have won national and international awards. And then, as the evening deepens, it's time to hold your face up to the snowfall. Yep, snowfall. Turn your face to the sky and watch the flakes swirl against the night sky. Ventura's winter might be the best kind. No shoveling the driveway the next morning.
Ventura Harbor Parade of Lights
Date TBD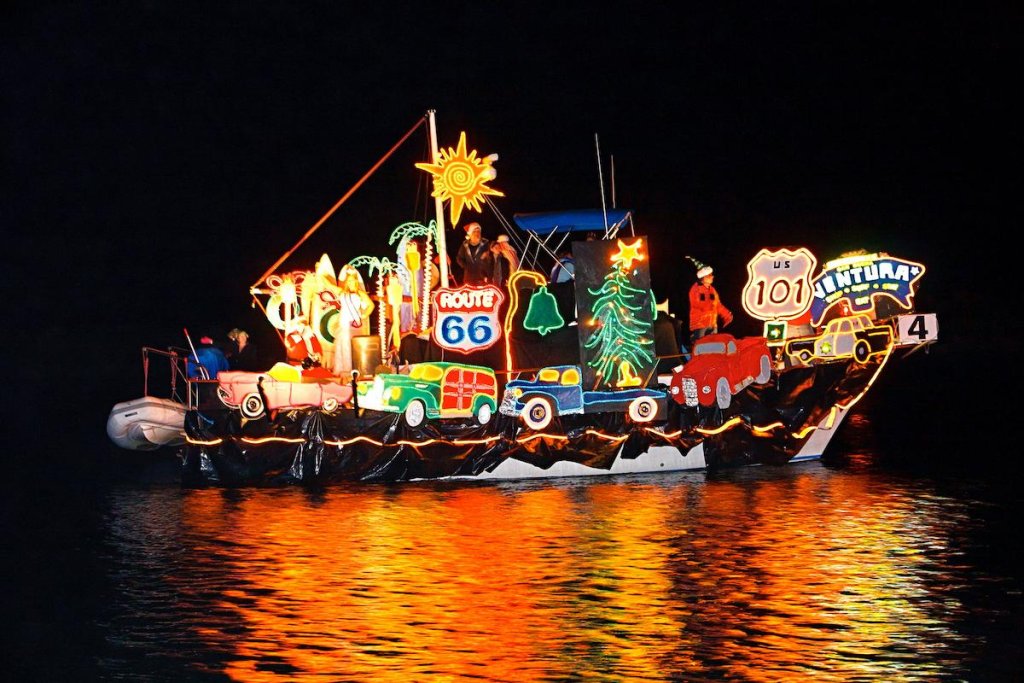 There's magic in lights (and fireworks) mirrored in the water. Boaters deck their boats to the nines, then parade their shimmering creations on Friday and Saturday night, the visual extravaganza capped by fireworks. There's child-like magic in the spectacularly decorated boats throwing their lights across the water. On dry land, small-town magic in kiddie rides, sweet treats, and cozy-warm drinks are all about the small Ventura Harbor Village. Cost? Keeping in the spirit, the event and parking are free.
Discover More
Get to know Ventura, and discover the best things to do around the city.
Ventura Partners With