Posted: Wednesday, Jul 27th, 2022
Top Events in Ventura 
Featured photo by Surfers Point Live
From Surf Rodeos (you have to see it to believe it) to Wine Walks and, yep, Southern California snowfall, there's no better place than Ventura to be swept away by a special event.
No better place to make lifetime memories.
Big adventure. Small town ease. Live music (much of it free). Wide sky beaches. Otherworldly craft beer. Bewitching sunsets. Mouthwatering, real-deal Mexican food. Tiny island foxes found nowhere else in the world. All of it – and plenty more – beside the sea.
Nope, Ventura doesn't have a Georgia World Congress Center. And, with all due respect to Georgia, Ventura doesn't care.
Ventura isn't your typical event venue.
And Ventura doesn't do your typical events.
Below, you'll find the Ventura Biggies. This, of course, isn't everything. Please check our Visit Ventura Events Page for upcoming events.
And please live as we do here in Ventura.
Be swept away by a special event.
Because life is a special event.
February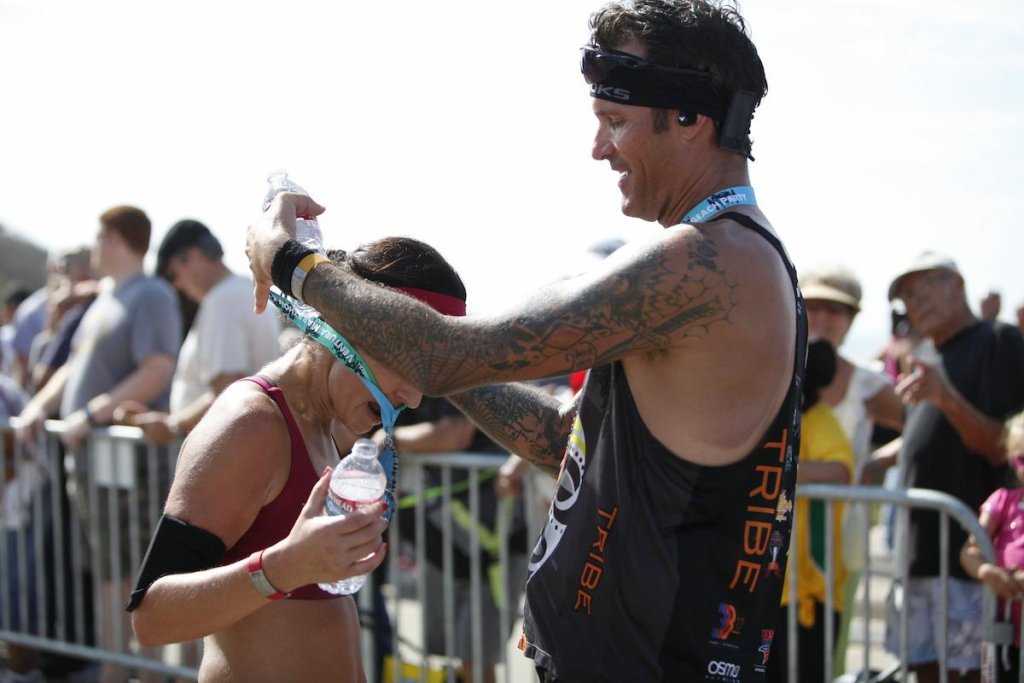 Running a marathon is something very special. As cardiologist/philosopher/writer Dr. George Sheehan once said, "Of all the races, there is no better stage for heroism than a marathon." Happy coincidence, the annual Ventura Marathon is F-A-S-T. Much of the course runs from Ojai down, quite literally, to Ventura — a long, gradual downhill (along a safe, traffic-free path). Not so steep a downhill to shock your legs — but maybe more than enough to shock the clock. And yes, the Ventura Marathon is a Boston Marathon qualifier. Plus, cool February temps.
March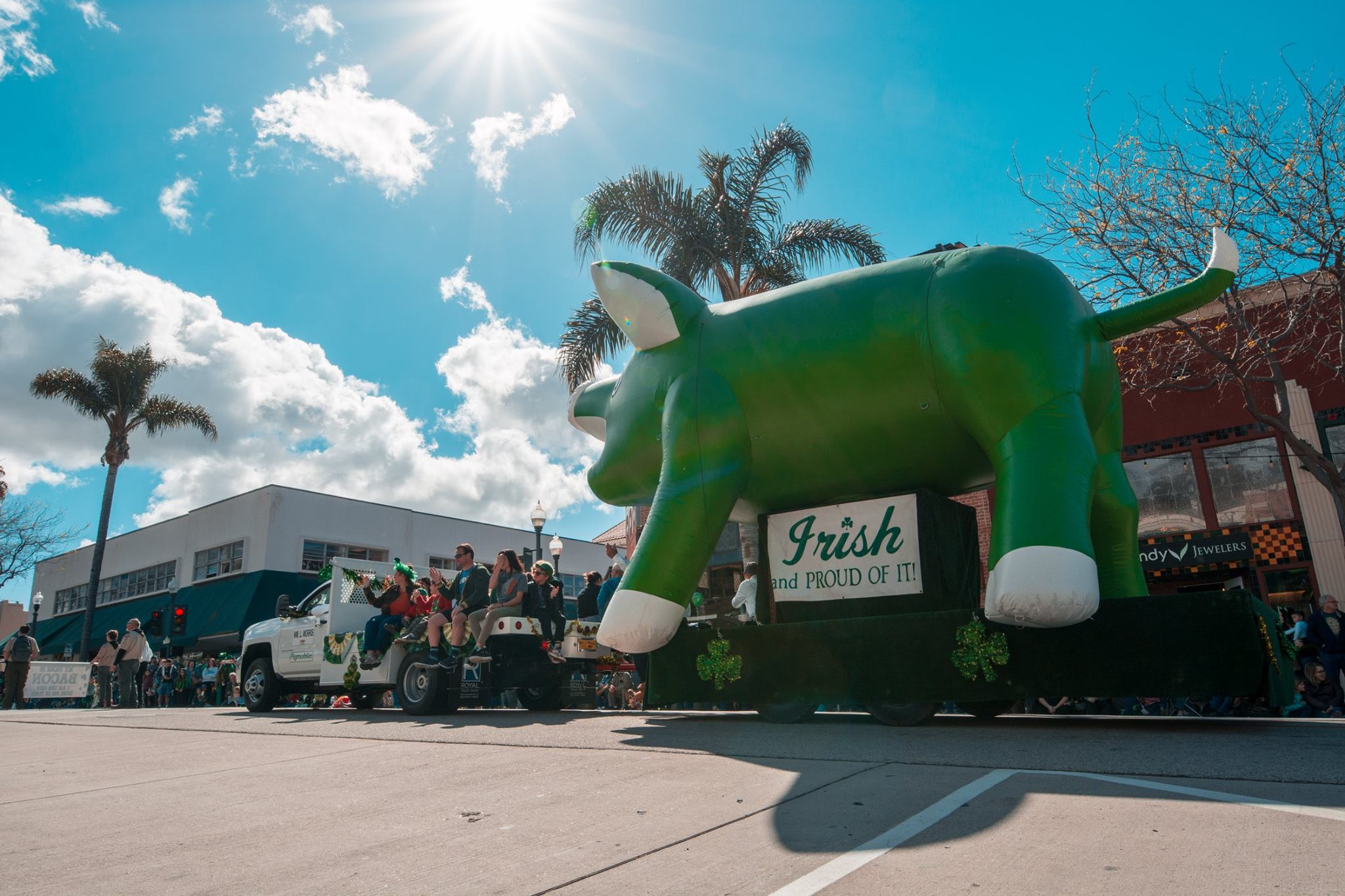 Ventura celebrates Irish in style, with big-time, small-town flair. High school bands, hometown floats, local Irish dancers from the nationally acclaimed Claddagh Dance Company, and a local personage/Grand Marshall waving and overseeing it all. The parade usually starts at 10 am, and proceeds down Main Street. Downtown pubs always celebrate too.
April
Ventura's Spring Wine Walk & Street Fair is a pretty straightforward — and hugely popular — affair. First, the free Street Fair (generally starting at 11 am) on Main Street, with vendors and live entertainment. Then afternoon/evening wine and craft beer tasting: champagne, wine, and craft beer samplings at over 50 tasting locations in downtown Ventura, all within easy walking distance of each other. Buy your tasting ticket, receive a Wine Walk wristband, a tasting cup, and a map of the participating tasting sites throughout downtown Ventura — and head off for a memorable time of palate-pleasing fun.
May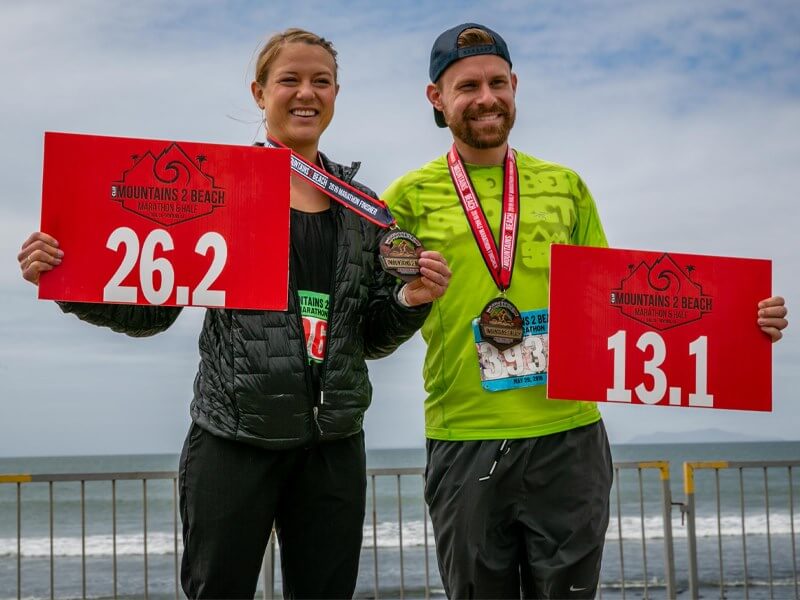 The Mountains 2 Beach Marathon and Half Marathon has been a Ventura community fixture since 2011. It's also become something of a local hero, raising thousands for local schools, hospitals and land trusts. What can you do? Sign up for the marathon, the half marathon, or the 5K. The marathon starts in Ojai and heads on a slight downhill to finish near the Ventura Pier. Making it fast. And yep, it's a Boston Marathon qualifier.
June
Pirate shows, treasure hunts, a pirate costume contest, even sword fights (don't worry, staged). Be inclined to acquiesce.
July
Visitors and residents cheer a happy Push-em Pull-em Parade that welcomes everyone to participate. Plus, over 200 artisans displaying along Main Street. Plus, Rotary Club fireworks at Ventura College; live music, food vendors, a Kids Fun Zone, and what the Rotary justifiably calls 'the friendliest hometown picnic in America'. Ventura defines Old School July 4th vibes.
This popular concert series is held Saturday nights through the summer at picturesque Olivas Adobe under, yes, the stars. Salsa, rock, country, Cajun. Bring your own picnic dinner, and dancing shoes. AND make your reservations fast – the shows usually sell out.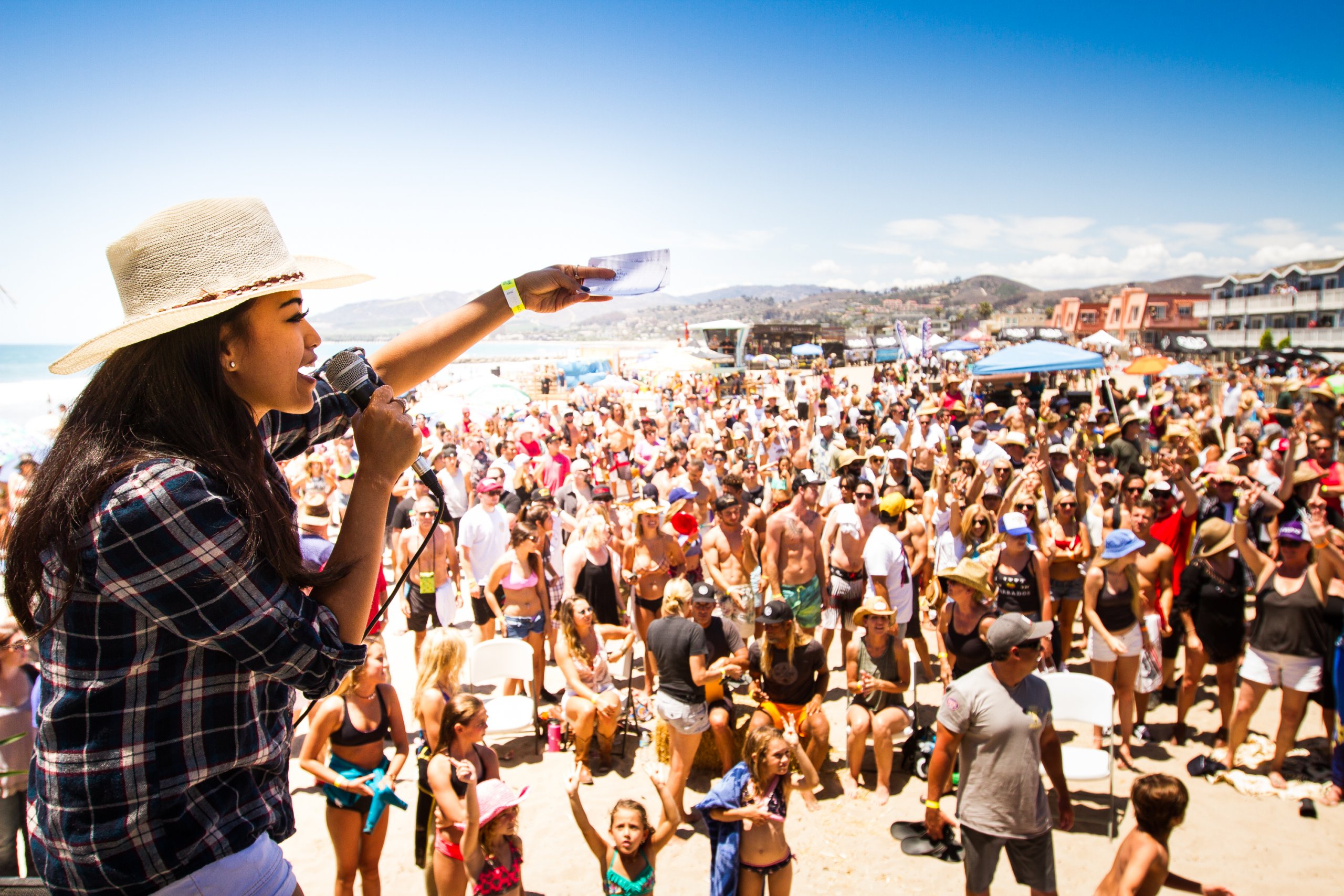 Surfers competing in vests and cowboy hats (and you never know who they'll be; 11-time world champ Kelly Slater has shown up – just because the Surf Rodeo has an underground rep for plain fun), a huge cornhole tournament, the world's biggest beach bar on the sand, mechanical bulls, and musical stages scattered across the beach beside the Ventura Pier, with over 40 bands playing over three days. Trust us, there's nothing like the Surf Rodeo. Started by Ventura local John Drury (thank you, JD) as an antidote to all things serious. Perfect.
August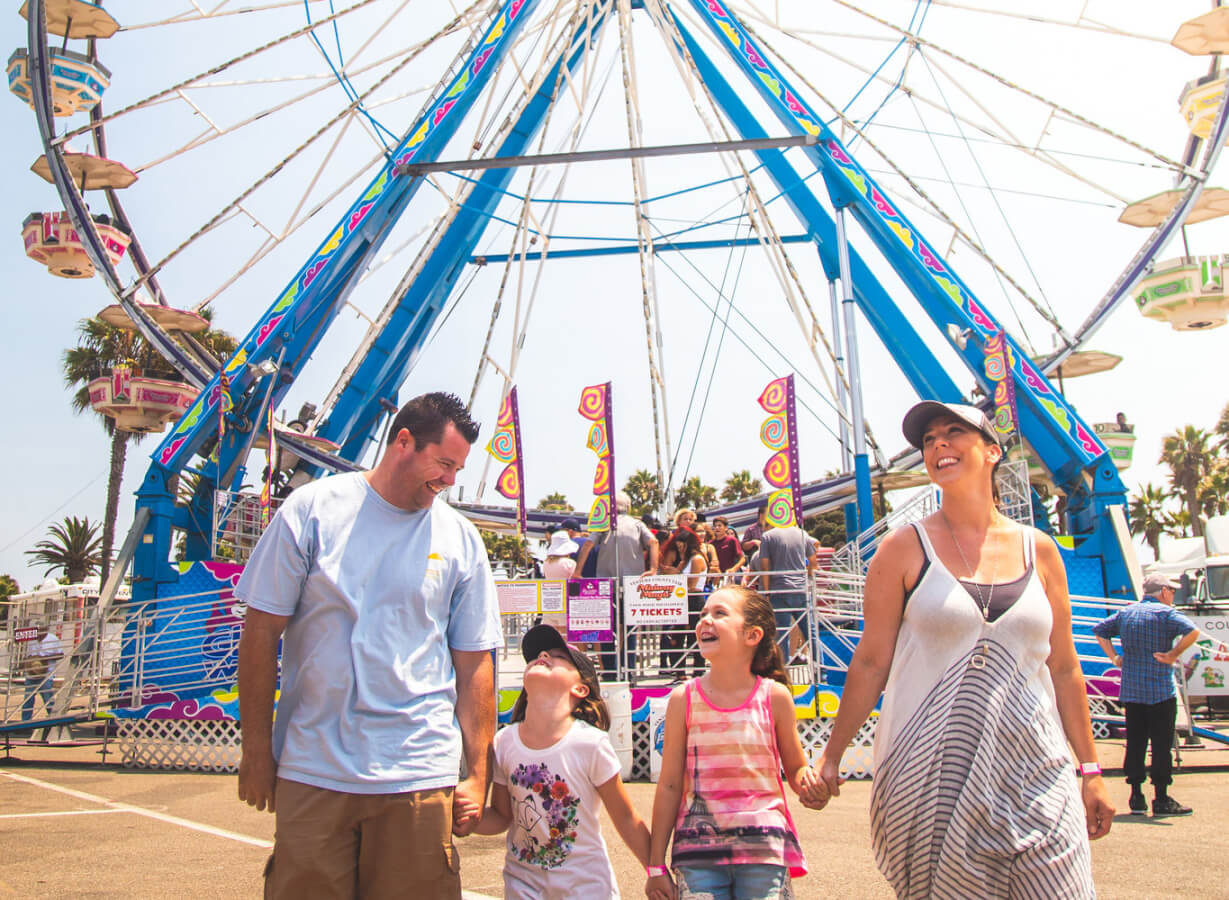 Carousel kisses, exhibits (art to agriculture), outdoor concerts with Big Name Bands (free with paid admission), professional rodeo, 4-H livestock, rainbow fireworks, the smells of fried dough and cinnamon, hand-holding under the stars, happy shrieks, and memories made on the sea breeze. The Ventura County Fair is old-school joy beside the sea.
Hosted by local restaurant favorite Spencer Makenzies, this end-of-the-summer party and three-day tournament has become the largest cash cornhole tournament in the world. Hundreds of teams – and many of the world's best cornhole players – vying for prestige and a whole lot of cash prizes. Spectators don't lose out either; food, drink, and, yep, great live music. Always a chance of a surprise performer too. Surf guitar legend Dick Dale has played, and Chuck D. of Public Enemy fame dropped by a couple of years back for an impromptu jam of "Bring the Noise." Currently held at the Ventura County Fairgrounds.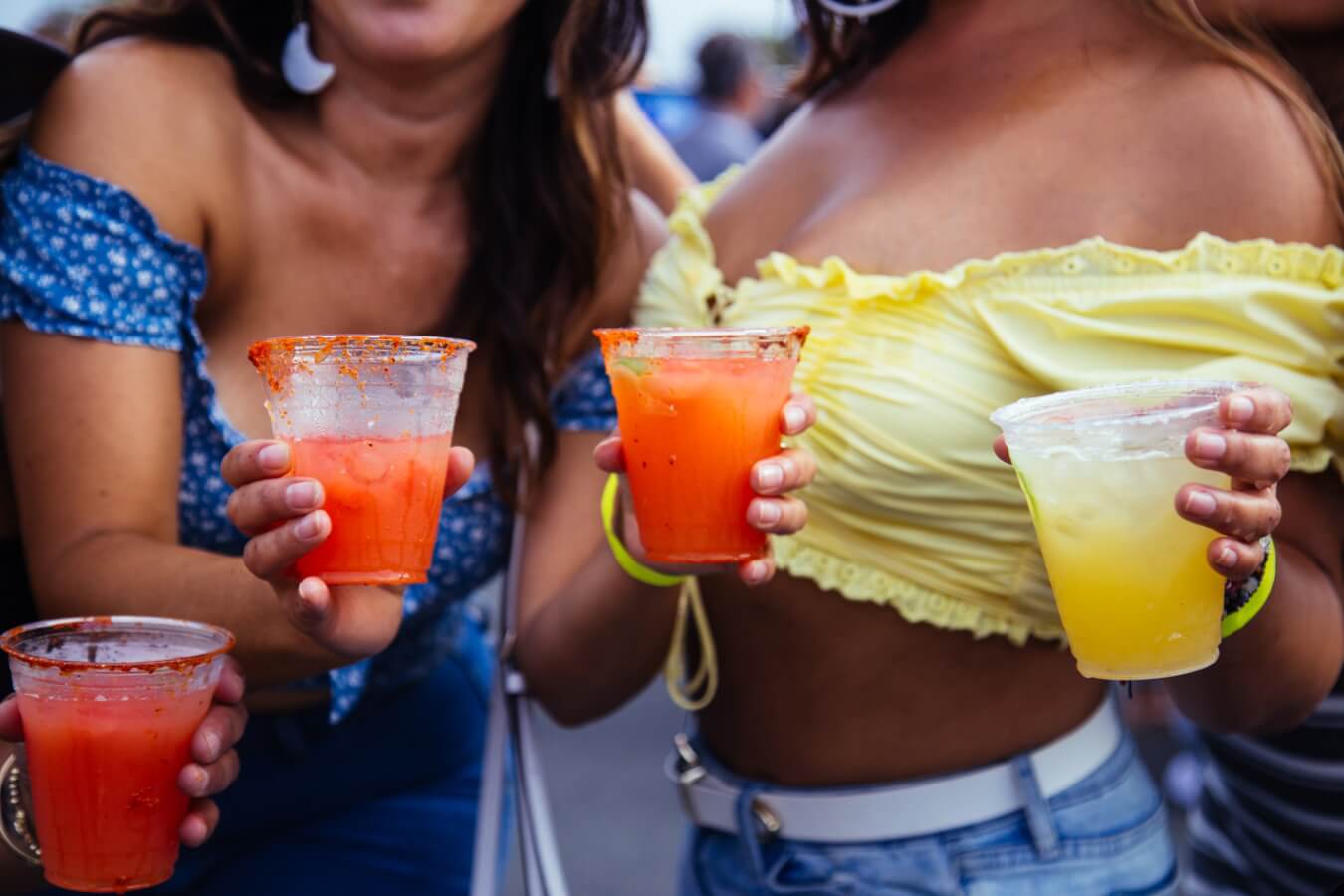 California's largest traveling Tequila & Taco Music Festival returns to the Ventura County Fairgrounds each summer, courtesy of Surfer's Point LIVE. Top shelf tequila sampling, gourmet street tacos, craft beer, award-winning margaritas, arts & crafts vendors, and live music all day. Lots of summertime happy.
September
The Louvre comes to the sidewalks of Ventura Harbor. Seriously. The chalk art is beautiful and stirring. Artists also sell their original art.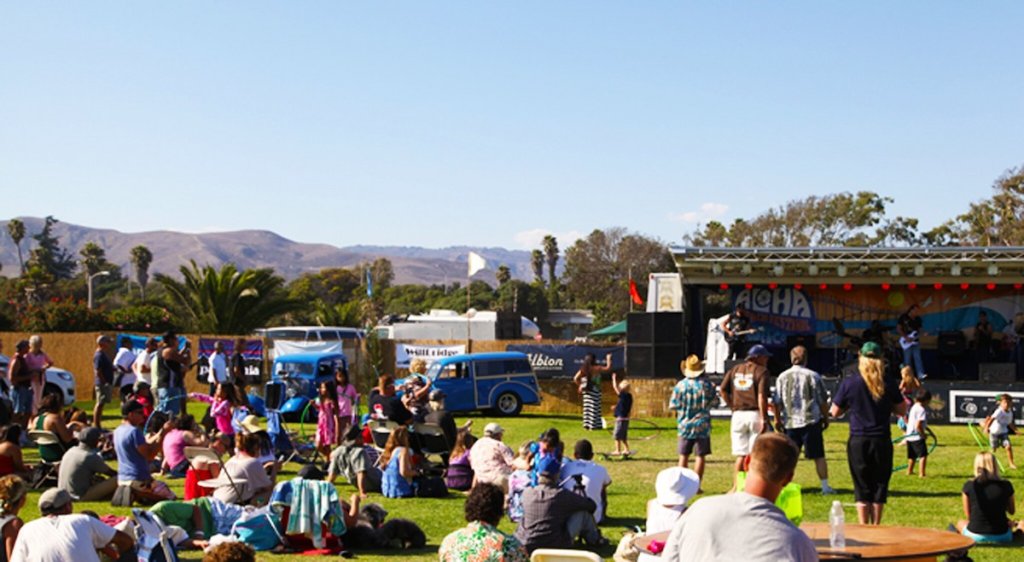 The Aloha Beach Festival spreads its booths, music, and good vibes along the beachfront promenade at Surfer's Point and Promenade Park. The Festival traditionally hosts a fun aloha-style surfing event, a paddle-board race, outrigger canoes, local Hawaiian dancers, local surf reggae, and just plain lovely really cool vibes. It's one of the last free festivals in Southern California, and every year they raise money for a worthy cause.
October
Hundreds of artisans descend on the Ventura County Fairgrounds. Photography, fine jewelry, blown glass, wood art, metalwork; you name it, it's probably here.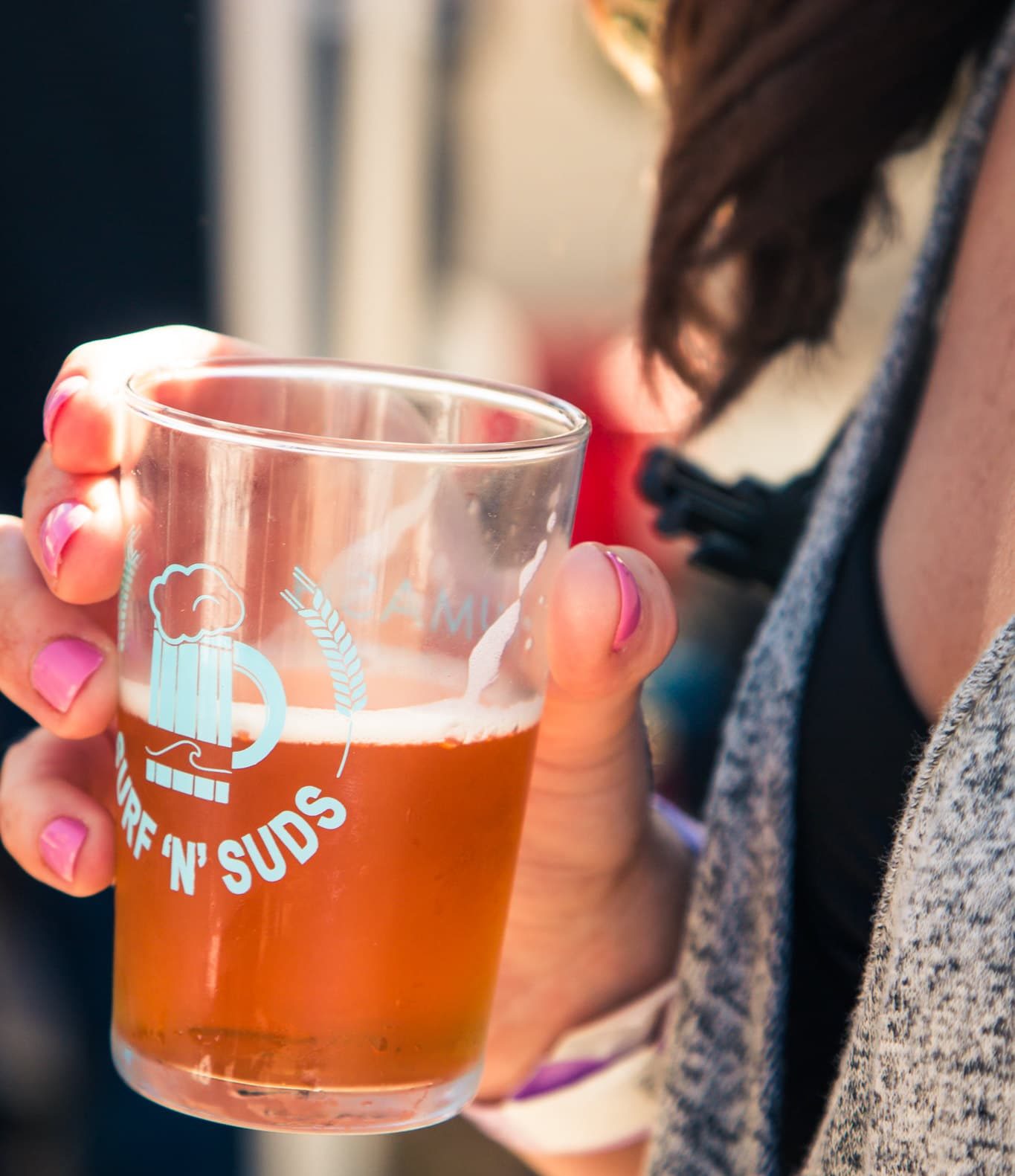 Surf 'N Suds, held on Ventura's San Buenaventura State Beach, is rated one of the country's best beer festivals. Live music, food trucks, and dozens of craft breweries, ciders, seltzers, kombucha, and wineries on site. Decreed Plato; "He was a wise man who invented beer." Nice touch, the Festival benefits traditionally benefits The Young and Brave Foundation!
November
Learn about what's on your plate and Ventura County's rich agricultural offerings in a simple, effective way; by hopping in your car and touring 20-some local farms that open their doors to the public on this special day.
December
Enjoy the magic (and a visit from Santa) at the Christmas tree lighting at the Mission Basilica San Buenaventura; Ventura's historic 120-foot Norfolk pines alight with twinkling holiday splendor. Stand for a long, quiet moment and let the lights work their magic. For a beautiful Christmas tree hearkens back to Holidays past.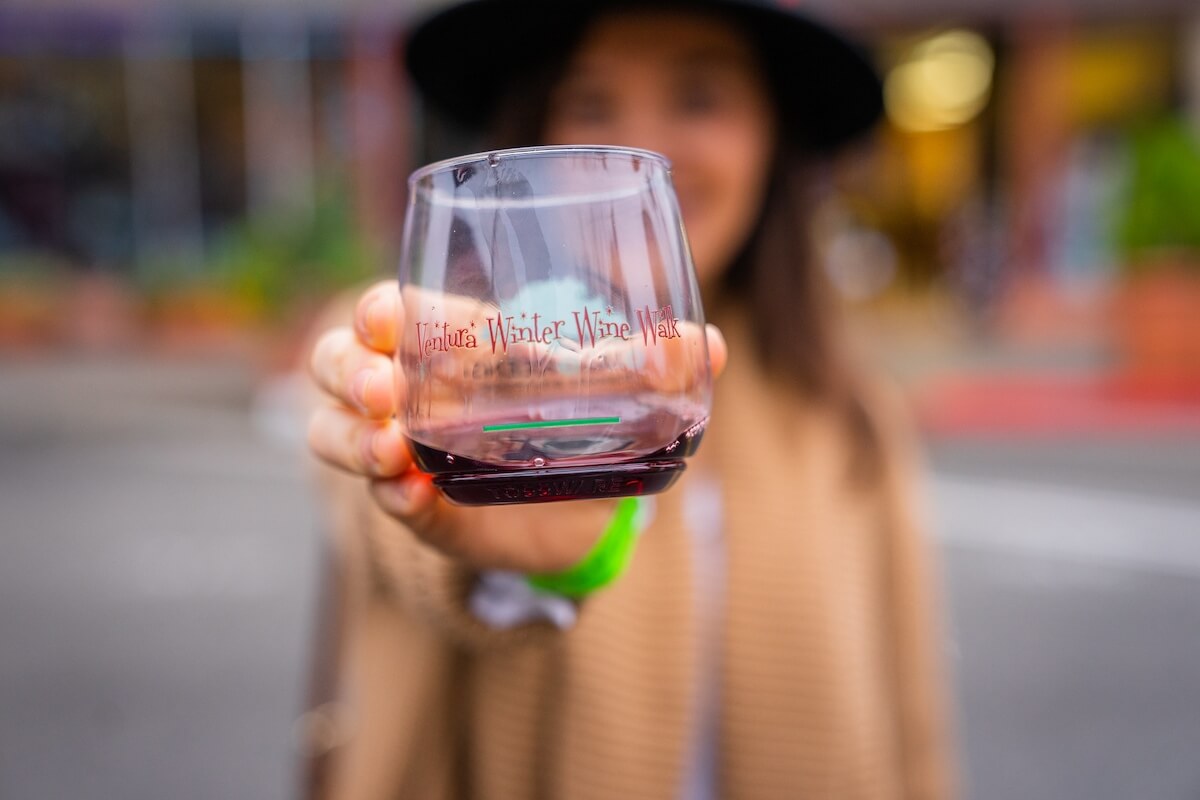 Ventura likes to keep things simple — and fun. It works like this — along Ventura's downtown Main Street, bands play and elves dance and over 80 tasting sites pour wine, sparkling wine, and craft beer. Many of the pours are local, and some you won't find outside Ventura. Buy a ticket and get a tasting cup and a map of the participating tasting sites. Snow often falls near the Main Stage on Main Street. Turn your face to the sky and watch the flakes swirl against the night sky. Ventura's winter might be the best kind. No shoveling the driveway the next morning.
There's magic in lights (and fireworks) mirrored in the water. Boaters deck their boats to the nines, then parade their shimmering creations on Friday and Saturday night, the visual extravaganza capped by fireworks.
Discover More
Get to know Ventura, and discover the best things to do around the city.
Ventura Partners With