Posted: Wednesday, Feb 6th, 2019
16 Top Events in Ventura
by Visit Ventura
Sixty miles north of Los Angeles, Ventura prides itself on being home to everyone. Foodies, surfers, artists, brewers, and wine lovers (and lovers of brewers and wine lovers), all come together in the sunshine to rejoice in events that are the kaleidoscopic embodiment of Ventura's culture. Check out our events page for more regularly scheduled events.
February
The past, and the tall ships Hawaiian Chieftain and Lady Washington, sail into Ventura Harbor in February (weather depending) and stay for three weeks, offering ship tours and sails.

March
Lovers of fun, and all things Irish (pretty much one-in-the-same), line Main Street to enjoy floats, dancers, and bagpipes. The parade, hosted by Ventura's Elks Lodge, starts at 10am.
April
3. Spring Wine Walk
First, the free Street Fair (11 am until 6:30 pm) on Main Street, with vendors and live entertainment. Then the afternoon/ evening wine walk: champagne, wine, and craft beer sampling downtown businesses.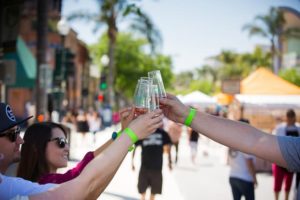 May
Over 200 different beers, wines, and ciders to sample, alongside live music; all on San Buenaventura State Beach.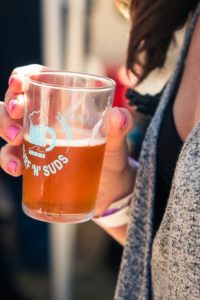 June
Pirate shows, treasure hunts, a pirate costume contest, even sword fights (don't worry, staged). Be inclined to acquiesce.
July
Hundreds of visitors and residents cheer a happy Push-em Pull-em Parade that welcomes everyone to participate. Plus, over 200 artisans displaying along Main Street.
View this post on Instagram
July
This popular concert series is held Saturday nights through the summer at picturesque Olivas Adobe under, yes, the stars. Salsa, rock, country, Cajun. Bring your own picnic dinner, and dancing shoes.
August
The granddaddy of fun. Carnival rides, corn dogs, 4H competitions, hundreds of exhibits from art to floriculture, and Big Name bands (free with paid admission). All beside the sea.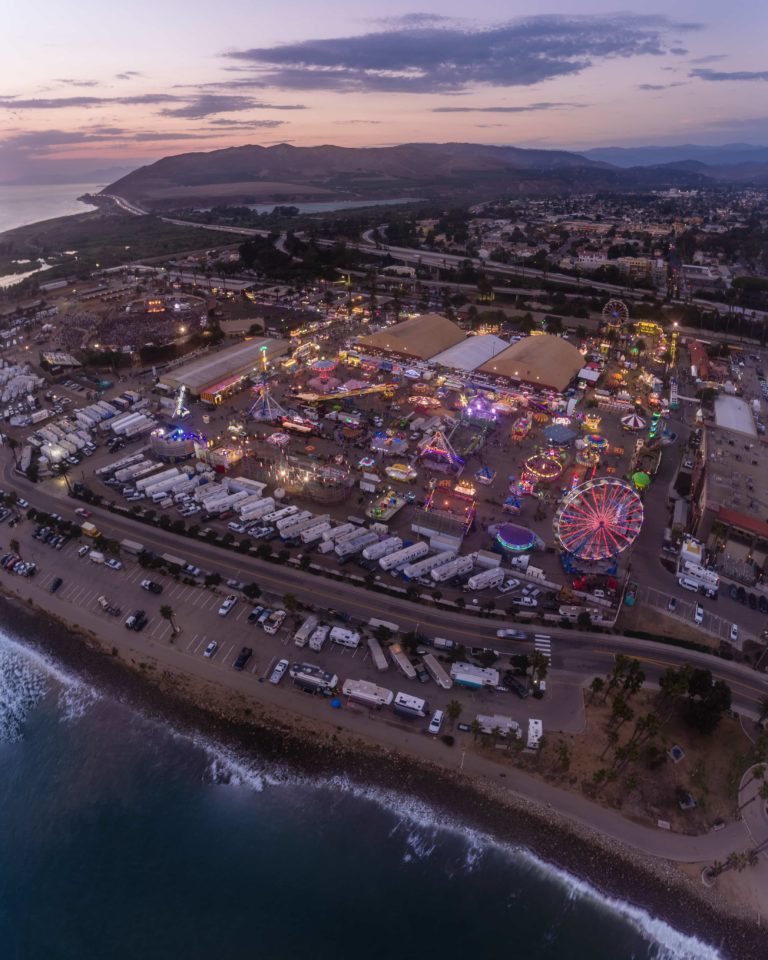 Hosted by local restaurant favorite Spencer Makenzies, this end-of-the-summer block party and three-day tournament has become the largest cash cornhole tournament in the world.
View this post on Instagram
September
The Louvre comes to the sidewalks of Ventura Harbor. Seriously. The chalk art is beautiful and stirring. Some 45 artists also sell original art.
View this post on Instagram
Precisely what it says: on Saturdays, from 3-6pm, bands perform on a dock at Ventura Harbor. Have some fun: rent a kayak, and listen from the water, too.
View this post on Instagram
October
Hundreds of artisans descend on the Ventura County Fairgrounds. Photography, fine jewelry, blown glass, wood art, metalwork; you name it, it's probably here.
November
Learn about what's on your plate and Ventura County's rich agricultural offerings in a simple, effective way; by hopping in your car and touring 20-some local farms that open their doors to the public on this special day.
View this post on Instagram
December
Wander through a sparkling candy cane forest in Plaza Park, enjoy the magic (and a visit from Santa) at the Christmas tree lighting at the Mission, and maybe bring a coat. Or maybe not.

The free Street Fair starts at noon and ends with a real live snowfall (6:30-8pm). Regarding the Wine Walk, your mission is simple; enjoy wines (and beers) at some 70 tasting stations located in downtown businesses.
View this post on Instagram
There's magic in lights (and fireworks) mirrored in the water. Boaters deck their boats to the nines, then parade their shimmering creations on Friday and Saturday night, the visual extravaganza capped by fireworks.
View this post on Instagram
Discover More
Get to know Ventura, and discover the best things to do around the city.
Ventura Partners With