Posted: Tuesday, Jan 10th, 2017
A grandmother's story of her unforgettable golf day in Ventura
by Deanna Hexum
photo by Hayden Berger
A little over a year ago, my husband and I discussed getting to know our grandchildren a little better.  With the help of our son, and because we love the water, we found a beach house in Ventura County with a terrific view.  We rented it for three months.  Even doing the dishes is enjoyable while looking at the Pacific Ocean! We celebrated Thanksgiving and Christmas with our family and have enjoyed visiting Ojai, Malibu, Agoura Hills, Winnetka and Topanga.   We saw the Parade of Lights in Channel Island Harbor and Christmas Tree Lane on F&G Streets. The children, ages one through seven, are always eager to visit and play in the sand.  The auto museums are of particular interest as we have a classic car at home in Omaha, Nebraska.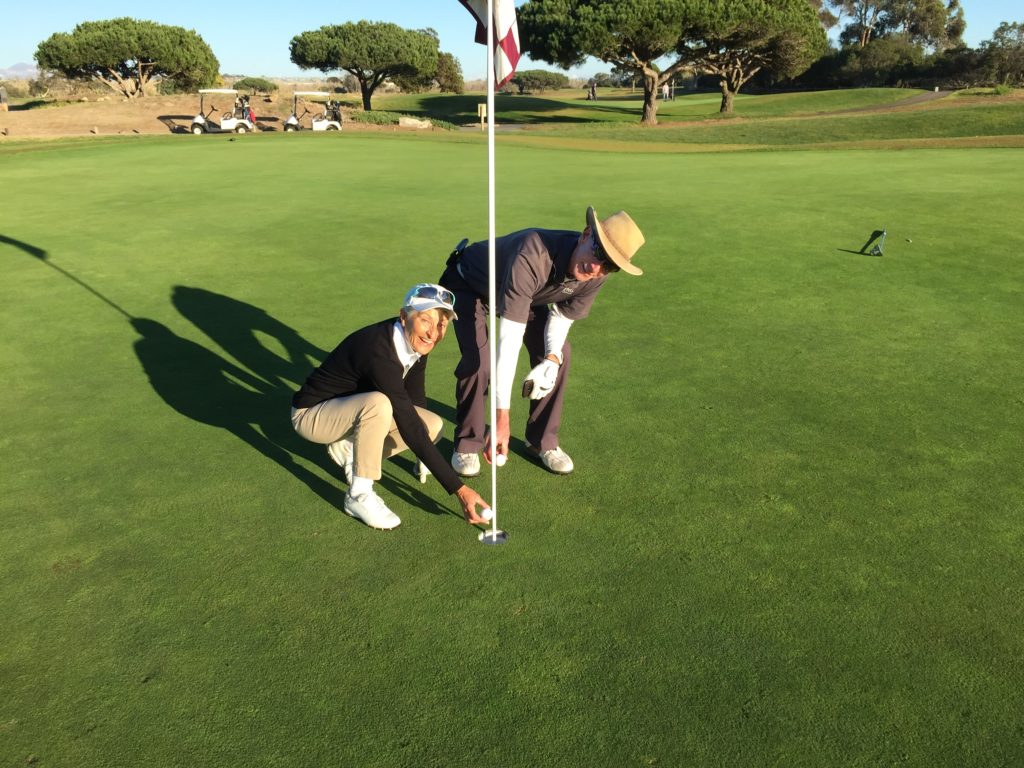 Although golf was not a priority for this period – with temperatures in the teens and frost on the greens, we knew our golf season in Omaha was over – because we were headed to Palm Desert in February, we did have our clubs in the car. It is our favorite hobby so we decided to check out Olivas Links. What a pleasant surprise! It was in great shape and provided a challenge for both of us. December 22, 2017, at Olivas Links is a day we'll never forget. We were joined by another golfer whose buddy could not make it that day so the three of us teed off.  On the par three 17
th
hole, we all hit very good tee shots but could not see the cup because of the raised sand trap guarding the green.  When we reached the green, we were surprised that only one yellow ball was visible; we knew it was my husband's.  Where were the other two?  We ran across the green to the flag and, to our astonishment, there were TWO balls in the cup!!  What a terrific early Christmas gift for both of us…the kind you cannot order online!  It will be a lasting memory of our stay here in California.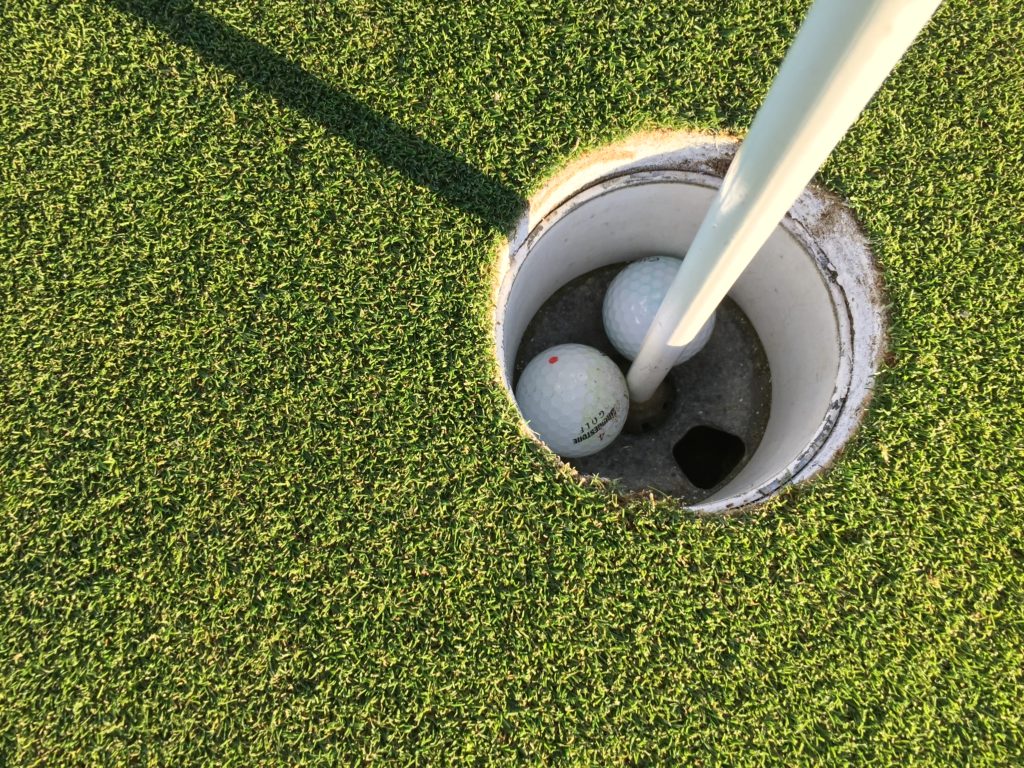 Other golfers recommended we try the sister course, Buenaventura, so four days later we did and once again enjoyed a fun round. We were hooked on the Ventura County courses. River Ridge was next and we alternated between Victoria Lakes (those greens are fast) and the Vineyard layouts. Along the way, we were joined by area golfers and enjoyed hearing about life in Oxnard, Ventura, and surrounding communities. With only one more week to go, we are trying to figure out where our final outing should be. I'll probably opt for Olivas Links where I scored my fourth hole-in-one… you never know what might happen. We'll take many pleasant memories with us when we leave here and are glad we have five grandchildren in the area to keep us coming back. Before we leave, I will find out what (besides strawberries) grows on some of the interesting crops which I have been unable to identify.  Hopefully, we can return in the Summer and take in some of the area's wineries (another hobby). Fore!!
Discover More
Get to know Ventura, and discover the best things to do around the city.
Ventura Partners With